Royalty
Get more with myNEWS
A personalised news feed of stories that matter to you
Learn more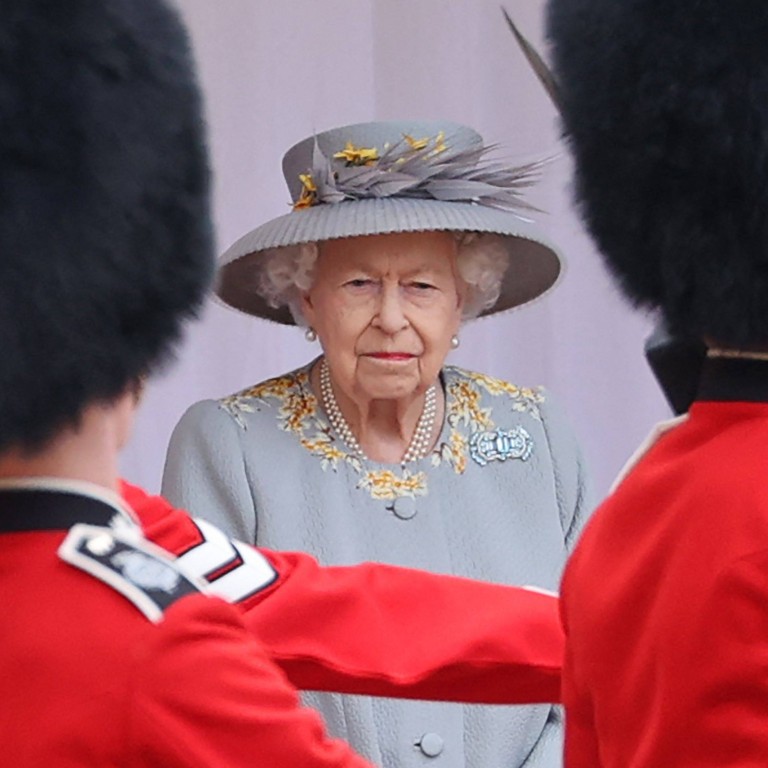 Watch: UK military parade kicks off Queen Elizabeth's Platinum Jubilee celebrations
UK celebrating Queen Elizabeth's 70 years on the throne with four days of pomp, parties and parades
Formal celebrations begin on Thursday with the Trooping the Colour military parade in central London
Four days of celebrations honouring Queen Elizabeth's 70 years on the throne gets started on Thursday with a display of British military traditions stretching from the days of horse and cannon to the jet age.
Formal celebrations for the Platinum Jubilee begin with Trooping the Colour in London, an annual military review that has marked the sovereign's official birthday since 1760.
The 96-year-old queen is expected to join the working members of her family on the balcony of Buckingham Palace at the end of the event, when 70 aircraft are set to roar overhead.
Balcony appearances this year are restricted to working royals only, which means no Prince Harry and his wife Meghan, nor Prince Andrew.
The queen will be seen again at Windsor Palace, west of London, as more than 2,800 beacons are lit at Buckingham Palace and across the UK, including atop the four highest peaks, as well as on the Channel Islands, the Isle of Man, and British Overseas Territories.
Friday will see a thanksgiving service at London's St Paul's Cathedral, while on Saturday royal family members will attend the Epsom Derby horse race.
Later, there will be a concert outside Buckingham Palace, featuring the likes of rock group Queen, American R&B singer Alicia Keys, and US singer Diana Ross.
On Sunday, officials estimate more than 16,000 street parties will take place in Britain, and the British government says some 600 "Big Jubilee Lunches" will be held in 80 countries from Greenland to New Zealand.
Celebrations will conclude with a pageant through the British capital.
Elizabeth was a 25-year-old princess when she succeeded her father king George VI in 1952, bringing a rare touch of glamour to a battered nation still enduring food rations after World War II.
Seventy years on, she is now the only monarch most Britons have ever known, becoming an enduring figurehead through often troubled times.
"Thank you to everyone who has been involved in convening communities, families, neighbours and friends to mark my Platinum Jubilee, in the United Kingdom and across the Commonwealth," Queen Elizabeth said in a statement.
"I continue to be inspired by the goodwill shown to me, and hope that the coming days will provide an opportunity to reflect on all that has been achieved during the last 70 years, as we look to the future with confidence and enthusiasm."
Agence France-Presse, Associated Press and Reuters