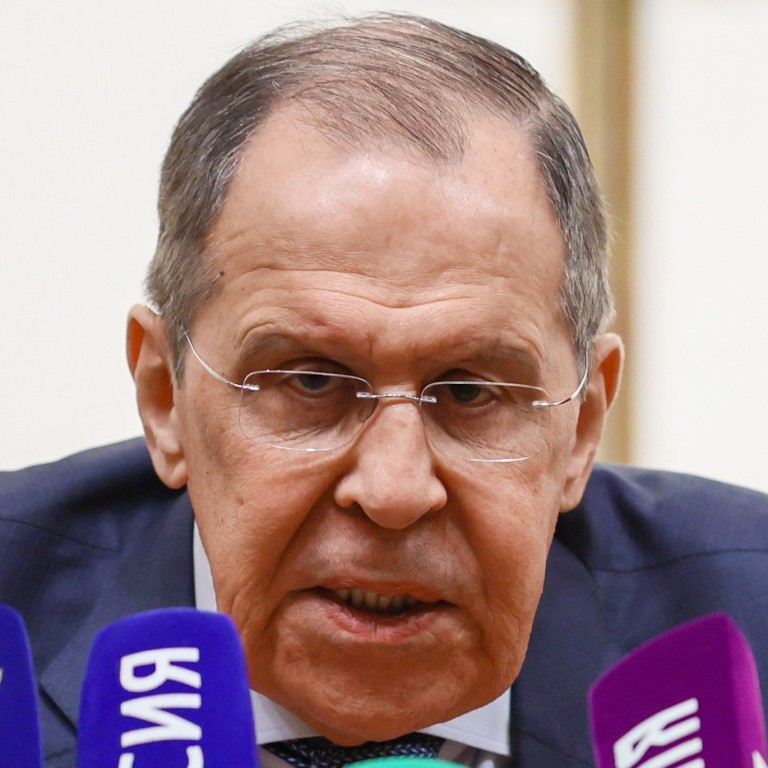 Russian foreign minister Lavrov's trip to Serbia cancelled as neighbours close airspace
Bulgaria, North Macedonia and Montenegro closed airspace to plane that would have carried Moscow's top diplomat to Belgrade
Serbia, which has close ties with Russia, has fended off pressure to take sides over Russia's invasion of Ukraine
Russian Foreign Minister Sergey Lavrov cancelled a planned two-day visit to Serbia following the decision by three of Serbia's neighbours to close their airspace to his plane, the Interfax news agency reported.
North Macedonia, Bulgaria and Montenegro all refused to grant Lavrov's flight to Belgrade use of their airspace, Serbian daily newspaper Vecernje Novosti reported on Sunday.
The cancellation of the visit was confirmed by a high-ranking foreign ministry official, who told Interfax: "Our diplomacy has yet to master teleportation".
Lavrov has been sanctioned by the West over Russia's war in Ukraine. The European Union has also closed its airspace to Russian aircraft due to the invasion.
Lavrov was due to visit Serbia on Monday and Tuesday to discuss supplying the country with Russian energy.
Serbia, which has close cultural ties with Russia, has fended off pressure to take sides over Russia's invasion of Ukraine and has not joined Western sanctions against Moscow.
A day before the Europeans agreed to ban most Russian oil imports last week, Belgrade announced a three-year natural gas contract with Moscow, drawing a rebuke from Brussels.
Russian President Vladimir Putin and his Serbian counterpart Aleksandar Vucic agreed last month that Russia would continue supplying natural gas to Serbia, while other countries have been cut off for refusing to pay for Russian gas in roubles.
Belgrade has rejected the notion that cheap gas was Kremlin's "reward" for not heeding the calls for sanctions.
"All those who accuse us of not imposing sanctions against Russia because of a gas deal should be ashamed of themselves", Serbian Prime Minister Ana Brnabic told local media last week
"We don't impose sanctions against Russia out of principle."
In the last few decades, Serbia gradually allowed Moscow almost complete monopoly over its energy sector by building pipelines solely for Russian gas and selling the majority stake of its oil and gas company (NIS) to Russian energy giant Gazprom.
The 2008 deal, penned only months after Kosovo declared independence, was widely seen as a political concession – allowing Moscow to connect a major European gas pipeline through Serbia in exchange for the Kremlin vetoing the recognition of Kosovo at the United Nations.
dpa, Reuters and Agence France-Presse