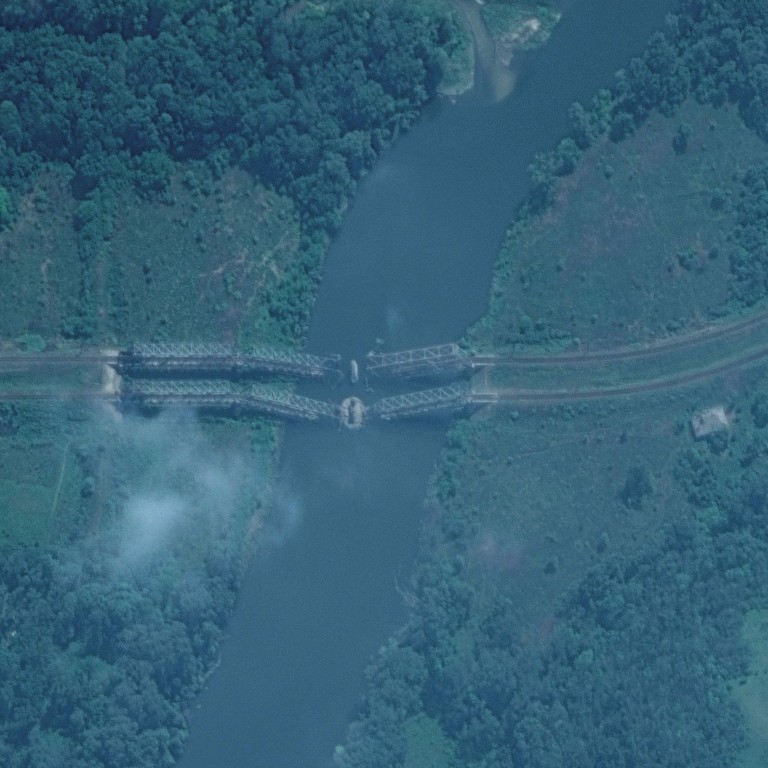 Ukraine war: 'Surrender or die' choice in Sievierodonetsk after Russian forces destroy bridges to city
Regional governor says getting into Sievierodonetsk 'no longer possible' after Russian forces destroy last bridge to embattled city
Ukraine's president has issued increasingly urgent calls for more Western heavy weapons to help defend Sievierodonetsk
Ukraine's president has made an impassioned plea to Western allies to speed arms deliveries and help stem "terrifying" casualties as Russian forces lay siege to the eastern city of Sievierodonetsk,
destroying the last bridges
into the industrial hub.
The cities of Sievierodonetsk and
Lysychansk
have been targeted for weeks as the last areas in the eastern Donbas region of Lugansk still under Ukrainian control.
President Volodymyr Zelensky said the human cost of the battle for the region was "simply terrifying".
Zelensky expressed confidence in Ukraine's ability to reclaim territory, calling on the nation's allies to send more weapons.
"We just need enough weapons to ensure all of this. Our partners have them," he said late on Monday.
Presidential adviser Mikhaylo Podolyak listed items he said the Ukrainian army requires, including hundreds of howitzers, tanks and armoured vehicles.
"Being straightforward - to end the war we need heavy weapons," he tweeted.
Moscow has criticised the United States and other nations for sending Ukraine weapons and has threatened to strike new targets if the West supplied long-range missiles.
On Monday, regional governor Sergiy Gaiday said that Ukraine's forces had been pushed back from Sievierodonetsk's centre after a weeks-long Russian offensive.
"They destroyed all the bridges, and getting into the city is no longer possible. Evacuation is also not possible," he told Radio Free Europe.
He said Russian forces control 70 to 80 per cent of the city but had not captured or encircled it.
The Azot chemical plant in Sievierodonetsk is also being pummelled by Russian forces. According to Gaiday, some 500 civilians, including 40 children, continue to hold out in the plant, using it as an air raid shelter.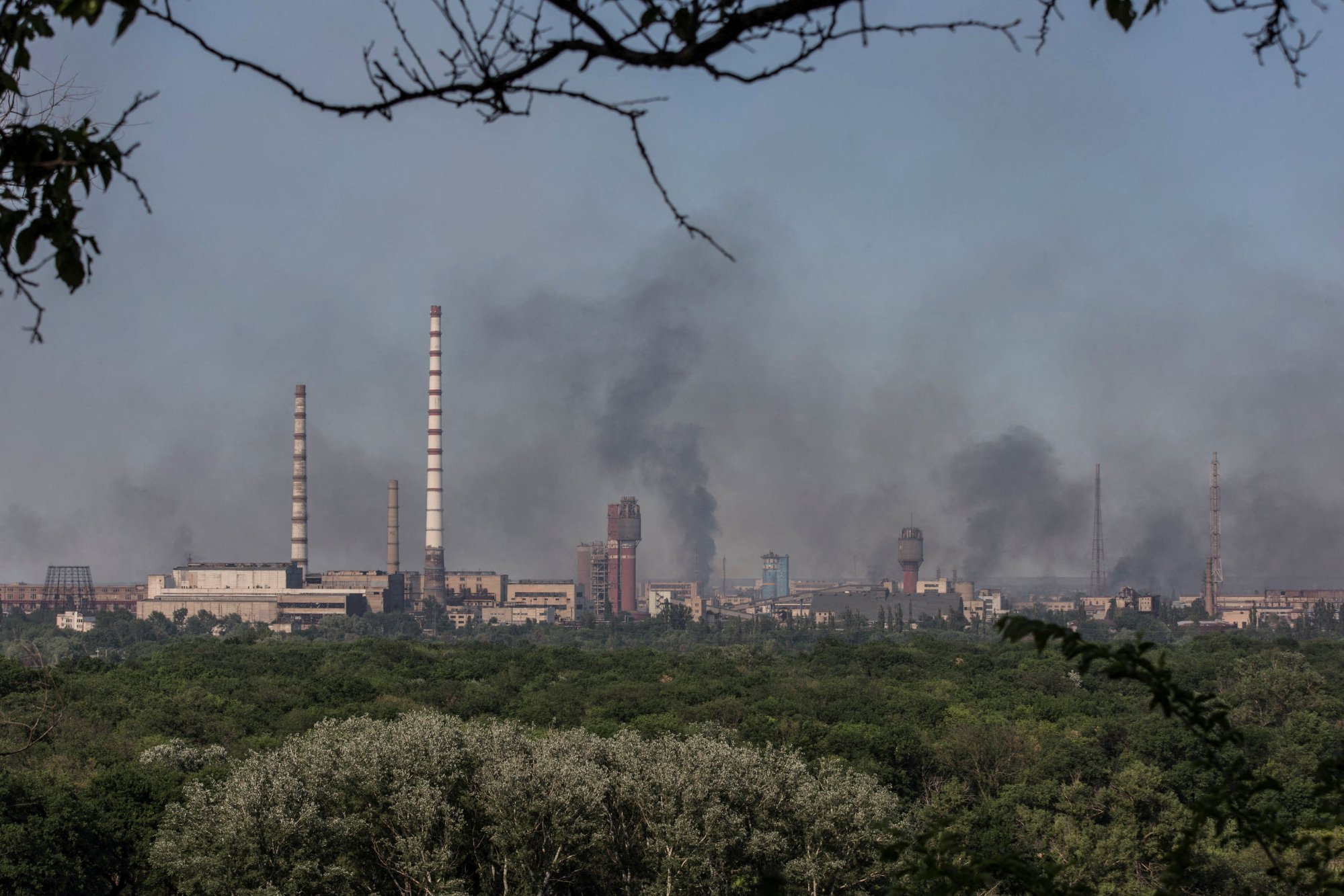 He said it was "difficult" to support them but that there are "some reserves" in the plant.
On Tuesday, Gaiday said that Russian forces were firing at the plant and that Moscow's forces in the city had been reinforced by "two tactical battalion groups".
The situation Sievierodonetsk risked becoming like Mariupol, "with a large pocket of Ukrainian defenders cut off from the rest of the Ukrainian troops", according to Damien Magrou, spokesperson for the International Legion for the Defence of Ukraine that has had forces in Sievierodonetsk.
During the fall of Mariupol last month, hundreds of civilians and badly wounded Ukrainian soldiers were trapped for weeks in the Azovstal steelworks.
Russia has denied targeting civilians in what it calls a "special operation" to restore Russian security and "denazify" its neighbour.
After Mariupol, Russia then turned greater attention toward taking control of Luhansk province. Russia now controls 90 per cent of Luhansk and has been making incremental gains to completely encircle Sievierodonetsk.
The capture of Sievierodonetsk would open the road to Sloviansk and another major city, Kramatorsk, in Moscow's push to conquer Donbas, a mainly Russian-speaking region partly held by pro-Kremlin separatists since 2014.
Kremlin spokesperson Dmitry Peskov said that Russia's main goal was to protect Donetsk and Luhansk, after the leader of one of the separatist regions asked for additional forces from Moscow.
Russia's RIA news agency quoted a pro-Moscow separatist spokesperson Eduard Basurin as saying Ukrainian troops were effectively cut off in Sievierodonetsk and should "surrender or die".
Last week, Ukraine's defence minister said up to 100 of his troops were dying daily and 500 sustaining injuries. Previously, Zelensky had estimated 60-100 Ukrainian soldiers were dying daily.
Agence France-Presse, dpa and Reuters