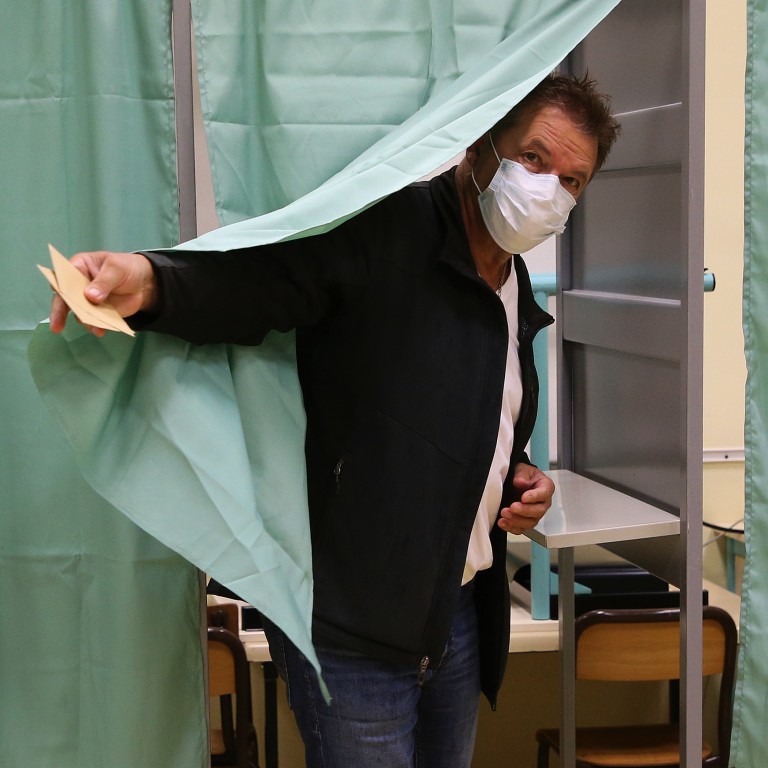 Coronavirus: French face Covid-19 upsurge, other Europeans see increase
Vaccination chief Alain Fischer said there was no doubt there was once again an upsurge of the pandemic in the country as new daily cases reached 95,000
Other European countries are also seeing an increase, due two new Omicron subvariants BA.4 and BA.5, which are likely to become dominant in the region
France is facing a new wave of Covid-19 infections fuelled by new variants of the disease, French vaccination chief Alain Fischer said on Wednesday, as daily new cases reached an almost two-month peak the day before at more than 95,000.
Speaking on France 2 television, he said there was no doubt there was once again an upsurge of the pandemic in the country, adding he was personally in favour of reinstating mandatory face mask wearing on public transport.
"The question is: 'what intensity does this wave have?'" Fischer said.
Other European countries, especially Portugal, are also seeing an increase, due two new Omicron subvariants BA.4 and BA.5, which, according to the European Centre for Disease Prevention and Control, are likely to become dominant in the region.
The variants do not appear to carry a higher risk of severe disease than other forms of Omicron but as they are somewhat more infectious than the latter, it could lead to an increase in hospitalisations and deaths, the ECDC said.
There is traditionally a two-week delay between cases and hospitalisation trends and then a similar delay regarding Covid-deaths.
New infections have been steadily rising since the end of May in France, with the seven-day moving average of daily new cases almost tripling between the May 27 figure of 17,705 and Tuesday's 50,402.
That total is nonetheless still seven times lower than the 366,179 record reached at the start of the year.
The number of people hospitalised for the disease fell to a six-month low of 13,876 on Saturday but it has increased by 458 over the last three days, at 14,334, an almost three-week high.
France's Covid death toll rose by 56 over 24 hours on Tuesday, to reach 149,162.
Due to the rise in cases of the BA.5 coronavirus variant, a fourth Covid-19 vaccine dose will be offered to nursing home residents and people age 50 and over in Denmark later this year, the prime minister said on Wednesday.
Denmark's government says it wants to move swiftly to avoid potential restrictions or a lockdown. "The infection has been on the rise for the past three weeks," Prime Minister Mette Frederiksen said. "That is why we are acting now."
She added that the swift move was aimed at taking care of older people and the vulnerable and to avoid the congestion of hospitals, shutdowns and restrictions and to keep the economy going.
Last week, the BA.5 variant accounted for 59 per cent of the positive cases while the previous week it represented 32 per cent of the cases, Health Minister Magnus Heunicke said. As of Wednesday, 1,958 cases were reported in Denmark and 249 people were hospitalised.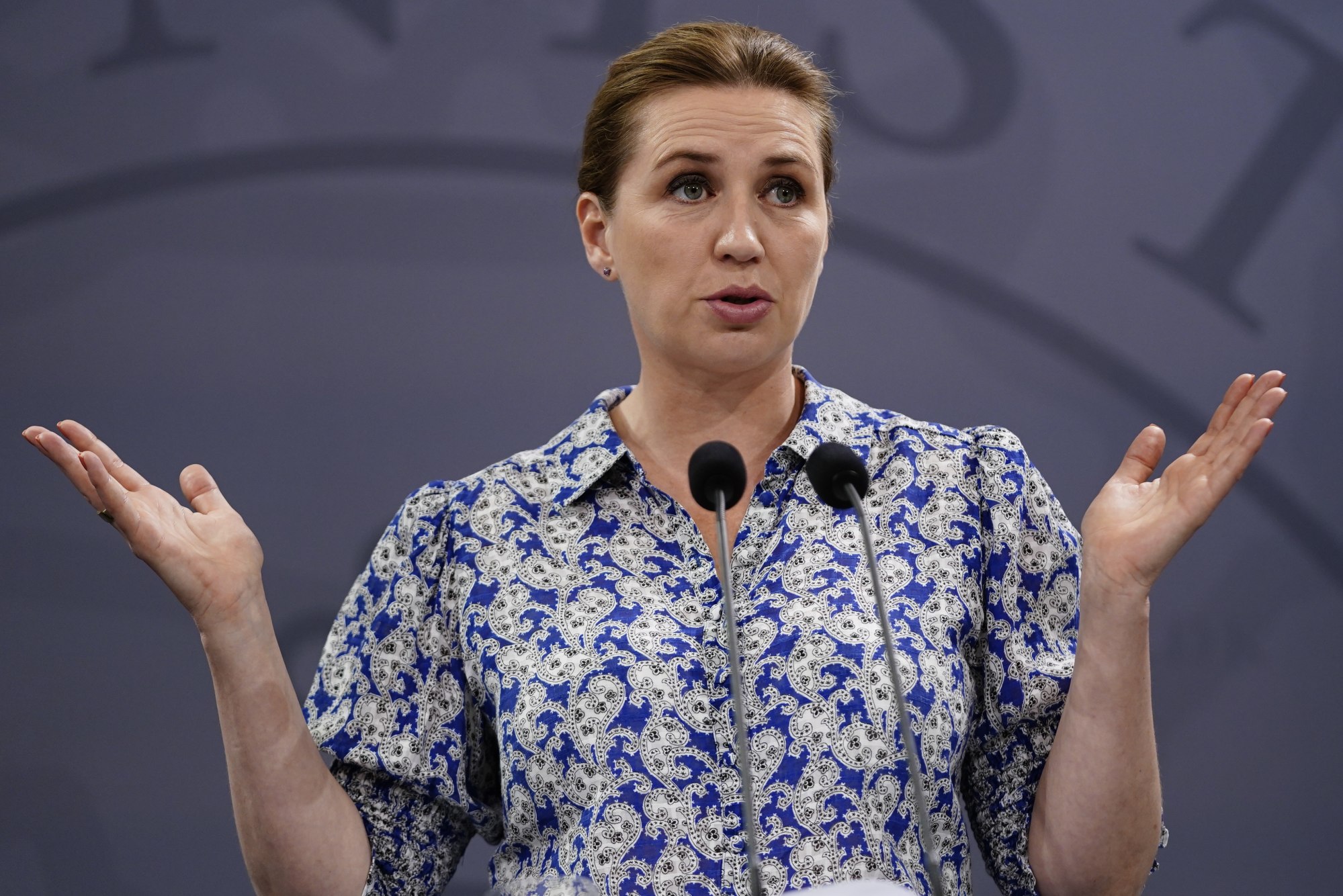 "These are staggering numbers, but they are low numbers compared to what we have tried before," said Heunicke, adding that while the variant is more contagious, it doesn't cause more serious illness.
The shot will first be given to those living in nursing homes starting September 15 and then those over 50 from October 1. Vulnerable people also can get a vaccine by contacting their general practitioner, said the head of the Danish Health Authority, Søren Brostrøm. Nursing home staff will also be offered a fourth shot.
Frederiksen said it is the Danish health authorities' assessment that 2.5 million people would be offered revaccination during the autumn.
She added that with the knowledge Denmark has now, "We do not see an autumn and a winter with major restrictions and closures. All we do now is to avoid the shutdowns," Heunicke said.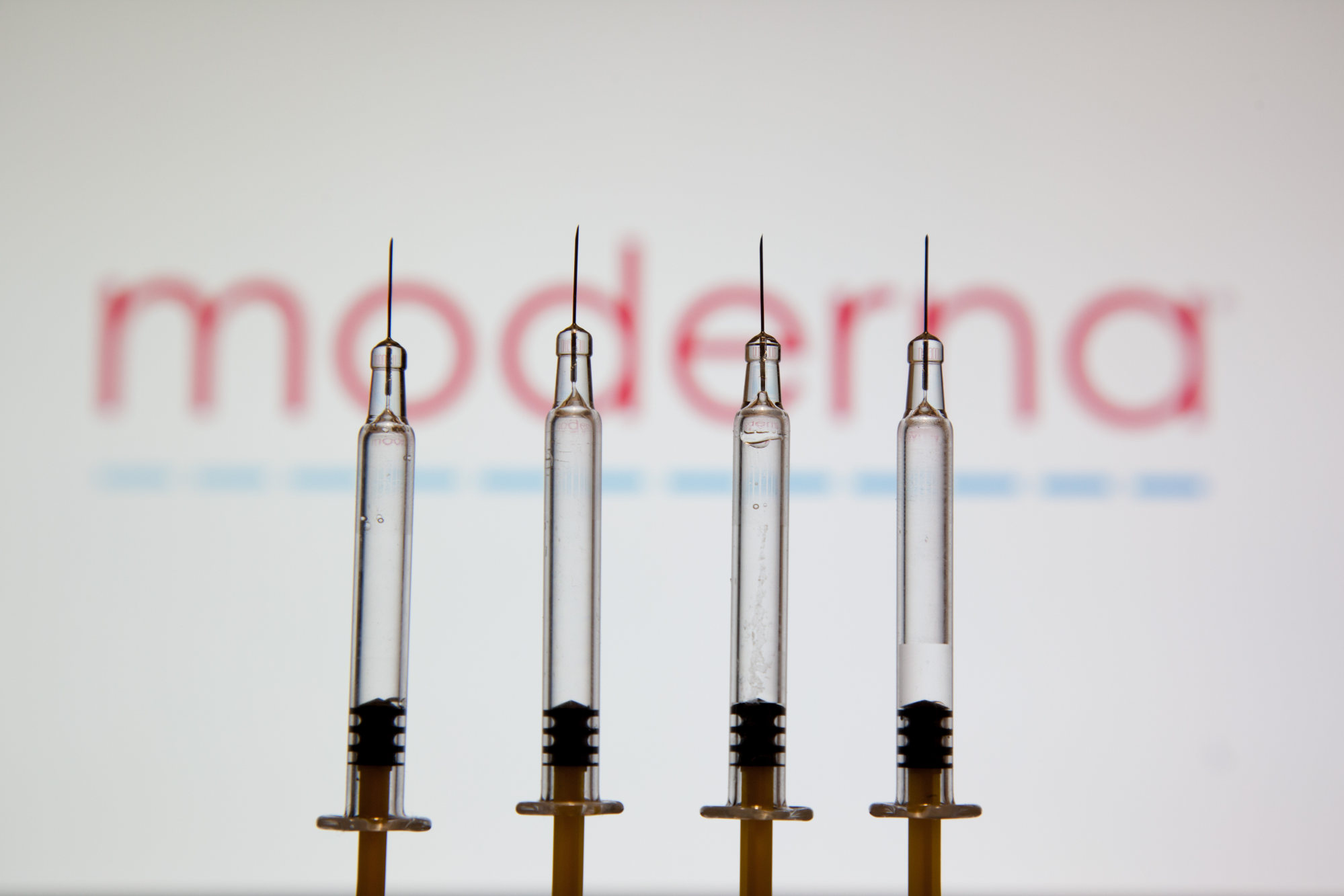 US biotech firm Moderna will build a new research and manufacturing centre in Britain to develop vaccines against new Covid-19 variants, other respiratory illnesses and help improve readiness for any future pandemics.
The facility is expected to start producing shots in 2025 and Britain has made a commitment to buy Moderna's vaccines for the next decade under the agreement.
Moderna's Covid-19 vaccines, which use messenger RNA (mRNA) technology, were among those deployed in Britain to tackle the crisis and enable Prime Minister Boris Johnson to reopen the economy from stringent lockdowns.
Moderna Chief Executive Stephane Bancel said the priority was to develop a shot combining refreshed boosters against Covid, flu and Respiratory Syncytial Virus (RSV).
"By building a plant in the UK, we are also providing the UK Government – which has a long term partnership with us, with this agreement – with the ability to be pandemic ready," Bancel told Reuters in an interview on Wednesday.
"That capacity that we're building in the UK, that they are committed to buying the product for the next ten years, this can be reallocated very quickly to anything they want."
Britain's health ministry said that the pandemic had shown mRNA technology to be one of the fastest routes to develop new vaccines, and could be applied to other areas, such as cancer, flu, dementia and heart disease.
"Our investment will guarantee jabs in arms against some of the toughest viruses out there, bringing us to the forefront of the fight against future threats," PM Johnson said in a statement.
Britain in December said it had ordered 60 million more Moderna Covid-19 vaccine doses to be delivered in 2022 at 2023. Bancel said he aimed for a variant-specific booster to be ready by August, ahead of Britain's planned autumn booster campaign.
The success of its vaccine has led the company to look to expand globally through new manufacturing facilities. Moderna has announced manufacturing facilities in Kenya, Canada and Australia.
Further details, such as the location of the final plant in Britain, were being finalised, and financial terms were not disclosed. "We have a shortlist of a couple of sites," Bancel said, adding that he hoped construction would start this year.