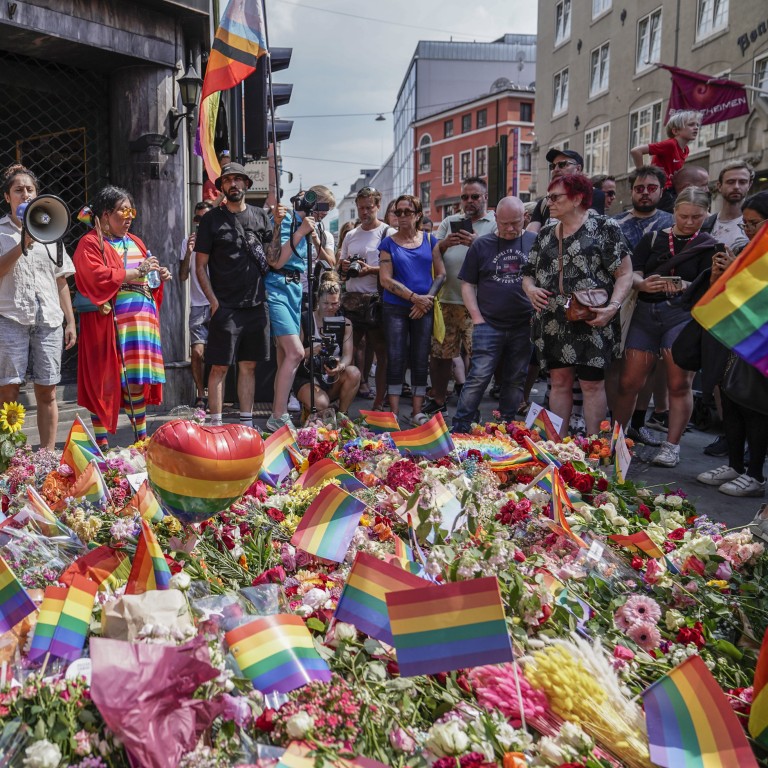 Norway probes 'Islamist terror' in Oslo shooting hours before Pride march, with 2 killed, 21 injured
The early-hours tragedy on Saturday happened shortly before the capital city's LGBT community was due to hold its annual Pride event
Some victims were shot in a gay nightclub; a man with 'mental health difficulties', aged 42 and 'on radar since 2015', has been arrested
Norwegian police have arrested a man suspected of "Islamist terrorism" after two people were killed and 21 wounded in shootings in the normally tranquil country's capital Oslo on Saturday, causing the city's Pride march to be cancelled.
The suspect, a 42-year-old Norwegian man of Iranian descent already known to the anti-terrorism services, was arrested shortly after the shooting started around 1:00am in three locations in central Oslo, including a gay bar.
The arrested man "is suspected of homicide, attempted homicide and a terrorist act", said senior police official Christian Hatlo.
Norway's domestic intelligence service PST, which is responsible for counterterrorism, said it was treating the attack as "an act of Islamist terrorism".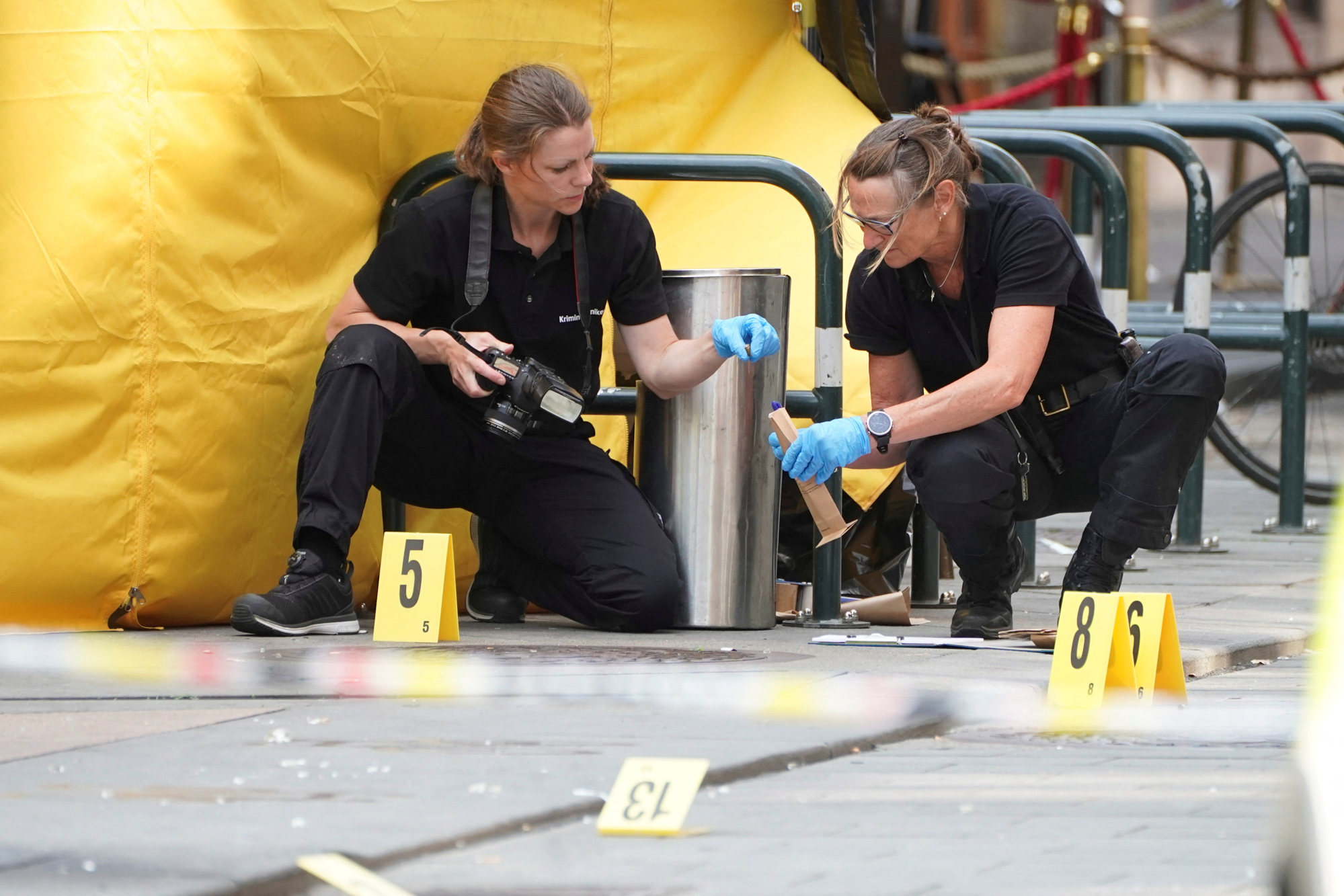 The suspect "has a long history of violence and threats" and has been on the PST's radar "since 2015 in connection with concerns about his radicalisation" and membership "in an Islamist extremist network", said PST's chief Roger Berg.
Intelligence services spoke to the suspect last month, but did not consider him to have "violent intentions", Berg said. He added that the PST was also aware the suspect had "difficulties with his mental health".
Norwegian media named the suspect as Zaniar Matapour, describing him as a father of Iranian Kurdish origin who arrived in Norway as a child.
Some of the victims were shot inside and outside the London Pub, a well-known gay bar and nightclub open since 1979, as well as at one other bar in the centre of the Norwegian capital.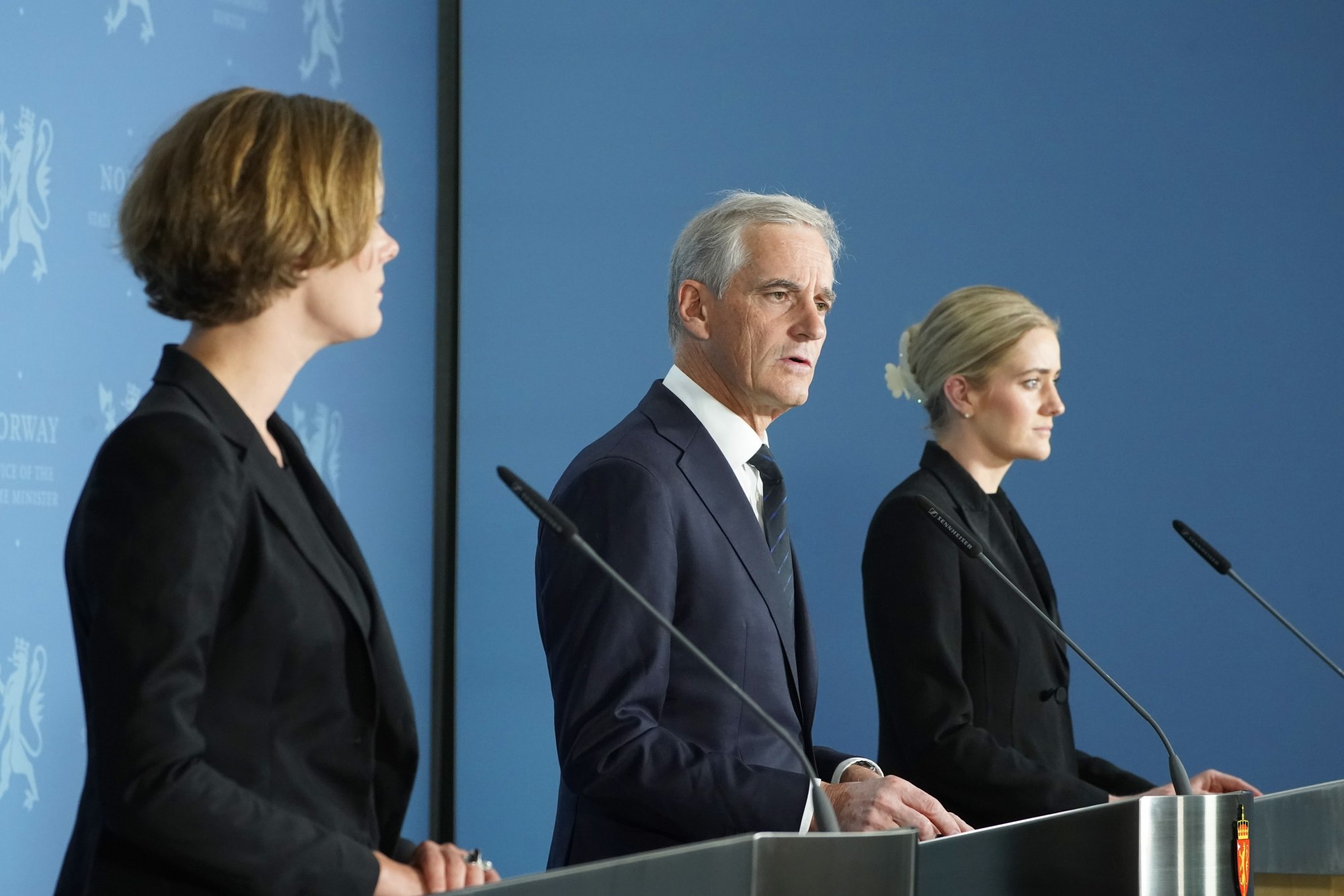 "I saw a man arrive with a bag, he picked up a gun and started to shoot," said journalist Olav Roenneberg of public broadcaster NRK, who was in the area. "Then I saw the windows breaking and understood that I had to take cover."
Two weapons, including a fully automatic gun, were retrieved from the crime scene, police said.
Police had said there was reason to think "this may be a hate crime" and officers were investigating whether "Pride was a target in itself or whether there are other motives".
Norwegian Prime Minister Jonas Gahr Stoere decried the shootings as a "terrible and deeply shocking attack on innocent people".
The shooting came just months after Norway marked 50 years since the abolition of a law that criminalised gay sex.
"All events linked to Oslo Pride have been cancelled" following "clear" recommendations by police, Pride organisers wrote on Facebook.
Heavily armed police equipped with bulletproof vests and helmets were patrolling the scene of the shootings.
"He looked very determined about where he was aiming. When I realised it was serious, I ran. There was a bleeding man lying on the ground," a woman who saw the incident told the Verdens Gang newspaper.
Another witness quoted by the paper said "there were a lot of injured people on the ground who had head injuries".
Generally peaceful Norway was the scene of bloody attacks on July 22, 2011 when right-wing extremist Anders Behring Breivik killed 77 people.
He first detonated a bomb near the government headquarters in Oslo, killing eight people.
He then disguised himself as a policeman and went on a shooting spree at a summer camp for left-wing youth on the island of Utoya, killing another 69 people, most of them teenagers.