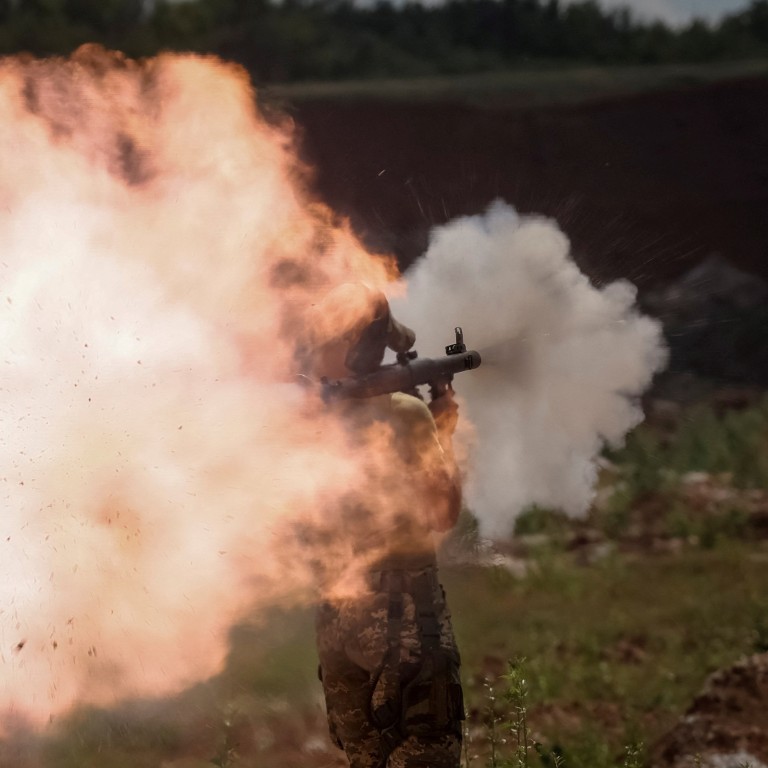 'Judgment Day' warning as Russia hunts Ukraine's US-made HIMARS
Russia targets Ukraine's missiles as Western-supplied weapons hit supply lines
Ex-president Dmitry Medvedev warns enemies against attacking Crimea
Russian Defence Minister Sergei Shoigu has ordered generals to prioritise destroying Ukraine's long-range missile and artillery weapons after Western-supplied weapons were used to strike Russian supply lines.
Nearly five months since President Vladimir Putin ordered the February 24 invasion of Ukraine, Russian forces are grinding through the Donbas region of eastern Ukraine and now occupy around a fifth of the country.
Shoigu, one of Putin's closest allies, inspected the Vostok group which is fighting in Ukraine, the defence ministry said.
Shoigu "instructed the commander to give priority to the enemy's long-range missile and artillery weapons," the defence ministry said.
The ministry said the weapons were being used to shell residential areas of Russian-controlled Donbas and to deliberately set fire to wheat fields and grain storage silos.
Ukraine says it has carried out a string of successful strikes on 30 Russian logistics and ammunitions hubs, using several multiple launch rocket systems recently supplied by the West.
On Sunday, the Russian military said it had destroyed numerous weapons supplied by the United States and other Nato countries, including an advanced rocket system.
Russian defence ministry spokesman Igor Konashenkov said a depot in the Black Sea port of Odesa that stored Harpoon anti-ship missiles was hit, while a US-supplied HIMARS multiple-launch rocket system was struck in the eastern Donetsk region.
Russia's claim could not be independently verified.
There are concerns in Moscow that Ukraine's longer-range missiles could be used to target Crimea, which Russia annexed from Ukraine in 2014.
Crimea is of particular strategic importance to Russia as it includes the headquarters of its Black Sea fleet at Sevastopol. Another prized target would be the 18km (11-mile) bridge that links the Black Sea peninsula with mainland Russia.
That prospect of an attack on Crimea prompted a warning from Russia's former president Dmitry Medvedev, who said such an attack would trigger devastating consequences for the Ukrainian leadership.
In the event of an attack on Crimea, Medvedev was quoted by Tass news agency on Sunday as saying: "Judgment Day will come very fast and hard. It will be very difficult to hide".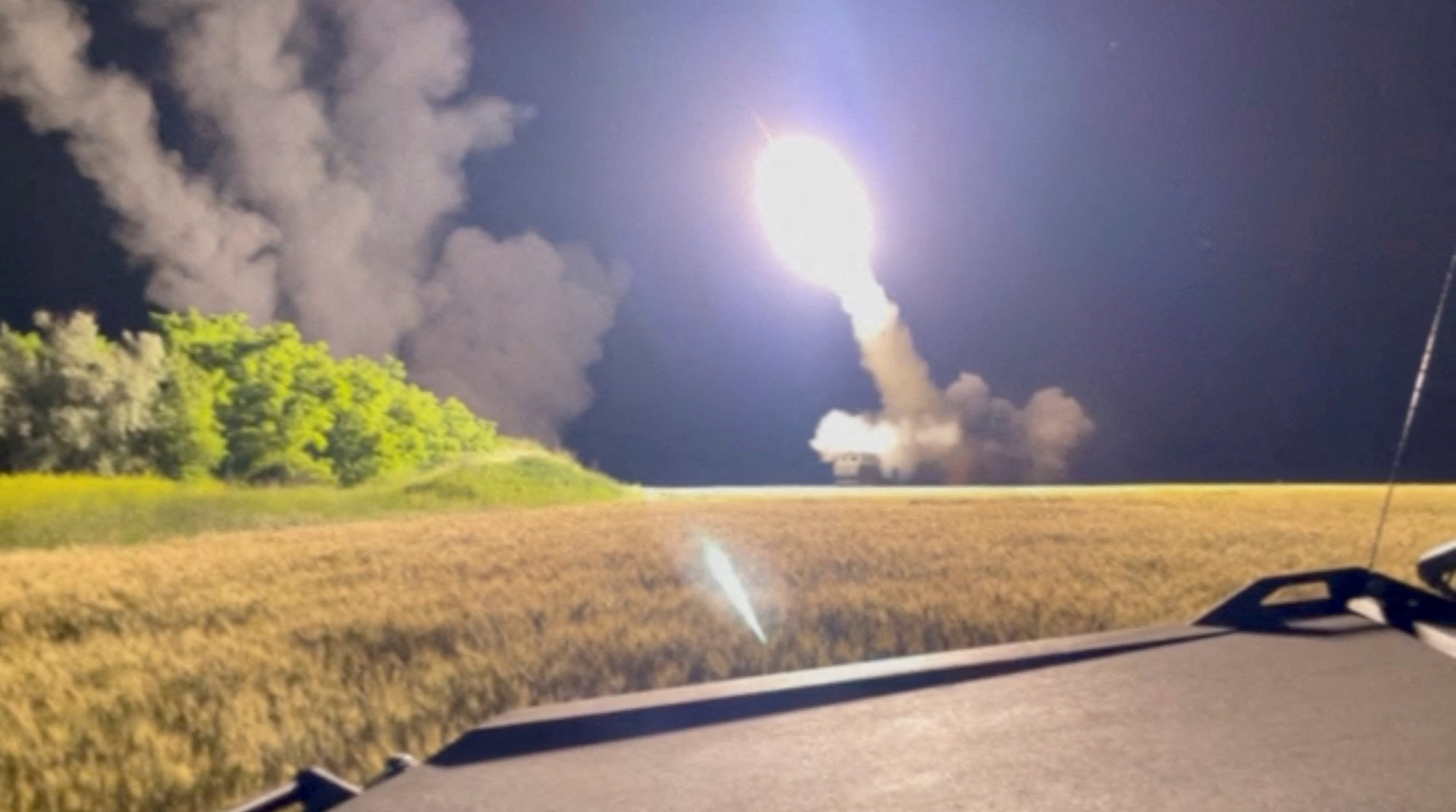 Medvedev, who now serves as deputy chairman of the Russian Security Council, did not elaborate but has previously warned the United States of the dangers of attempting to punish a nuclear power such as Russia over its actions in Ukraine, saying this could endanger humanity.
His comments were aired a day after a Ukrainian official suggested that Crimea, which most of the world still recognises as part of Ukraine, could be a target for US-made HIMARS missiles, recently deployed by Kyiv as it battles Russian forces.
Vadym Skibitskyi, an official at Ukrainian military intelligence, was asked on Saturday in a televised interview if HIMARS could be used on targets in Crimea.
He said Russia had carried out strikes on Ukrainian territory from Crimea and the Black Sea and so these were also justified targets.
Military analysts say locating and destroying a HIMARS system is a challenging task. The M142 High Mobility Artillery Rocket System is an agile wheel-mounted launcher of 227mm GPS-guided missiles with a range of around 80km (50 miles).
Unlike other multiple launch rocket systems that both sides have used in the war, HIMARS missiles can be directed precisely on targets, meaning they can be used sparingly and reliably.
The first four launchers, which can carry six rockets at a time, were delivered in June; now the Ukrainians have 12, with hundreds of rockets to use between them.
Meanwhile, the Ukrainian general staff in Kyiv reported an intensification of shelling in Donetsk that affected dozens of communities but was primarily directed towards the towns of Siversk and Bakhmut.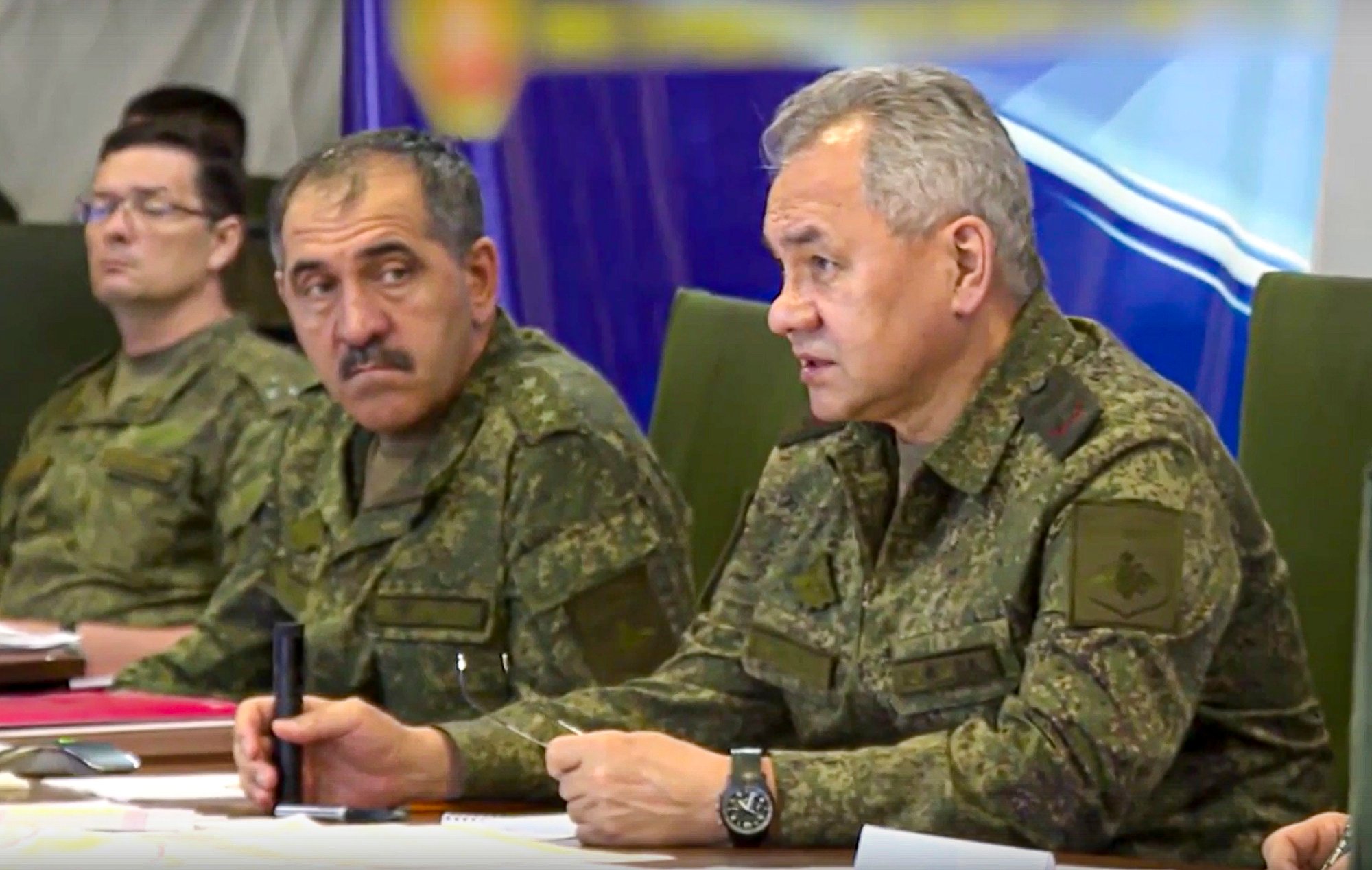 After capturing the Luhansk region earlier this month, Russia has been focusing its efforts on capturing the neighbouring Donetsk region from Ukrainian forces. Luhansk and Donetsk comprise the industrialised eastern region known as the Donbas, control of which is a key goal for Moscow.
The head of Ukraine's military administration for the Luhansk region, Serhiy Gaidai, on Sunday once again disputed claims that Luhansk was not entirely in Russian hands, stressing that Ukraine still had two villages in their control.
Russia attempted to occupy Kyiv at the start of its invasion of Ukraine in February, but was forced to withdraw due to unexpectedly strong Ukrainian resistance.
According to British intelligence, Moscow is taking the threat that Ukrainian counteroffensives pose to its own troops seriously.
Russia was reinforcing its defensive positions in southern Ukraine, the daily intelligence update on the Ukraine war from the Ministry of Defence in London said on Sunday.
"This includes the movement of manpower, equipment and defensive stores between Mariupol and Zaporizhzhya, and in Kherson," it said.
Russian forces were also increasing security measures in the occupied city of Melitopol, according to the update.
"Given the pressures on Russian manpower, the reinforcement of the South whilst the fight for the Donbas continues likely indicates the seriousness with which Russian commanders view the threat."
Reuters, dpa and Agence France-Presse