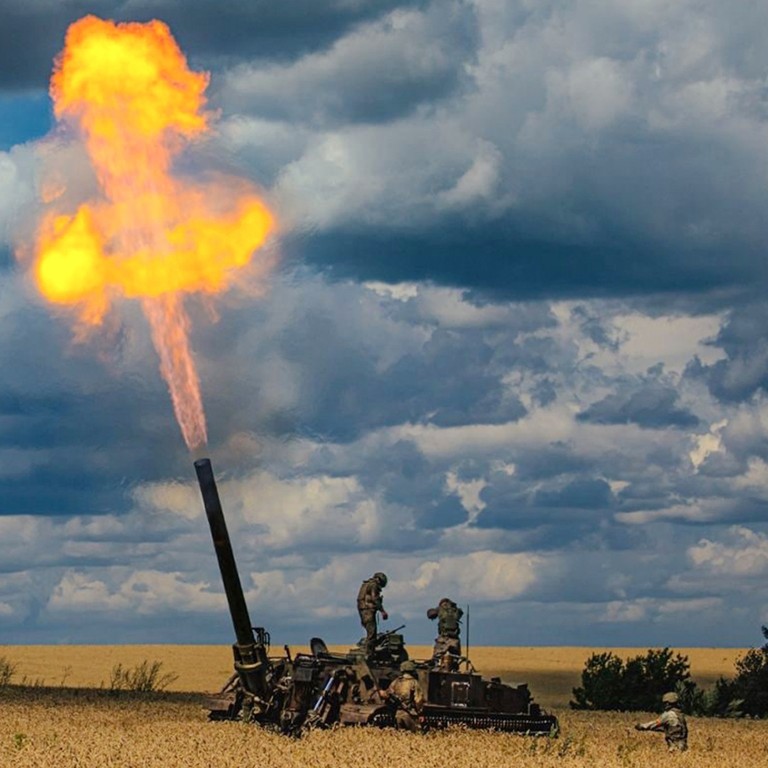 German ex-chancellor Schroeder says Ukraine peace possible after meeting Putin
Germany's former chancellor Gerhard Schroeder says Moscow wants 'negotiated solution' to the war in Ukraine
Russia has accused the United States of direct involvement in the war and threatened to break off diplomatic relations
Germany's controversial former chancellor, Gerhard Schroeder, confirmed that he met with Russian President Vladimir Putin in Moscow last week and insisted that the Kremlin is open to talks to end the war in Ukraine.
"The good news is that the Kremlin wants a negotiated solution," Schroeder told German magazine Stern in an interview published Wednesday. Although Russia's invasion of its neighbour is a "mistake", the former Social Democratic party leader said the conflict can be solved.
"A first success is the grain deal, perhaps that can be slowly expanded to a ceasefire," he said referring to the
UN-brokered deal
between Moscow and Kyiv to unblock Ukrainian grain exports.
Schroeder, who led Europe's largest economy from 1998 to 2005, has come under an avalanche of criticism at home and abroad for maintaining his close personal ties with Putin and keeping lucrative jobs with Russian state-owned energy companies.
The former leader's recipe for a settlement echoed many of Moscow's demands in the war. Ukraine should surrender its claim to Crimea – which Russia annexed in 2014 – as well as its Nato aspirations, Schroeder said.
Schroeder said solutions to Crimea could be found over time, "maybe not over 99 years, like Hong Kong, but in the next generation".
The eastern Donbas region should remain part of Ukraine, though the Russian minority there should be given special rights.
Both sides should make concessions, Schroeder said, signalling that Türkiye could play a mediating role.
Schroeder, who made an attempt at talks with Putin weeks into the war, repeated that he wouldn't quit the Russian leader, saying he could be "useful".
Schroeder's interview came as the Kremlin threatened to break off diplomatic relations with Washington if the United States declared Russia a sponsor of terrorism.
Russian Foreign Ministry spokeswoman Maria Zakharova called the proposed designation "naive" and a violation of international law.
"The logical result of such a step becomes a break in diplomatic relations," she said on Tuesday. "Washington risks finally crossing the point of no return – with all the ensuing consequences. This should be well understood in Washington."
Last week the Senate passed a non-binding resolution urging Secretary of State Antony Blinken to label Russia as a state sponsor of terrorism. Ukraine President Volodymyr Zelensky has urged the US to adopt the designation.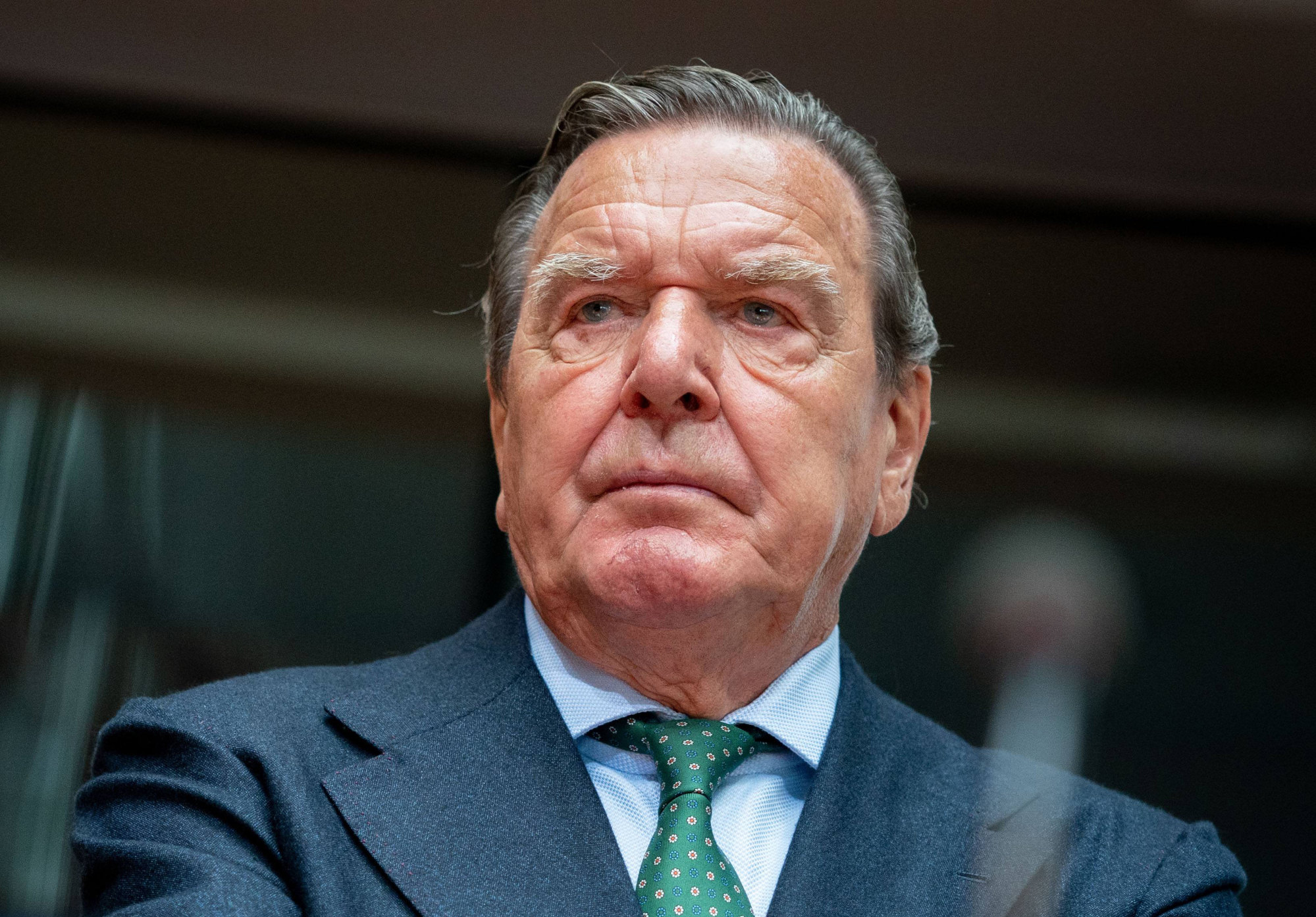 Blinken, however, has balked at the plan, saying that current sanctions are similar to what would be imposed with the designation.
Russia has also accused the US of being directly involved in the conflict in Ukraine and not just supplying Kyiv with arms.
Russia's defence ministry, headed by an ally of Putin, said comments made by Vadym Skibitsky, Ukraine's deputy head of military intelligence, to Britain's Telegraph newspaper showed that Washington was entangled in the conflict.
Skibitsky told the paper there was consultation between US and Ukrainian intelligence officials before strikes and Washington had an effective veto on intended targets, but that US officials were not providing direct targeting information.
"All this undeniably proves that Washington, contrary to White House and Pentagon claims, is directly involved in the conflict in Ukraine," the Russian defence ministry said in a statement on Tuesday.
"It is the Biden administration that is directly responsible for all Kyiv-approved rocket attacks on residential areas and civilian infrastructure in populated areas of Donbas and other regions, which have resulted in mass deaths of civilians."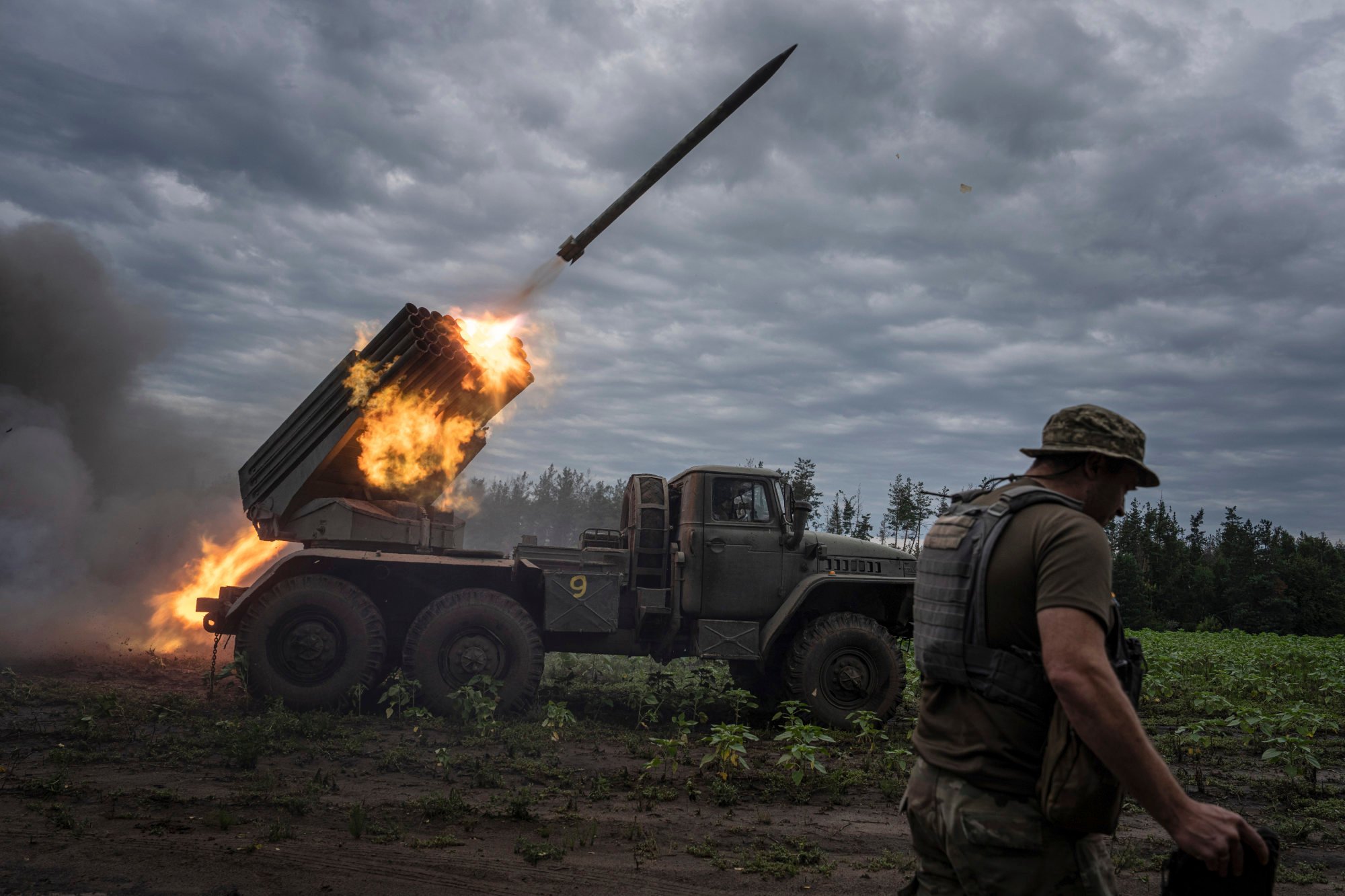 There was no immediate reaction from the White House or Pentagon to the ministry's assertions.
The Pentagon did deny, however, Moscow's claims that Russia had destroyed six US-made HIMARS missile systems since the start of the Ukraine war. Russia regularly claims it has hit HIMARS but has yet to show proof.
Ukraine and the West accuse Russia of carrying out devastating missile attacks on civilian targets on an almost daily basis. Both sides deny deliberately targeting civilians.
Ukraine's Zelensky on Tuesday said that despite arms supplies from the West, his country's forces could not yet overcome Russian advantages in heavy guns and manpower.
"This is very much felt in combat, especially in the Donbas. … It is just hell there. Words cannot describe it."
Donbas, Ukraine's traditional industrial heartland in the east, has seen some of the war's heaviest fighting.
Russia sent tens of thousands of troops into Ukraine on February 24 in what it calls a "special military operation". Kyiv and the West have condemned it as an unprovoked war of aggression.
At a UN conference on Tuesday, Igor Vishnevetsky, deputy director of the department for non-proliferation and arms control of the Russian foreign ministry, refuted all allegations of "unprovoked aggression". He also added that Moscow was convinced a nuclear war "must never be fought".
Russian diplomat Alexander Trofimov told the United Nations that Moscow would only use nuclear weapons in response to weapons of mass destruction or a conventional weapons attack that threatened the existence of the Russian state.
"None of these two hypothetical scenarios is relevant to the situation in Ukraine," said Trofimov, a senior diplomat in the non-proliferation and arms control department of Russia's foreign ministry.
Bloomberg, Reuters and Tribune News Service