Germany
Get more with myNEWS
A personalised news feed of stories that matter to you
Learn more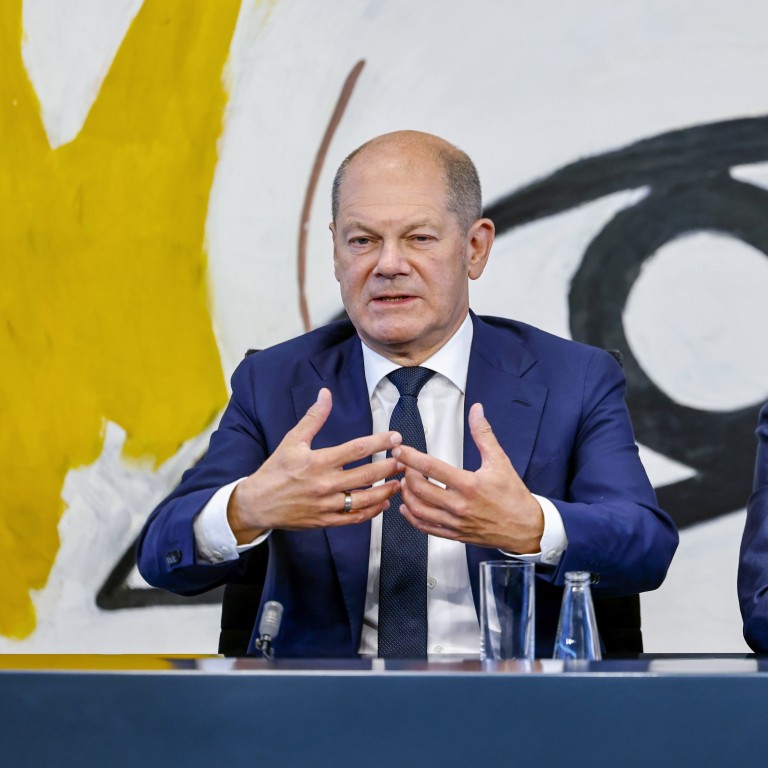 Germany's US$64.7 billion support package to help consumers with cost of living
The latest agreement brings the country's total relief to almost 100 billion euros since the start of the Ukraine war
Higher energy prices are expected to push inflation in Germany to around 10 per cent by the end of the year, its highest in decades
Faced with a cost-of-living crisis making it impossible for some households to cope, the German government on Sunday announced a package of more than €65 billion (US$64.7 billion) to help residents with skyrocketing energy costs and inflation.
"We will get through this winter," said German Chancellor
Olaf Scholz
at a press conference after talks that went through Saturday night and into Sunday morning.
He added that
Germany
is going to benefit from the decisions it has made up until now, as it comes to grips with the lingering fallout of the pandemic and the economic crunches on food and energy supplies resulting from the
Ukraine war
and subsequent moves to cut off fuel exports to
Europe
.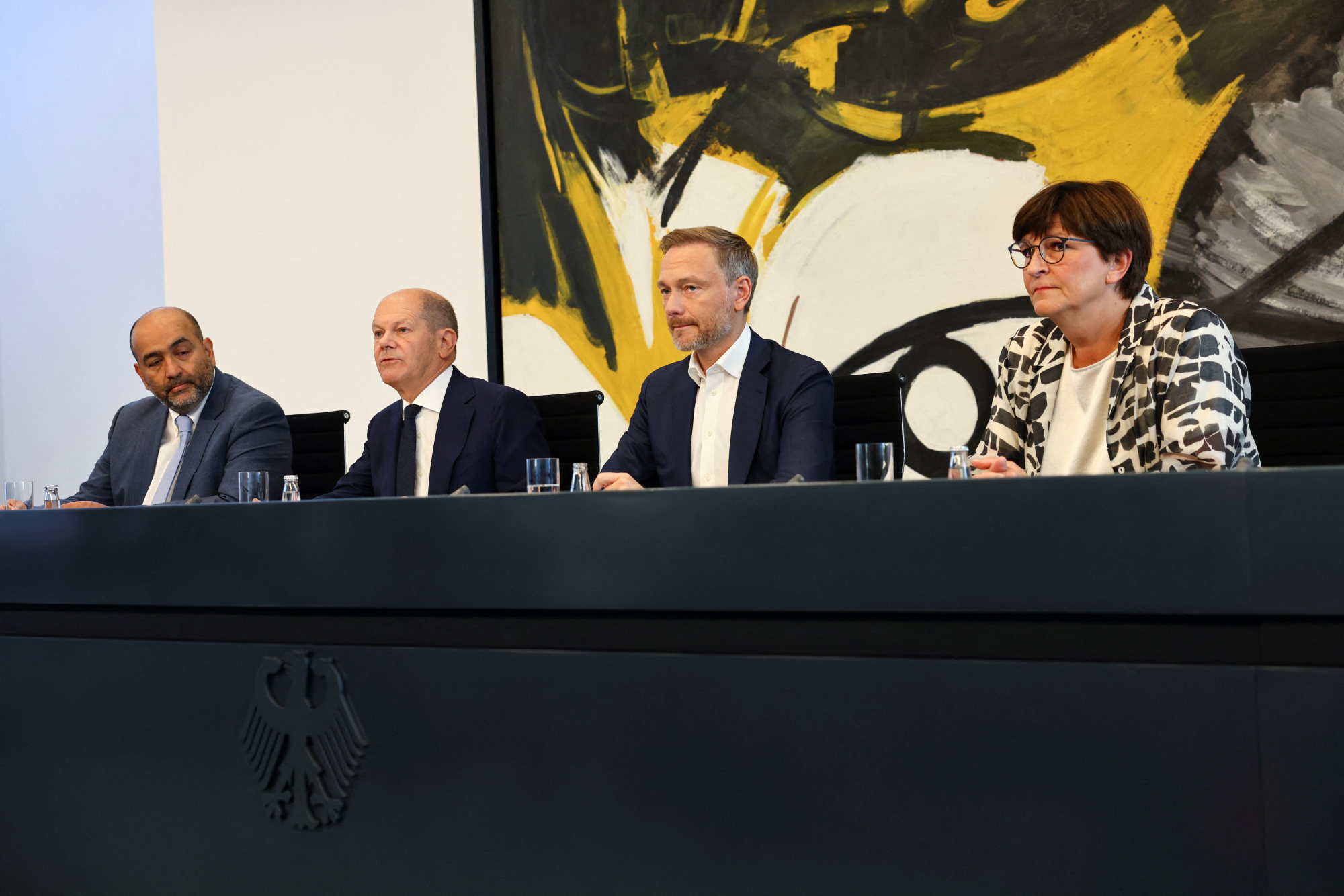 The latest agreement, which brings total relief to almost 100 billion euros since the start of the Ukraine war, was hammered out overnight into Sunday by Germany's three-way ruling coalition of Scholz's Social Democrats, the Greens, and the liberal FDP.
Speaking alongside Scholz were Omid Nouripor of the Greens and Finance Minister Christian Lindner of the FDP. Those two parties are in the three-party governing coalition along with Scholz's Social Democrats.
All three emphasised national solidarity in the current circumstances. "Germany stands as one in a difficult time," Scholz said.
"We won't let ourselves be divided," Nouripour added. "We'll do our part to make sure we live through a winter of solidarity."
Lindner added that "we're doing everything in our power to get through this shortage situation."
Measures include a new, cheaper national public transport ticket, a lump sum paid to pensioners and students, of €300 and €200 respectively to help with energy costs, an increase in benefits for people too old or unable to work, and an increase in the monthly sum paid to parents for each child – of €18 for the first and second child.
A payment of €300 to people currently employed to help with energy costs had already been agreed.
The government will also introduce lower prices for a certain basic level of energy consumption, so that consumers only have to pay higher prices once they exceed this amount.
The package is aimed at "all households – also pensioners, students, technical students, and apprentices", the government said in a statement.
The latest announcement follows two previous relief packages totalling 30 billion euros, which included a reduction in the tax on petrol and a popular heavily subsidised public transport ticket.
But with the expiration of many of those measures at the end of August and consumer prices soaring, the government has been under pressure to provide new support.
Inflation rose again to 7.9 per cent in August, after falling for two straight months thanks to previous government relief measures.
The take-off in energy prices is expected to push inflation in Germany to around 10 per cent by the end of the year, its highest rate in decades.
Scholz said that not everyone is suffering from the high consumer prices.
Some energy companies which may not be using gas to generate electricity were "simply using the fact that the high price of gas determines the price of electricity and are therefore making a lot of money," he said.
"We have therefore resolved to change the market organisation in such a way that these random profits no longer occur or that they are skimmed off."
The trimming of windfall profits would create "financial headroom that should be used specifically to relieve the burden for consumers in Europe", the government said in its policy paper.
The move could potentially bring "double-digit billions" of euros in relief, Finance Minister Christian Lindner estimated.
The government will push for the move to be implemented across the
European Union
, before going ahead with the measure on its own.