Britain
Get more with myNEWS
A personalised news feed of stories that matter to you
Learn more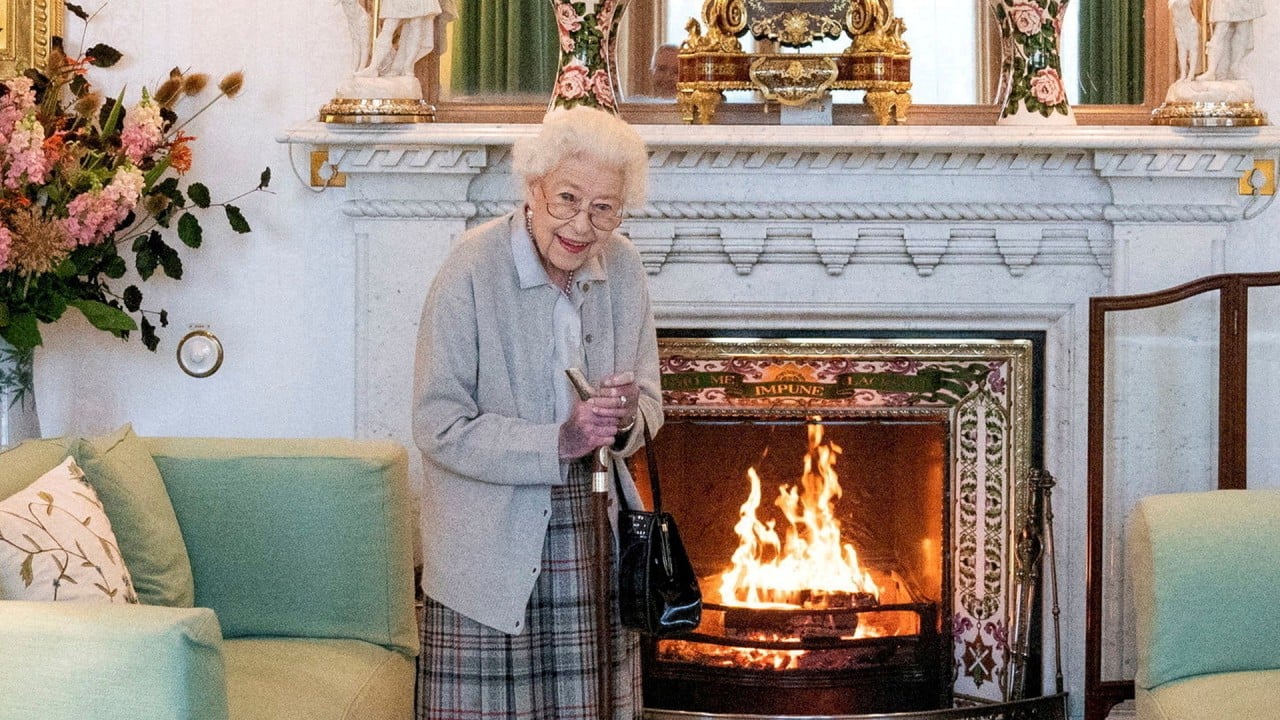 02:19
Queen Elizabeth dies at the age of 96
Queen Elizabeth dies at the age of 96
Britain's Queen Elizabeth dead at 96 after 70 years on throne
Britain's King Charles will address a nation in mourning on Friday following the death of his mother
World leaders pay tribute to Queen Elizabeth, who died at her Scottish home on Thursday at age 96
Queen Elizabeth
,
Britain's
head of state for seven decades and its longest-serving monarch, has died at the age of 96 after months of growing concerns about her health.
"The Queen died peacefully at Balmoral this afternoon," a statement from Buckingham Palace said on Thursday. "The King and the Queen Consort will remain at Balmoral this evening and will return to London tomorrow."
The queen, who began her reign at the age of 25 following her father's death in 1952, had suffered "episodic mobility issues" in recent months that had limited her public appearances and was briefly sidelined with Covid-19 earlier this year.
As a result, she had entrusted more official engagements to her heir, Charles, who will now become
King Charles III
, and her grandson and the future monarch, Prince William, the Duke of Cornwall and Cambridge. At 73, Charles will be the oldest person ever to become monarch in Britain.
"We mourn profoundly the passing of a cherished Sovereign and a much loved Mother," the king said in a statement. "I know her loss will be deeply felt throughout the country, the Realms and the Commonwealth, and by countless people around the world."
King Charles will address the nation in a broadcast at 6pm UK time on Friday (1am Hong Kong time Saturday).
Queen Elizabeth's mobility issues caused her to miss the state opening of parliament in May and forced new Prime Minister Liz Truss and outgoing prime minister Boris Johnson to travel to Balmoral Castle in Scotland to meet with her on Tuesday.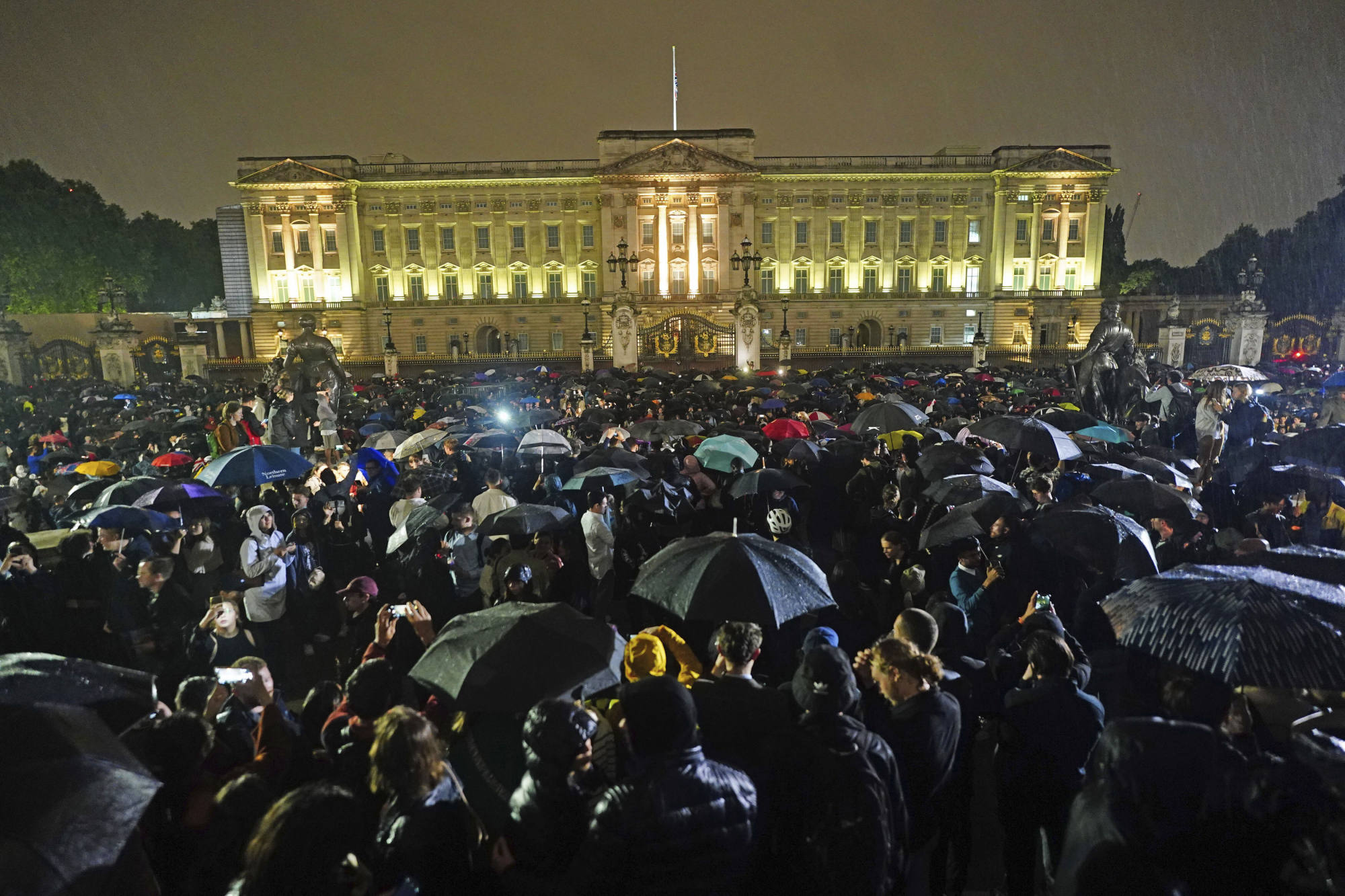 It was the first time during her reign that Queen Elizabeth, who has been using a walking stick in recent months, had not travelled to Buckingham Palace in London to ask the incoming prime minister to form a government, a part of duties as head of state. There have been 15 prime ministers during her reign, the first being Winston Churchill.
"The death of Her Majesty, the Queen, is a huge shock to the nation and to the world," Truss said.
"Queen Elizabeth II was the rock on which modern Britain was built. Our country has grown and flourished under her reign. Britain is the great country it is today because of her."
On Wednesday, the queen cancelled a Zoom meeting with the Privy Council at the request of her doctors and Buckingham Palace on Thursday announced her physicians were "concerned" for her health and recommended that she remain
"under medical supervision"
, a rare statement on her health before her death was confirmed later in the day.
Her death came 17 months after her husband, Prince Philip, the Duke of Edinburgh, died at the age of 99.
World leaders expressed their sorrow
over her passing as crowds gathered outside Buckingham Palace in the evening hours on Thursday, with the London sky marked by a double rainbow before sunset.
In Beijing on Friday, Chinese President Xi Jinping offered "sincere sympathies to the British government and people".
"Xi Jinping, representing the Chinese government and the Chinese people, as well as in his own name, expresses deep condolences," a statement said, adding: "[Queen Elizabeth's] passing is a great loss to the British people."
Hours earlier, US President Joe Biden paid tribute to the Queen Elizabeth as a "stateswoman of unmatched dignity", and UN Secretary-General Antonio Guterres said she was "widely admired for her grace, dignity and dedication around the world".
Russian President Vladimir Putin sent a telegram to King Charles: "For many decades, Elizabeth II rightfully enjoyed the love and respect of her subjects, as well as authority on the world stage. I wish you courage and perseverance in the face of this heavy, irreparable loss".
On Twitter, India's Prime Minister Narendra Modi said he was "pained" by her death and recounted a meeting he had with the queen in Britain during which she showed him a handkerchief given to her by Mahatma Gandhi at her wedding.
"I will always cherish that gesture," he said in a
tweet
.
French President Emmanuel Macron said: "I remember her as a friend of France, a kind-hearted queen who has left a lasting impression on her country and her century".
Queen Elizabeth took the throne in February 1952 following the death of her father, King George VI. Her father, who was not directly in line to inherit the throne, became king after her uncle, King Edward VIII, abdicated the throne in 1936.
She was Britain's longest living and longest reigning monarch, ahead of her great-grandmother, Queen Victoria. The only monarch who has served longer globally was France's Louis XIV.
"As we grieve together, we know that, in losing our beloved Queen, we have lost the person whose steadfast loyalty, service and humility has helped us make sense of who we are through decades of extraordinary change in our world, our nation and society," Justin Welby, the Archbishop of Canterbury, said in a statement posted on
Twitter
.
Despite her mobility issues, Queen Elizabeth made a surprise appearance in May to celebrate the opening of the Elizabeth line, a railway line that crosses London and is operated by a subsidiary of Hong Kong's MTR Corporation.
Her Platinum Jubilee was celebrated with great fanfare in Britain over a four-day holiday weekend in June this year, which featured parades, concerts and street parties.
Queen Elizabeth missed a number of events during the Jubilee because of her health, but travelled to Buckingham Palace from her residence at Windsor Castle on the final day of the celebration, where she was photographed with other members of the royal family from the palace's balcony.
Former prime minister Johnson said that it was "our country's saddest day" and that millions of people across Britain likely paused to reflect on the "bright and shining light that has finally gone out".
"She seemed so timeless and wonderful that I am afraid we had come to believe, like children, that she would just go on and on," Johnson said in a tweet.
Keir Starmer, the opposition Labour leader, said: "Above the clashes of politics, she stood not for what the nation fought over, but what it agreed upon. As Britain changed rapidly around her, this dedication became the still point of our turning world".
In her time on the throne, she has overseen a transformation of the monarchy that has encouraged the royal family to engage more directly with the public, including allowing a documentary crew to film the royals for the first time behind closed doors in 1969; opening Buckingham Palace for tours by the public during her summer residence in Scotland annually; and increasing the monarchy's presence on social media in recent years.
She also has faced some members of the public questioning the continued need for a monarchy in Britain, with taxpayers funding much of the royal family's expenses through an annual sovereign grant. The grant was £86.3 million (US$99 million) this year.
The royal family's expenses include maintaining historic properties owned by the Crown Estate across Britain.
She also navigated a changing world that saw a number of former British colonies that were members of the Commonwealth drop the monarchy as head of the state, the most recent being Barbados last year.
And Queen Elizabeth remained a popular figure in Britain and abroad despite a series of missteps and scandals involving her children, which have cast a pall on the monarchy at times.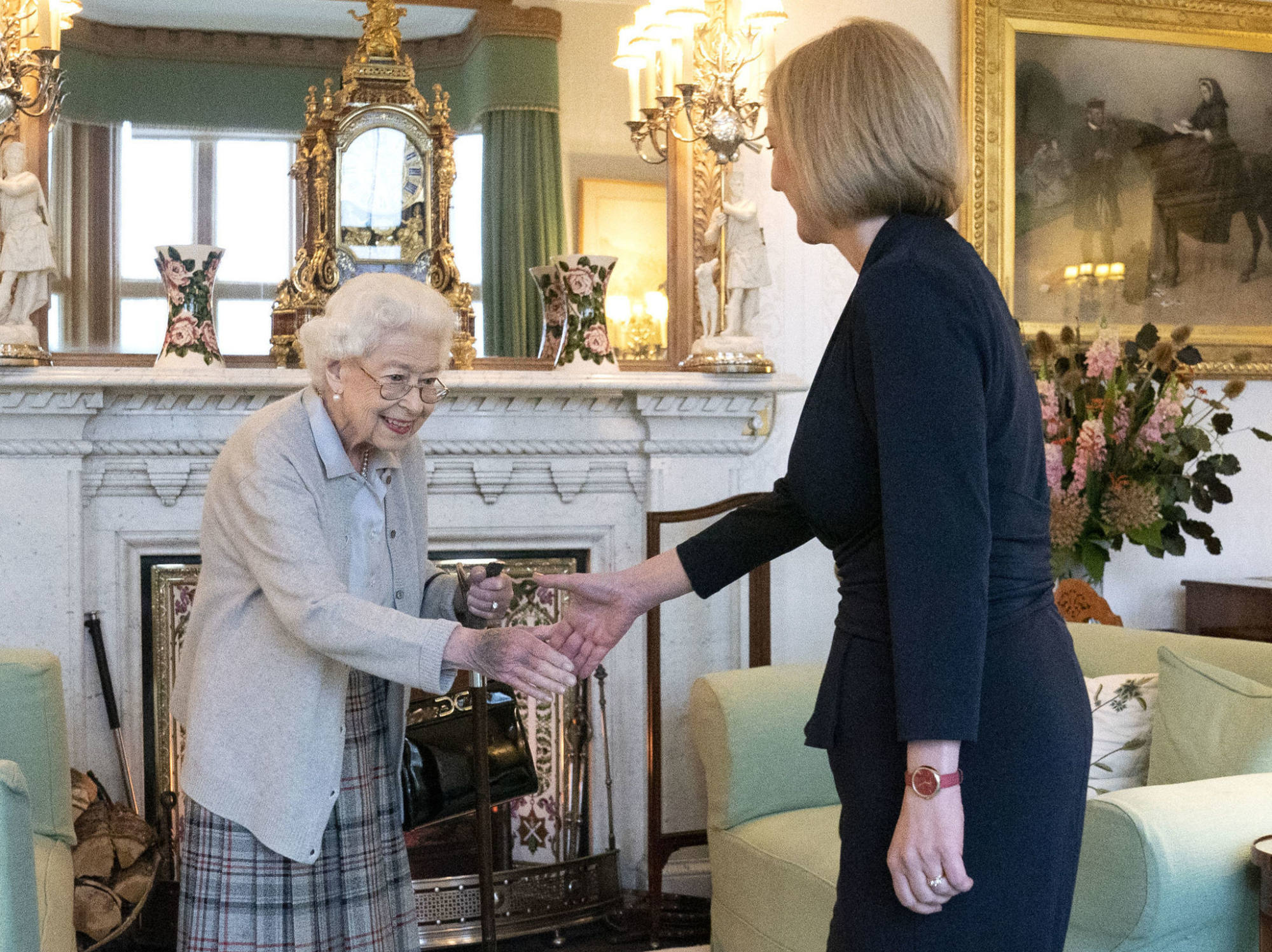 Born April 21, 1926, in London, Queen Elizabeth – christened Elizabeth Alexandra Mary – was the first child of the then-duke and duchess of York. She was then third in line to ascend to the throne, after her uncle and her father.
Her uncle, Edward VIII, sparked a constitutional crisis when he sought to marry Wallis Simpson, a divorced American socialite. He ultimately abdicated the throne in 1936, with her father coroneted as king the next year.
She married her husband, Prince Philip, in November 1947 and ascended to the throne on February 6, 1952, after her father's death. Queen Elizabeth is survived by four children, eight grandchildren and 11 great grandchildren.
"We remember Queen Elizabeth II with deep respect and great affection," King Willem-Alexander, Queen Maxima and Princess Beatrix of the Netherlands said in a tweet.
"Steadfast and wise, she dedicated her long life to serving the British people. We feel a strong bond with the United Kingdom and its royal family, and we share in their sorrow at this time."