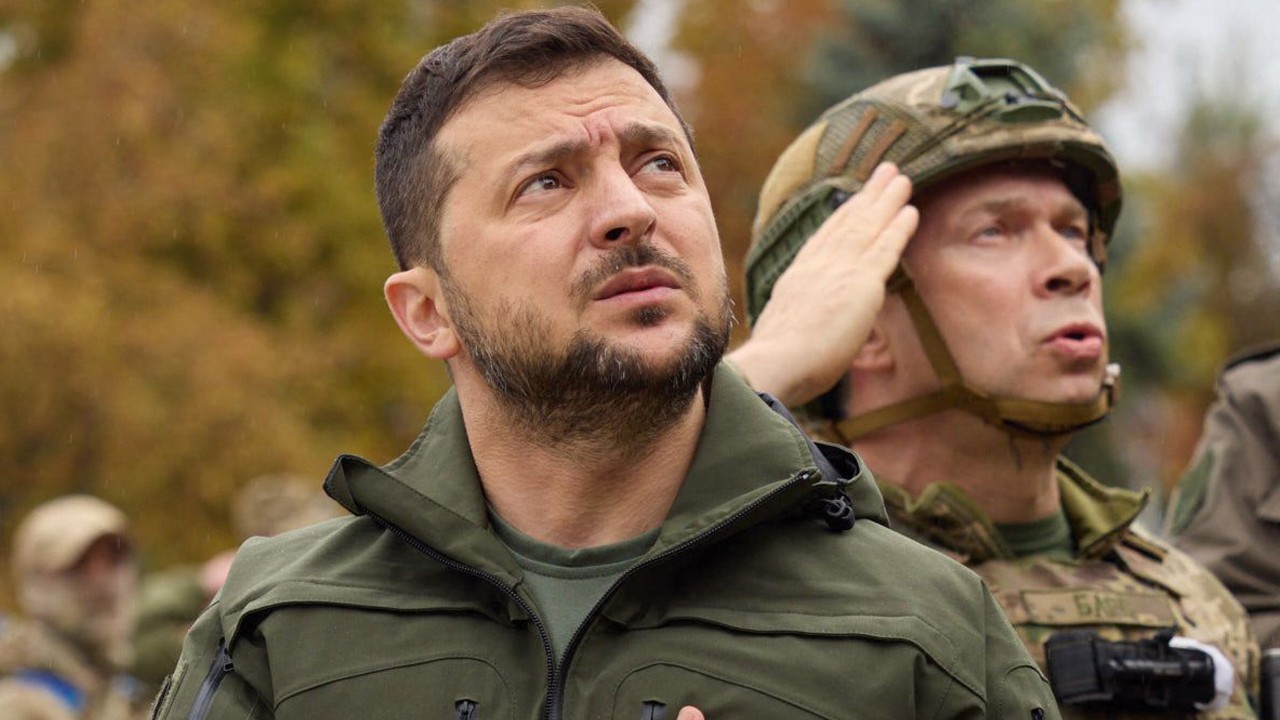 02:00
'Impossible to occupy our people': Zelensky visits town Ukraine recaptured from Russian forces
'Impossible to occupy our people': Zelensky visits town Ukraine recaptured from Russian forces
Ukraine war: flood risk in Zelensky's hometown after Russian missile strike damages water system
The city of Kryvyi Rih in central Ukraine was hit by eight Russian cruise missiles
Ukrainian official said strikes were 'revenge' for Ukraine's recent battlefield wins
Ukraine warned that floods could hit the city of Kryvyi Rih – President Volodymyr Zelensky's hometown – after a Russian cruise missile strike damaged infrastructure, causing a major river to flood.
Kryvyi Rih, the largest city in central Ukraine with an estimated pre-war population of 650,000, was targeted by eight cruise missiles on Wednesday, Ukrainian officials said.
Hydrotechnical facilities were severely damaged and there were reports of rapidly rising water levels on the Inhulets River, which is dammed by the city.
"The water pumping station was destroyed. The river broke through the dam and overflowed its banks. Residential buildings are just a few metres away from the river," Ukrainian legislator Inna Sovsun said on Twitter.
Video posted online showed elevated water levels on the river and flooded city streets, and evacuations of residents were suggested.
A Ukrainian official pegged Wednesday's attack as "revenge" for Ukraine's ongoing counteroffensive in the Kharkiv region, while Zelensky called it an "attempt to flood" the city, with no casualties.
"Kryvyi Rih. Russian uniformed terrorists attacked the city as revenge for Ukrainian forces' successes in the Kharkiv region," Andriy Yermak, a top official in Zelenskyy's administration, wrote on Twitter. "It won't help you. And [Ukraine] knows how to give returns."
It was not immediately clear, however, if Russia targeted the city specifically because it's where Zelensky is from.
In a video address early Thursday, Zelensky said Kryvyi Rih's water system had "no military value" and hundreds of thousands of civilians depend on it daily.
The video was released after Zelensky's return to Kyiv from a
visit to the strategic city of Izium
on Wednesday, a rare foray by the president outside the capital that highlighted Moscow's embarrassing retreat from a Ukrainian counteroffensive.
Ukraine has recently claimed sweeping successes in the northeastern Kharkiv region that borders Russia, and has said it has clawed back territory along a southern front near the Kherson region on the Black Sea.
Izium was retaken from Russian forces just days ago. An important transport hub, it is considered the gateway to the industrial region of Donbas and had more than 40,000 inhabitants before the war.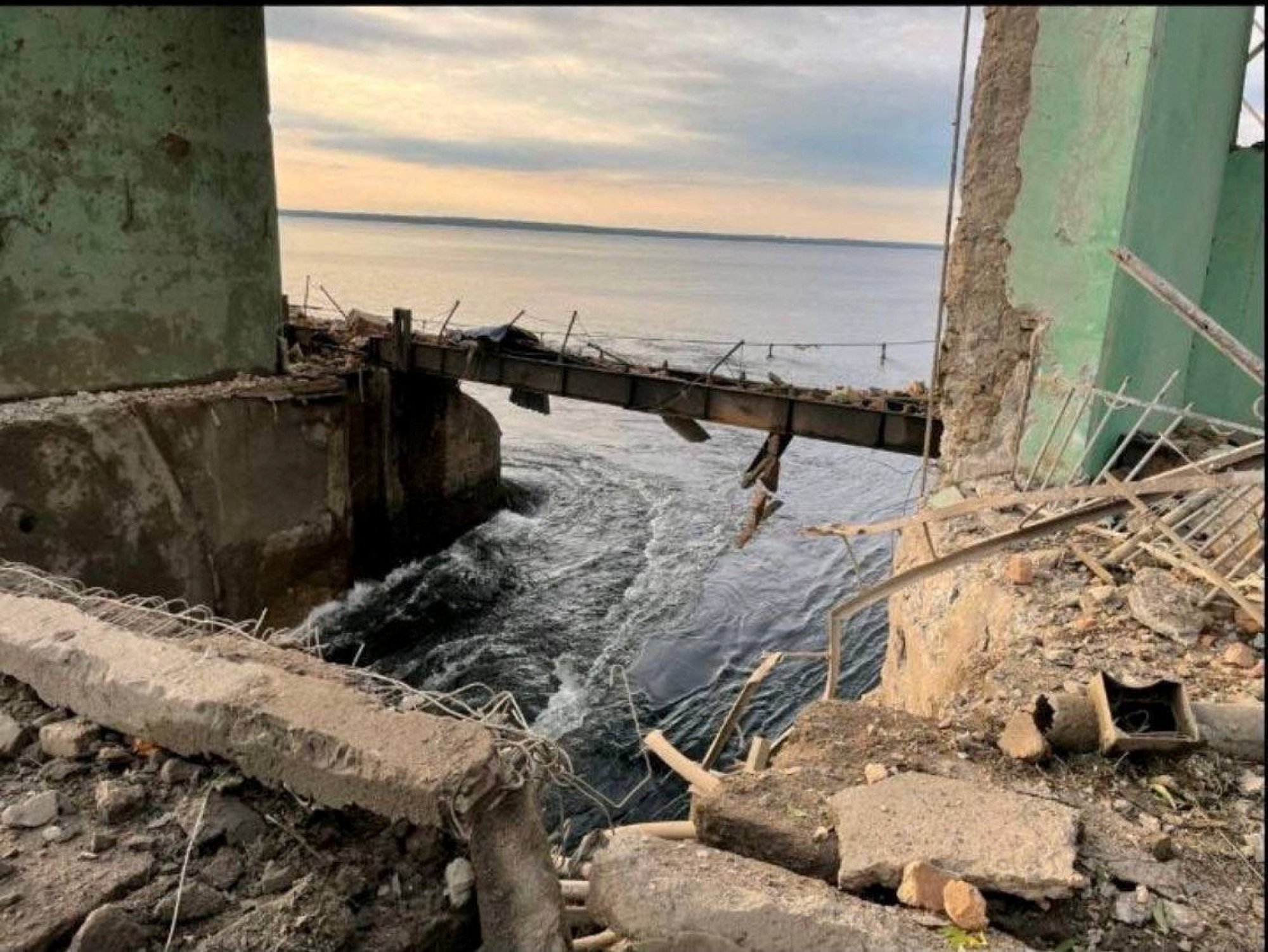 Donbas has long been a focus of Russia's, with Russian-backed separatists running a parallel government in large parts of the region since 2014. It was used as a springboard into the rest of the country when the invasion began in February.
Military observers have credited the success of Ukraine's pushback into the east on Western-supplied arms, particularly long-range precision artillery, and on the training of Ukrainian forces by Western allies.
The counteroffensive has also left more Russian weapons in Ukrainian hands.
Russian forces likely left behind dozens of tanks, armoured personnel carriers and other heavy weaponry as they fled Ukraine's advance in the east, a Ukrainian think tank said on Wednesday.
The Centre for Defence Strategies said one Russian unit fleeing the Izium area left behind more than three dozen T-80 tanks and about as many infantry fighting vehicles. Another unit left 47 tanks and 27 armoured vehicles, it said.
The centre said Russian forces tried to destroy some of the abandoned vehicles through artillery strikes as they fell back.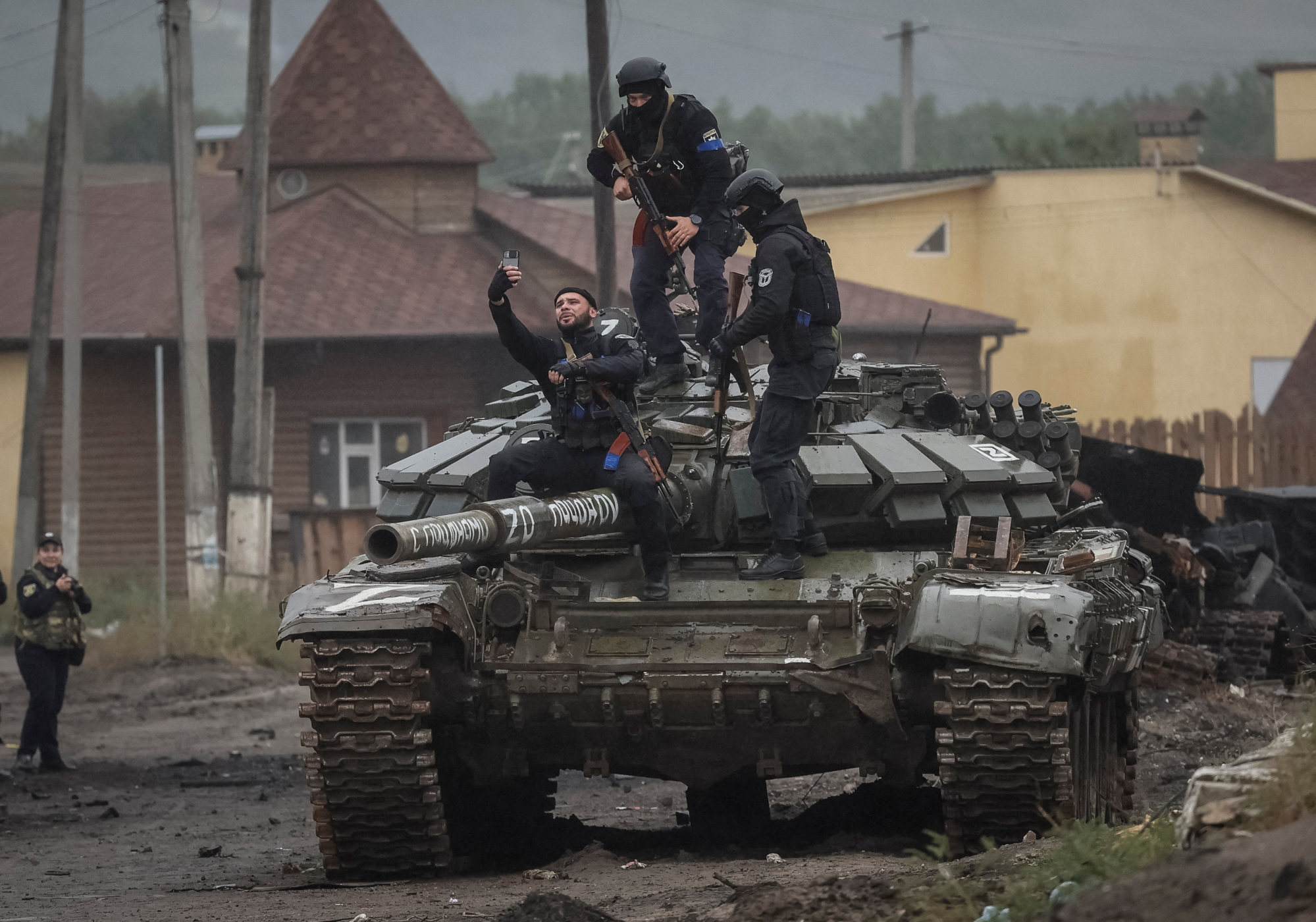 Typically, armed forces ruin equipment left behind so their opponent can't use it. However, the chaos of the Russian withdrawal apparently forced them to abandon untouched ammunition and weapons.
The Kremlin, which has made little mention of the setbacks in recent days, vowed to continue fighting, claiming that the perceived threat Kyiv posed to Russia remained.
On Tuesday, Russia's defence ministry said it was "carrying out massive strikes on units of the Ukrainian armed forces in all operational directions".
While criticism of the invasion seems to be increasing in Russia, German Chancellor Olaf Scholz said after a phone call with Russian President Vladimir Putin: "Unfortunately, I cannot tell you that the realisation has grown over there by now that this was a mistake to start this war".
The prospects for peace in Ukraine are "minimal" at present, the United Nations chief lamented on Wednesday after a telephone conversation with Putin.
"I have the feeling we are still far away from peace. I would be lying if I would say it could happen soon," Guterres told a press conference.
Reuters, Business Insider, Agence France-Presse, Associated Press