Royalty
Get more with myNEWS
A personalised news feed of stories that matter to you
Learn more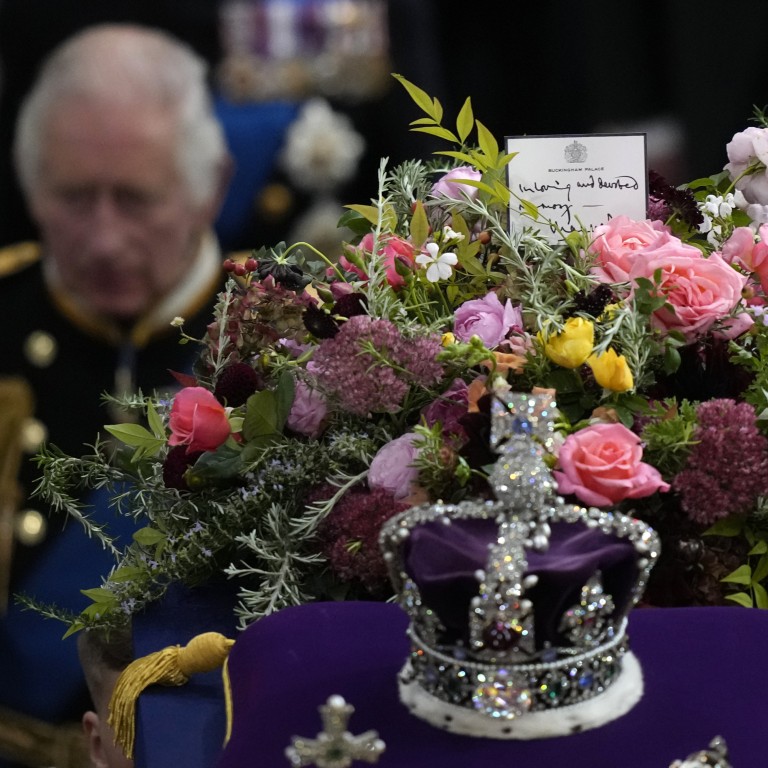 Britain and the world bid farewell to Queen Elizabeth as state funeral marks end of era
Queen Elizabeth, Britain's longest-serving monarch, died September 8 at her Balmoral estate in Scotland at age of 96
US President Joe Biden, Chinese Vice-President Wang Qishan among world leaders at state funeral at Westminster Abbey
Hundreds of world leaders and members of international royalty gathered at historic Westminster Abbey on Monday to remember the legacy of
Queen Elizabeth
, Britain's longest reigning monarch, after her death at the age of 96.
Her state funeral, the first in Britain since former prime minister Winston Churchill's funeral in 1965, followed 10 days of services and remembrances, including hundreds of thousands of people filing past her coffin while she was lying in state for four days. An official period of mourning will continue until a week after her funeral.
"Her late Majesty famously declared on her 21st birthday broadcast that her whole life would be dedicated to serving the nation and the Commonwealth," Justin Welby, the Archbishop of Canterbury, said. "Rarely has such a promise been so well kept. Few leaders have received the outpouring of love that we have seen."
Queen Elizabeth, who served 70 years on the throne following her father's death in 1952, died on September 8 at her Balmoral estate in Scotland. The queen had limited her public duties in recent months after suffering "episodic mobility issues".
On Monday,
Britain
came to a standstill, with shops, restaurants and the London Stock Exchange all closed for a public holiday in her honour. Broadcasts of the ceremony were streamed in Hyde Park and cinemas across the country.
An estimated 32 million watched the televised broadcast, making it the largest ever televised event in Britain.
In Hong Kong, dozens of mourners gathered outside the British consulate to pay their respects.
"I feel sad about her death, it is almost like losing a member of your family," said Fanny Wong, who brought her two-year-old son Daryl. "This year, I also experienced the death of my grandmother, so the feeling is similar."
Another mourner Danny Lam, a 52-year-old clerk, came to the consulate for closure.
"I hope to have a complete mourning period, so my emotions could return to normal," Lam said.
Earlier, some mourners sang "Glory to Hong Kong", the 2019 Hong Kong protest movement de facto anthem, and yelled slogans. It lasted for a few minutes before police arrived.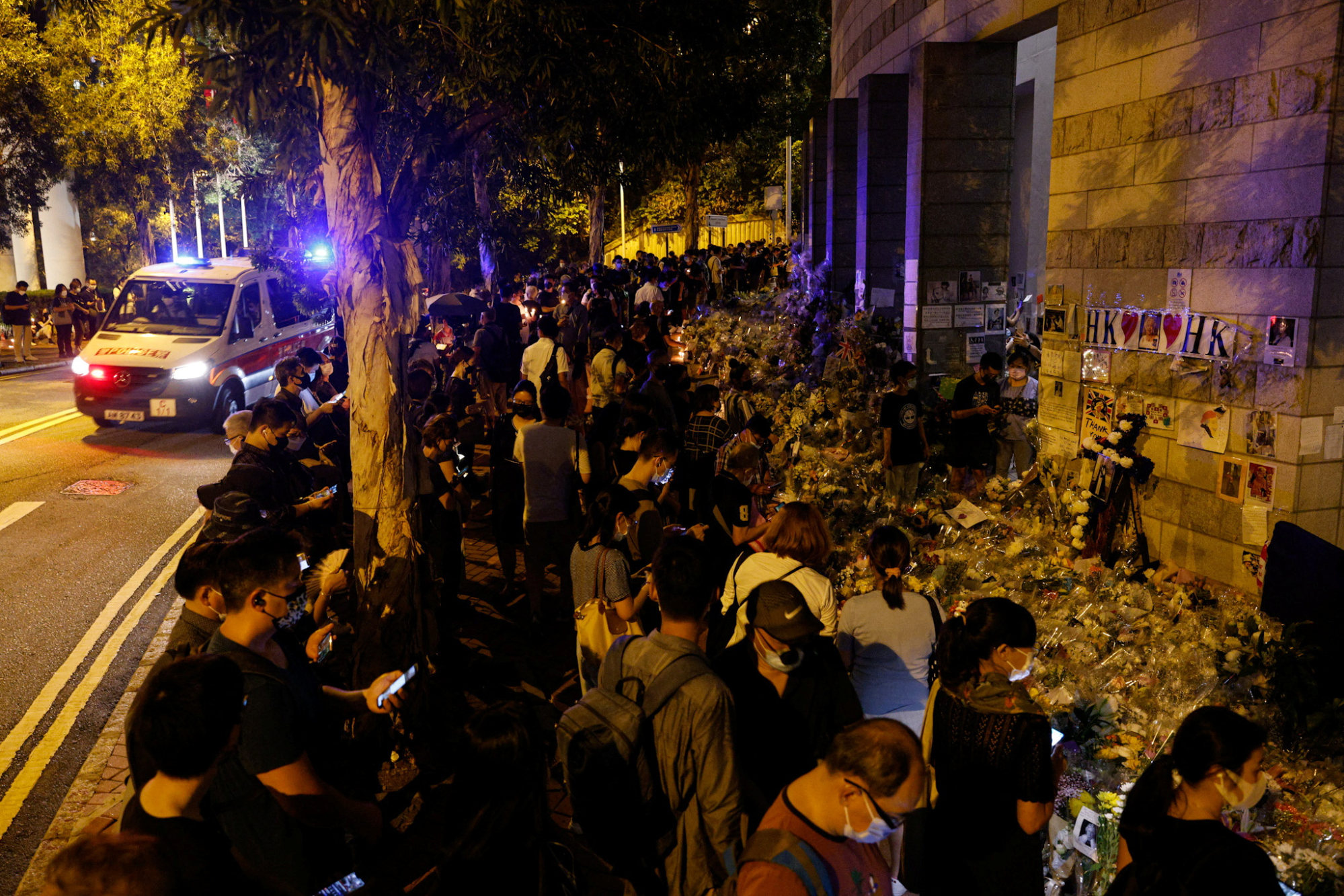 In Britain, most government business has been suspended since her death as new Prime Minister Liz Truss attempts to address a cost-of-living crisis spawned by double-digit inflation and rapidly rising energy prices following Russia's invasion of Ukraine in February.
Truss was asked to form a government by Queen Elizabeth two days before the monarch's demise and is expected to unveil an aggressive policy agenda beginning on Tuesday.
The queen's death has caused an outpouring of grief among ordinary Britons, with members of the public queuing for as long as 25 hours over the weekend for a chance to view her coffin at Westminster Hall, the oldest building on the parliamentary estate.
In a touching moment, her great grandchildren, Prince George, the nine-year-old future monarch, and his sister Princess Charlotte, 7, joined other members of the royal family walking behind the queen's coffin as it was brought into the 13th century Westminster Abbey.
Following the ceremony, her coffin was carried in an elaborate procession on a gun carriage pulled by members of the Royal Navy through the streets of London past Whitehall, Buckingham Palace and to Wellington Arch, before proceeding to Windsor Castle by hearse. More than 6,000 members of the armed forces were part of the procession in London and a smaller procession in Windsor.
The queen was to be interned later Monday at the small King George VI Memorial Chapel within St George's Chapel, alongside her father, her mother, her sister Princess Margaret and her husband Prince Philip.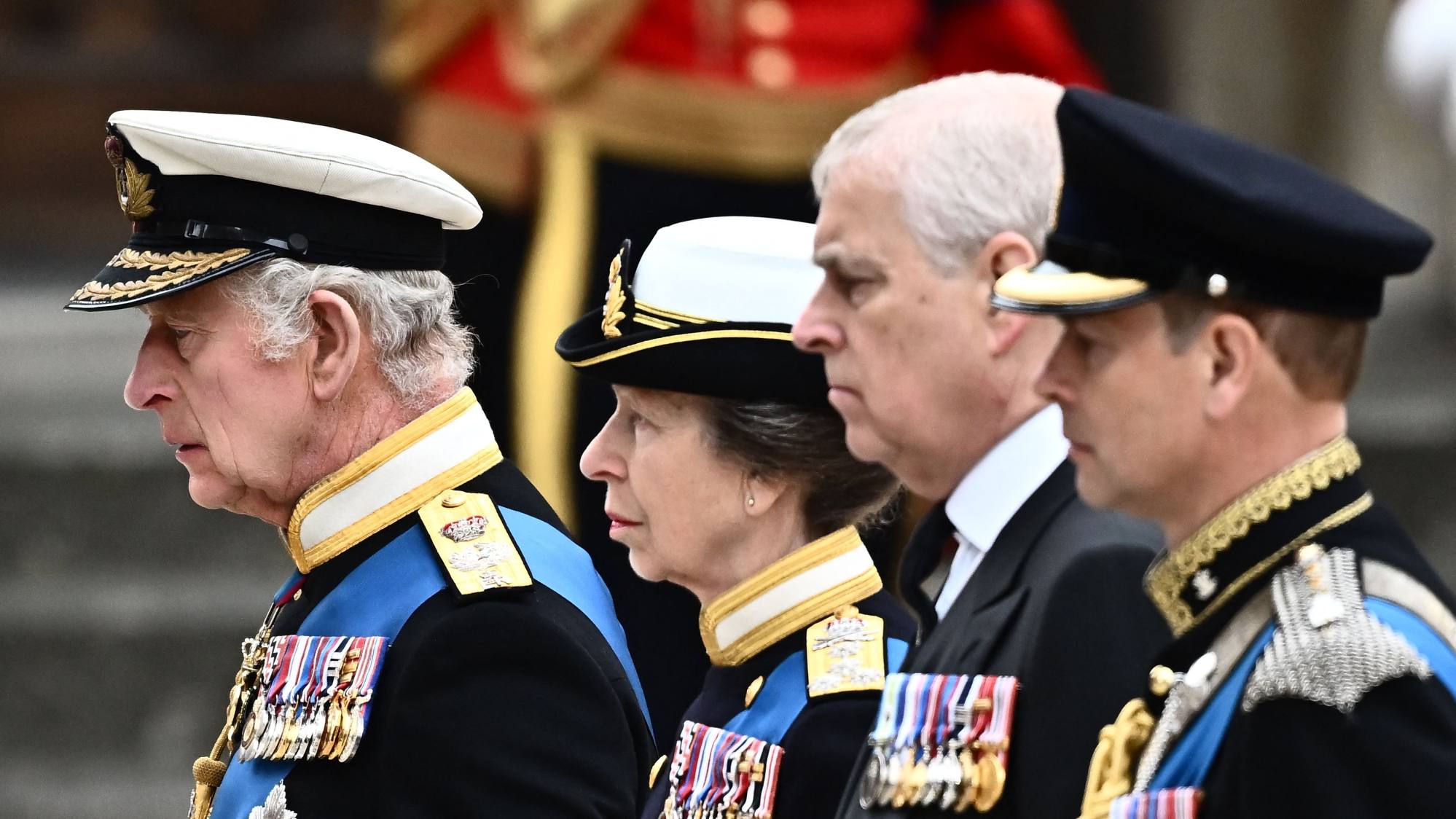 The funeral guest list included representatives from nearly all members of the Group of 20, including US President
Joe Biden
, French President Emmanuel Macron and
Chinese Vice-President Wang Qishan
. Royal families from Japan, Norway and Spain also attended.
Russia, Syria, Afghanistan, Belarus, Myanmar and Venezuela were not invited. Some Conservative politicians also called for China's invitation to be rescinded.
Lindsay Hoyle, the Speaker of the House of Commons, reportedly refused to grant a request by a delegation of Chinese government officials to visit the queen's coffin while she was lying in state.
China's ambassador was banned from visiting Parliament last year after Beijing sanctioned several British lawmakers who were outspoken about purported human rights abuses in China's Western region of Xinjiang.
However, officials later said representatives of heads of state attending the funeral could attend the lying in state. China's Vice-President Wang did so on Sunday evening.
Truss also used the occasion to meet with several close allies ahead of United Nations General Assembly in New York, beginning on Tuesday. Over the weekend, she met Canadian Prime Minister Justin Trudeau, Australian Prime Minister Anthony Albanese, New Zealand Prime Minister Jacinda Ardern, Ireland Taoiseach Micheal Martin and Polish President Andrzej Duda.
The assembly of so many world leaders also presented significant security and logistical challenges. About 10,000 police officers were on the streets and snipers were on rooftops near the Abbey.
British official also asked world leaders not to fly in private jets and to ride private buses together to the service, rather than take state cars to avoid clogging up the nation's airports and roadways in central London.
Some exceptions were made for leaders due to security concerns, such as President Biden being able to bring his armoured limousine, nicknamed "The Beast".
The death of Queen Elizabeth also presents a unique challenge for
King Charles
, who is now the oldest person to ascend to the throne at age 73.
The queen has become a beloved figure by many globally over the years, but also worked very hard to protect the reputation of the royal family and guarantee the monarch's future place in British society, particularly as missteps and scandals struck her own family.
During her reign a number of members of the Commonwealth dropped the monarch as head of state, including Barbados in 2021.
Politicians in Australia, New Zealand and other Commonwealth countries have broached the possibility of becoming republics in the future following the queen's death.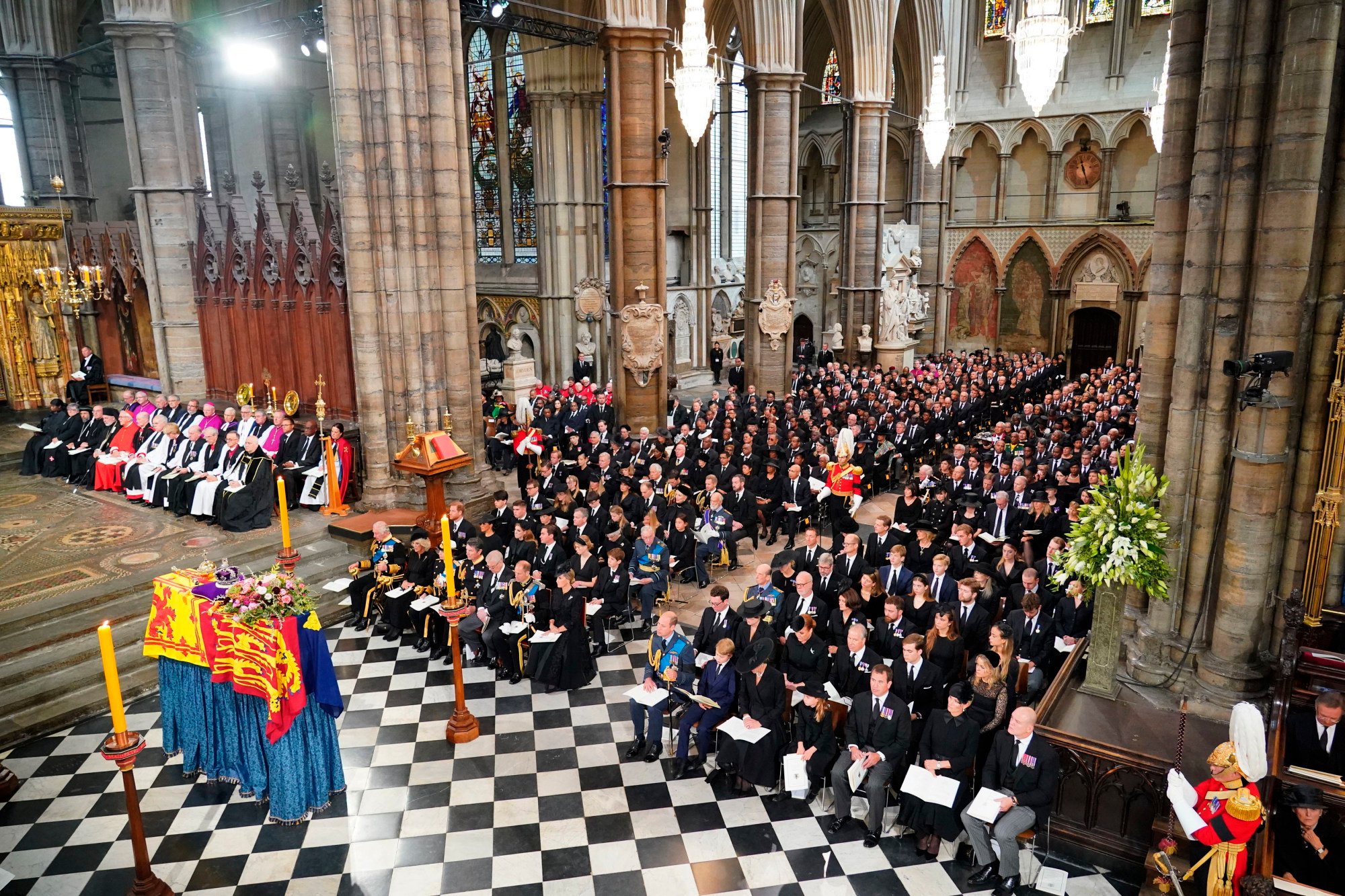 There also has been a resistance by some in Britain about taxpayers continuing to help fund the monarchy's expenses through an annual sovereign grant, which was £86.3 million (US$99 million).
King Charles is reportedly considering opening up more royal properties for tours and potential rentals to make the Crown Estate more self-sufficient.
The king has been well-received since his mother's death, touring Britain's four nations as part of a mourning tour last week. He has taken the time at each stop to greet the crowd, receiving a kiss on the cheek by one woman outside Buckingham Palace and a lick on his hand from a friendly Corgi at another stop in Northern Ireland.
Corgis were a particular favourite of his mother, and her dogs will be cared for by his brother Prince Andrew.
Additional reporting by Harvey Kong