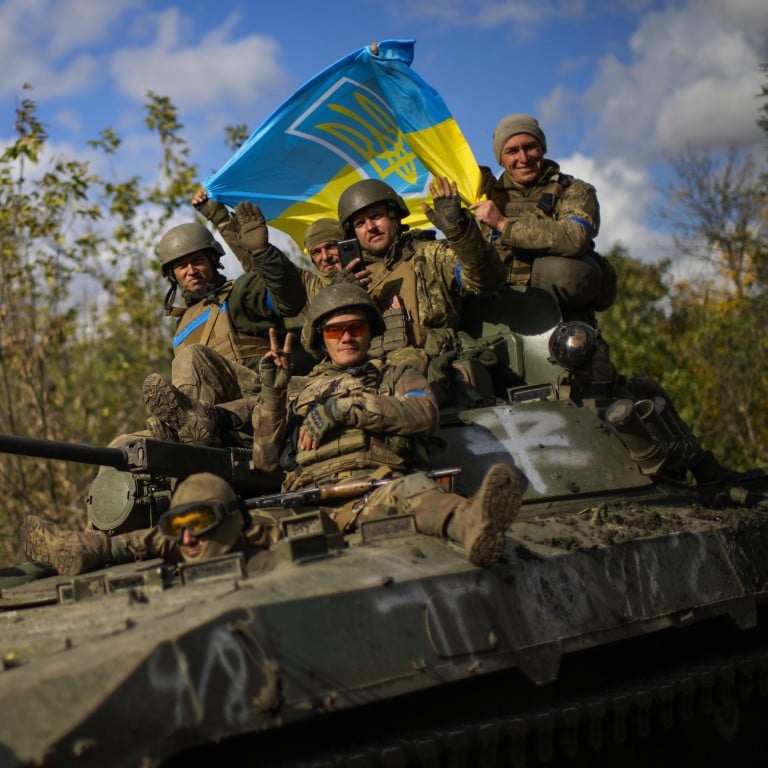 Russia warns of 'direct military clash' with West as US boosts weapons aid to Ukraine
New US$625 million security assistance package to Ukraine includes rocket launchers, artillery and ammunition
Ukraine has taken back dozens of towns in regions in the south and east that Russia has declared annexed
The United States announced more weapons for Ukraine's army, prompting a warning from Moscow that such a move risked a direct military clash between Russia and the West.
Washington's promised US$625 million security assistance package came as Kyiv claimed sweeping gains along two major battlefronts in an offensive rush to beat the arrival of fresh Russian troops and the looming winter.
The White House said it was shipping four more HIMARS precision rocket launchers, 32 artillery pieces, 75,000 artillery rounds and 200,000 rounds of small arms ammunition to Ukraine as Russian fighters were back-pedalling from Kyiv's attack.
"This package will provide Ukrainian armed forces with additional capabilities and munitions that it needs to maintain momentum in the east and in the south," said Laura Cooper, the Pentagon's top official for Russia and Ukraine.
"We're looking very closely at their consumption rates for ammunition, to make sure that they have what they need for the counteroffensive."
This announcement would mark more than US$16.8 billion worth of US security assistance since Russia invaded Ukraine on February 24
In a strongly worded response, Russia's ambassador to the United States warned that US President Joe Biden's offer fuelled the danger of a direct military clash between Russia and the West.
On the Telegram messaging app, ambassador Anatoly Antonov urged Washington to stop "provocative actions" that could lead to "serious consequences".
"We perceive this as an immediate threat to the strategic interests of our country," he said.
"The supply of military products by the US and its allies not only entails protracted bloodshed and new casualties, but also increases the danger of a direct military clash between Russia and Western countries."
Ukrainian President Volodymyr Zelensky on Tuesday said his forces were making "rapid and powerful" gains and had retaken "dozens" of villages from Russia this week in the east and south.
"This week alone, since the Russian pseudo-referendum, dozens of population centres have been liberated. These are in Kherson, Kharkiv, Luhansk and Donetsk regions all together," he said in a Tuesday night address.
Russia moved to annex those regions after holding what it called referendums over several days from September 23 – votes that were denounced by Kyiv and Western governments as illegal and coercive.
Russian President Vladimir Putin proclaimed their annexation last Friday and signed them into law on Wednesday.
Russia does not fully control any of the four regions it claims – Donetsk and Luhansk in eastern Ukraine and Zaporizhzhia and Kherson in the south – and the Kremlin has said it had yet to determine the borders of the annexed territory.
Russia has escalated its seven-month war with the annexation drive, a military mobilisation and warnings of a possible recourse to nuclear weapons to protect its territory.
Moscow hopes a "partial mobilisation" it announced two weeks ago can help reverse a series of battlefield setbacks.
Defence Minister Sergei Shoigu was cited by the RIA news agency on Tuesday as saying that Russia had so far called up more than 200,000 reservists out of a planned 300,000 men.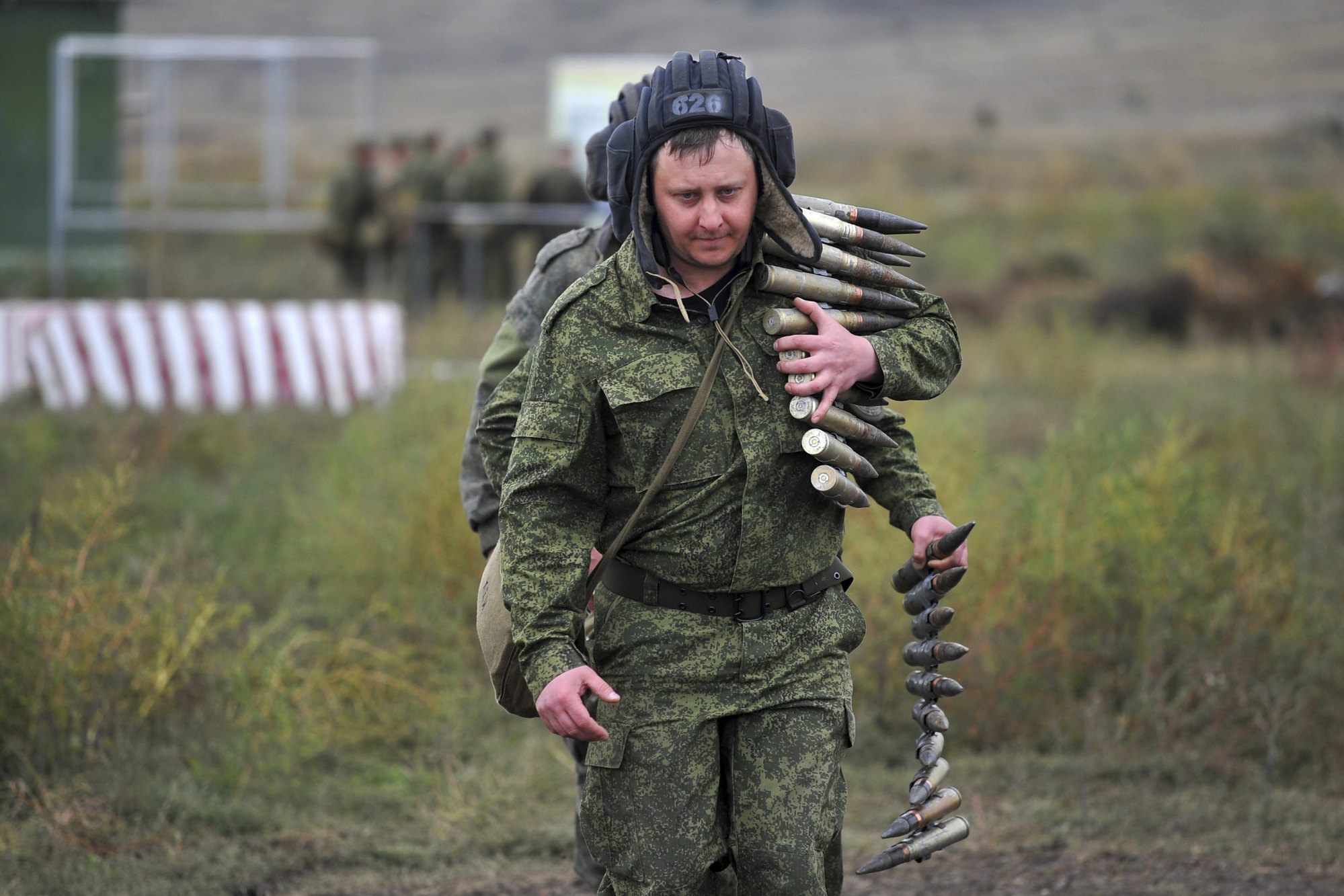 Many Russian men have fled the country rather than fight in Ukraine, however, and Russian lawyers say they are working flat out to advise men who want to avoid being drafted.
Russian defence ministry maps presented on Tuesday appeared to show rapid withdrawals of Russian forces from areas in eastern and southern Ukraine where they have been under severe pressure from the Ukrainian counteroffensive.
The ministry's daily video briefing made no mention of any pullbacks, but on maps used to show the location of purported Russian strikes, the shaded area designating Russian military control was much smaller than the day before.
On the eastern front, Denis Pushilin, the Russia-backed leader in Donetsk, said Russian forces were building a serious line of defence around the city of Kreminna after being pushed back.
The United Nations General Assembly has called for an urgent meeting on Monday to discuss Russia's declared annexation of the four regions in Ukraine that it partially occupies.
At the meeting, the 193 UN member states will weigh a resolution currently under preparation after Russia vetoed a condemnation of its annexation claim in the Security Council last week.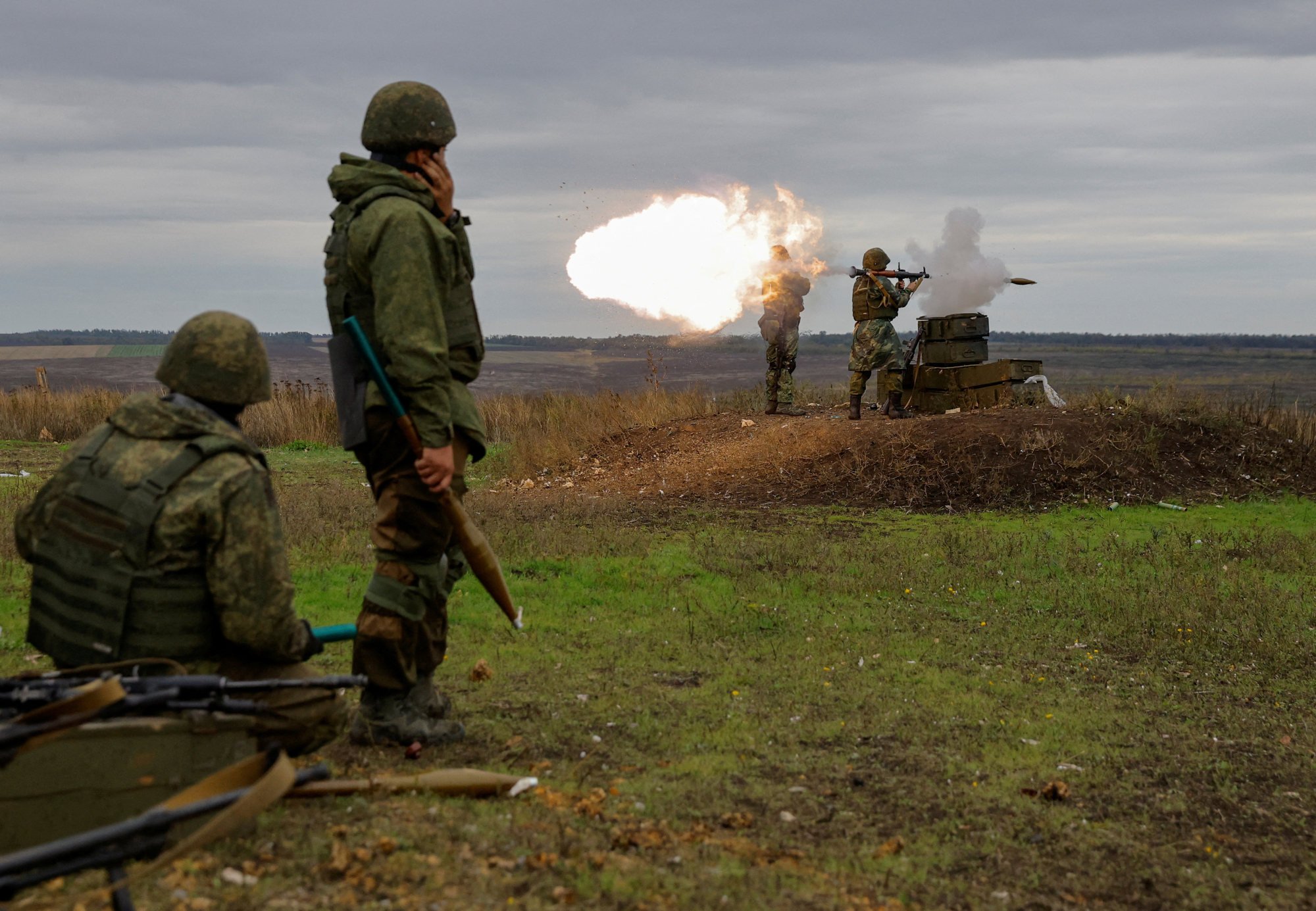 Diplomatic sources said a resolution was being drafted by the European Union together with Ukraine and other countries.
The resolution could make clearer the degree of Moscow's isolation and support on the global stage, as the war grinds on and its effects spread.
Earlier this year, the General Assembly passed three resolutions concerning Russia's invasion, with the third, at the end of April, revealing some erosion of international unity against Moscow.
In a decree on Tuesday, Zelensky formally declared any talks with Putin "impossible", while leaving the door open to talks with Moscow if it got a new leader.
The Kremlin said that what it calls its "special military operation" in Ukraine would not end if Kyiv ruled out talks, adding that it "takes two sides to negotiate".
Reuters and Agence France-Presse