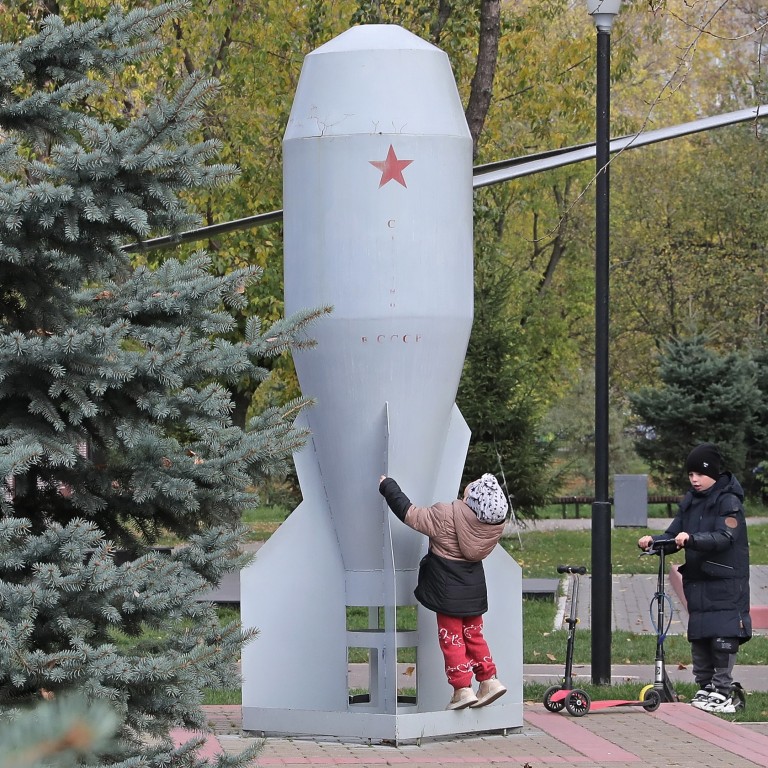 Ukraine war: Russia and Nato are both holding nuclear exercises despite rising tensions
Russia's 'Grom' drills normally involve large scale manoeuvres of its strategic nuclear forces, including submarines, planes and missiles
The drills were expected to be carried out about the same time as Nato's own annual 'Steadfast Noon' nuclear exercise
Moscow and Nato are both proceeding with nuclear exercises, even as tensions escalate over President Vladimir Putin's threats to use "all means available" – including atomic weapons – to defend land he claims to be Russian.
The drills come as Russia steps up its missile attacks on Ukraine, nearly eight months into its invasion and as its troops struggle to make headway on the ground. Putin has recently moved to annex parts of Ukraine, and is mobilising as many as 300,000 Russian reservists.
The difficulties facing Russia's military in Ukraine have raised concerns that Putin could yet resort to some sort of nuclear strike, although US and European officials say they have detected no change in Moscow's nuclear posture or any unusual movement of its atomic stocks.
The Russian defence ministry said in a statement on Thursday that it conducted exercises involving an unspecified number of Yars mobile ground-based missile systems, with troops testing how to hide them from aerial reconnaissance systems and protect them from saboteurs on the ground.
More than 3,000 troops and about 300 vehicles took part, according to the statement. It's unclear if those drills would continue.
Moscow has not yet stated if it plans to conduct a Grom strategic nuclear exercise, which traditionally takes place in October and generally involves submarines, planes and missiles.
Russia did not hold the drills in 2021 due to the Covid pandemic, although Grom exercises were held in February of this year, shortly before it invaded Ukraine on February 24.
Belarusian President Alexander Lukashenko watched those strategic tests with Putin from a monitoring centre at the Kremlin.
Asked about the potential for another Russian nuclear exercise soon, Nato Secretary General Jens Stoltenberg replied "we have monitored Russian nuclear forces for decades and of course we will continue to monitor them very closely".
"What I can say is that this exercise, the Russian exercise is an annual exercise, an exercise where they test their nuclear forces," he told reporters on Thursday in Brussels. "We will monitor that as we always do."
In Washington, National Security Council spokesman John Kirby said the US expected Russia to conduct Grom drills as soon as this month.
"I would like to emphasise that this exercise occurs every year," Kirby said. "And we anticipate the exercise will span several days. It will include actions within the normal bounds of what Russia has done in the past."
Russia has conducted other military drills since its invasion of Ukraine, and they were not a prelude to bigger action against Kyiv.
Still, "if I were going to hide an attack, that's how I would do it, exercises," said William Alberque, director of strategy, technology and arms control at the London-based International Institute for Strategic Studies.
He noted Russia had previously used exercises to mask preparations for attacks, including in its invasion of Georgia in 2008. In the case of Ukraine, Russia did not attempt to hide its military build-up on the border before it went in.
Moving from exercise to an operation could be fairly swift, making the window to assess and react to any switch very tight, according to a European defence official who asked not to be identified talking about sensitive matters.
Meanwhile, around 14 members of the North Atlantic Treaty Organization will take part in "Steadfast Noon" starting on Monday and located in the western part of Europe, more than 1,000km (621 miles) from Russia's border, according to a Nato official.
The exercise, which runs for two weeks, will test a mix of more than 50 fighter, escort and surveillance jets as well as tankers needed for a nuclear mission, but will not use any live bombs.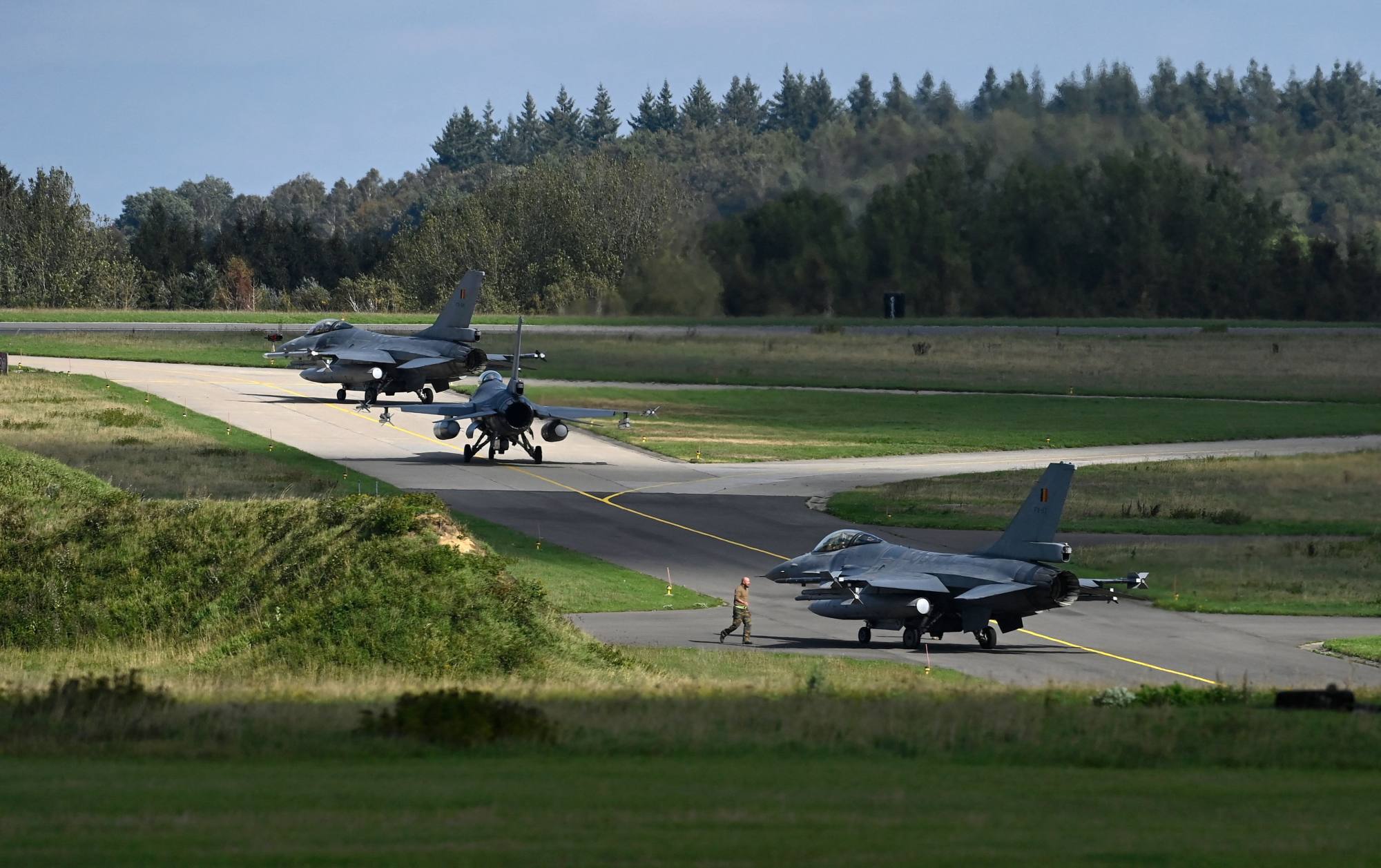 The drills will involve flights from an air force base in the northeast of Belgium to test procedures related to the dropping of nuclear bombs, Belgian broadcaster VRT NWS reported, citing a person it did not identify.
Asked at a briefing earlier in the week whether there were concerns the Nato drills could further raise tensions with Russia, Stoltenberg said "it would send a very wrong signal if we suddenly now cancelled a routine, long time planned exercise because of the war in Ukraine".
Speaking to reporters in Brussels on Wednesday, US Defence Secretary Lloyd Austin said allies continue to monitor for any shift by Russia toward using nuclear weapons.
"We've not seen any indicators at this point that would lead us to believe that," Austin said. "But again, it's not something we look at once and leave alone; this is something we remain focused on 24 hours a day, seven days a week."
Additional reporting by Reuters