Britain
Get more with myNEWS
A personalised news feed of stories that matter to you
Learn more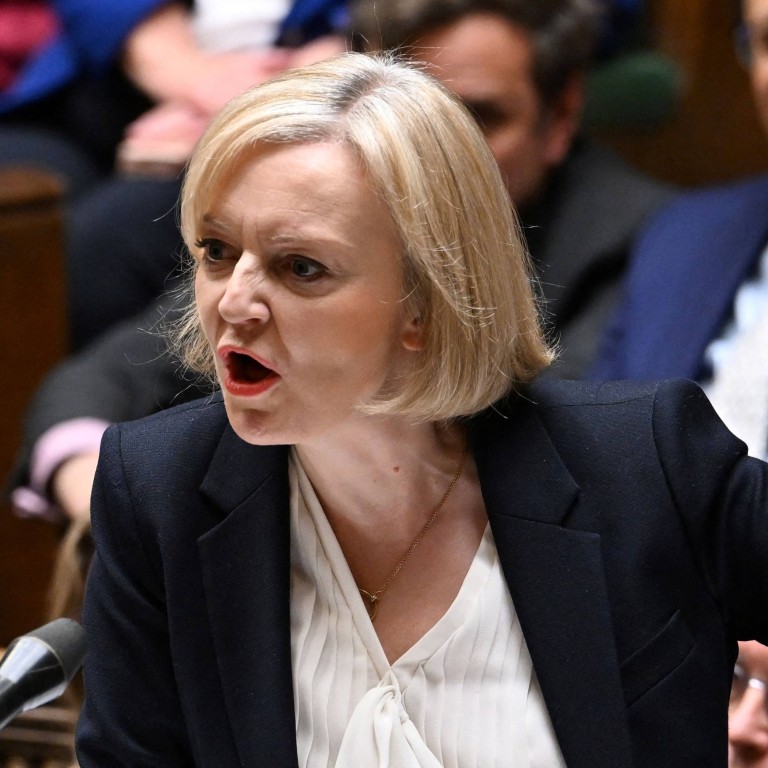 Britain's shortest serving PM lasted 119 days. Will Liz Truss make history?
UK Prime Minister Liz Truss' government is on the brink of collapse after a tumultuous six weeks
The shortest serving prime minister was George Canning, who died in 1827 after 119 days in office
In office for just six weeks, UK Prime Minister Liz Truss is fighting for her political survival, and likely hoping to avoid becoming the shortest serving leader in modern British history.
Many Conservatives say Truss must resign after she triggered a crash in the British pound, was forced to make multiple policy U-turns and sacked her closest political ally Kwasi Kwarteng as chancellor of exchequer.
She is also the least popular prime minister in the history of UK polling, with just 10 per cent of respondents holding a favourable opinion of her, according to a YouGov poll this week.
"Pretending we haven't made mistakes, carrying on as if everyone can't see that we have made them, and hoping that things will magically come right is not serious politics," Braverman said in her letter to Truss, which she posted on Twitter.
Truss then appointed Grant Shapps as home secretary, after having fired him as transport secretary when she succeeded scandal-hit Boris Johnson on September 6.
Both Shapps and Jeremy Hunt, who replaced Kwarteng as finance minister, were allies of Truss' party leadership rival Rishi Sunak.
"Her (Truss') fate is to be the Henry VI of modern politics," David Frost, former negotiator for the UK's exit from the European Union, now a Conservative peer in the House of Lords, wrote in the Daily Telegraph.
He was referring to the 15th century monarch when civil war broke out in 1455, leading to a long period of dynastic conflict now known as the Wars of the Roses.
Frost wrote that Truss was "a weak figurehead, unable to control the forces around her, occasionally humiliated, and disposed of when she has become inconvenient. Better to go now".
Keir Starmer, the leader of the opposition Labour Party, questioned how long Truss has left.
"A book is being written about the prime minister's time in office," Starmer quipped at prime minister's question time on Wednesday. "Apparently it's going to be out by Christmas. Is that the release date or the title?"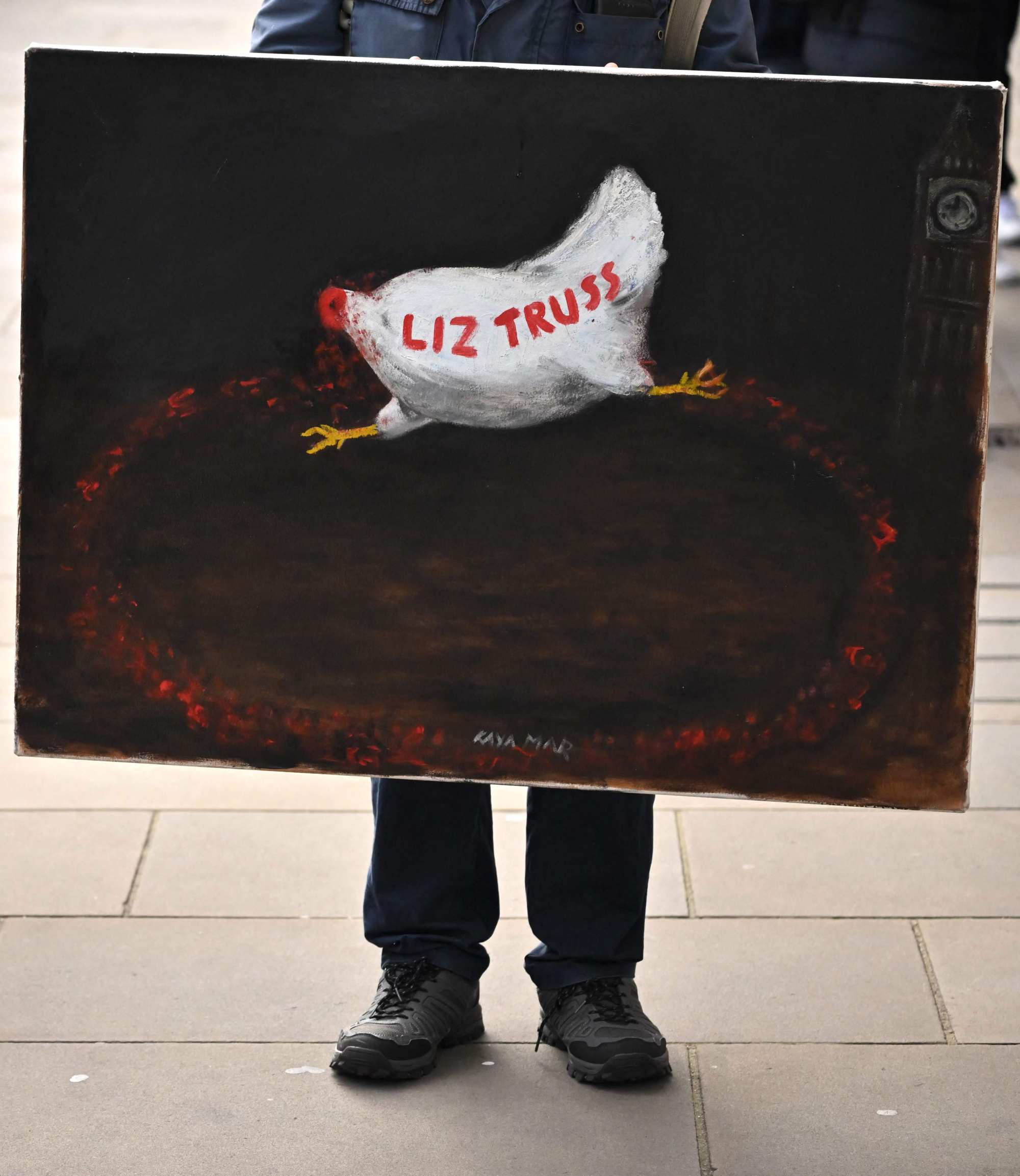 Truss insisted: "I am a fighter and not a quitter".
If Truss goes, she would be the fourth Conservative prime minister to fall since the country voted to leave the European Union in 2016.
Until now, the shortest-serving prime minister was the Tory George Canning, who held the job for just 119 days before dying of pneumonia in 1827.
Like Truss, his short tenure was characterised by a war within the party – his short tenure made possible only by the support of the opposition Whigs and independent MPs.
Next in line for the briefest term in 10 Downing Street was Canning's successor Frederick John Robinson, Viscount Goderich who was appointed by King George IV, and nicknamed "The Blubberer" for his propensity to burst into tears when under stress.
He lasted just 144 days before quitting because he couldn't solidify the Tory-Whig coalition at the time.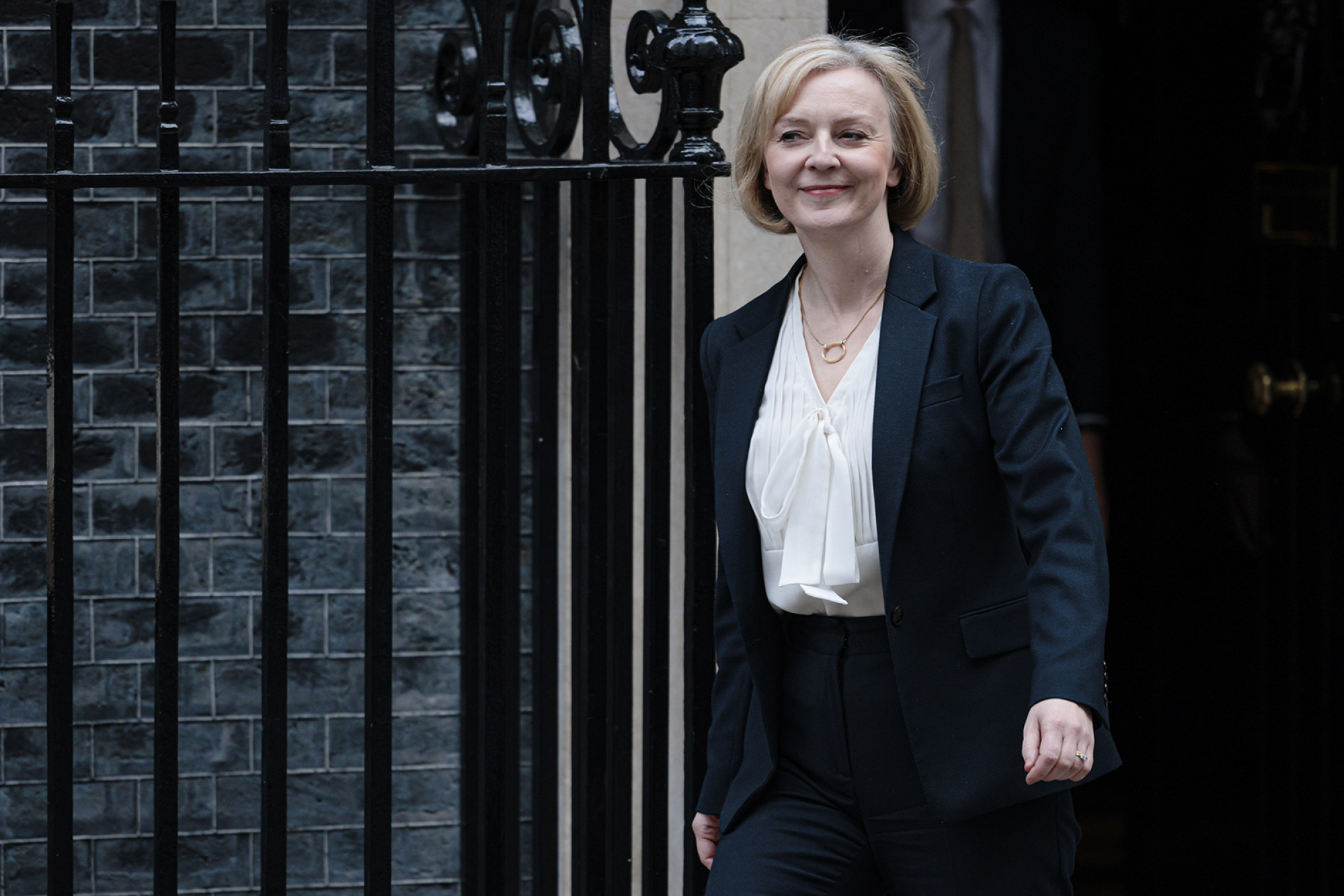 The shortest serving prime minister of the 20th century and the third heir to the brief premiership title was the Conservative Andrew Bonar Law, the only Canadian to have held the job.
He stepped down after 211 days in May 1923 after developing throat cancer. He died shortly after.
Sir Alec Douglas-Home, who became prime minister in October 1963, lasted just 366 days before being ousted in an election by Labour's pipe-smoking Harold Wilson. Douglas-Home's aristocratic background led to conflict with the then all-powerful trade unions.
Sir Anthony Eden lasted just one year and 279 days. He was brought down by the crisis over the Suez Canal. He stepped down claiming ill health, but it is widely thought the real reason was he had misled parliament by backing France and Israel when they invaded Egypt in the 1956 Arab-Israeli war.
The prime minister to claim the shortest premiership prize this century is Labour's Gordon Brown, who managed to stay in power for two years and 318 days.
Brown took over from Tony Blair on June 27, 2007. But the 2008 financial crisis dogged his tenure, which led to the election of David Cameron in 2010, and then an uninterrupted string of Conservative leaders: Theresa May, Johnson and now Truss.
How could Truss go? Anyone following British politics in recent years has got used to the role of the 1922 Committee, the body that has the power to force a Conservative leader out of office.
Both Johnson and May faced, and survived, confidence votes by the committee but they also both stood down shortly afterwards.
A prime minister is not supposed to face a challenge in their first year but the committee has shown itself willing to change the rules in the past.
Alternatively Truss could resign if she decides she has lost the support of her party. Johnson was ultimately forced out after his ministers quit en masse, but most of Truss' cabinet has remained loyal so far.
Additional reporting by Reuters and Bloomberg