Germany
Get more with myNEWS
A personalised news feed of stories that matter to you
Learn more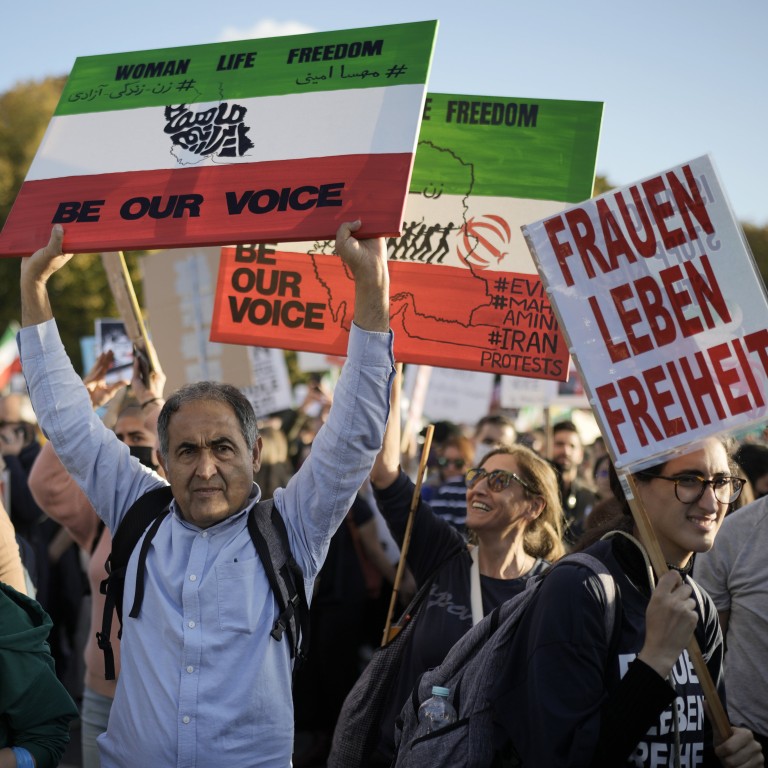 Tens of thousands march in Berlin to show solidarity with anti-government protesters in Iran
In Iran, a protest movement sparked by the death of Mahsa Amini in the custody of morality police has evolved into a challenge to the Islamic Republic
Berlin police estimated that 80,000 people had joined the German demonstration, organised by the Woman (asterisk) Life Freedom Collective
Some 80,000 people joined a Berlin rally on Saturday in solidarity with women-led protests in Iran sparked by the death in custody of Mahsa Amini, a police spokesman told Agence France-Presse.
"Today, thousands of people are showing their solidarity with courageous women and demonstrators in Iran," tweeted Germany's Green Party minister for family affairs, Lisa Paus. "We are by your side," she added.
Participants held up Iranian flags and signs criticising Iran's leaders, many with the tagline "Women, Life, Freedom" in both English and German.
The demonstration, organised by the Woman (asterisk) Life Freedom Collective, began at the Victory Column in Berlin's Tiergarten park and continued as a march through central Berlin.
Some demonstrators said they had come from elsewhere in Germany and other European countries to show their support.
"It is so important for us to be here, to be the voice of the people of Iran, who are killed on the streets," said Shakib Lolo, who is from Iran but lives in the Netherlands. "And this is not a protest any more, this is a revolution, in Iran. And the people of the world have to see it."
Other issues were the focus of demonstrations in Berlin as well, including one calling for social solidarity in the wake of a potential energy crisis and another advocating a speed limit on German highways.
In Tehran, more anti-government protests took place on Saturday at several universities. The nationwide movement in Iran first focused on the country's mandatory hijab following the September 16 death of 22-year-old Mahsa Amini while in the custody of the morality police.
Security forces have dispersed gatherings with live ammunition and tear gas, leaving more than 200 people dead, according to rights groups.
The protests are the biggest seen in the Islamic republic for years, harking back to 2019 rallies sparked by rocketing fuel price rises.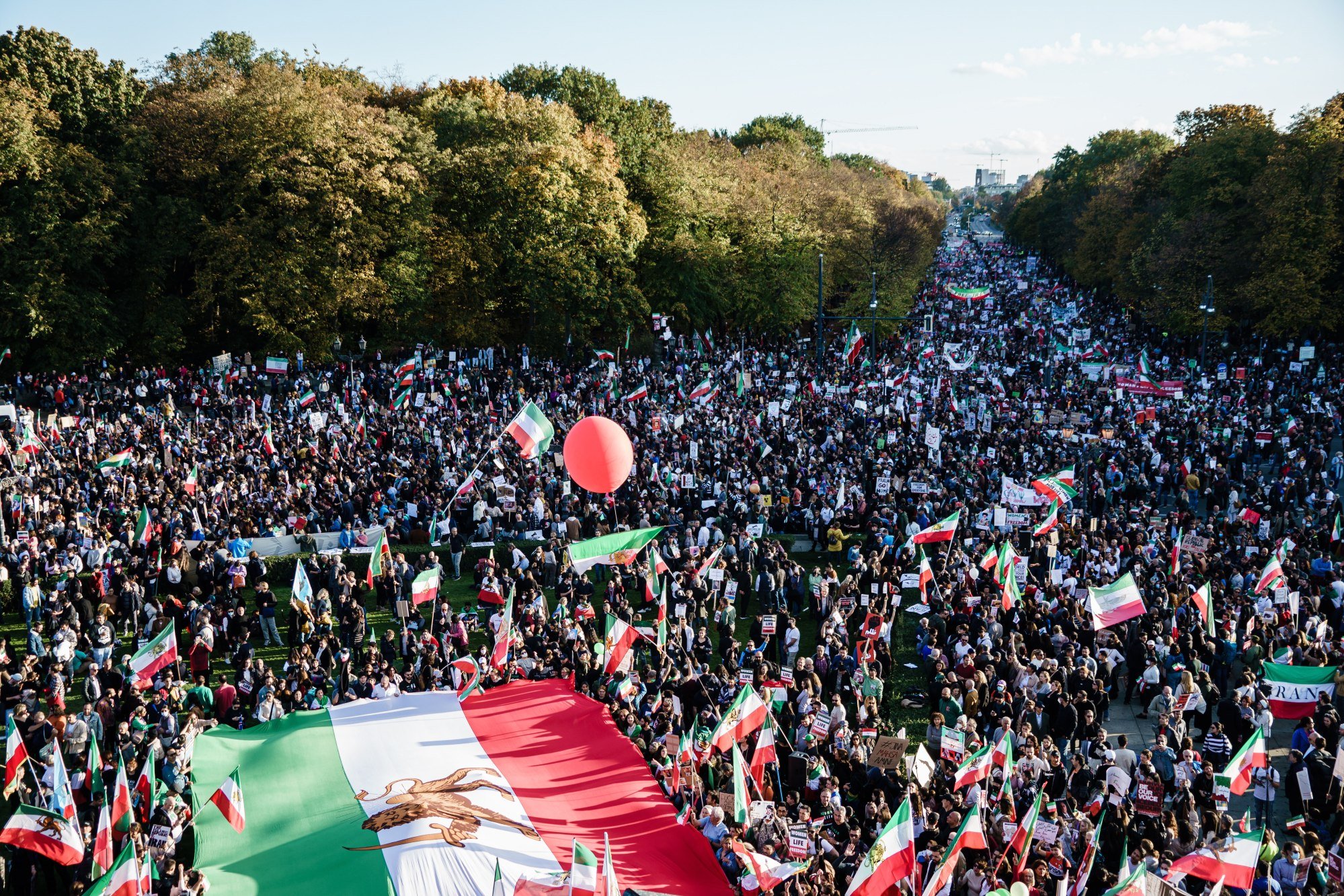 Young women have led the charge, removing their headscarves, chanting anti-government slogans and confronting the security forces.
Oslo-based Iran Human Rights group says at least 122 people - including some children - have died in the unrest.