Britain
Get more with myNEWS
A personalised news feed of stories that matter to you
Learn more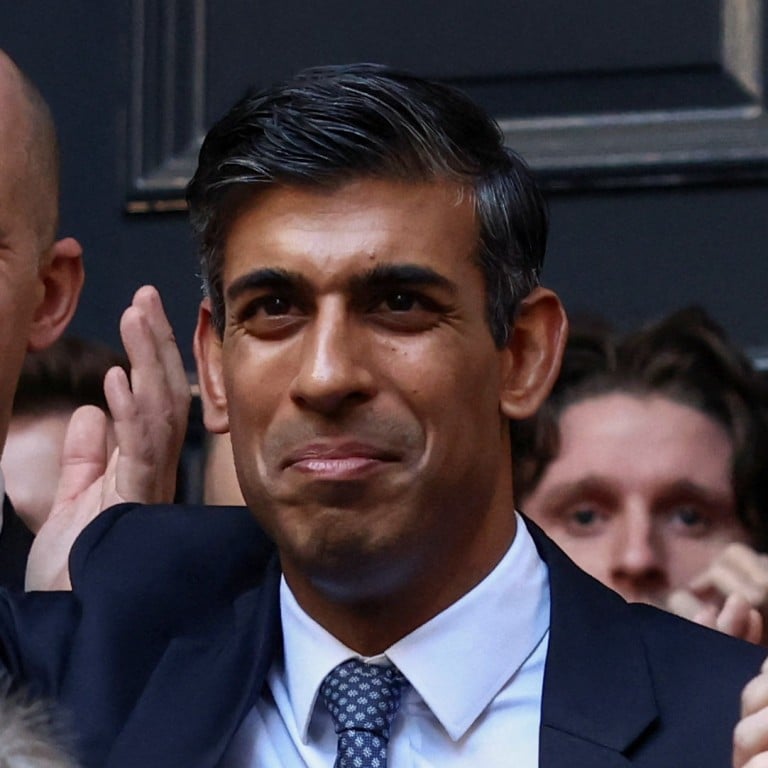 Rishi Sunak to be Britain's next prime minister, the third in a matter of months
His predecessor Liz Truss was forced to resign on Thursday after six weeks in office
Sunak lost a leadership contest earlier this summer to succeed Boris Johnson as prime minister
Rishi Sunak, Britain's former Chancellor of the Exchequer, has been chosen to succeed
Liz Truss
as the country's third prime minister in a matter of months, as the nation struggles with an economic crisis that was amplified by the policies of his predecessor.
Sunak was named as the new leader of the Conservative Party on Monday after former Prime Minister
Boris Johnson
dropped out of the leadership race on Sunday and Penny Mordaunt, the leader of the House of Commons and former international trade minister, ended her campaign moments before nominations for leadership candidates were set to be announced publicly.
"It is the greatest privilege of my life to be able to serve the party I love and give back to the country I owe so much to," Sunak said in a brief speech on Monday afternoon. "The United Kingdom is a great country, but there is no doubt we face a profound economic challenge. We now need stability and unity."
"I will now make it my upmost priority to bring our party and our country together because that is the only way we will overcome the challenges we face and build a better, more prosperous future for our children and our grandchildren," he said. "I will work day in, day out to deliver for the British people."
Sunak will officially become prime minister after he meets with King Charles, the head of state, and is asked to form a government. That is likely to happen on Tuesday.
His rise to 10 Downing Street follows a chaotic period in British politics that saw Truss, who defeated him in a leadership contest this summer,
forced to resign
after only six weeks in power.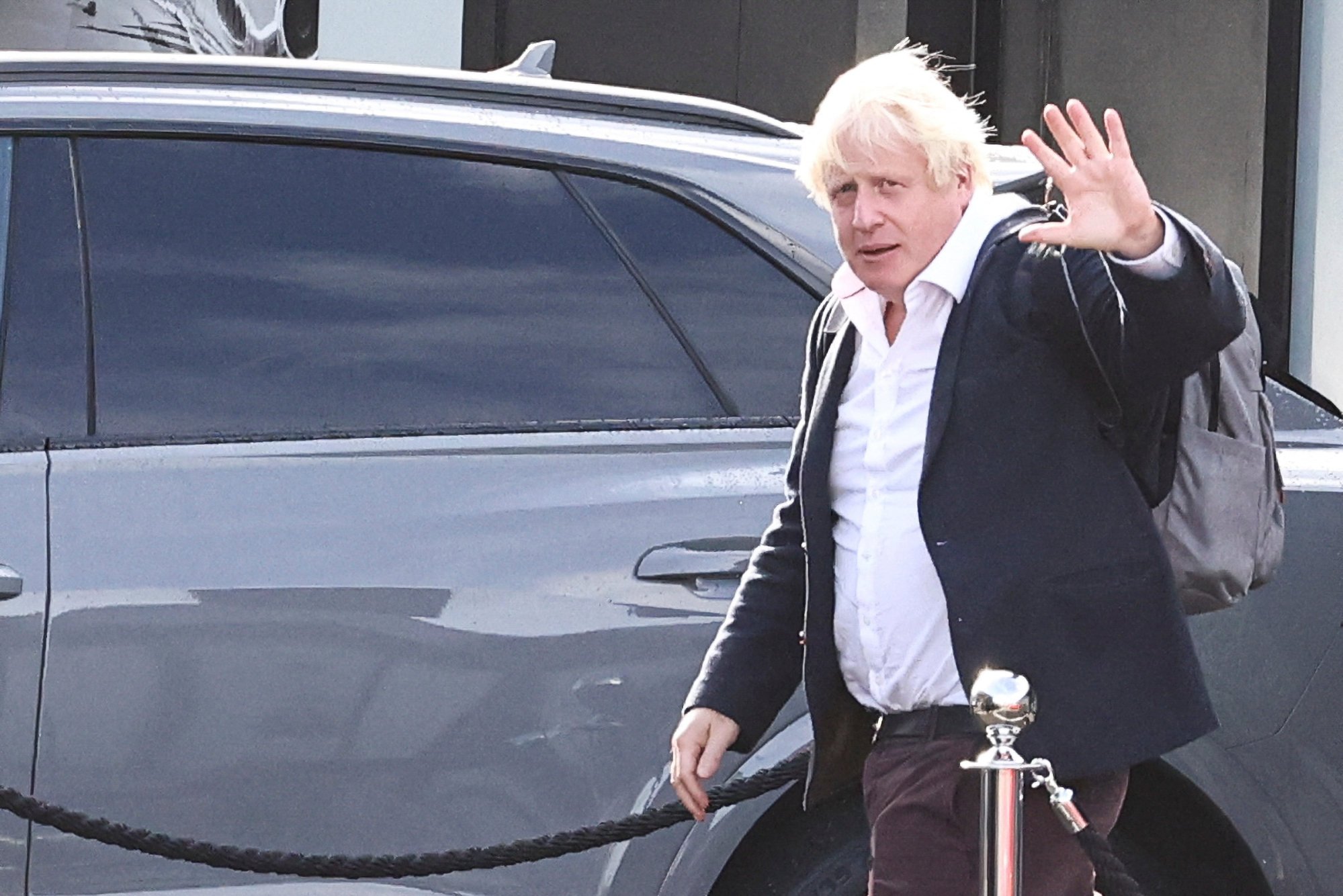 The pound briefly topped US$1.14 on Monday as it became apparent Sunak was likely the next prime minister.
Sunak will enter office just over four months after quitting as chancellor, a move that heaped pressure on Johnson to resign.
Johnson seemed unbeatable after the ruling Conservative Party took an 80-seat majority following the 2019 general elections, but he was forced to
reluctantly quit
as Tory leader in July following a series of bruising scandals.
Sunak will face several challenges as the new prime minister, uniting the Tories and navigating a generation-defining economic crisis that threatens to force millions of ordinary Britons into poverty.
Truss had sought to tackle the crisis, which is being driven by high inflation and sharp rises in energy prices, by spending £60 billion (US$68 billion) to help the British public navigate those surging costs, while pushing through £45 billion (US$51 billion) in tax cuts.
However, questions about how she would pay for the support package unnerved financial markets, sending the pound to its lowest level against the US dollar in 50 years in late September and pushing mortgage rates and government borrowing costs sharply higher.
As a result, the Bank of England stepped in and bought government bonds to stabilise financial markets that threatened to upend major British pension funds.
Truss was forced to roll back much of her tax-cutting plans last week, but ultimately lost the confidence of Conservatives following a chaotic night in Parliament last Wednesday that saw Tory MPs allegedly manhandling their colleagues during a vote and further amplified the apparent disarray in her government.
On Friday, credit rating agency Moody's Investors Service changed its outlook for Britain's domestic and foreign-currency long-term credit ratings to negative from stable.
"The evolution of policymaking, and the UK government's ability to engender confidence in its commitment to fiscal prudence, will be a material consideration for Moody's in resolving the negative outlook," the credit rating agency said.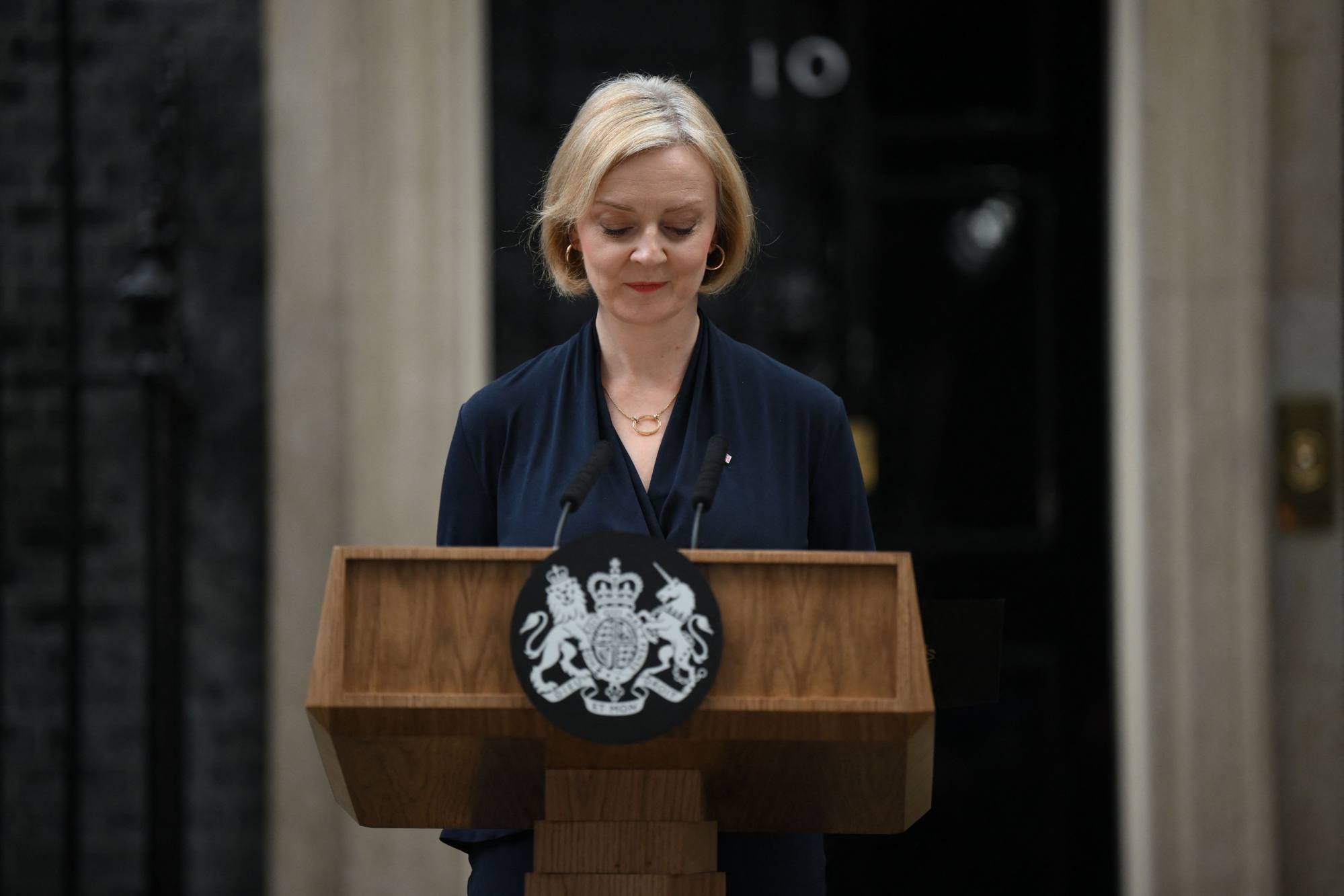 In its latest global economic outlook, the
International Monetary Fund
said this month that it expects Britain's economy to grow by 1 per cent this year and 0.2 per cent next year. The British economy grew by 6.6 per cent in 2021.
Inflation eclipsed 10.1 per cent in September, putting further pressure on consumers and small businesses.
Sunak, 42, is the first person of Indian descent to become Britain's prime minister. He was born in Southampton in 1980, where his father worked as a doctor and his mother ran a pharmacy.
He met his wife – the daughter of Indian billionaire Narayana Murthy – while studying for his master's of business administration degree at Stanford University. He worked at Goldman Sachs and two hedge funds before being elected to Parliament in 2015, and served as chancellor from 2020 until July of this year.
In addition to tackling an economic crisis, Sunak will face a challenging geopolitical landscape following Russia's invasion of Ukraine and a more fraught relationship with Beijing amid growing distrust of China in Britain.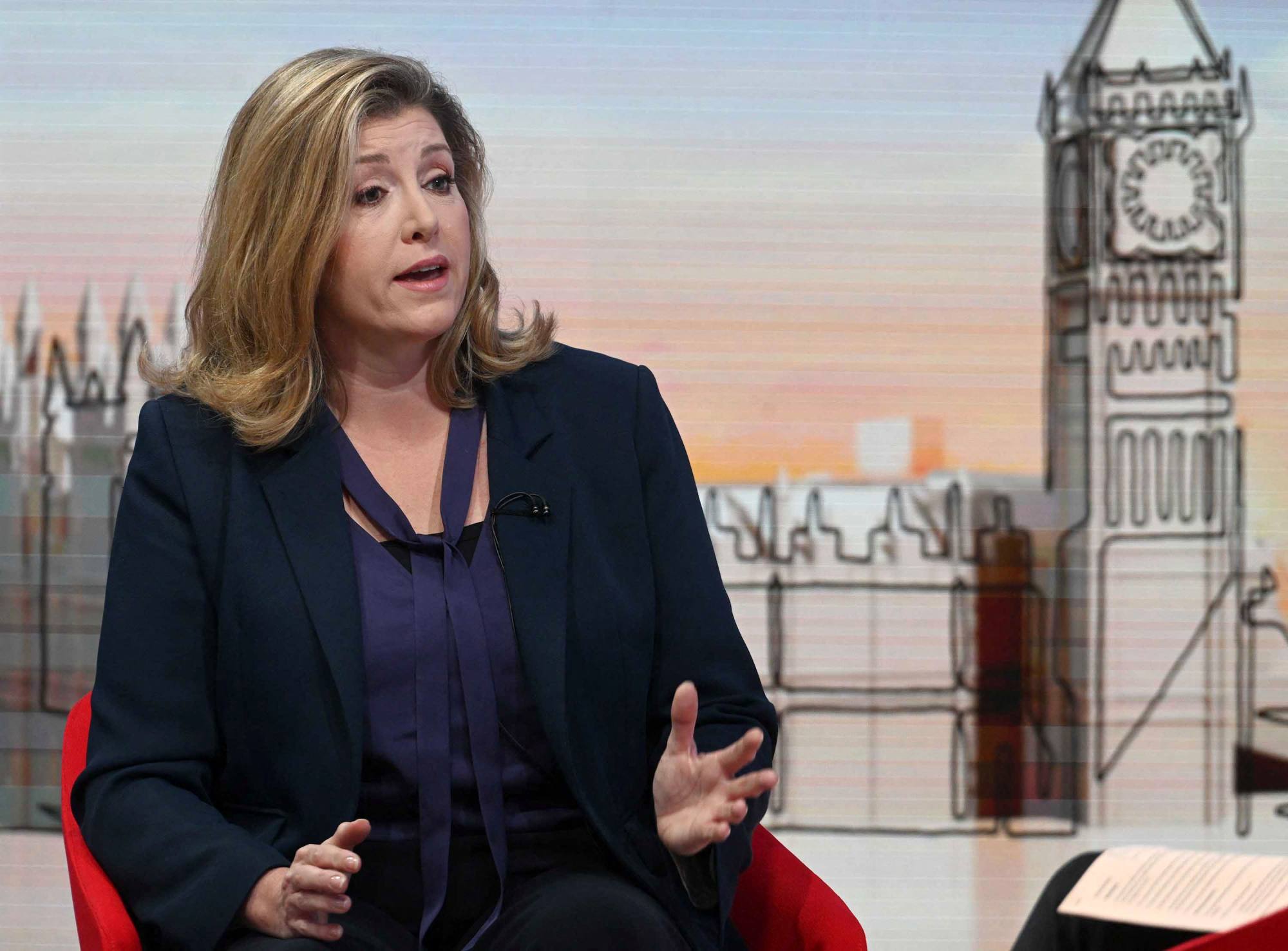 As a candidate, he threatened to ban all 30 Confucius Institutes in Britain. The language and cultural centres have been controversial, with critics accusing them of acting as a propaganda arm for Beijing and stifling on-campus speech about sensitive subjects, such as Taiwan or Xinjiang.
Sunak also will have to unify a Conservative Party that split into warring factions this summer with Johnson, who remains popular among Tory members, waiting in the wings.
Johnson claimed 102 MPs had been willing to support him, but the BBC's running tally was less than that on Sunday. He needed 100 to qualify for Monday's ballot.
Johnson, who continues to serve as an MP, is facing an inquiry by the House of Commons privileges committee about whether he misled Parliament by denying lockdown rules were broken at Downing Street during the coronavirus pandemic.
"I am afraid the best thing is that I do not allow my nomination to go forward and commit my support to whoever succeeds," Johnson said in a statement late on Sunday. "I believe I have much to offer but I am afraid that this is simply not the right time."
At the same time, calls are growing among opposition parties and some Tories for a general election. The next one is set for January 2025, but the disarray among Conservatives recently is piling pressure for an earlier election.
"People across Britain are worried about rising bills and the Tories are too fixated on their own chaotic circus to provide stable leadership," opposition Labour Party Leader Keir Starmer said in a
tweet
on Sunday. "My focus is fixing the economy. We need a general election, for a fresh start."