Britain
Get more with myNEWS
A personalised news feed of stories that matter to you
Learn more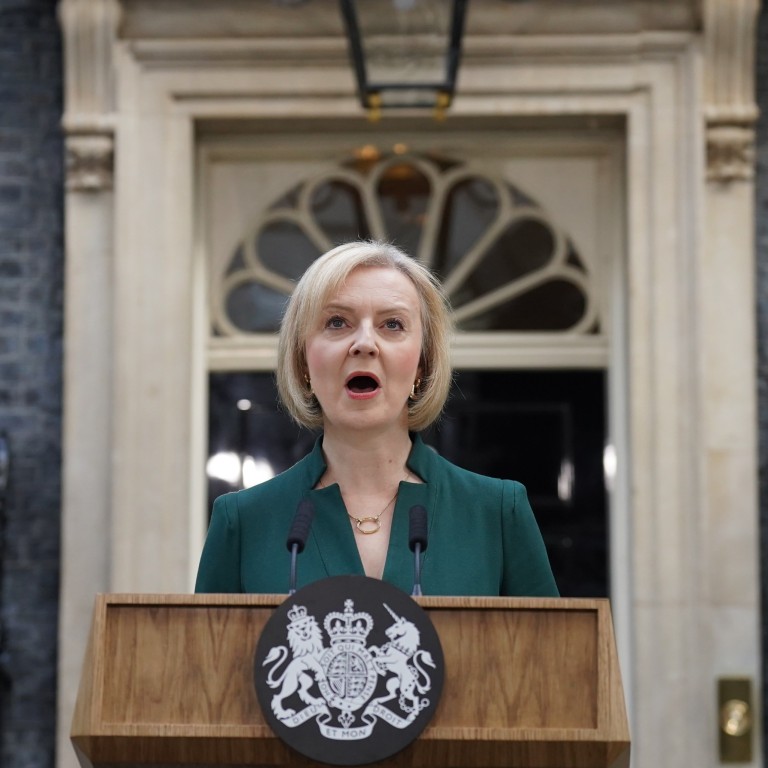 The short, shambolic leadership of UK's Liz Truss officially comes to an end
Liz Truss made her final speech as British prime minister before power is handed over to Rishi Sunak
She steps down after just 49 days in office - the shortest-serving prime minister in Britain's history
Outgoing British Prime Minister Liz Truss said the country faced "brighter days" as she made her final speech as leader outside her Downing Street office on Tuesday.
Truss, who steppped down after 49 days in office, wished her successor Rishi Sunak "every success" as she extolled some achievements of her short time in power.
"From my time as prime minister I'm more convinced than ever that we need to be bold and confront the challenges we face.
"We simply cannot afford to be a low-growth country where the Government takes up an increasing share of our national wealth and where there are huge divides between different parts of our country. We need to take advantage of our Brexit freedoms to do things differently."
Ending her speech, she said: "We continue to battle through a storm but I believe in Britain, I believe in the British people and I know that brighter days lie ahead".
The 47-year-old had replaced Boris Johnson, who resigned over the summer after mounting scandals.
But Truss herself was also forced to resign last Thursday after weeks of chaos that saw her approval ratings plummet to the lowest ever for a British prime minister. A massive tax cut enacted by Truss ravaged the UK's financial system and led to major intervention by its central bank.
She also sacked one of her finance ministers who had been implementing the policies she had campaigned on.
Economist magazine predicted her hold on power would be no longer than "the shelf life of a lettuce" after her disastrous mini-budget.
As it turned out, the lettuce lasted longer, her departure on last Thursday further hastened by a newspaper live-stream of a lettuce in a wig as her authority wilted.
Truss was the shortest serving prime minister in modern British history. Before Truss, the shortest reign could be claimed by Tory George Canning, who served 118 days as prime minister in 1827 before dying in office.