Nato
Get more with myNEWS
A personalised news feed of stories that matter to you
Learn more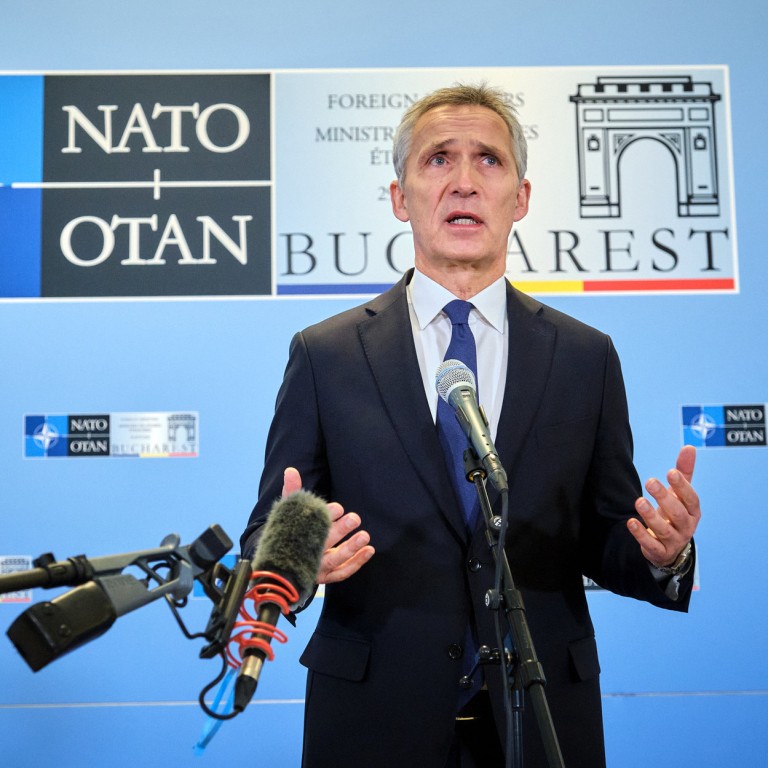 Nato's Stoltenberg expects 'timely' membership for Sweden, Finland in new year
He was not able to say when exactly this would happen but was 'absolutely confident that the ratification process will be finalised in a timely manner'
Stoltenberg also made clear that he did not expect Turkey to block the admission process for much longer
Nato
Secretary General Jens Stoltenberg expects
Sweden
and Finland to officially join Nato in the new year, he told dpa in an end-of-year interview.
Stoltenberg was not able to say when exactly this would happen. However, he said he was "absolutely confident that the ratification process will be finalised in a timely manner".
Stoltenberg thereby made clear that he did not expect
Turkey
to block the admission process for much longer.
The easternmost member of the defence alliance has so far refused to ratify the so-called accession protocols in order to clear the way for Finland and Sweden to join Nato.
The Turkish leadership justifies its stance with the two states' alleged support for "terrorist organisations" such as the banned Kurdish Workers' Party, PKK.
But there is also speculation that arms exports put on hold by Nato partners could play a role. For example, the
United States
excluded Turkey
from its F-35 fighter jet programme after the government in Ankara bought S-400 missile defence systems from
Russia
, despite considerable security concerns from Nato partners. Sweden and Finland
applied
for Nato membership in May as a result of Russia's
war on Ukraine
.
By the end of June, it looked as if the dispute over Sweden and Finland's alleged support for "terrorist organisations" had been settled.
However, Turkey now takes the view that agreements made at that time have not yet been fulfilled, especially by Sweden. Ankara is demanding the extradition of alleged terrorists, among other things.
Last week, Turkish Foreign Minister Mevlüt Cavusoglu said in a press conference with his Swedish counterpart Tobias Billström that they were "not even halfway there" in implementing the agreements.
He criticised, among other things, the fact that the Swedish Supreme Court had recently put a stop to the extradition of the journalist Bülent Kenes, who is wanted by Turkey.
Asked whether it would not be better to have the option of suspending the voting rights of countries like Turkey, Stoltenberg said there was no reason to speculate on what the approach would be if its founding treaty were negotiated today.
He noted that there were also differences of opinion between the allies on issues such as democracy and the rule of law, adding that Nato was an important forum for allies to raise concerns.