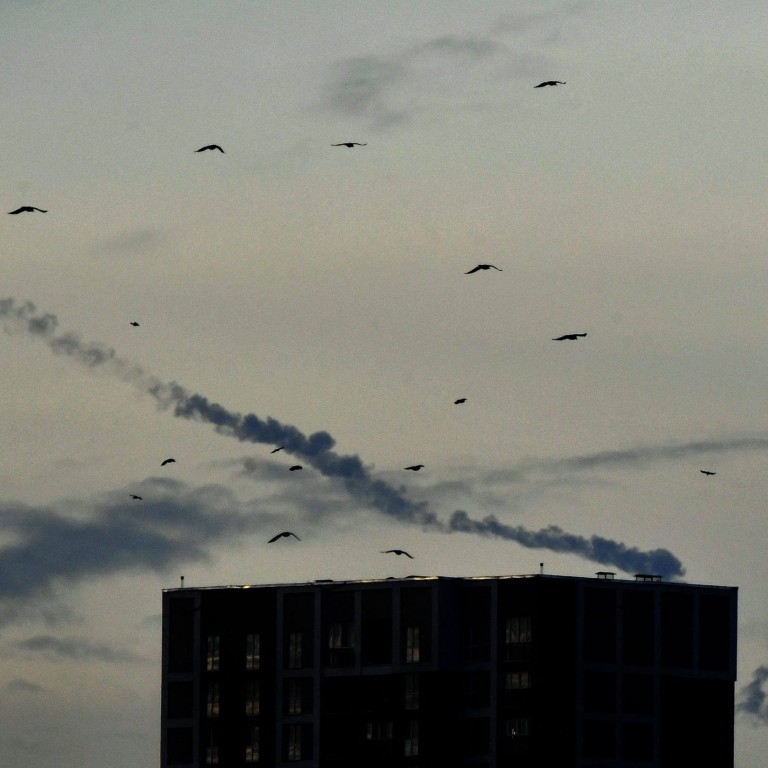 Ukraine's cities targeted in massive Russian missile attack, Belarus claims it was hit
Explosions were heard in Ukraine's capital Kyiv, and the cities of Lviv and Kharkiv in one of the most intense barrages yet
Belarus claimed a Ukrainian missile fell on its territory, raising fears of the conflict spilling over
Russia unleashed one of the most intense missile barrages of the war, targeting major Ukrainian cities including the capital Kyiv and Lviv in the west near Poland. It was the 10th such assault since the Kremlin began striking at critical infrastructure in September.
Ukraine reported the new wave of Russian missile strikes on Thursday morning as air-raid sirens blared across the country.
Out of 69 cruise missiles launched by Kremlin forces from strategic bombers and ships in the Black Sea, 54 were downed by air-defence systems, according to Valeriy Zaluzhnyi, Ukraine's army commander-in-chief.
Kyiv's military administration reported that all 16 missiles directed at the capital were destroyed and said that two people had been injured by debris.
The mayors of Lviv and Kharkiv also reported explosions in their cities and Ukrainian Railways said numerous train lines were delayed as a result of power outages.
Kyiv Mayor Vitali Klitschko wrote on Telegram that the capital could experience power cuts and urged residents to charge their devices and stock up on reserves of water.
Power cuts were also announced in the Odesa and Dnipropetrovsk regions, aimed at minimising potential damage to the energy infrastructure.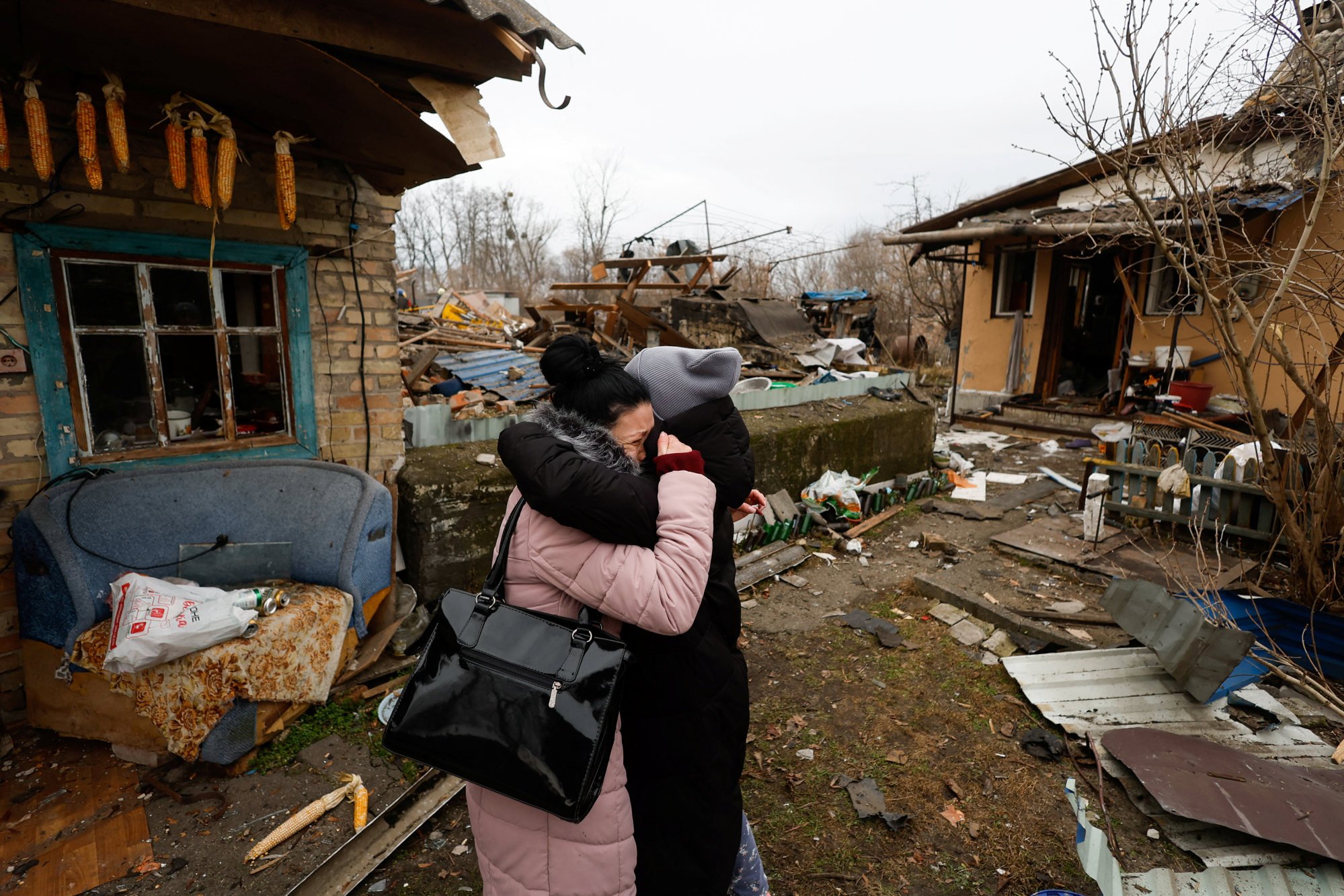 The missiles struck even the Western region of Ivano-Frankivsk at the foothills of the picturesque Carpathian Mountains located nearly a thousand kilometres from Russia.
"The enemy keeps resorting to its missile terror against the peaceful citizens of Ukraine," said Ukraine's commander-in-chief General Valeriy Zaluzhny, adding that Russia had unleashed a wave of air and sea-based cruise missiles.
The blasts across the vast country were also said to have reached Belarus, which claimed a Ukrainian missile fell on its territory, raising fears of the conflict spilling over.
Belarusian President Alexander Lukashenko "was immediately informed", state news agency Belta reported. It said an S-300 rocket from Ukrainian territory landed between 10am and 11am local time, but gave no location. Russia apparently sent investigators to establish the cause of the incident.
Presidential aide Mykhaylo Podolyak said earlier that more than 120 missiles had been fired.
The attacks came 10 months into Moscow's invasion of Ukraine. In recent weeks Russian strikes have been battering the country's energy grid, leaving millions without power.
The US embassy in Kyiv said on Twitter that Moscow was ramping up its campaign of attacks, "cruelly wielding cold and dark" against Ukraine.
"Russia does not want peace with Ukraine. Russia wants the subjugation of Ukraine," added British ambassador Melinda Simmons.
The US and other allies also pledged to provide energy-related equipment to help Ukraine withstand the attacks on its infrastructure.
Also on Thursday air defences were activated near Engels, a base for Russia's strategic aircraft, located hundreds of kilometres from Ukraine's border, regional authorities said.
Engels, located in the central region of Saratov, is a base for Russia's aircraft that Kyiv says have been used to strike Ukraine.
This month the Engels base has already been targeted twice in deadly attacks that Moscow blames on Ukraine.
"The air defence system has been activated in the Engels district," governor Roman Busargin said on social media.
He added that an "unidentified object" had been destroyed and there was no threat to the safety of residents. He did not provide further details.
Russia said on Monday it downed a drone over the Engels airfield and that three people were killed by falling debris.