Germany
Get more with myNEWS
A personalised news feed of stories that matter to you
Learn more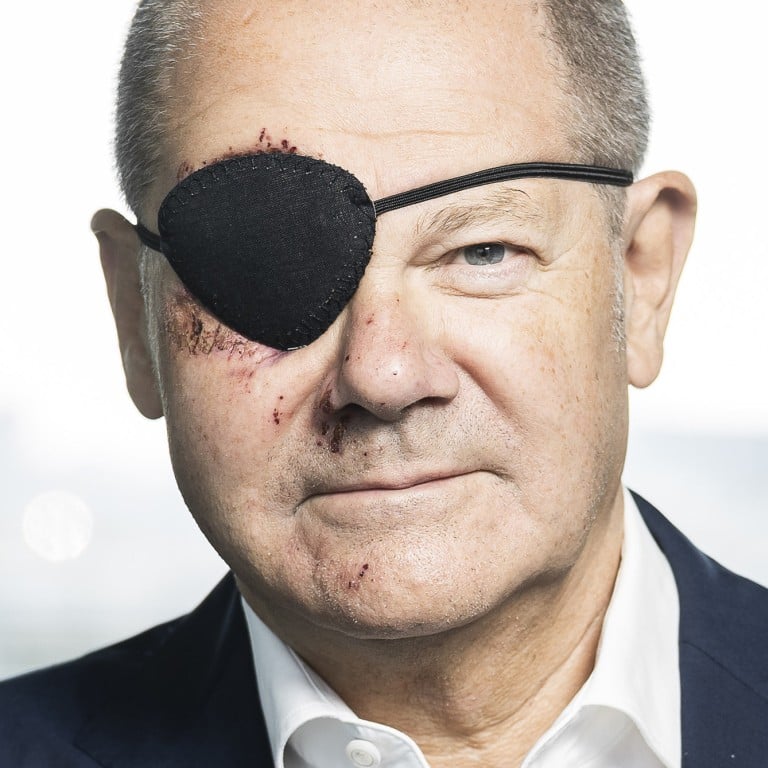 German Chancellor Olaf Scholz tweets picture of himself with black eye patch after jogging accident
Scholz suffered minor injuries after falling while out running on Sunday, forcing him to cancel some appointments that day
The chancellor wrote on Monday in the caption of the photo that he was 'excited to see the memes'
German Chancellor
Olaf Scholz
on Monday posted a photo of himself wearing an eyepatch after injuring his face while jogging – triggering a flood of pirate jokes online.
Scholz suffered minor injuries after falling while out running on Sunday, forcing him to cancel some appointments that day.
The chancellor posted a picture on X, formerly known as
Twitter
, showing him wearing a large black patch over his right eye, with red scrape marks visible around the edge.
"Thanks for the well wishes, it looks worse than it is!" he wrote under the picture on his official account.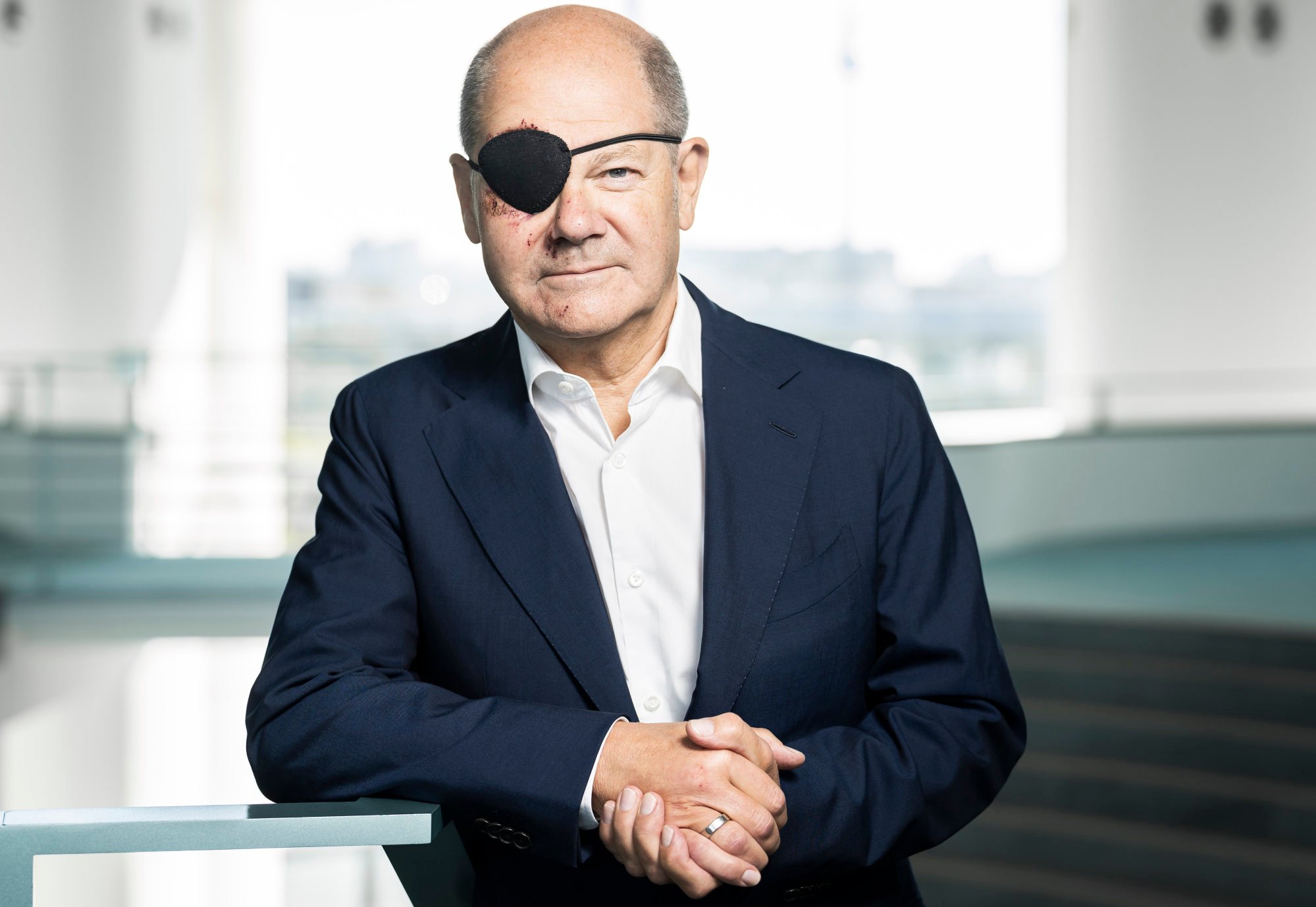 "Excited to see the memes," he added.
And there were memes aplenty, many comparing him to a buccaneer.
Some showed an eyepatch-wearing cartoon pirate brandishing a cutlass, while others showed a pirate at a ship's wheel.
There were also many messages wishing him a speedy recovery.
Scholz, whose face is also visibly scratched in the photo, will have to wear the eye patch for the next few days and weeks, government spokesperson Steffen Hebestreit told a news conference on Monday.
Despite the injury, Scholz – who has been a regular runner for several years – was in good form, Hebestreit said.
"He was in quite a good mood this morning, but still looks a bit battered," Hebestreit said adding that the photo was published "so that everyone can get used to how he will look in the next week or two."
Scholz planned to attend his scheduled appointments including a tour of the IAA car show in Munich on Tuesday and a speech in parliament on Wednesday.
"He's doing well under the circumstances," Hebestreit said.
Local media reported that Scholz fell while running in his hometown of Potsdam which is located 28 kilometres (17 miles) southwest of the German capital.
Scholz has led
Germany
since December 2021. He previously served as the country's finance and labour minister, and as mayor of Hamburg.
In a profile on his party's website, Scholz says that he hated sports when he was at school but acquired a taste for it from his wife, Britta Ernst. "Today I jog as often as I can," he says.
Scholz says he tries to find time for jogging, rowing or walking two or three times a week and also enjoys cycling.
Reporting by Agence France-Press, Associated Press, Reuters