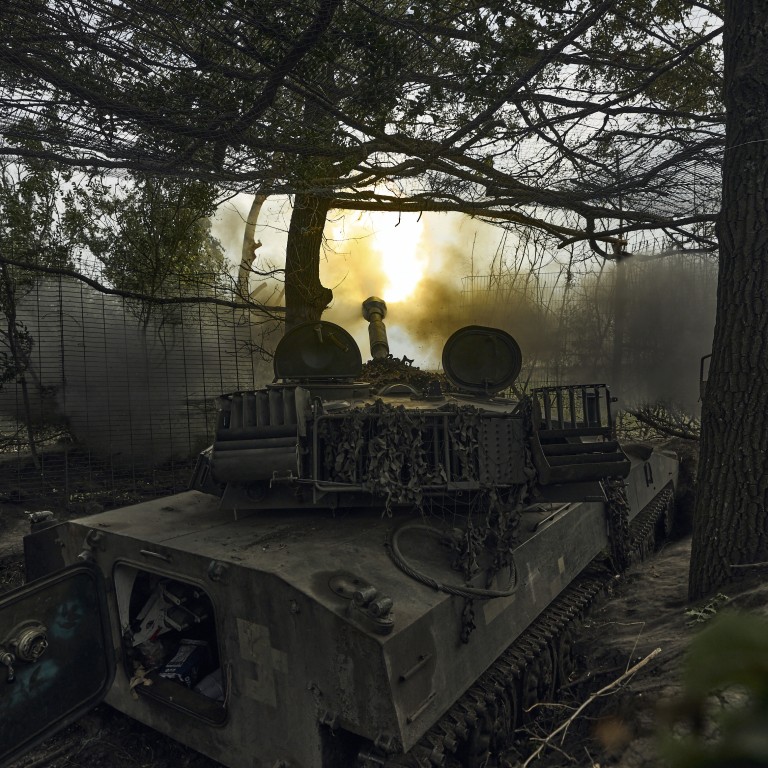 Ukraine war: Russia denounces US plan to arm Kyiv with depleted uranium tank rounds
US follows Britain's lead in sending controversial tank rounds to help Kyiv push through Russian lines
It was part of more than US$1 billion in US military and humanitarian aid announced on Wednesday
Russia denounced as an "indicator of inhumanity" and "criminal" a US plan to provide Ukraine with depleted uranium tank ammunition.
The Pentagon on Wednesday announced a new security assistance package worth up to US$175 million for Ukraine, including depleted uranium ammunition for M1 Abrams tanks the US plans to deliver to Ukraine in the fall.
It is the first time the US is sending the controversial armour-piercing munitions to Kyiv.
On Wednesday, the Pentagon said the military aid would also include anti-armour systems, tactical air navigation systems and additional ammunition for High Mobility Artillery Rocket Systems (HIMARS).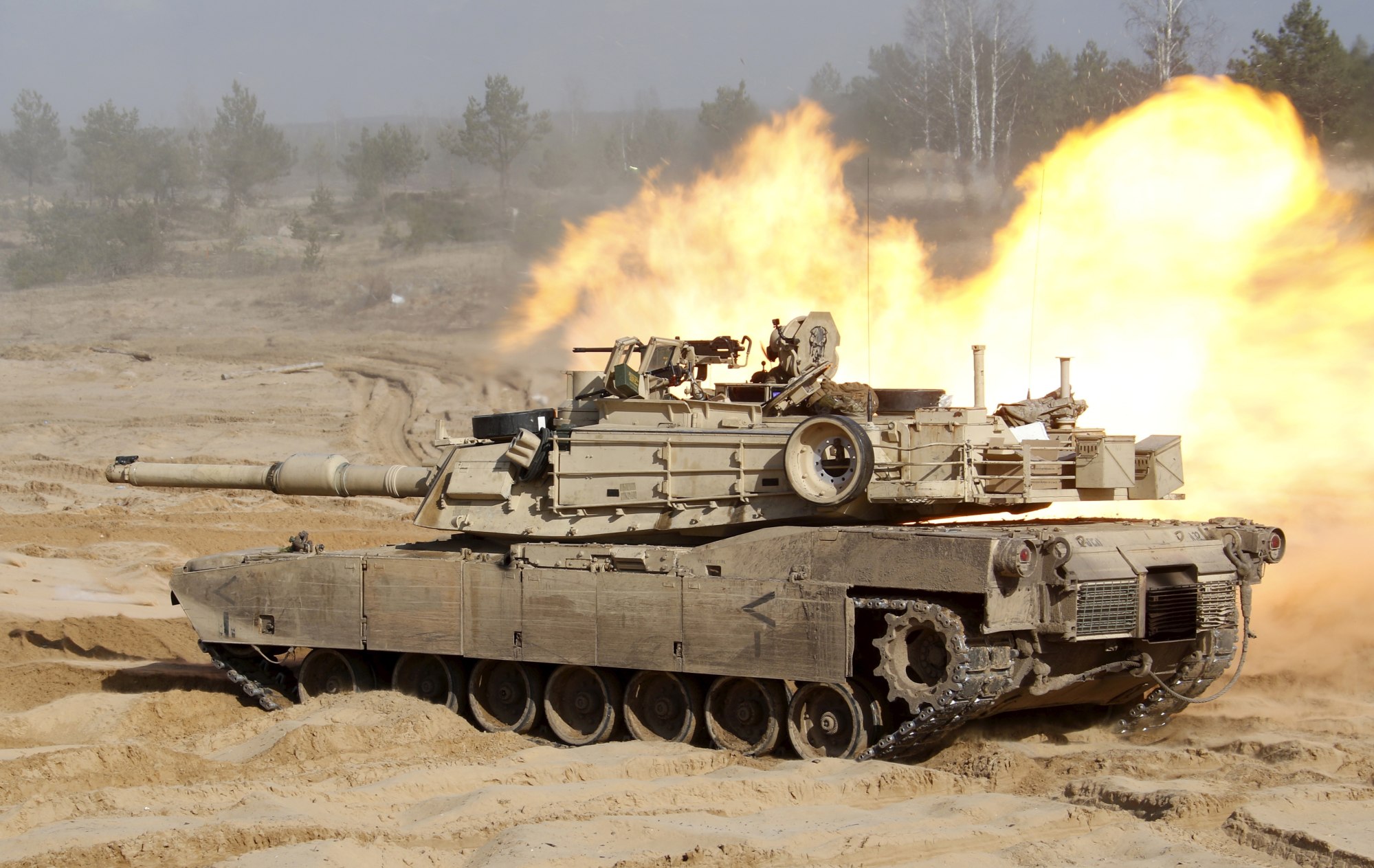 The announcement coincided with top US diplomat Antony Blinken's visit to Kyiv in a gesture of support as a Ukraine counteroffensive against occupying Russian troops grinds into its fourth month with only small gains.
The US$175 million was part of a total of more than US$1 billion in assistance that Blinken announced in the Ukrainian capital.
It also included over US$665 million in new military and civilian security assistance and millions of dollars in support for Ukraine's air defences and other areas.
Although Britain
sent depleted uranium munitions
to Ukraine earlier this year, this would be the first US shipment of the ammunition and will likely stir controversy.
The Russian embassy in Washington denounced the decision as "an indicator of inhumanity", adding that "the United States is deluding itself by refusing to accept the failure of the Ukrainian military's so-called counteroffensive".
Russian Deputy Foreign Minister Sergei Ryabkov called the supply of such weapons "a criminal act".
"This is not just an escalatory step, but it is a reflection of Washington's outrageous disregard for the environmental consequences of using this kind of ammunition in a combat zone. This is, in fact, a criminal act, I cannot give any other assessment," Tass quoted Ryabkov as saying.
The Kremlin dismissed Blinken's visit, arguing US aid would not "influence the course of the special military operation" – Moscow's term for its offensive.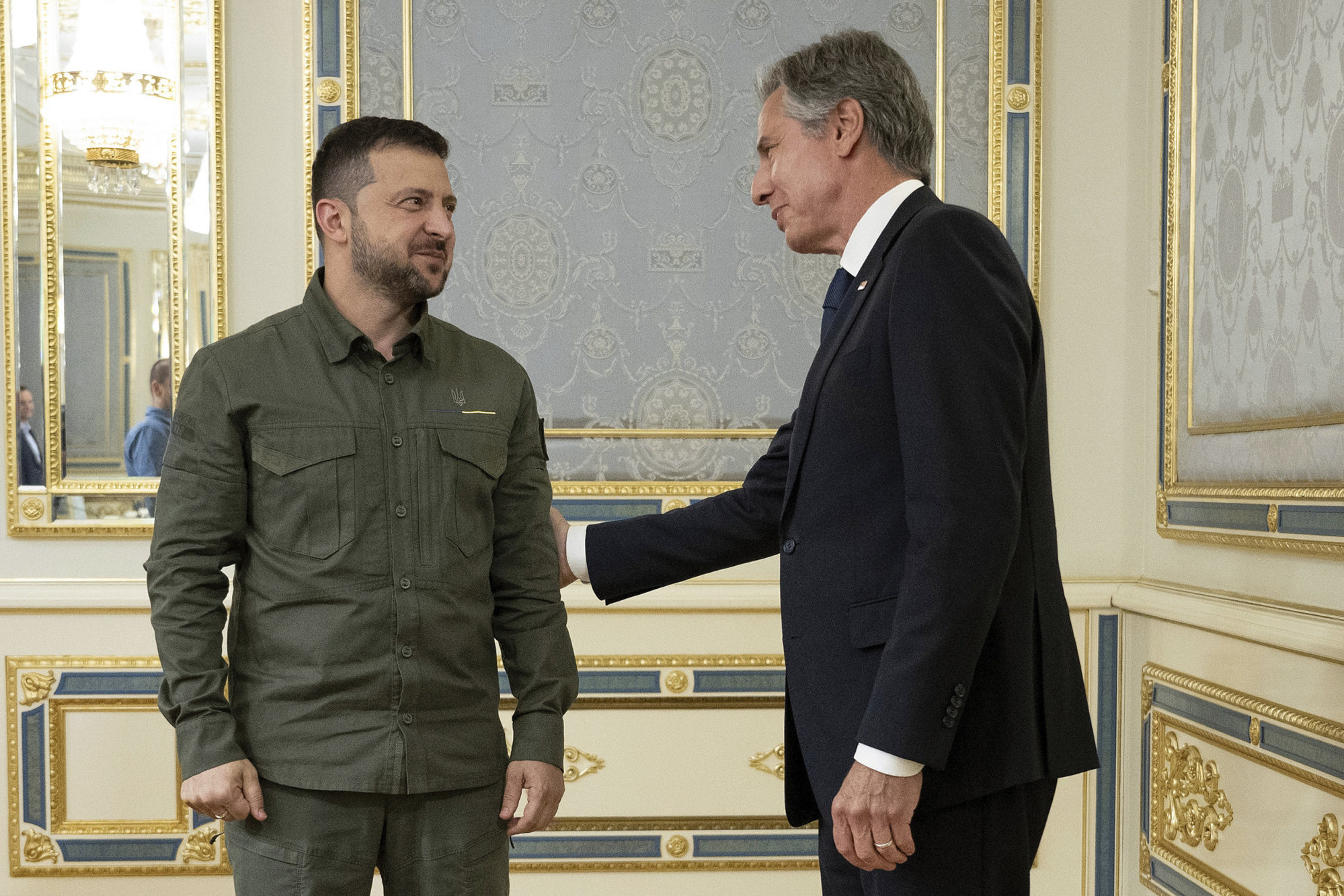 During a meeting with Ukraine's President Volodymyr Zelensky, Blinken reiterated Washington's support for Kyiv in its fight to liberate territory in the south and east.
"We are determined in the United States to continue to walk side by side with you. And President Biden asked me to come to reaffirm strongly our support," he told Zelensky.
"We see the important progress that's being made now in the counteroffensive and that's very, very encouraging," he added.
The US aid package would further "build momentum" for the counteroffensive, Blinken said at a later press conference.
Depleted uranium is a by-product of the process to create the rarer, enriched uranium used in nuclear fuel and weapons.
Although far less powerful than enriched uranium and incapable of generating a nuclear reaction, depleted uranium is extremely dense – more dense than lead – a quality that makes it highly attractive as a projectile.
When fired, a depleted uranium munition becomes "essentially an exotic metal dart fired at an extraordinarily high speed," RAND senior defence analyst Scott Boston said.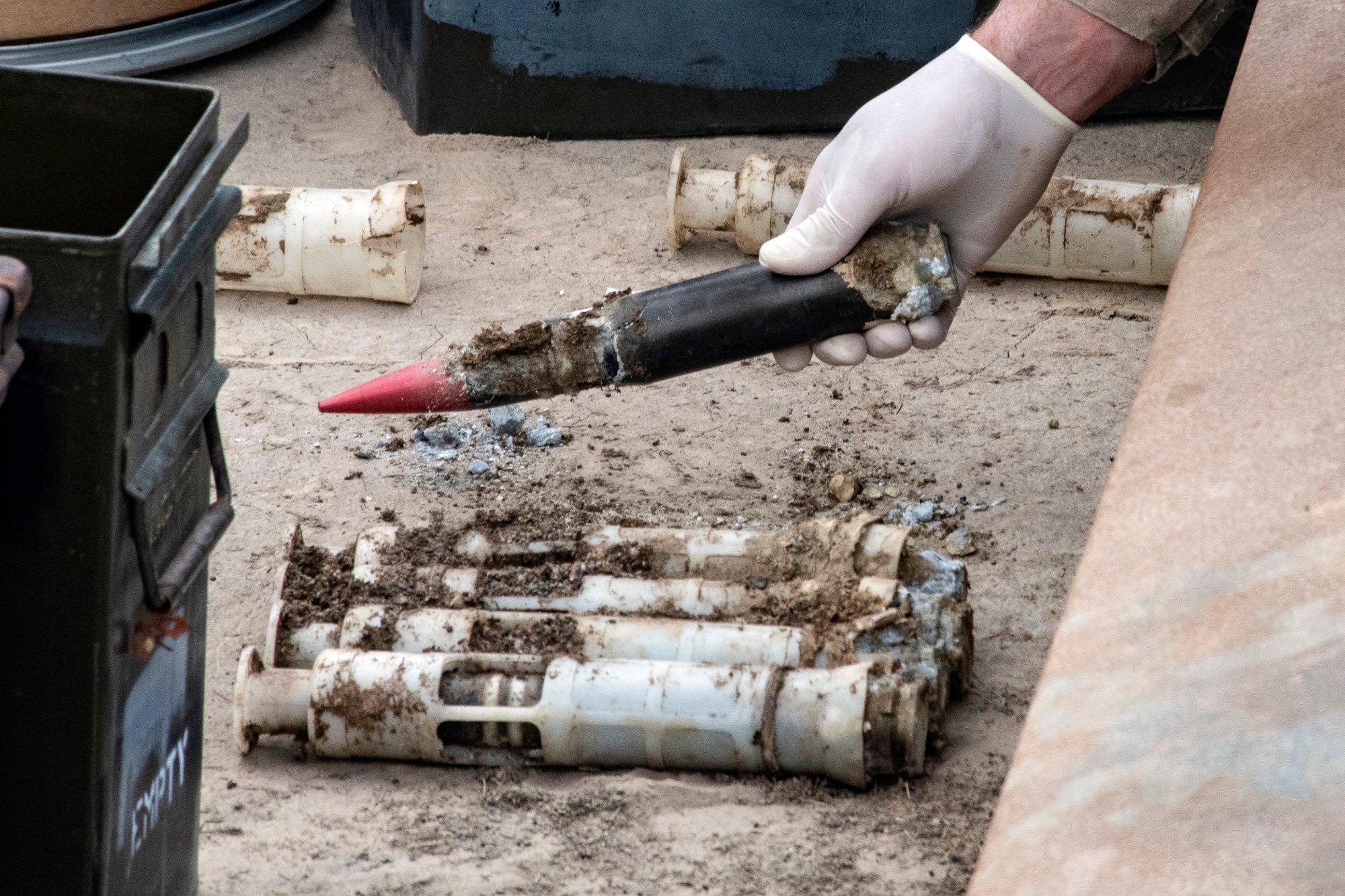 They were used by US tanks in the 1991 Gulf War against Iraq's T-72 tanks and again in the invasion of Iraq in 2003, as well as in Serbia and in Kosovo.
They are also fired by the US Air Force's A-10 close air support attack plane, known as the tank killer.
But the munitions are controversial due to their association with health problems such as cancer and birth defects in areas where they were used in past conflicts, though they have not been definitively proven to have caused such issues.
When Britain announced in March it was sending Ukraine the depleted uranium rounds, Russia falsely claimed they have nuclear components and warned that their use would open the door to further escalation.
In the past, Russian President Vladimir Putin has suggested the war could escalate to nuclear weapons use.
Russian Foreign Ministry spokeswoman Maria Zakharova recently claimed that the use of the munitions in Ukraine has already led to radioactive contamination.
Reuters, Agence France-Presse and Associated Press