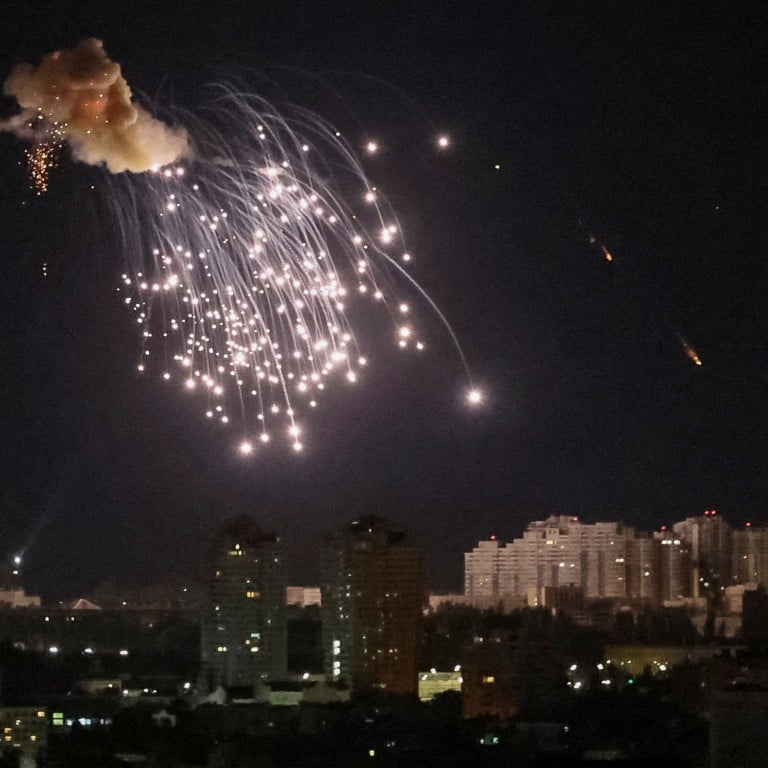 Ukraine war: Russia sends 32 'kamikaze drones' with 25 of them shot down, holds 'fake' polls, Kyiv says
The drone attacks come as Ukraine urges more Western support to repel the Russian invasion
Russian forces in Ukraine have also organised local elections in four regions that Kyiv has denounced as 'fake'
Russia
attacked
Ukraine
with 32 drones overnight into Sunday, Kyiv military chiefs said, most of them aimed around the capital.
Air defences shot down 25 of them, they added, without accounting for the other seven.
The aerial assault comes at a time when national leaders are ramping up calls for extra Western support to repel
the Russian invasion
.
The military's general staff said "the occupiers attacked Ukraine with 32 kamikaze drones … of which 25 were destroyed by Ukrainian air defence forces".
"The Russian occupiers directed most of the attack UAVs to the Kyiv region," they said.
"Drones entered the capital in groups and from different directions," Sergiy Popko, head of the Kyiv City Military Administration, wrote on Telegram.
Debris fell in several districts, damaging a flat in a multistorey building, as well as road surfaces and power queues, he added, saying one person was injured.
Russia systematically targeted Ukrainian cities early in the invasion launched last year, but massive strikes have become less frequent as Moscow's stockpiles dwindle and Ukraine bolsters its air defences.
Last month, Kyiv destroyed more than 20 drones and missiles in what it called the "most powerful strike" on the capital since spring.
Speeches by several senior Ukrainian officials released Saturday drew a picture of a country at war held back by allies who had failed to grasp the scale and urgency of the crisis.
Newly appointed Defence Minister Rustem Umerov called for more military equipment.
"We are grateful for all the support provided … We need more heavy weapons," Umerov said in his speech.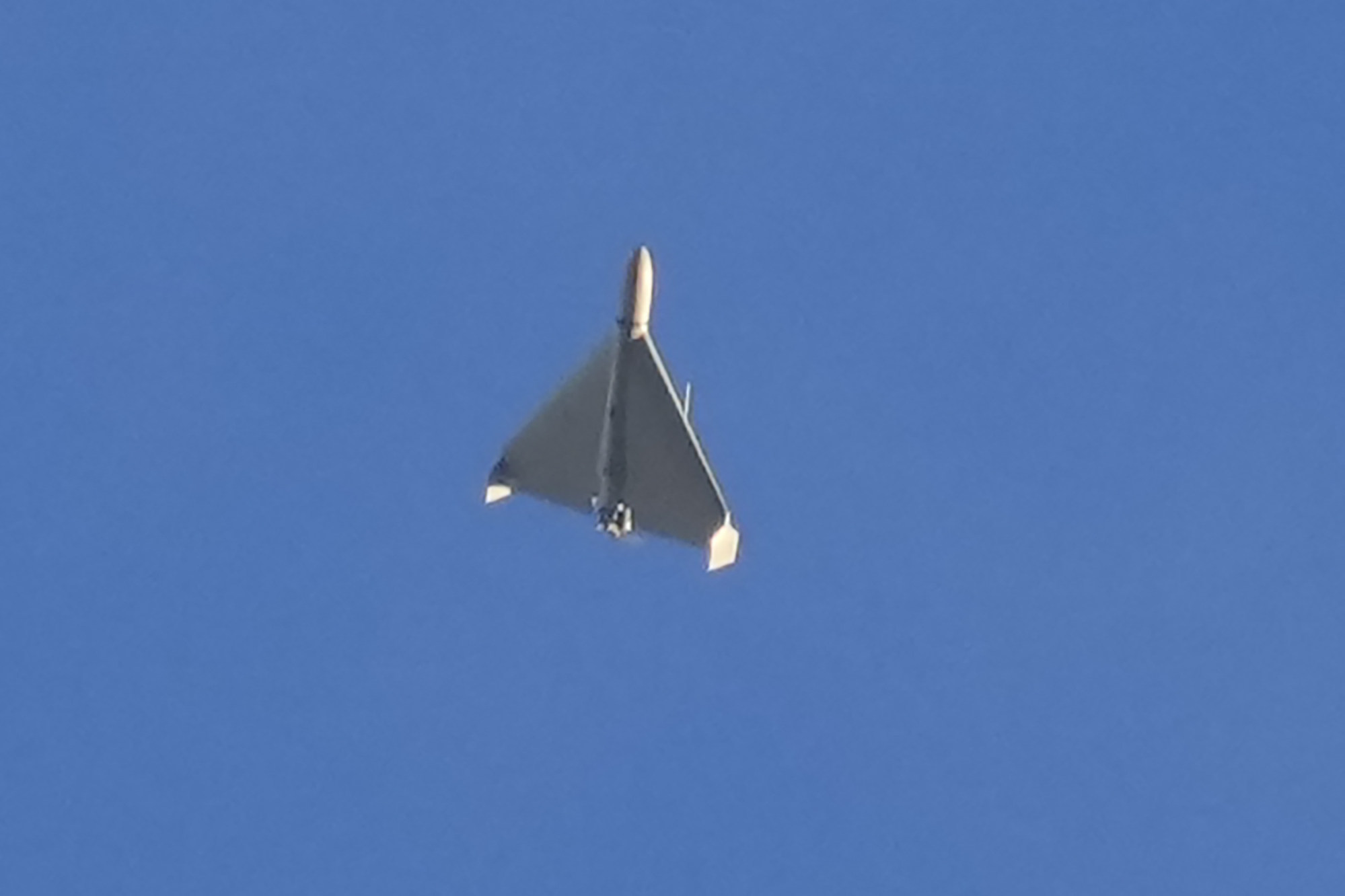 "We need them today. We need them now," Umerov added.
President Volodymyr Zelensky said the slow delivery of Western weapons was hampering the counteroffensive against Russian positions in the east and south of the country.
Deputy Intelligence Chief Vadym Skibitsky estimated Saturday that Russia has more than 420,000 soldiers in the east and south of Ukraine, including Crimea.
Skibitsky also said Russia had for a month been actively launching attacks from Crimea, which it annexed in 2014.
"Drones deployed in Crimea are used against our ports of Izmail and Reni" used as alternative export hubs, particularly since the expiry of the deal allowing grain exports on
the Black Sea
.
Russia's defence ministry said its forces downed eight Ukraine-launched drones over the Black Sea near Crimea and destroyed three speedboats in the sea's waters early on Sunday.
The US-made military speedboats carrying Ukrainian military personnel were destroyed northeast of Snake Island, the ministry said in a statement on the Telegram messaging app.
The ministry did not say whether there was any damage or injuries from either incident.
Tiny Snake Island, an outpost in the northwest of the Black Sea, has seen an escalation in tensions since Russia last month pulled out of the grain shipping deal.
Ukraine launched a counteroffensive in the east and south of the country in June but has come up against fierce resistance from entrenched Russian forces.
Intelligence chief Kyrylo Budanov said Ukrainian strikes on Russian territory were mainly aimed at military targets.
"All [the targets] are enterprises of the military-industrial complex," said Budanov. "This is the difference that distinguishes us from Russians."
Attacks on Russian territory, which were rare at the beginning of the offensive, have intensified in recent months, with Kyiv increasingly claiming responsibility for them.
Russian authorities have reported civilian casualties from some Ukrainian attacks.
Ukrainian leaders also deplored the lack of progress on setting up an international tribunal to try Russia's leaders, and on the transfer of frozen Russian assets.
"Unfortunately, we are in a kind of deadlock on both," Foreign Minister Dmytro Kuleba said.
He said the G7 group favoured a hybrid tribunal based on Ukrainian legislation.
But this would not allow for the immunity of Russian President Vladimir Putin, Prime Minister Mikhail Mishustin or Foreign Minister Sergey Lavrov to be stripped – an unacceptable option for Kyiv.
Ukrainian officials are arguing for an international court resembling the post-World War II Nuremberg tribunal.
There has been insufficient progress too, on the transfer of frozen Russian assets to Ukraine for use in the country's reconstruction, Kuleba added.
"After a year and a half, I'm still hearing from Europe and America: we are working on it," said Kuleba, who addressed a conference in Kyiv Friday, but whose comments were only released on Saturday.
"There is a lack of will to come to a conclusion. So we have to change that."
Since Moscow's invasion in February 2022, Western sanctions have led to the freezing of some €300 billion (US$320 billion) of Central Bank of Russia foreign exchange reserves around the world.
Meanwhile, Russia's forces in Ukraine have organised several days of local elections with voting ending on Sunday in four regions – Donetsk, Luhansk, Zaporizhzhia and Kherson – that Moscow claims to have annexed. The elections have been denounced as "fake" by Kyiv and the West.
Hastily arranged mobile booths have been placed despite a gruelling Ukrainian counteroffensive and amid widespread reports that locals have been forced to take up Russian passports.
The Ukrainian SBU security service warned it has a list of "collaborators" helping organise the voting, promising punishment.
But Kremlin-installed officials pressed on with the vote, seeking long-term office in areas Kyiv has vowed to recapture.
Additional reporting by Reuters