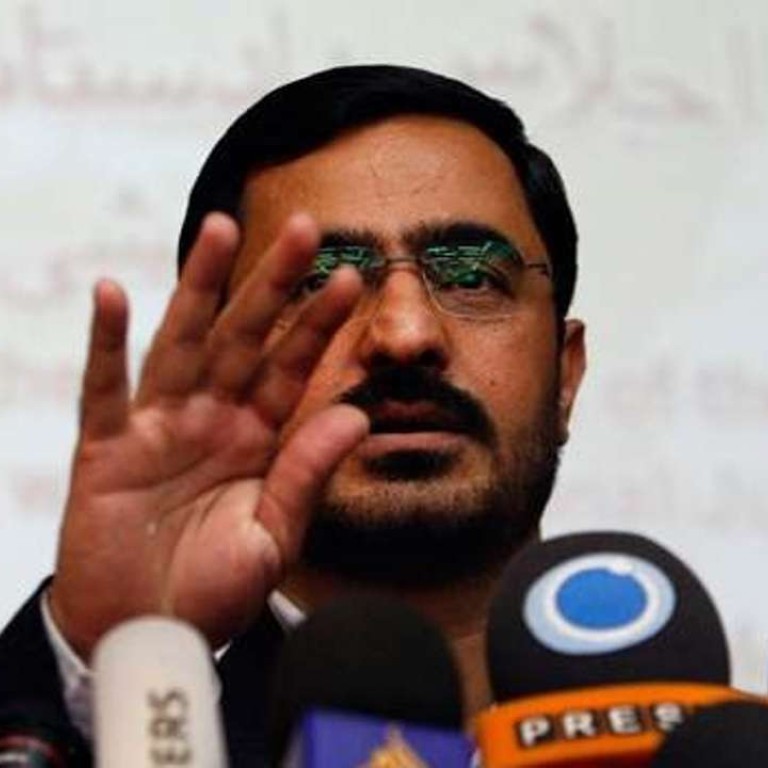 Former Iranian prosecutor, linked to brutal treatment of prisoners, is sentenced to 135 lashes for corruption
A former prosecutor general of Tehran, described by activists as a serial human rights abuser has been sentenced in Iran to 135 lashes for financial corruption.
Saeed Mortazavi, 49, was found guilty of "seizing and wasting public funds" while he ran the country's social welfare organisation under the then president Mahmoud Ahmadinejad, his close ally.
On Wednesday, the state-run news website Irib quoted a lawyer as saying Mortazavi had been given 70 lashes for seizing public funds and another 65 lashes for showing negligence in his job and wasting public money. The sentencing has not yet been confirmed by judicial authorities.
Human rights groups said flogging was barbaric and inhuman, but called for him to face justice over his links to the deaths of several prisoners while he was a judiciary official.
Speaking to state-run news agency Irna, the lawyer Mostafa Turk Hamedani said: "We expected a heavier sentence given the accusations he was facing, but although I respect the opinion and the decision of the judge, I am going to file a complaint with the judiciary." He said Mortazavi had been cleared of embezzlement.
Mortazavi, who was prosecutor general of Tehran between 2003 and 2009, fell from grace because of his links to the deaths in custody of at least three protesters after the disputed 2009 presidential election that gave Ahmadinejad a second term as president.
While in office, Mortazavi tightened controls on the press, closing down 18 newspapers within two days and handing down lengthy jail sentences to protesters and activists. He was linked to the case of Zahra Kazemi, an Iranian-Canadian photographer who died in 2003 .
Tara Sepehri Far of Human Rights Watch said Mortazavi was linked with "the most flagrant human rights abuses committed in recent years", including "credible allegations of torture and deaths of protesters detained in the crackdown following the 2009 presidential election".
"While this verdict shows that figures such as Mortazavi are not immune from prosecution for ever, justice should first and foremost prioritise addressing his role in Iran's darkest recent history," she said.
"Yet, he also should be treated humanely, something that was denied to Iranians during his time as a prosecutor, and not be subjected to corporal punishment or other inhuman treatment."
But the Iranian writer Akbar Ganji, a victim of Mortazavi's targeting of journalists, said the sentencing was a "whitewash".
"It means that he is not being punished. It is not surprising, one could not expect anything else from the Iranian judiciary. Mortazavi is protected by the most powerful people in Iran. He acted on their orders," Ganji said.
Mortazavi came under scrutiny from the Iranian parliament and judiciary soon after allegations surfaced about his role in the deaths of imprisoned protesters at the Kahrizak detention centre. Mortazavi has since been acquitted of charges relating to this.
Hadi Ghaemi of the New York-based International Campaign for Human Rights in Iran said: "This sentence is yet another example of rampant impunity in Iran. No justice is being delivered here, given the extent of graft and corruption committed by Mortazavi, and his involvement in the torture and deaths of protesters in custody in 2009.
"Also sentencing him to flogging, if meant to demonstrate a serious punishment, is just physical barbarity that does nothing to hold him accountable in any meaningful way."
This article appeared in the South China Morning Post print edition as: Former top prosecutorwill receive 135 lashes