Israel
Get more with myNEWS
A personalised news feed of stories that matter to you
Learn more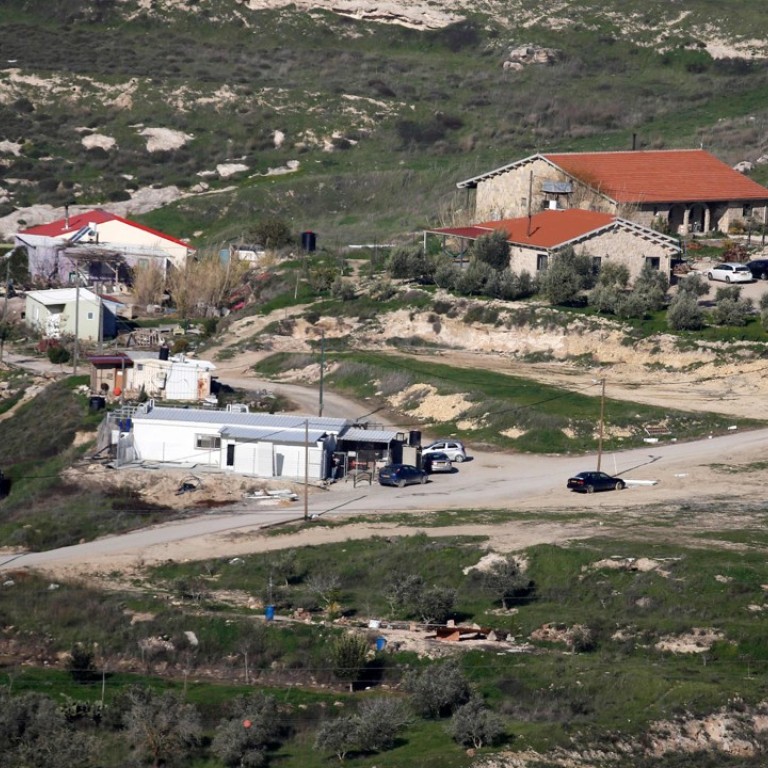 Israel moves to 'legalise' rogue settlement where rabbi was shot dead last month
Israeli settlements are seen as illegal under international law and major obstacles to peace as they are built on land the Palestinians see as part of their future state
The Israeli government was expected to discuss giving retroactive approval to a "wildcat" settlement in the occupied West Bank, where an Israeli rabbi was shot dead last month.
The official agenda for Sunday's weekly cabinet meeting said ministers will hear a motion to designate the 15-year-old Havat Gilad outpost as a "new community" which will have the necessary building permits and a state budget.
Rabbi Raziel Shevah was shot dead near Havat Gilad, where he lived, on January 9.
The following week, Israeli troops searching for his attackers shot dead a Palestinian suspect in the city of Jenin in the northern West Bank, about 35km north of Havat Gilad.
At Shevah's funeral there were calls for "revenge" during a speech by Education Minister Naftali Bennett of the far-right Jewish Home party.
Bennett responded by saying that the only revenge should be in building more settlements.
Defence Minister Avigdor Lieberman, sponsor of the forthcoming cabinet motion, spoke on Wednesday of getting official recognition for Havat Gilad.
"We promised and the proposal to normalise Havat Gilad outpost as a regular community will be brought to the cabinet for approval this coming Sunday," Lieberman wrote on Twitter.
According to his cabinet motion the outpost was founded in 2002 and currently houses about 40 families.
Israeli settlements are seen as illegal under international law and major obstacles to peace as they are built on land the Palestinians see as part of their future state.
Israel however differentiates between settlements it has approved and those it has not.
Those without approval are referred to as outposts and are typically populated by hardline religious nationalists who see the entire West Bank as part of Israel.
Past attempts by Israeli authorities to dismantle Havat Gilad have led to clashes with settlers there.
Israel has several times given retroactive approval to outposts and last year work began on the first government-sanctioned settlement built in the Palestinian territories in some 25 years.
Israel faced sharp criticism from the administration of former US president Barack Obama over settlement construction, but that has not been the case with Donald Trump's White House and Israeli officials have sought to take advantage.
European nations and the UN maintain their strong opposition to settlement building.
This article appeared in the South China Morning Post print edition as: Israel moves to 'legalise' West Bank rogue settlement