A man and woman dance on the street, and Saudi Arabia asks: where are the religious police?
The defanging of the notorious 'mutawa' morality enforcers brings both relief and a sense of foreboding
A veiled Saudi woman and an unrelated man jig and twirl on a busy street, stirring a furious debate about the waning influence of the once-feared religious police, notorious for enforcing sex segregation.
For decades the "mutawa", as they are known, wielded unbridled powers as arbiters of morality, patrolling streets and malls to snare women wearing bright nail polish and chastise men seeking contact with the opposite sex.
In recent years, Saudi Arabia launched a series of reforms, including gradually diminishing the mutawa's powers to arrest.
Crown Prince Mohammed bin Salman has further cut back the political role of hardline clerics in a historic reordering of the Saudi state.
The brief video of the street dance – no minor infraction in a society steeped in conservatism – roiled public opinion as it surfaced this week, prompting calls for the couple to be arrested.
Authorities pledged swift action amid raging commentary on social media, which laid bare the resentment in conservative quarters over the mutawa's diminishing presence and the uncertainty over their future role.
"Where are the religious police?" was a popular refrain among angry Saudi social media users, with some also asking "Why are they silent?" and "Does their silence mean approval?"
The mutawa, who fall under a government agency known as the Committee for the Promotion of Virtue and the Prevention of Vice, did not respond to repeated requests for comment.
The mutawa's declining presence has also been met with relief from many of the country's young.
Tearing down partitions dividing the genders, many restaurants in Riyadh are now seen humming with music and mixed-gender crowds, a scene unimaginable until two years ago.
One segregated cafe was seen taking down their partitions as soon as patrolling mutawa, dressed in white robes and red-checkered headscarves, left the area.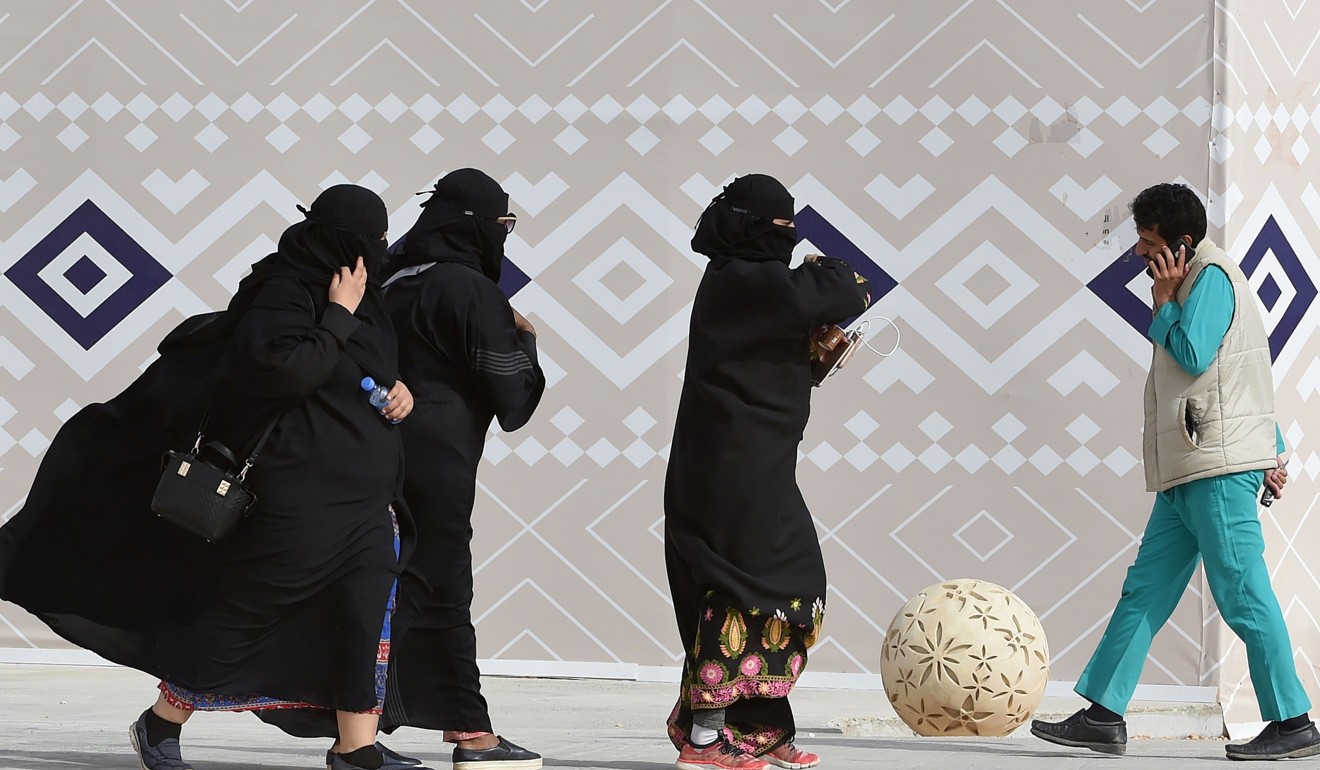 In recent weeks, columnists in Saudi newspapers such as the prominent pro-government Okaz have openly, and some would say daringly, called for the mutawa to be abolished, arguing that they are an unnecessary financial burden.
Their decline comes as 32-year-old Prince Mohammed – himself a millennial in a country where half the population is under 25 – pursues a liberalisation drive that has upended years of conservative tradition.
He has lifted bans on women driving and cinemas and introduced an array of entertainment and sporting options, sidelining the kingdom's arch-conservatives, once the traditional backers of the royal family.
Opposition to the prince's reforms has been muted – at least publicly – after his crackdown on dissent, including arrests of prominent clerics with millions of followers on social media.
High-profile clerics who made regular appearances on television have disappeared from the public eye, and prominent Sheikh Aaidh al-Qarni recently declared to have "divorced" himself from politics.
Self-styled religious scholars recently appeared on Saudi TV shows advocating against shutting down businesses during prayer time, an idea once anathema in the kingdom.
"The influence of conservative clerics has always been exaggerated," said Hesham Alghannam, a Saudi researcher at Britain's University of Exeter.
"Girls' sports, cinemas, concerts or even the disbanding of religious police are not things they can prevent from happening. The kingdom is able to push through such reforms without expecting a backlash."
Still, there is a delicate balance between social liberalisation and alienating conservatives, and authorities appear careful not to antagonise religious sensitivities.
"There is a difference between moderate Islam and no Islam at all," said a Riyadh-based businessman, requesting anonymity as he did not want to be seen criticising the crown prince.
"Aside from upholding public morals, the mutawa also went after drug dealers and criminals harassing the public."
Uncertainty looms over their future as it remains unclear what the government will do with them.
"They can't just disband them and throw them in the street," said James Dorsey, a fellow at Singapore's S. Rajaratnam School of International Studies.
"The best bet is to integrate them into general law enforcement."
Fanatical elements within the religious police could be "very dangerous if unemployed and angry, posing a substantial threat," said Bruce Riedel, author of a book on Saudi Arabia titled Kings and Presidents.
Meanwhile, the mutawa appear to be undergoing an image makeover, with training sessions instructing them to be "gentle and kind" and approach the public with pleasantries such as "my dear brother".
But even without the right to arrest, the religious police are not entirely powerless.
They now typically work in tandem with the security services and are expected to report violations to civil police.
Over the years, videos of their excesses have proliferated, most notoriously in a fatal incident in 2002, when they were accused of blocking the doors of a burning school as the schoolgirls were not properly veiled.
But now young Saudis appear increasingly to be challenging their authority.
An altercation broke out at a Riyadh mall in December when a group of female employees stranded outside during prayer time complained they were harassed by a policeman who wanted them out of sight, Al Riyadh newspaper reported.
"You are not allowed to seize my mobile! Give it back," a woman screamed in a video circulating online as the bearded man tried to flee the scene in his vehicle.
"It is not your right."