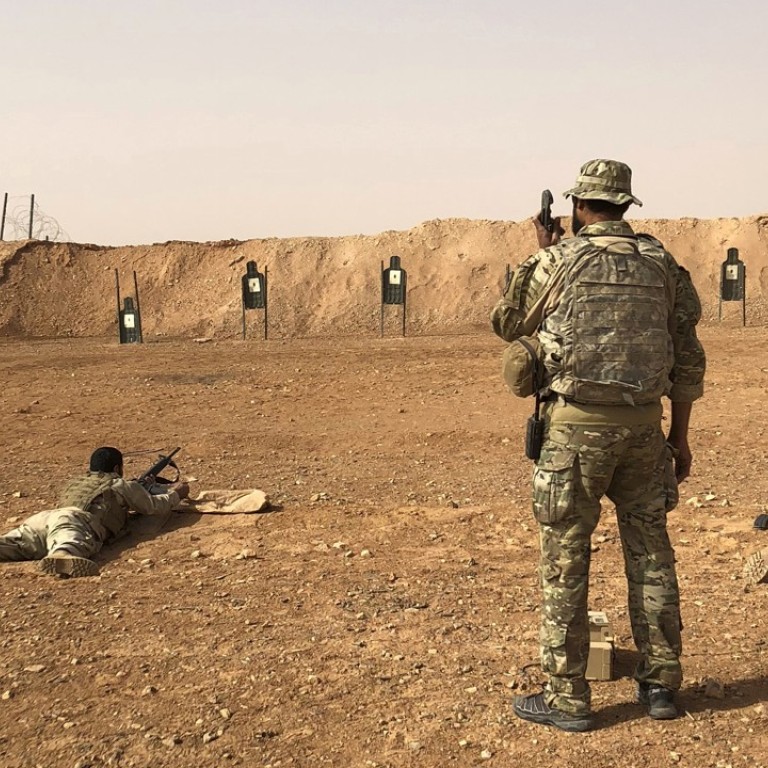 Tanf: first look inside the tiny US special forces base with a big role in Donald Trump's Syria and Iran strategy
Base located on vital road linking Iranian-backed forces from Tehran to southern Lebanon
News media allowed access for first time
US general visits troops fighting Islamic State in Syria
To understand how the United States is countering Iran's expansion across the Middle East, consider the outpost at Tanf.
This tiny garrison, a jumble of dirt-filled blast barriers and tents surrounded by the immense desert of southern Syria, was established to roll back Islamic State's once-vast domain.
But its strategic position along a highway linking the Syrian regime in Damascus to its backers in Tehran has made the base an unintended bulwark against Iranian influence in Syria and, now, a potential locus in White House plans to confront Iran's reach across the region.
US President Donald Trump has vowed to make countering Iran's support for allies and proxies across the region, from Lebanon to Yemen to Syria, a centrepiece of his Middle East strategy.
Already he has slapped new economic sanctions on Iranian affiliates and pulled out of his predecessor's nuclear deal.
Officials now say the United States will commit to remaining in Syria until Iranian forces depart, vowing to force an end to Tehran's programme of massive military and financial support that has helped Syrian President Bashar al-Assad reverse the course of the war.
General Joseph Votel, who leads US Central Command, described Tanf as a key element in the continuing military mission to extinguish Islamic State and ensure the group cannot stage a comeback.
Speaking during a visit to the base Monday, he said it also had additional benefits in hindering Iran, as the US presence there makes it harder for Tehran to build up its military presence in Syria and help the Assad regime claw back areas outside its control.
"There's no denying that we have some kind of indirect effect on them," Votel said.
That deterrent could strengthen the hand of US officials as they launch a newly intensified bid, led by the State Department, to hammer out a political end to the war.
"We are trying to provide leverage for our diplomats as they pursue their objectives," he added during a visit that for the first time allowed members of the news media to access the remote installation.
The garrison, manned by several hundred foreign troops and a similarly sized force of Syrian fighters, illustrates how the United States has sought lower-risk means to counter Iran on the ground even as senior officials escalate a war of words and intensify economic and diplomatic pressure on Tehran.
The high stakes involved in the US presence in southern Syria were apparent last year when American forces fired on Iranian-linked elements that approached within a 50km air and ground exclusion zone around the base. ]
They also shot down two Iranian drones near the base, together marking US forces' most serious confrontation with Iranian-linked elements since they arrived in Syria in 2014.
But military officials have been reluctant to countenance any larger conflict with Iran as they seek to wind down the insurgent conflicts of the post-9/11 era and embrace a shift toward countering threats from Russia and China.
They are also wary of the costs of an escalation of rhetoric between Washington and Tehran. A network of proxy groups retain the power to unleash attacks on US personnel in the region, as they did in Iraq after 2003.
Robert Ford, a former US ambassador to Syria who is a fellow at the Middle East Institute, said the Syrian regime could counter-attack by working with Islamist extremists as it did during Washington's war in Iraq.
"The Americans have no clear response - bomb a military command in Damascus? Bomb a Syrian battalion deployed east of [the central city of ] Homs?" he said.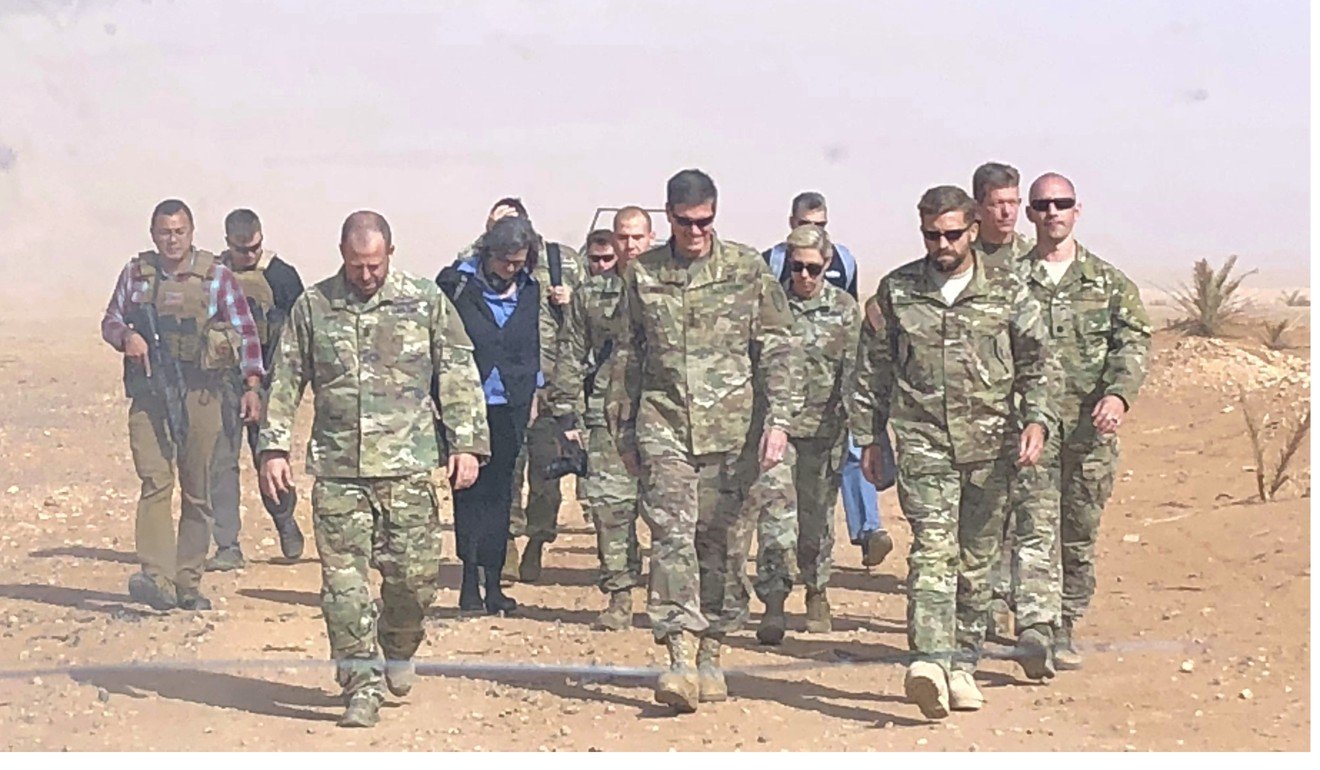 A US official said the Trump administration had committed to extending the military mission until it achieves a lasting defeat of Islamic State.
And while the White House now says the United States will remain in Syria until Iranian forces are gone, officials say that parallel anti-Iran mission may be diplomatic rather than military.
The Pentagon has not been asked to take on Iran, which is thought to command a force of at least 10,000 fighters in Syria, including government soldiers and militiamen.
The ongoing US presence at Tanf "demonstrates that the United States is not about leaving the Middle East in general or Syria in particular until we have a security situation that meets our needs and the needs of our allies - Jordan, Israel, Turkey and Iraq," said the official, who spoke on the condition of anonymity to address internal strategy discussions.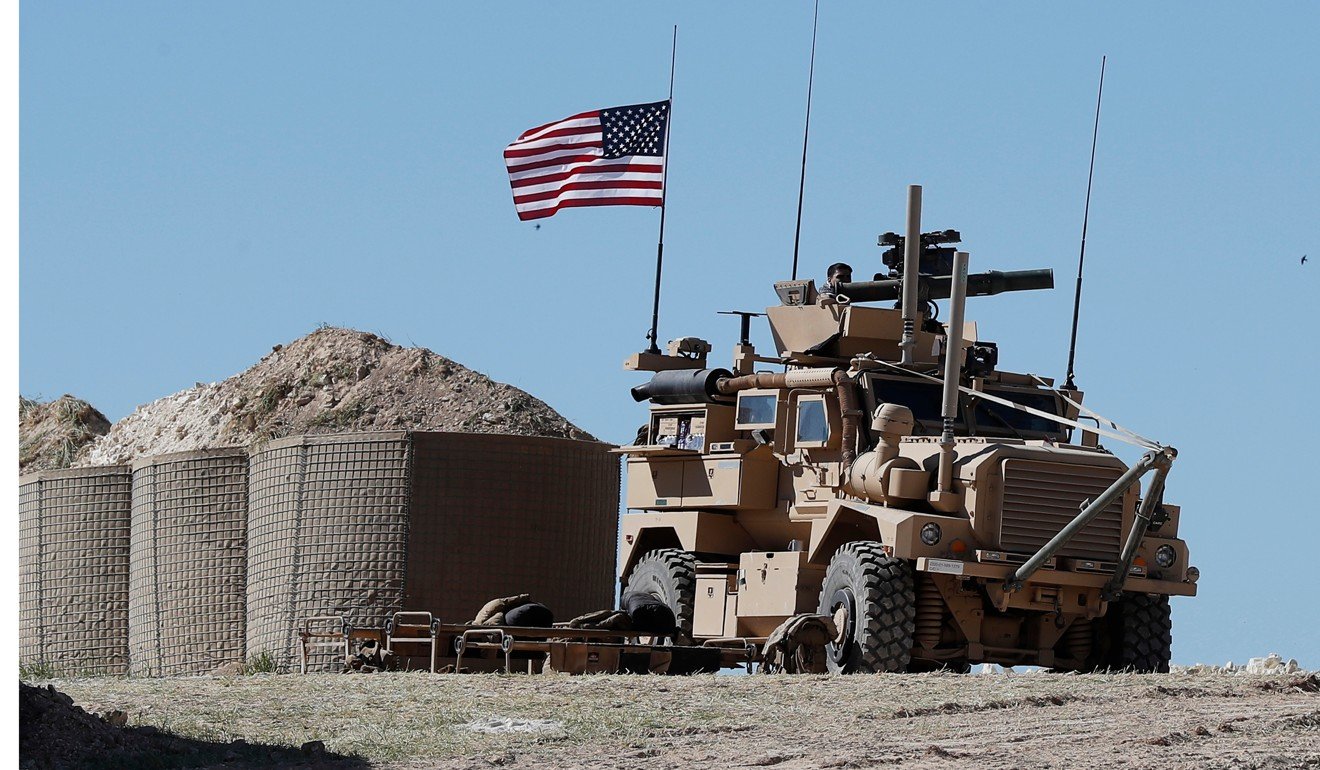 Separately, diplomats saw a chance to energise UN-led political discussions that might stimulate the long, inconclusive effort to find peace in Syria.
At Tanf, Islamic State army that once dominated this area is long gone. American troops lift weights amid rubble from buildings bombed during that period.
After Islamic State was forced out in 2016, Syrian government troops and partner forces established a small foothold.
At first, American troops could spend only small amounts of time at the base, crossing into the country from Jordan. Over time, the United States established a larger, more robust presence.
As Islamic State threat ebbed, some Iran hawks in the Trump administration wanted to expand the security bubble around Tanf and use the area to train a force to take on Iran more directly.
But that idea, in keeping with the president's aversion to being bogged down in new foreign wars, didn't gain support.
Today the US special operators and their Syrian partners see only sporadic militant activity, mostly from small groups of Islamic State fighters fleeing into Iraq.
US forces train their Syrian partners on marksmanship and other tactics, and sometimes join them on patrols through the stark, sparsely populated surroundings.
The troops are removed from the fight against the bulk of remaining Islamic State forces, which are dug in along the Euphrates River to the north.
There, US troops are working with a much larger force dominated by Syrian Kurds.
As the Assad government has consolidated its control over former rebel strongholds, Russia and Syria have escalated their demands that the United States withdraw from the garrison. Last month, after Russia threatened to conduct counterterrorism strikes within the Tanf exclusion zone, the Pentagon sent a group of US Marines to Tanf to do a live-fire show of force, a sign of officials' concern about mounting tensions over the base.
As Islamic State threat ebbed, some Iran hawks within the Trump administration wanted to expand the security bubble around Tanf, potentially even using the area to train forces to counter Assad and Iran more directly.
But that idea, in keeping with the president's aversion to being bogged down in new foreign wars, didn't gain support.
Colonel Muhannad al-Tala, the commander of Revolutionary Commando Army at Tanf, said his 300 fighters are chiefly focused on preventing an Islamic State comeback.
"But, of course, in this area we act to stop any group that presents a danger," he said.