Egypt
Get more with myNEWS
A personalised news feed of stories that matter to you
Learn more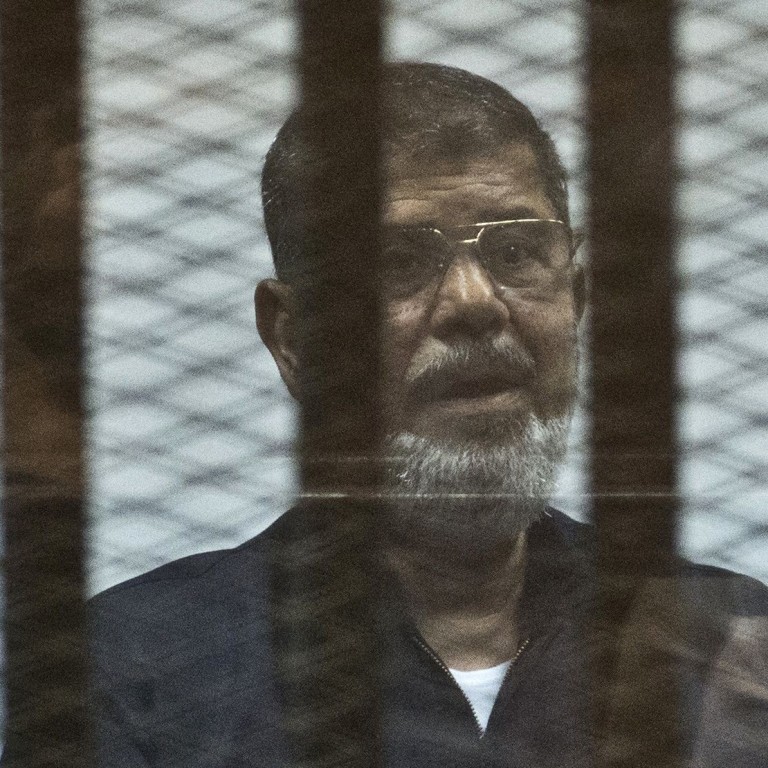 Egypt's ousted president Mohammed Mursi dies in court after warning he had 'many secrets' to reveal
Mursi's death drew swift and inevitable attention to the country's harsh jailhouse conditions and the plight of its many political prisoners
Mohammed Mursi, Egypt's first democratically elected president, collapsed in court and died Monday while facing trial, prompting supporters and human rights activists and to demand an impartial probe into his death. The United Nations has also called for an "independent" investigation.
Egyptian state TV said his death was due to a cardiac arrest. He was buried early Tuesday in Cairo's western district of Nasr City.
Mursi, 67, had been imprisoned since 2013, when his elected government was overthrown in a military coup led by the country's then-military leader, General Abdel Fattah el-Sisi, who is now president.
As news of his death spread, a chorus of Mursi's backers, allies and watchdog groups raised questions about his treatment in prison.
The former president was known to have been suffering from several ailments, including diabetes and liver disease.
A panel of British politicians and lawyers concluded last year that Mursi had received "inadequate medical care" and found that the conditions of detention could meet the threshold for "torture".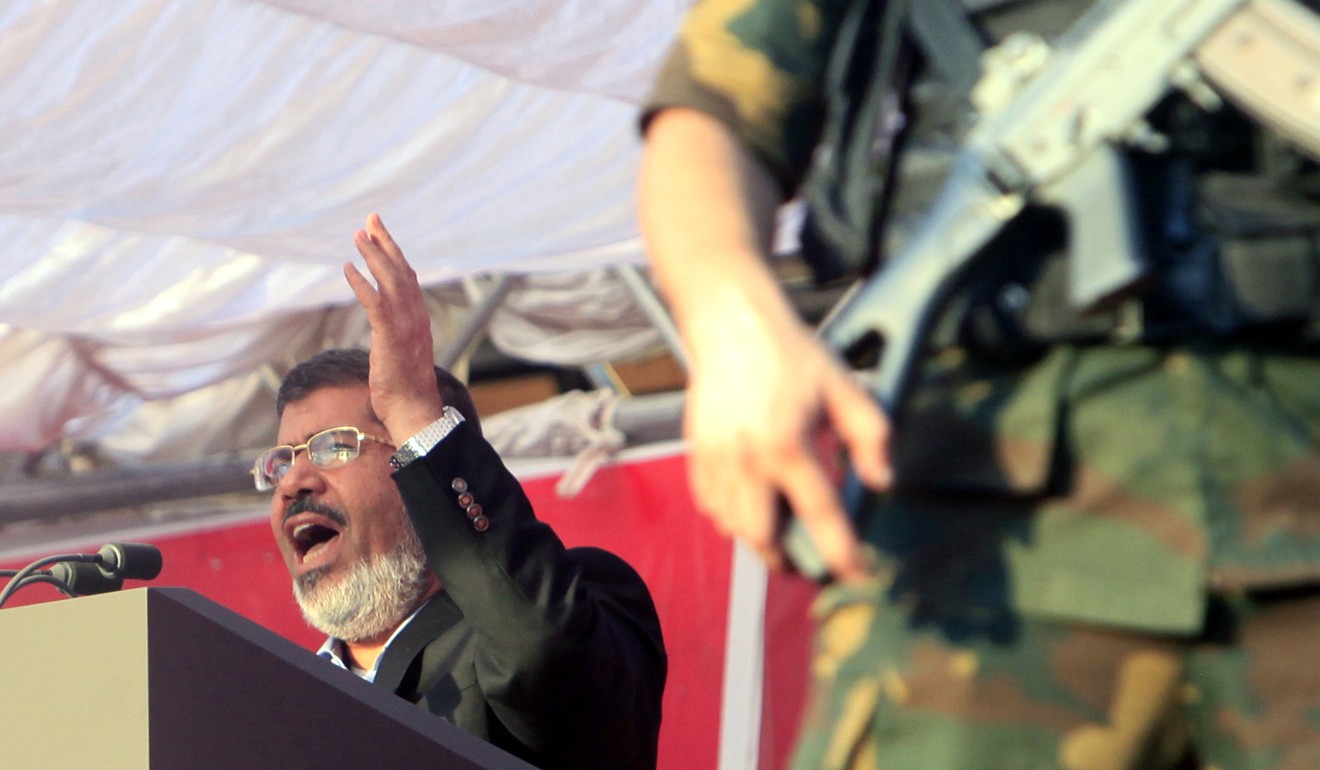 "We feared that if Dr Mursi was not provided with urgent medical assistance, the damage to his health may be permanent and possibly terminal," Crispin Blunt, a British lawmaker who chaired the panel, said in a statement Monday.
"Sadly, we have been proved right."
Blunt called for an independent international investigation into Mursi's death, as did Mursi's Muslim Brotherhood movement, which called his death a "murder".
Human Rights Watch and Amnesty International also pressed Egypt's government to conduct an impartial and transparent probe.
Mursi, also the country's first civilian president, had appeared "animated" during a hearing in the retrial of an espionage case in which he was accused of collaborating with foreign powers and militant groups, judicial and security sources said.
Mursi collapsed after just having addressed the court, speaking from the glass cage he was kept in during sessions and warning that he had "many secrets" he could reveal, a judicial official said.
In his final comments, he continued to insist he was Egypt's legitimate president, demanding a special tribunal, one of his defence lawyers, Kamel Madour said.
"The court granted him his request to speak for five minutes … he fell to the ground in the cage … and was transported immediately to the hospital. A medical report found … no pulse or breathing," said the attorney general's office.
"He arrived at the hospital dead at 4:50pm exactly and there were no new, visible injuries found on the body."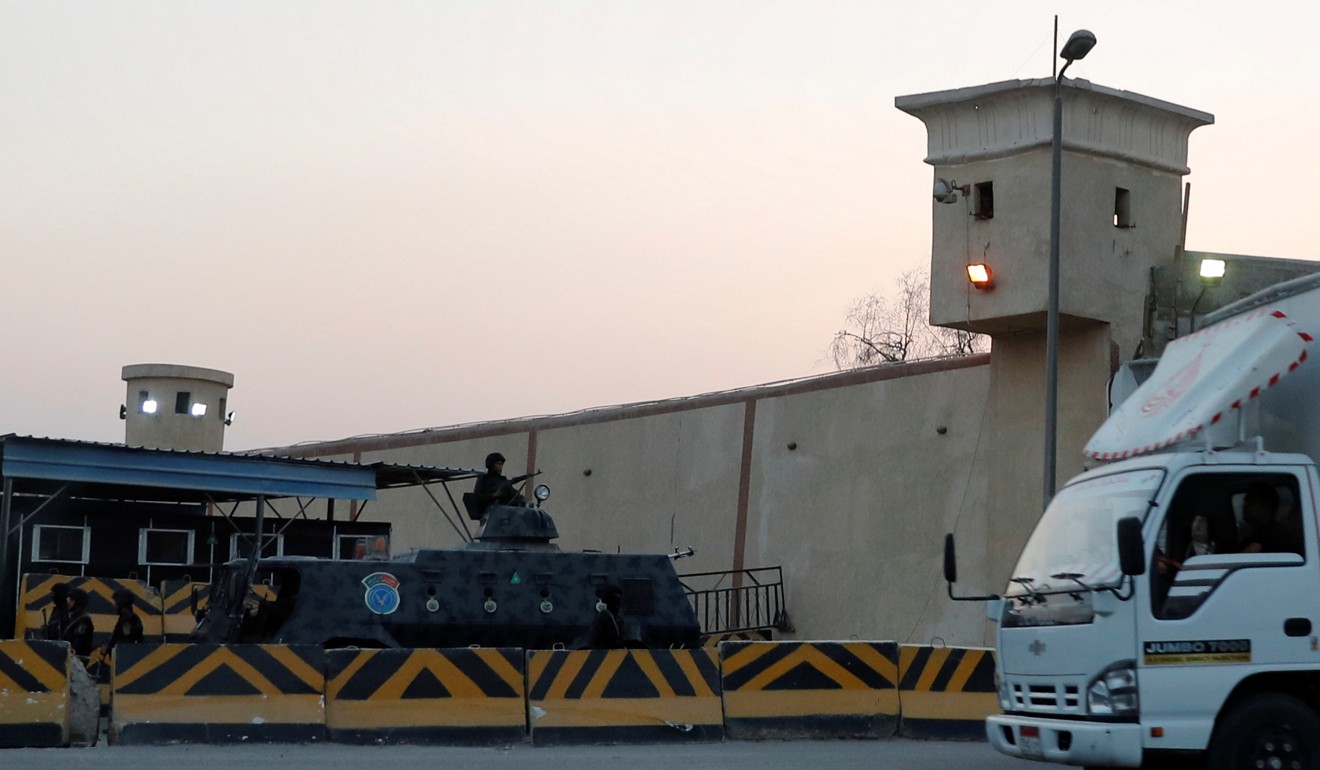 Since his ouster, Mursi and other Brotherhood leaders have been in prison, put on multiple and lengthy trials.
Mursi was sentenced to 20 years in prison on charges of ordering Brotherhood members to break up a protest against him, resulting in deaths. Multiple cases are still pending.
Monday's session was part of a retrial, being held inside Cairo's Tora Prison, on charges of espionage with the Palestinian Hamas militant group.
Mursi was held in a special wing in Tora nicknamed Scorpion Prison. Rights groups say its poor conditions fall far below Egyptian and international standards.
Turkish President Recep Tayyip Erdogan, a strong ally of Mursi during his brief tenure as Egypt's leader, paid tribute to the "martyr".
The Palestinian Islamist movement Hamas also hailed Mursi's influence.
Thousands of Egyptians who feared arrest for ties to the Muslim Brotherhood fled the country after 2013, settling in Turkey.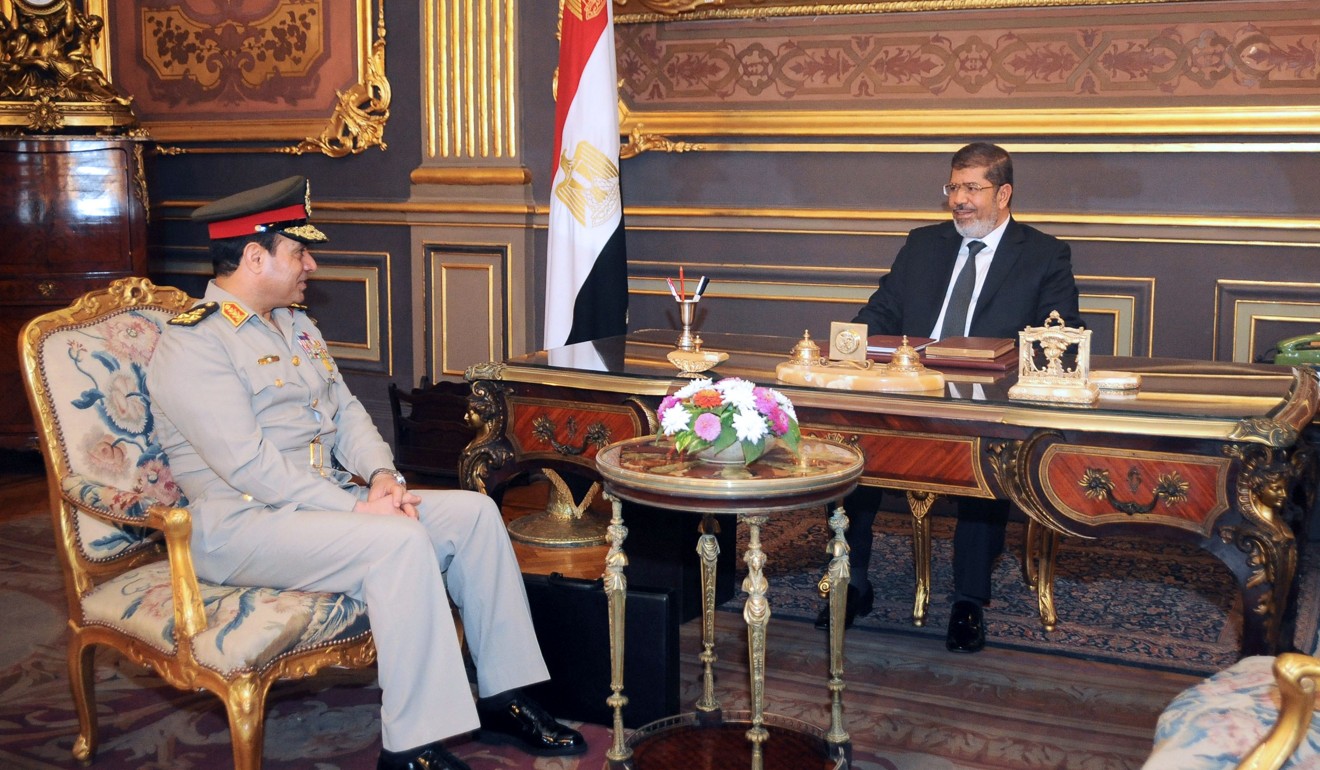 The Ankara government for a time cut diplomatic relations with Cairo, saying the legitimate president was still Mursi.
Internationally he may have received some support but in his homeland, Mursi has a chequered legacy.
Security jitters were immediately apparent after the death announcement.
Egyptian media said the Interior Ministry had ordered a state of the highest alert.
Egyptian television channels went into feverish overdrive labelling the Brotherhood a "terrorist group" and playing a looping tagline of "The Brothers are liars".
The Washington Post, Agence France-Presse, Associated Press, Tribune News Service
This article appeared in the South China Morning Post print edition as: ousted leader mursi dies in court