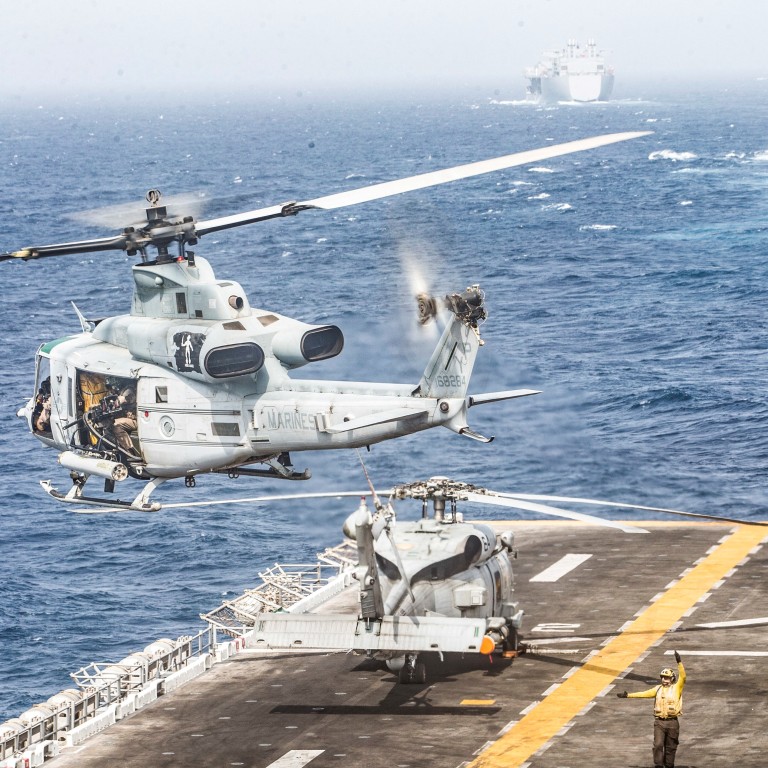 Saudis join US-led Gulf naval force after attack on oil plants
Saudi Arabia is the fourth US ally to join the naval mission aimed at protecting merchant ships
The move comes as US and Saudi Arabia aim to prove claims that Iran struck Saudi oil plants with drones and cruise missiles
The kingdom's decision to enter the International Maritime Security Construct came ahead of a planned visit by US Secretary of State Mike Pompeo.
Separately, Saudi officials said they planned to show evidence of Iran's involvement in the attack at a press conference on Wednesday evening, by sharing information about the weapons used to hit Abqaiq, the world's largest oil processing facility, and the Khurais oilfield in eastern Saudi Arabia, on Saturday.
Yemen's Iranian-backed Houthi rebels have claimed the attack, but the US and Saudi Arabia say they suspect Iran carried out the assault.
Iran denies that, though it comes amid a summer of heightened tensions between Tehran and Washington over its unravelling nuclear deal with world powers.
The state-run Saudi Press Agency carried a statement on Wednesday morning quoting an unnamed official saying the kingdom had joined the International Maritime Security Construct.
Australia, Bahrain and the United Kingdom have already joined the mission.
"The kingdom's accession to this international alliance comes in support of regional and international efforts to deter and counter threats to maritime navigation and global trade in order to ensure global energy security and the continued flow of energy supplies to the global economy and contribute to maintain the international peace and security," the news agency said.
The coalition aims to secure the broader Persian Gulf region. It includes surveillance of the Strait of Hormuz, the narrow mouth of the Persian Gulf through which one-fifth of the world's oil travels, and the Bab el-Mandeb, another narrow strait that connects the Red Sea and the Gulf of Aden off Yemen and East Africa.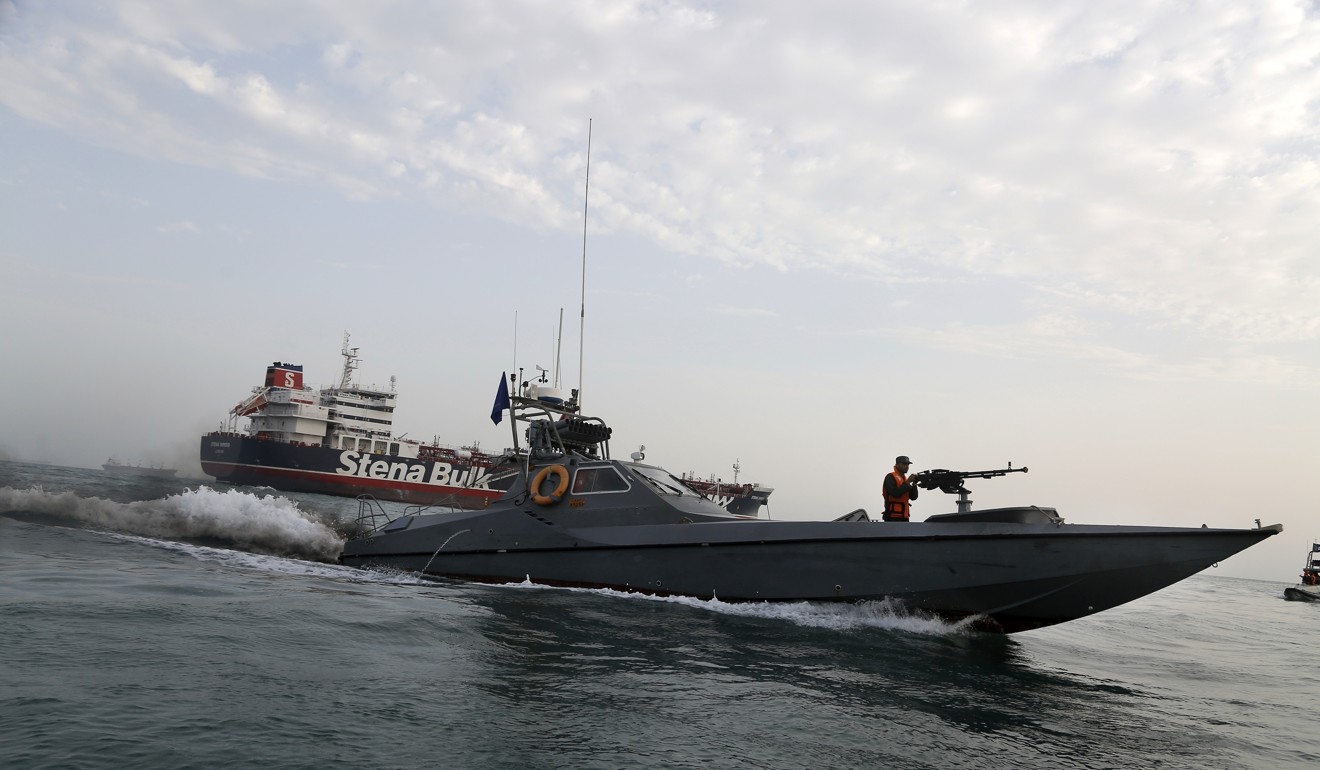 Smaller patrol boats and other craft will be available for rapid response. The plan also allows for nations to escort their own ships through the region
The US Navy has already sent Arleigh Burke-class guided missile destroyers to chokepoint positions, like either end of the Strait of Hormuz.
There, they observe ship traffic and monitor for anything unusual as drones and other aircraft fly surveillance routes overhead.
The US blames Iran for the apparent limpet mine explosions on four vessels in May and another two in June sailing in the Gulf of Oman near the Strait of Hormuz, something Iran denies being behind.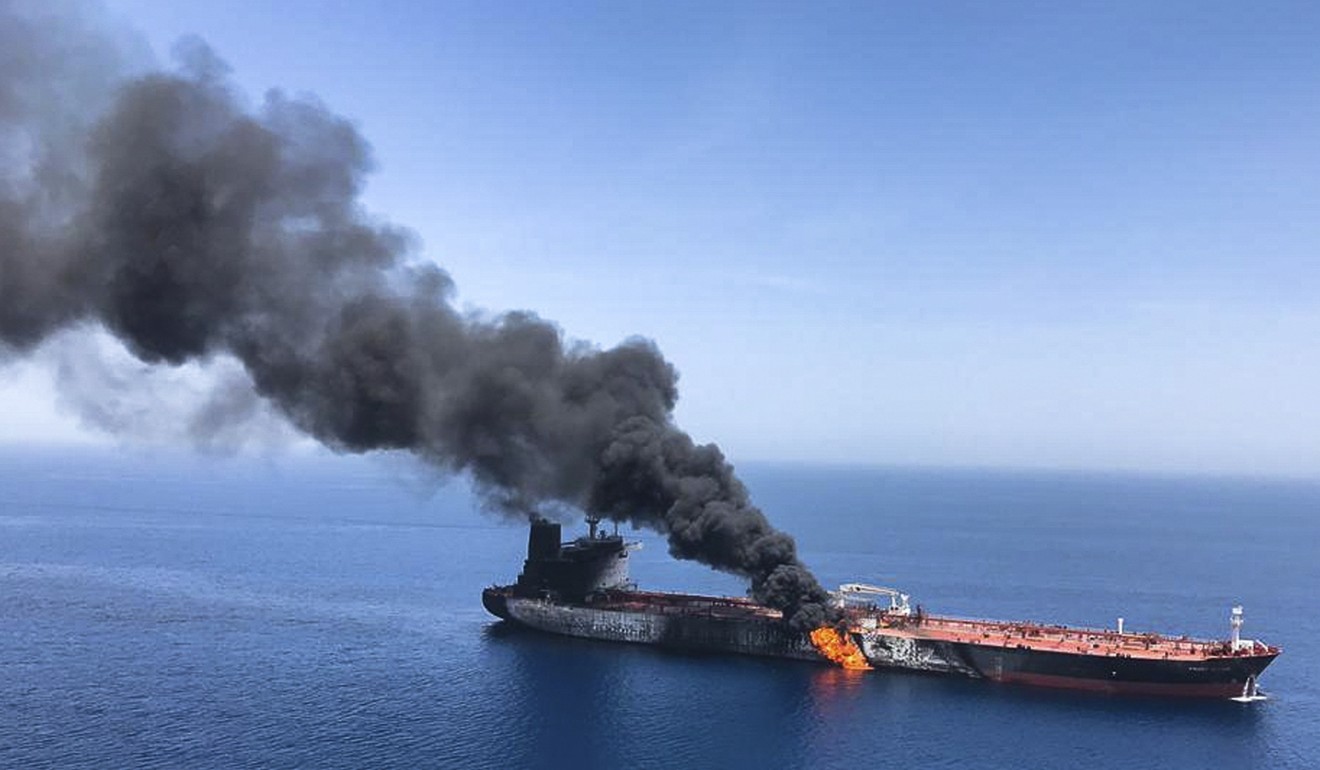 Iran also seized a British-flagged oil tanker and another based in the United Arab Emirates.
It's unclear what role Saudi Arabia will play in the coalition. Bahrain already serves as the headquarters of the US Navy's 5th Fleet.
Wednesday's announcement comes after three US officials, speaking to Reuters on condition of anonymity, said Saturday's attacks on the Saudi oil facilities involved cruise missiles and drones, indicating that they involved a higher degree of complexity and sophistication than initially thought.
US Secretary of State Mike Pompeo was expected in Saudi Arabia later on Wednesday to discuss a potential response with Saudi leaders. He is scheduled to meet Saudi Crown Prince Mohammed bin Salman in the city of Jeddah.
A US official said that evidence about Saturday's attacks would be presented at the UN General Assembly next week.
US President Donald Trump on Monday said it looked as if Iran was responsible.
His administration was considering responses to the latest attack including a cyberattack or a physical strike on Iranian oil infrastructure or its Revolutionary Guards, NBC News reported, citing unnamed US officials.
Republican Lindsey Graham – a vital Trump ally in Congress – struck a belligerent tone Tuesday, charging that "such a sophisticated attack could not have occurred without Iran's blessing and direct involvement".
"This is literally an act of war," Graham said.
But in a sign that US allies remain unconvinced, French Foreign Minister Jean-Yves Le Drian said he was unsure if anyone had any evidence to say whether drones "came from one place or another".
French President Emmanuel Macron telephoned Saudi Crown Prince Mohammed bin Salman on Tuesday to discuss the attacks, Saudi state news agency SPA reported. Macron said France was willing to help international investigators, it added.
Associated Press, Reuters, Agence France-Presse, Bloomberg
This article appeared in the South China Morning Post print edition as: Saudis join U.S.-led maritime force