Iran
Get more with myNEWS
A personalised news feed of stories that matter to you
Learn more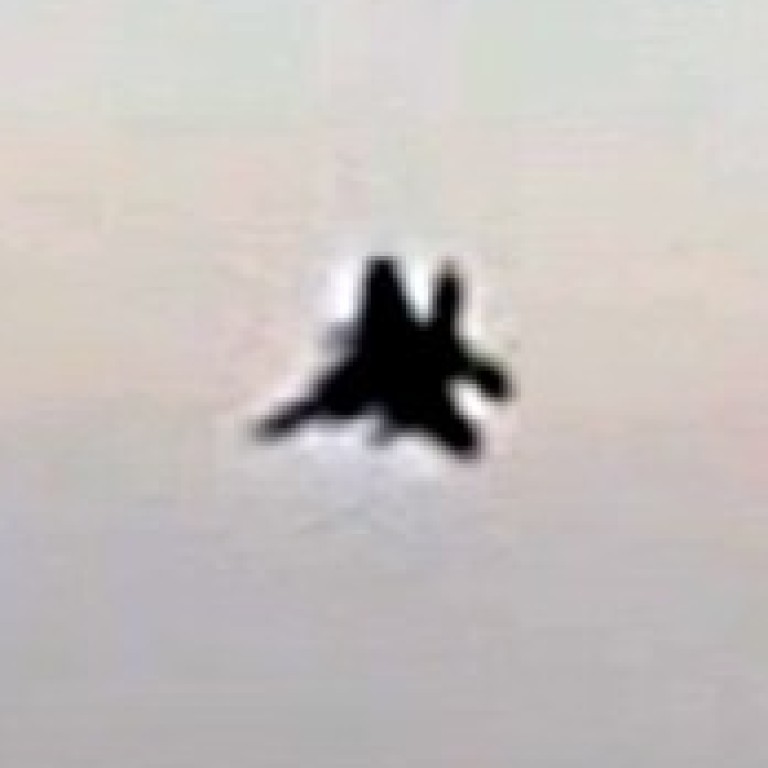 Iran threatens legal action after US intercepts passenger jet
The Mahan Air aircraft had to descend to prevent a collision, injuring several passengers
Iranian Foreign Minister Mohammad Javad Zarif condemned the US operation on Friday, calling American politicians 'outlaws'
After an Iranian passenger plane reportedly had a dangerously close encounter with a US fighter jet in Syrian airspace, Tehran said it is considering taking legal steps against the US.
"Disturbing a passenger jet in neutral airspace is a clear international violation of civil aviation security," vice-president for legal affairs Laya Joneydi was quoted as saying by news agency Isna.
Iran could therefore take legal action and report the incident to the International Civil Aviation Organisation and the International Court of Justice, she said.
The Iranian Foreign Ministry is still investigating the details of the case and will give a statement later.
Foreign Minister Mohammad Javad Zarif condemned the US operation on Friday, calling American politicians "outlaws" in a post on Twitter.
The Mahan Air aircraft had to descend to prevent a collision, injuring several passengers in the process, Iranian state broadcaster IRIB reported. Video posted by IRIB showed one passenger with blood on his face.
The plane was able to land as planned in Beirut and has since returned safely to Tehran.
IRIB had initially pointed to Israeli involvement, but the US military later confirmed one of their own jets had approached the passenger jet to identify it.
A US F-15 on a routine mission conducted a standard visual inspection of the passenger airliner "at a safe distance of approximately 1,000 metres," Bill Urban, a spokesman for US Central Command, said in a statement.
The inspection was carried out to ensure the safety of coalition personnel at the US garrison at Tanf, he added.
"Once the F-15 pilot identified the aircraft as a Mahan Air passenger plane, the F-15 safely opened distance from the aircraft."
"The professional intercept was conducted in accordance with international standards," Urban said. "The pro-Iranian Lebanese Shiite movement Hezbollah also condemned on Friday what it called an "aggressive act."
"The intercept of a civilian aircraft by the US warplane, where Lebanese citizens were on board, calls for a decisive international stance against the United States of America," Hezbollah said in a statement, in Arabic.
"What happened was a terrorist act and a very serious matter, and could have had repercussions on the entire region," the statement said, calling the US an "occupying force" on Syrian territory and in the country's airspace.
The Shiite movement welcomed the safety of all passengers on board and expressed solidarity with the Islamic Republic of Iran and the Syrian Arab Republic.
This article appeared in the South China Morning Post print edition as: Iran mulls legal action against US over air scare