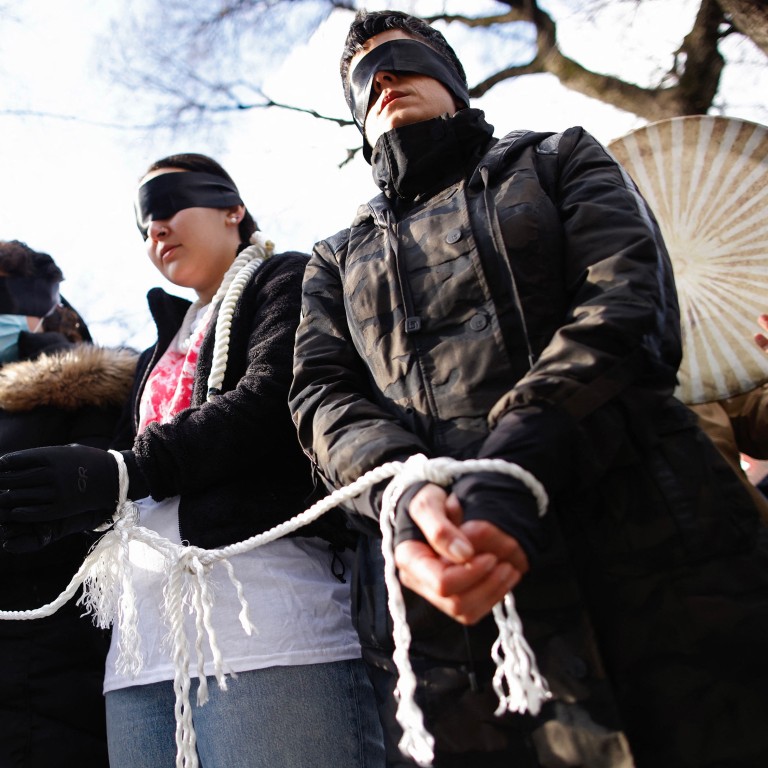 Journalist arrested, more than 80 media workers detained in Iran
Mehdi Beyk, political editor of reformist newspaper Etemad was arrested, and his mobile phone and notebook were confiscated
Female journalists being held in the notorious Evin prison in Tehran, include Niloofar Hamedi, one of the first to publicise Mahsa Amini case
The head of the political editorial department at the reformist newspaper Etemad has been arrested in Iran, the paper reported on Friday. Mehdi Beyk was arrested on Thursday and his mobile phone and notebook were confiscated.
In recent weeks, numerous Iranian journalists have been detained as part of a wave of arrests. According to the Committee to Protect Journalists in New York, more than 80 media workers have already been arrested.
The possibilities for reporting are massively restricted in the country.
Iran's political leadership has been under enormous pressure since nationwide protests broke out in mid-September.
Triggered by the death of Iranian Kurdish woman Mahsa Amini in police custody, Tehran has plunged into its worst political crisis in decades. The 22-year-old had been arrested more than three months ago for violating strict Islamic dress codes relating to her hijab.
Some female journalists are being held in the notorious Evin prison in the capital Tehran. Journalist Niloofar Hamedi of the reform newspaper Shargh, who was one of the first to publicise the Amini case, and her colleague Elaheh Mohammadi are also imprisoned there.
The intelligence service recently described the women as foreign agents. The newspaper denied the accusations.
The apps Instagram and WhatsApp remain blocked in Iran, the Interior Ministry said on Friday, as reported by the newspaper Shargh.
"As long as WhatsApp and Instagram do not accept the rules of our country's sovereignty, there is no way they can exist," the newspaper quoted a senior security official at the ministry as saying.
WhatsApp had said on Thursday it would introduce proxy servers to help circumvent bans.
Iran's authorities had blocked the apps and, in phases, the internet starting in September to prevent communication between protesters and the publication of information and videos.
Meanwhile, Iran has described the French citizens detained in the latest wave of protests as "rioters".
They were not tourists but arrested as rioters "in the midst of chaos", the ISNA news agency quoted the head of the government's information council, Sepehr Khalaji, as saying on Friday. "Their crimes are being investigated."
On Tuesday, Iran's authorities announced that two French citizens had been charged with espionage and "conspiracy against national security".
According to the judiciary, at least 40 foreigners have been arrested since the protests broke out in mid-September.
Relations between France and Iran have worsened since Tehran decided on Thursday to close down a French cultural institute, after the satirical magazine Charlie Hebdo published caricatures of Supreme Leader Ayatollah Ali Khamenei.