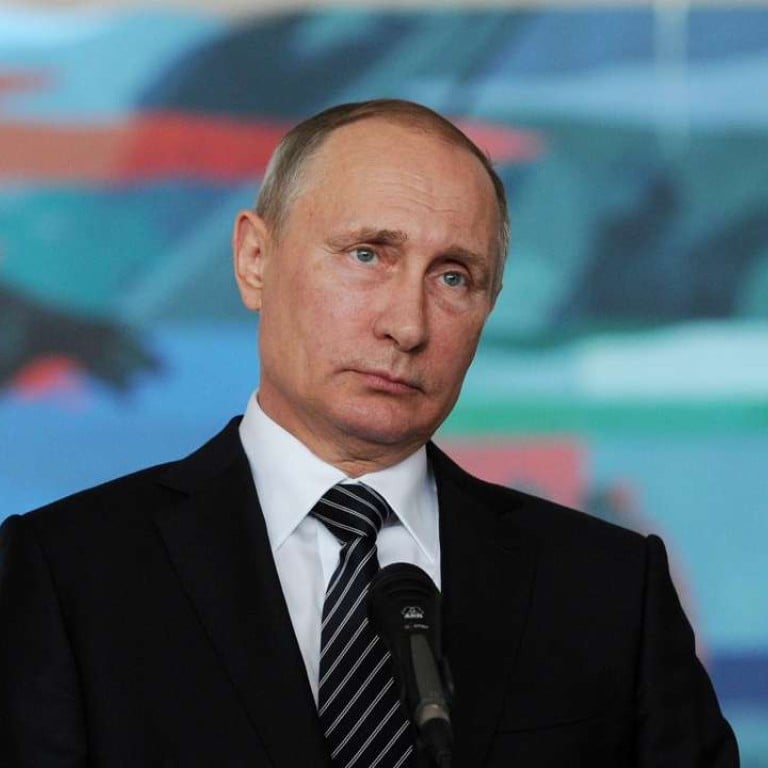 Putin laments revival of Russia's 'evil empire' image in US election campaign
President Vladimir Putin said he laments attempts in the US presidential campaign to revive the image of Russia as an evil state, and said he likes candidates who favour relations on a equal footing.
"We see an attempt to recreate the image of the so-called evil empire and scaring the people that way. This is very sad," Putin told reporters on Saturday in Bishkek, Kyrgyzstan, referring to Ronald Reagan's 1983 description of the Soviet Union. "Our liking belongs to those who declare publicly about the need to build relations with Russia on an equal basis, and see a great sense in it for their country and the international community."
Putin didn't mention him by name, but Republican nominee
Donald Trump's praise for Putin
has emerged as an issue in the 2016 US presidential campaign. President
Barack Obama this week criticised
what he called Trump's adulation of Putin, saying the billionaire considers the Russian a "role model," in a broad attack on the candidate's fitness for the job. Obama was speaking at a September 13 event in Philadelphia for Democrat Hillary Clinton.
Obama commented on Trump and Putin as the US government accused Russian hackers of breaking into computer systems at Democratic campaign committees before the convention where Clinton was nominated.
Clinton's campaign has said Putin's government may be trying to interfere with the election, a claim Putin has denied in an interview with Bloomberg News.
Trump embraced Putin at a September 10 Florida rally. "I'll tell you this, if we get along with Russia, that wouldn't be so bad, would it?" he said. "Honestly, I don't know the gentleman, but you know what – he's been nice to me. If he's been nice to me, that's fine, it's not going to make a difference ... It's about getting great deals."
Putin, speaking after attending the summit of the Commonwealth of the Independent States, also told reporters it's possible to reach a deal with the US on Syria.
The Russian president said he is "rather positive than negative" on the agreement to enforce a cease-fire, although he said the US has made mistakes, such as backing some opposition groups.
"They cannot define between the so-called healthy part of the opposition from the semi-criminal and terrorist elements," Putin said. "In my opinion, this is led by the desire to maintain the combat potential in the fight with the legitimate government of President Assad. But this is a very dangerous path."
Russia is meeting its obligations in Syria along with the Syrian Army, Putin said.
This article appeared in the South China Morning Post print edition as: Putin laments the revival of Russia's 'evil empire' image