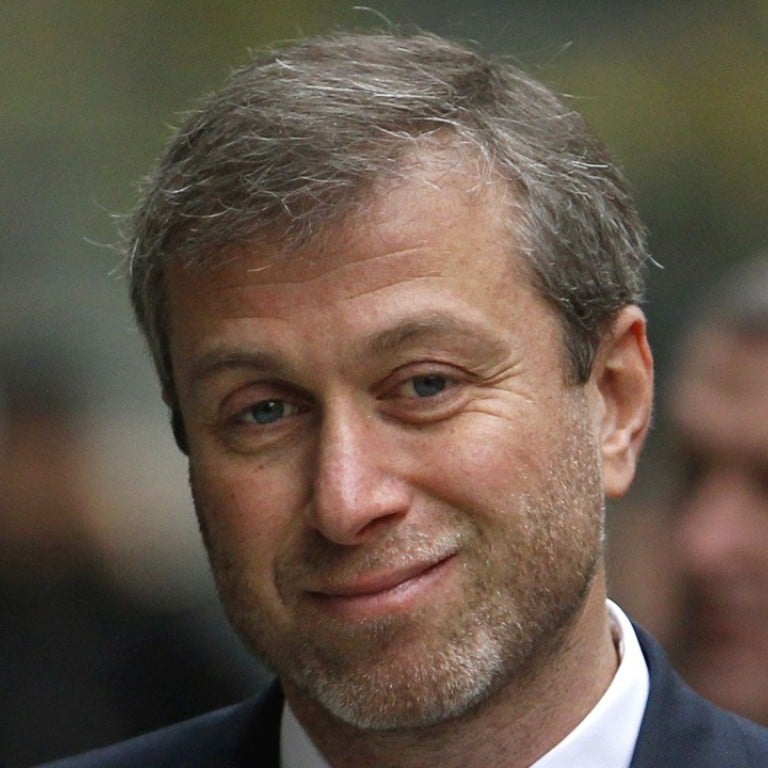 Roman Abramovich: billionaire oligarch, Chelsea owner, Kremlin ally – and, apparently, pals with Jared and Ivanka
The story of their relationship is that of today's trans-global elite: a web of money, power, art and philanthropy connects the world's rich in ways that transcend borders
As federal investigators probe possible Kremlin links with the Donald Trump campaign, one connection that hasn't received much attention is that between Jared Kushner and one of Russia's most powerful and influential billionaires: Roman Abramovich.  
The men have met three to four times in social settings, and their wives have been friends for a decade, facts that Kushner and Ivanka Trump revealed on their security-clearance forms to join the White House staff, according to a person familiar with the filings. 
The form, SF-86, asks applicants whether they have had "close and/or continuing contact with a foreign national within the last seven years with whom you, or your spouse or cohabitant are bound by affection, influence or common interests".
In 2014, the Kushners spent four days in Russia at the invitation of Abramovich's wife, Dasha Zhukova. The couples sat at the same table along with a few other people during a high-powered fundraising dinner for Moscow's Jewish Museum. Kushner also was invested in an online art business of which Zhukova is a founding partner. Ivanka Trump, Kushner and his brother, Joshua, have accompanied Zhukova to sporting events in the New York area.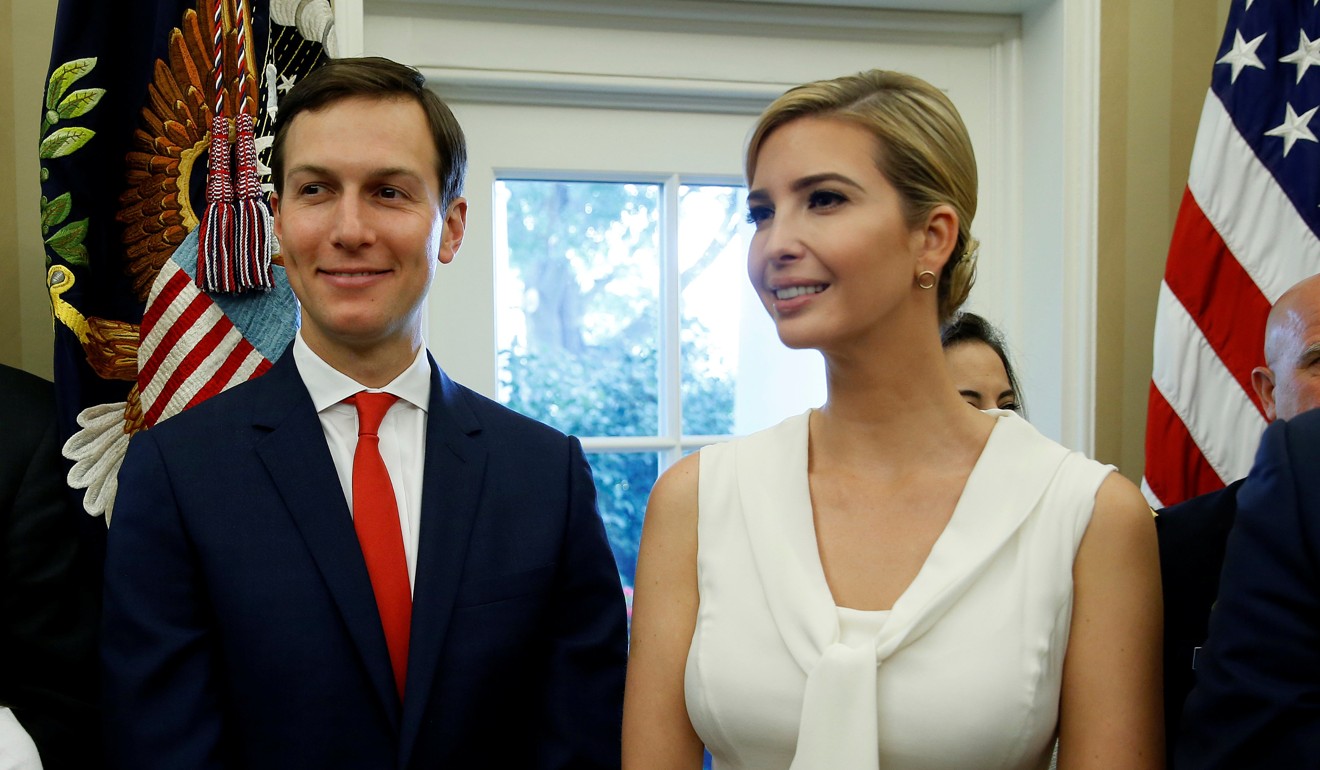 Abramovich is the biggest shareholder of Evraz Plc, Russia's second-largest steelmaker, and the owner of London's Chelsea football club. In 2005, he was the first oligarch permitted by the Kremlin to sell his oil company to a state firm. He took in US$13 billion in the deal approved by President Vladimir Putin. 
"There's no oligarch among those still accepted in the West who's closer and more trusted by Putin than Abramovich," said Mikhail Khodorkovsky, a former oil magnate who is now a London-based Kremlin opponent and no friend of Abramovich's.
A spokesman for Abramovich called the relationship with Putin "formal and professional".
Kushner and Abramovich have never met one-on-one or alone with their wives, according to the person familiar with the situation. There's no suggestion that the couples' ties had anything to do with Russia's meddling in the US election.
In fact, on one level, the story of their relationship is that of today's trans-global elite: a web of money, power, art and philanthropy connects the world's rich in ways that transcend borders. On another level, it illustrates how fraught those bonds can become when social, business and political lines begin to blur.
Abramovich and Zhukova – who grew up in the US as a dual citizen, the daughter of a Russian oil magnate – inhabit a glittering fast-paced world. The dinner they attended with the Kushners attracted powerful Russian billionaires and leading businessmen. Ivanka posted pictures of the event on Instagram and thanked Zhukova for "an unforgettable four days in Russia!" A spokesman for Abramovich said the billionaire hasn't interacted with Kushner since then.
Wendi Deng, the ex-wife of Rupert Murdoch, first introduced Zhukova to Ivanka Trump a decade ago. Then in 2010, Thrive Capital, the venture firm founded by Joshua Kushner, which included funds from older brother Jared, invested in Artsy, an online platform for art discovery and collecting, and brought in Deng and Zhukova as co-investors. Thrive led a US$1.25 million funding round and has continued to back Artsy over the years. Last month Thrive, Zhukova and Deng participated in a US$50 million financing. 
Jared Kushner divested his financial interest in Thrive after entering the White House in January. A White House spokesman declined to discuss his relationship with Abramovich.
In August 2013, Ivanka posted a picture on Instagram of herself with Zhukova and the Kushner brothers at a Chelsea versus AC Milan game at the MetLife Stadium in New Jersey. And at the height of the presidential campaign last September, Ivanka and Kushner were pictured with Zhukova at the US Tennis Open in New York. This month, Abramovich and Zhukova announced they are separating after 10 years but would continue to work together and jointly raise their two children.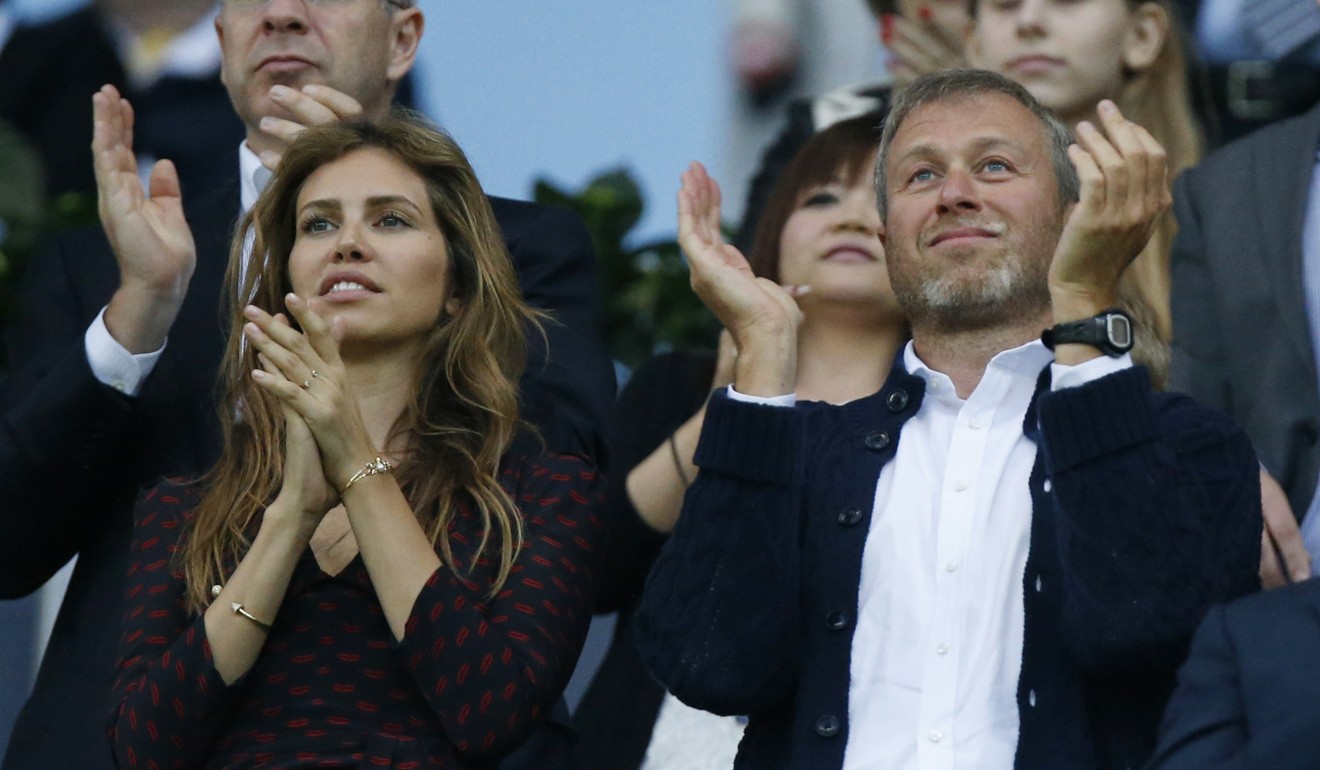 Abramovich's ties to Putin are many. He served as governor of the remote Arctic region of Chukotka from 2000 to 2008, pumping millions into rebuilding infrastructure and raising living standards. His tenure running one of Russia's poorest area was widely viewed as a show of loyalty to the Kremlin.
In a 2012 lawsuit in London, the late Russian tycoon Boris Berezovsky claimed he'd been forced to sell his shares in oil company Sibneft to Abramovich. The judge, in ruling against Berezovsky, concluded Abramovich had "privileged access" to Putin.
"He became very close to the Kremlin," said Andrew Wood, the British ambassador to Russia from 1995 to 2000 who alerted US Senator John McCain of the existence of a dossier released in January that contained allegations about Trump's Russia ties. "He has the gift, which Berezovsky did not, of holding his tongue."
Abramovich also was central to the construction of the Moscow Jewish Museum. He is chairman of the board of the Federation of Jewish Communities of Russia, an umbrella for the Chabad Orthodox community. The museum, located in a former bus garage, cost US$50 million and was financed largely by donations. Putin has visited at least twice.
The dinner that evening in 2014 raised US$4.5 million and included an exhibition of Andy Warhol's portraits of 10 famous Jews of the 20th century.
The gala occurred right before Russia took the world stage in two very different ways: days before the Sochi Olympics and weeks before Russia annexed Crimea.
Since that night, a cone of silence seems to have descended on many of the attendees, usually gossipy folks who now refuse to talk about it. Aliona Doletskaya, the former editor of Interview magazine who wrote a photo-filled article about it for her publication at the time, declined to comment.
A photo Ivanka posted on the evening shows her with Deng, Samantha Boardman, the wife of New York real estate developer Aby Rosen – who also has done business with Kushner – and Sofia Kapkova, the wife of Sergei Kapkov, a long-time associate of Abramovich's who took over Putin's seat in the parliament in 2007. Kapkov had been head of the National Academy of Football foundation, which Abramovich once backed.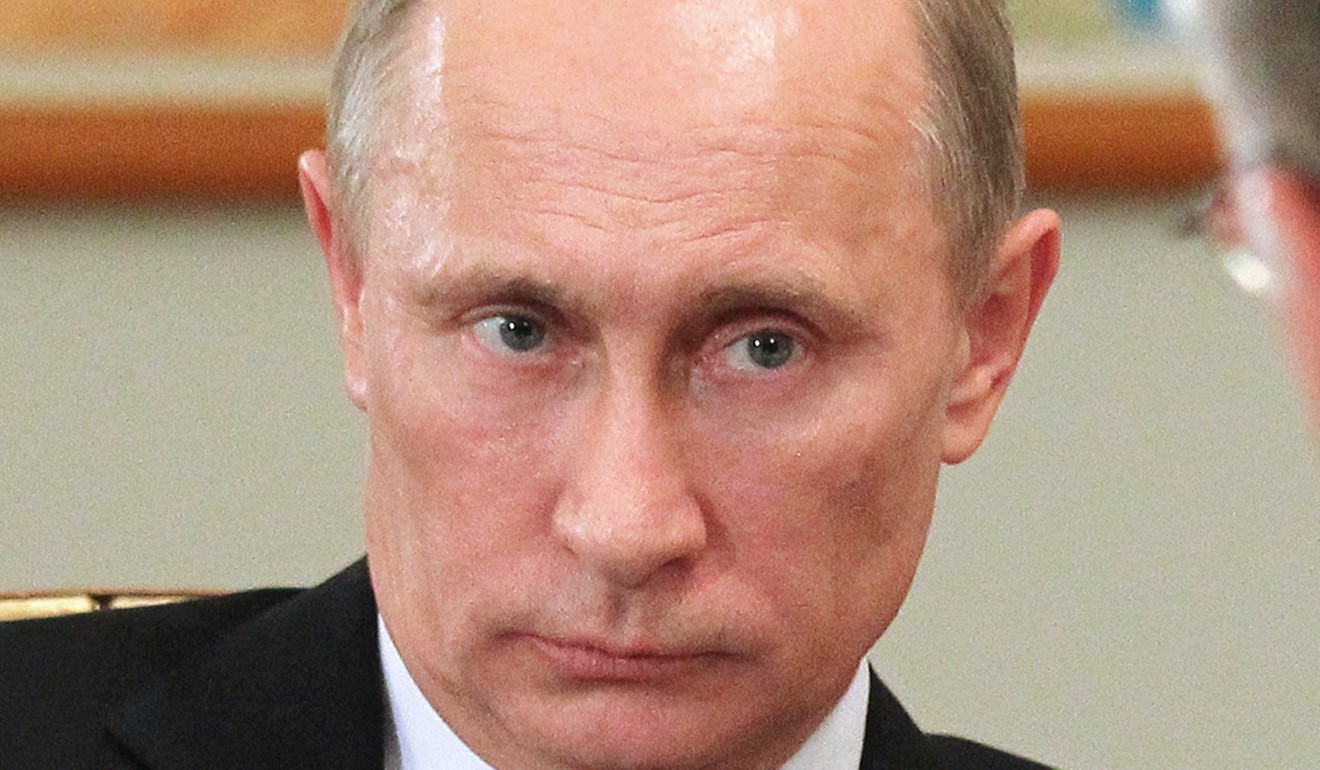 Among the 100 guests were Viktor Vekselberg, owner of the Renova Group; Len Blavatnik, owner of Access Industries; Alexey Reznikovich, the head of LetterOne Technology, which is controlled by Russian billionaire Mikhail Fridman; and Ekaterina Vinokurova, the daughter of Russian Foreign Minister Sergey Lavrov, with her husband Alexander Vinokurov, who sits on the board of Alfa Group. Peter Salovey, the president of Yale University, also was there.
The trip came three months after Donald Trump went to Moscow in 2013 to stage the Miss Universe pageant, hosted by Aras Agalarov, the founder of Crocus Group, one of Russia's largest real estate developers. Trump at the time had agreed with Agalarov to do a real estate deal in Moscow, touring possible sites.
The deal was dropped because of Russia's economic downturn and Trump's political ambitions. But the next year Ivanka met with Agalarov's son Emin, according to a photo posted on Facebook by Rob Goldstone, Emin's manager. Goldstone was the organiser of a June 2016 meeting between Kushner, Donald Trump Jnr and a Russian lawyer at Trump Tower to discuss dirt on Hillary Clinton. Emin gave Ivanka a tour around his family's Crocus City development, according to the Facebook post.
This article appeared in the South China Morning Post print edition as: Billionaire Putin ally socialised with Kushner, Ivanka