Ukraine
Get more with myNEWS
A personalised news feed of stories that matter to you
Learn more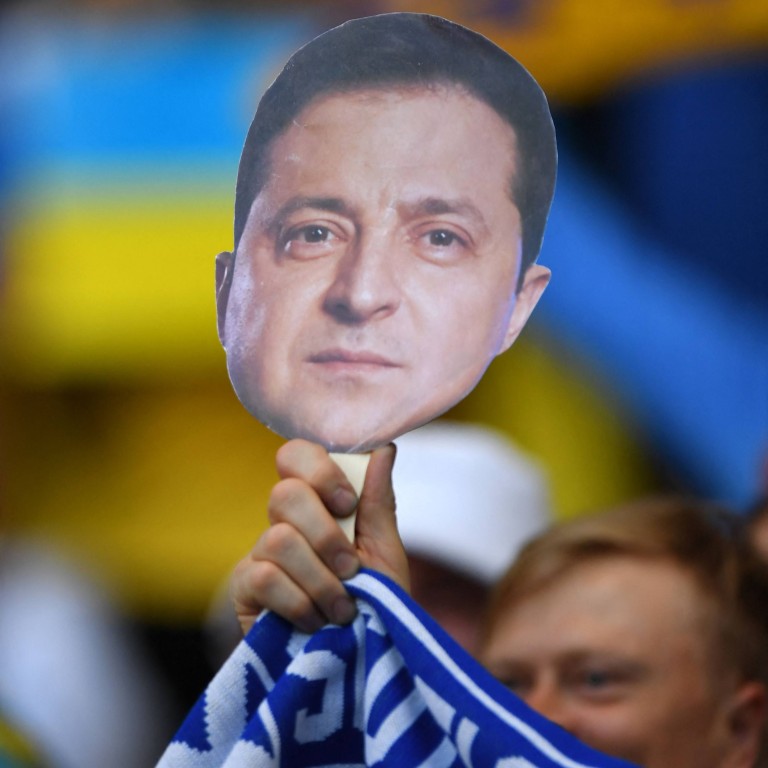 Russia controls 20 per cent of Ukraine, 12 million people displaced: Zelensky
Ukraine's leader said that in 2014, Kremlin-backed separatists and Russian military controlled area size of Netherlands, but now oversaw territory 'much greater' than Netherlands, Belgium, Luxembourg combined
He told Luxembourg lawmakers that an area more than twice that size is 'polluted' with mines and unexploded ordnance, and said 12 million Ukrainians have had to leave their homes – 5 million of them fleeing abroad
Ukraine President Volodymyr Zelensky said Thursday that Russia controls about one-fifth of his country.
"Today, about 20 per cent of our territory is under the control of the occupiers," the Ukrainian leader said during a video address to Luxembourg lawmakers.
In 2014, he said, Kremlin-backed separatists and the Russian military controlled 43,000 square kilometres (16,600 square miles), an area he compared to the size of the Netherlands.
But that figure had increased to nearly 125,000 square kilometres since Putin invaded in February, territory Zelensky said was "much greater" than the Netherlands, Belgium and Luxembourg combined.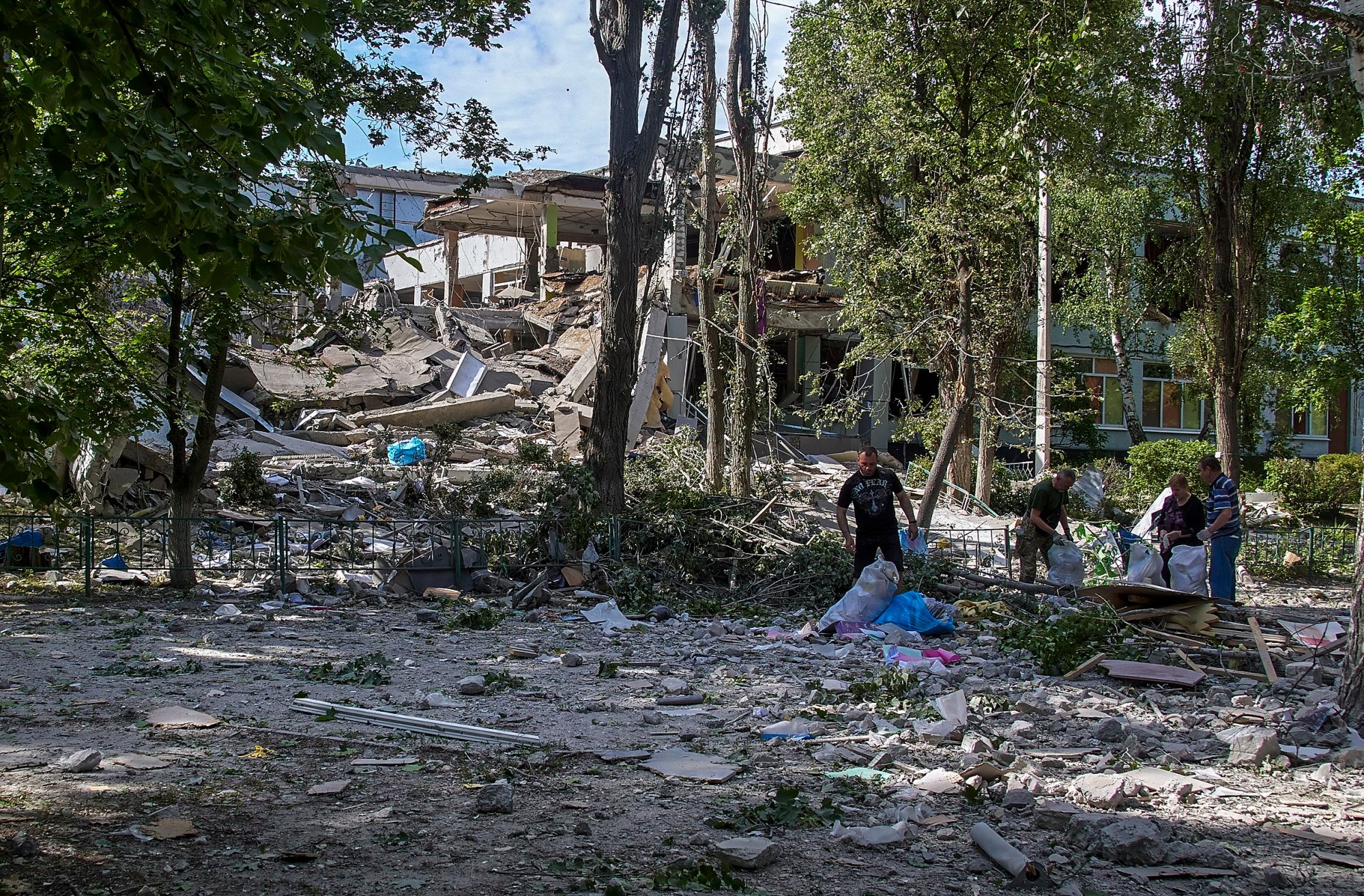 He told lawmakers that an area more than twice that size – "nearly 300,000 square kilometres" – had been "polluted" with mines and unexploded ordnance and said 12 million Ukrainians were displaced, with more than five million of them going abroad.
The president also said Ukraine is "a de facto member of the EU. I believe that Ukraine is already showing by its actions that it meets the European criteria".
Without mentioning Russian President Vladimir Putin by name, Zelensky said: "You have to stop this individual from destroying European values. If we do not manage together to stop this man, then these are dark hours, dark hours that we have already experienced in the Second World War."
Zelensky called for further EU sanctions against Russia and the delivery of "more weapons, modern weapons".
Russian forces are solidifying their hold on the eastern Donbas region and pushing steadily towards Ukraine's de facto administrative centre in that region, Kramatorsk.
However, they have pulled back from regions around the capital and in the northeast to focus on their offensive for the eastern industrial region.
Meanwhile, the head of the African Union, Senegalese President Macky Sall, is due to talk to Putin in the southwestern Russian city of Sochi on Friday, Senegal said.
The visit is aimed at "freeing up stocks of cereals and fertilisers, the blockage of which particularly affects African countries", along with easing the Ukraine conflict, Sall's office said on Thursday.
The visit was organised after an invitation by Putin and Sall will travel with the president of the African Union Commission, his office added.
The AU will also receive a video address from President Zelensky, although no date has been set.
Additional reporting by dpa