Ukraine
Get more with myNEWS
A personalised news feed of stories that matter to you
Learn more
Zelensky: No one knows how long war will be but Ukraine defying expectations
'Remember how in Russia, in the beginning of May, they hoped to seize all of the Donbas? It's already June. Donbas is holding on'
Meanwhile, around 800 people were hiding in bomb shelters under a chemical plant in Sievierodonetsk, city at epicentre of battle in eastern Ukraine for control over industrialised Donbas region
Ukrainian President Volodymyr Zelensky said no one knows how long the war in his country will last but Ukrainian forces are defying expectations by preventing Russian troops from overrunning eastern Ukraine, where the fighting has been fiercest for weeks.
Zelensky said he was proud of Ukrainian defenders managing to hold back the Russian advance in the Donbas region, which borders Russia and where Moscow-backed separatists have controlled much of the territory for eight years.
"Remember how in Russia, in the beginning of May, they hoped to seize all of the Donbas?" the president said late Saturday in his nightly video address. "It's already the 108th day of the war, already June. Donbas is holding on."
Bitter fighting has raged in the eastern city of Sievierodonetsk, which had a pre-war population of 100,000. It, and the neighbouring city of Lysychansk, are the last major areas of the Donbas' Luhansk province not under the control of the pro-Russia rebels.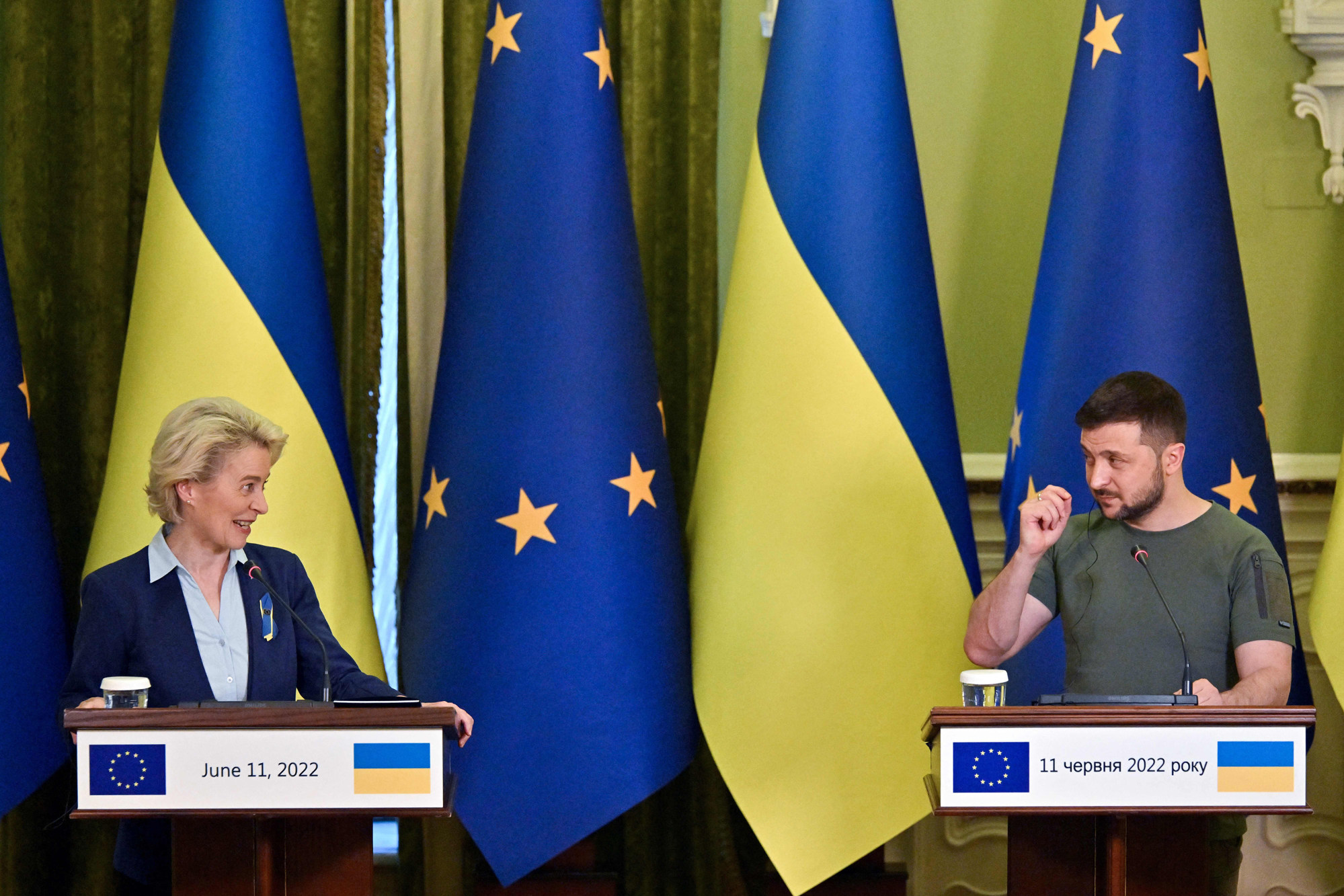 Leonid Pasechnik, head of the separatist-declared Luhansk People's Republic, said
Ukrainian
fighters remained in an industrial area of Sievierodonetsk, including a chemical plant with around 800 civilians hiding in bomb shelters beneath.
"Sievierodonetsk is not completely 100% liberated," Pasechnik said on Saturday, alleging that the Ukrainians were shelling the city from the Azot plant.
Governor Serhiy Gaidai earlier conceded that Russian forces controlled most of the small city, and said Russian shelling of the plant had ignited a big fire after an oil leak.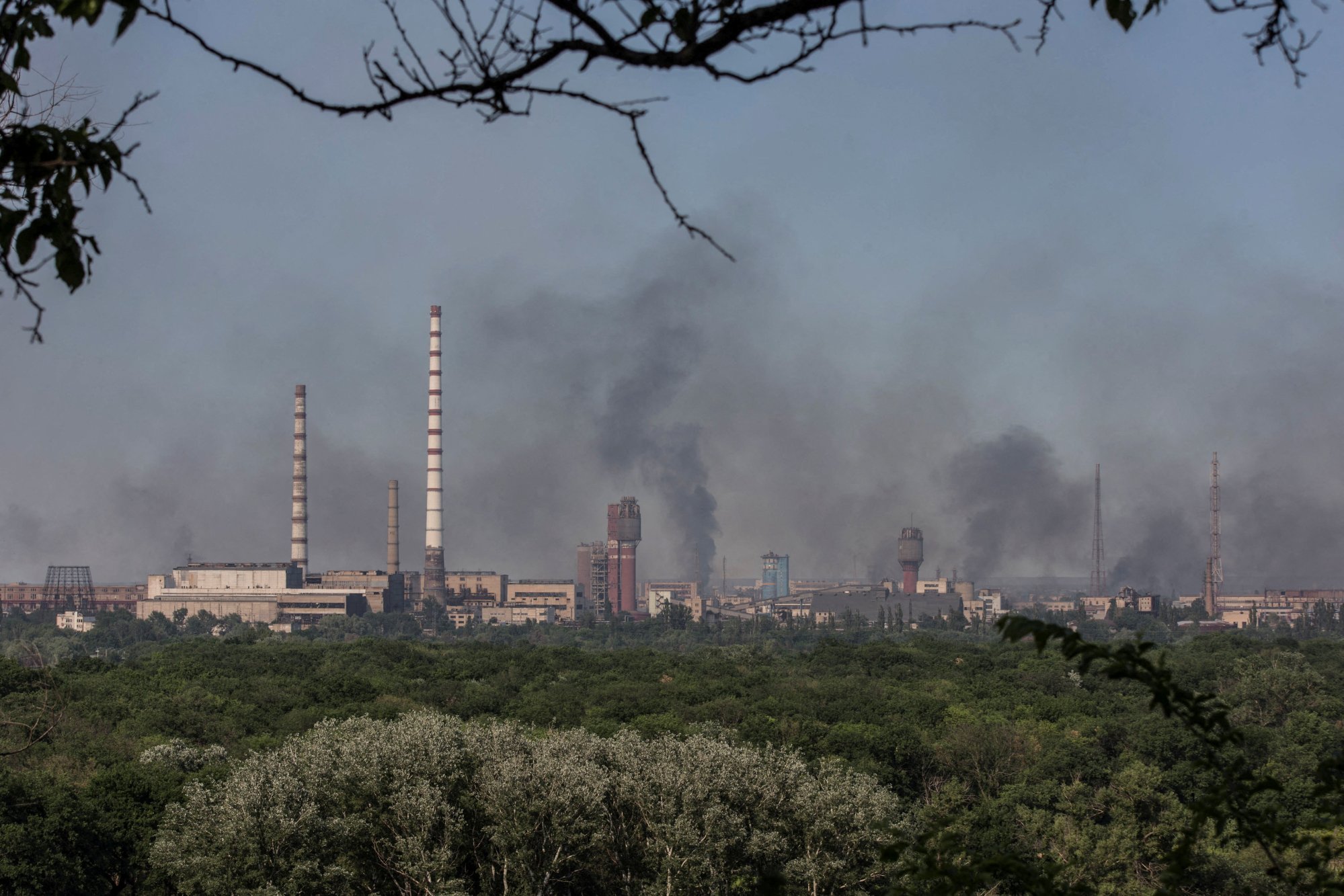 It was not known if the fire was still burning on Sunday.
"No one can say whether and how many victims there have been in the last 24 hours in Sievierodonetsk," Gaidai said on the Telegram messaging app on Sunday.
"Yes, people have been constantly in the shelters, but the Russians are firing at residential areas for hours at a time, using large-calibre artillery," he said. "Everyone wants to evacuate now, probably, but so far there is no such possibility."
Sievierodonetsk has become the epicentre of the battle in eastern Ukraine for control over the industrialised Donbas region, made up of the Luhansk and Donetsk provinces.
Weeks of fighting have pulverised parts of the city and been some of the bloodiest since the invasion began on February 24.
After being forced to scale back its initial campaign goals Moscow has turned to expanding control in the Donbas, where pro-Russian separatists have held a swathe of territory since 2014.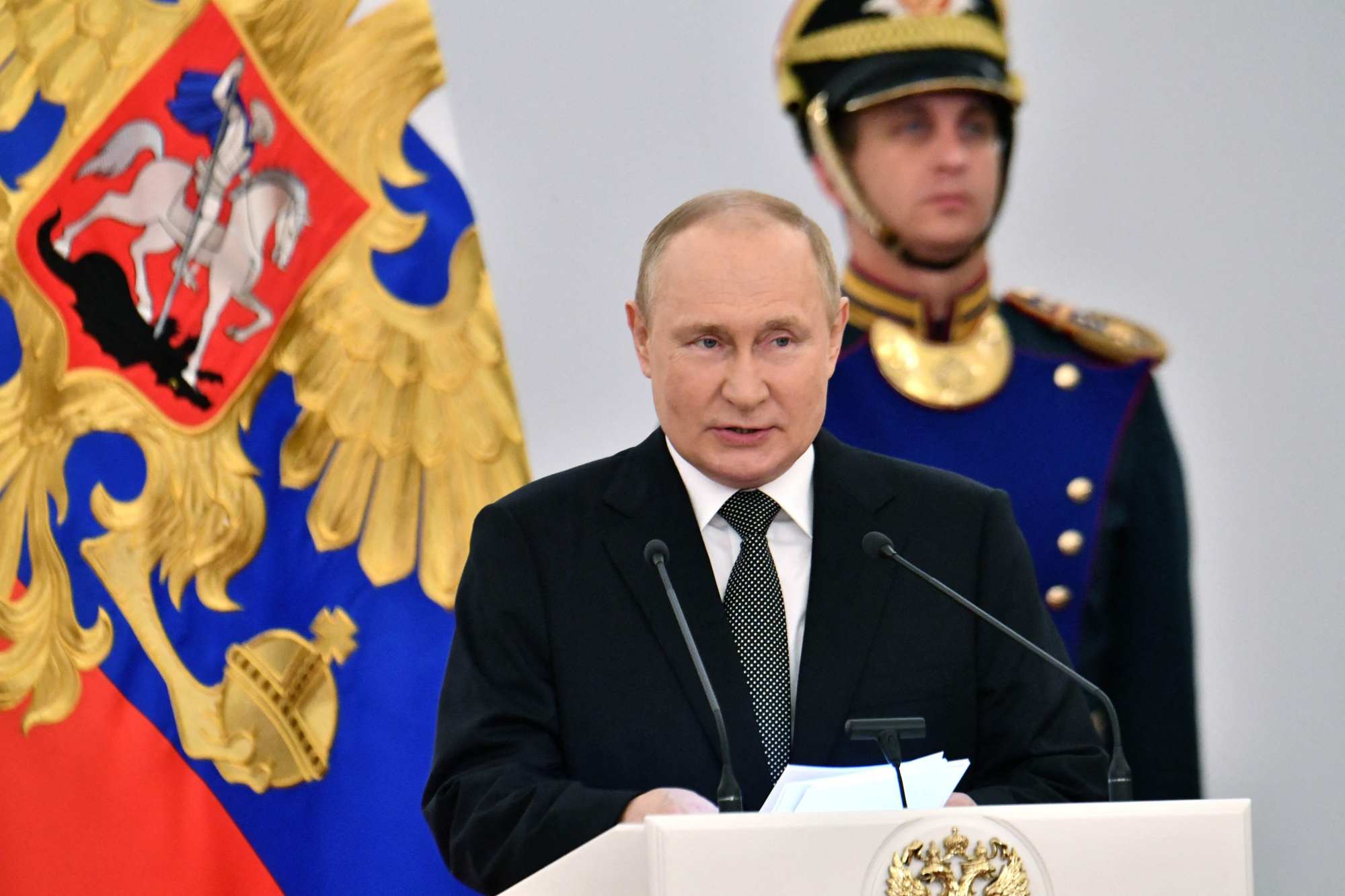 Ukraine and its allies call the invasion an unprovoked war of aggression to capture territory but
Putin
calls it a "special military operation" to disarm and "denazify" the country.
Russia celebrated a patriotic national holiday on Sunday with the Russian president handing out awards to cultural figures and scientists, but many business leaders were concerned about even being seen at this year's St. Petersburg International Economic Forum.
They were fearful it may make them targets for sanctions, said three people familiar with the situation.
Putin pinned awards on a pantheon of figures during a televised ceremony, with laureates including a nuclear engineer, conductor Yuri Bashmet, a columnist for a state newspaper, and Academy award-winning director Nikita Mikhalkov.
Volodymyr Trush, Governor of the Ternopil region in western Ukraine, said there had been a Russian air strike on the western Ukrainian city of Chortkiv. Russian planes had not attacked the area since early April.
Russia has started handing out its passports in two occupied Ukrainian cities, Kherson and Melitopol, Russian news agencies said.
Meanwhile, the bodies of scores of Ukrainian fighters killed during the siege of the Azovstal steelworks in the southern city of Mariupol are still awaiting retrieval, the former commander of Ukraine's Azov National Guard regiment said on Sunday.
Maksym Zhorin said that under the terms of a recent exchange, around 220 bodies of those killed in Azovstal had been sent to Kyiv but "just as many bodies still remain in Mariupol".
"Talks are continuing about further exchanges, to return home all the bodies. Absolutely all bodies must be returned and this is something we will work on," Zhorin added in a video on his Telegram channel.
German Chancellor
Olaf Scholz
, French President
Emmanuel Macron
and Italian Prime Minister Mario Draghi will visit Kyiv before a
Group of Seven
summit at the end of June, Germany's Bild am Sonntag newspaper reported, citing French and Ukrainian government sources.
None of the three has been to Kyiv since Russia's invasion. Macron has sought to maintain a dialogue with Putin, a stance some eastern European and Baltic countries see as undermining efforts to push him into negotiations.
European Commission President Ursula von der Leyen returned from an unscheduled visit to Kyiv on Saturday and said the executive arm of the European Union will do "the right thing" on Ukraine's membership bid. The commission is expected to recommend a candidate status for the country on June 17.
All 27 EU governments would have to agree to grant Ukraine candidate status, after which there would be extensive talks on reforms required before the country could be considered for membership.
Speaking at an Asian security conference in
Singapore
, Chinese Defence Minister Wei Fenghe urged all sides to pursue peace negotiations.
China has refused to call Russia's action an invasion and says sanctions will not solve the problem.
Additional reporting by Bloomberg, Associated Press