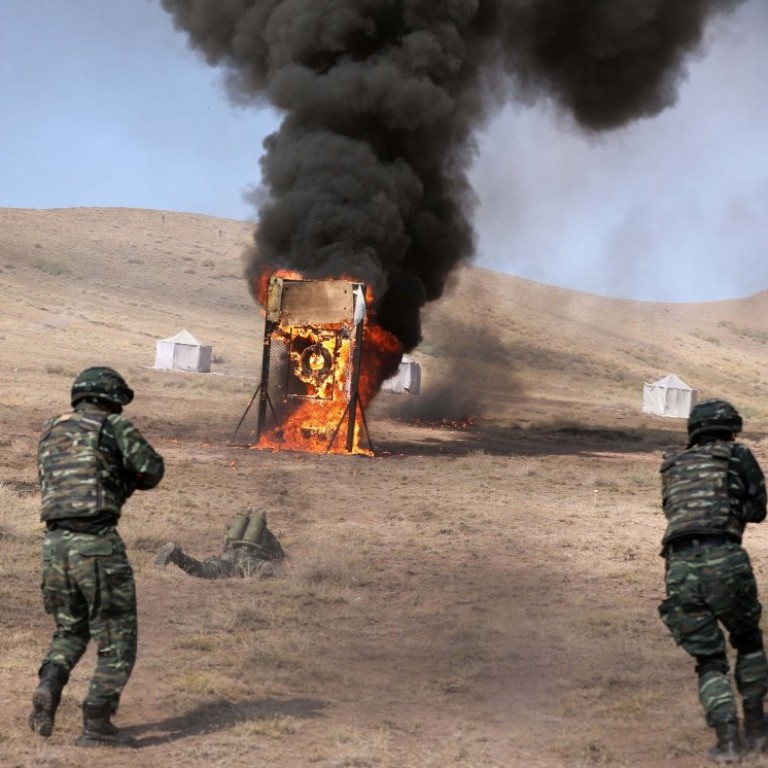 Tajikistan security services kill two 'criminal leaders' in restive east
The two men 'put up armed resistance' using grenades and assault rifles but were 'liquidated' by security services, said the state information service Khovar
Ten others were arrested in ex-Soviet Tajikistan's Gorno-Badakhshan Autonomous Region, which borders China and Afghanistan
Security services killed two leaders of a "criminal group" and arrested 10 others in ex-Soviet Tajikistan's restive east, the Central Asian country's state information service reported on Sunday.
The two men "put up armed resistance" using grenades and assault rifles but were "liquidated" by security services, said the state information service Khovar.
Gorno-Badakhshan Autonomous Region, commonly known by its Soviet-era acronym GBAO, has been a periodic flashpoint since the end of a civil war in Tajikistan in the 1990s.
The region borders China and Afghanistan and was a bastion of resistance to government forces during the conflict.
The two men that security services reportedly killed, Khursand Mazorov and Zoir Rajabov, are part of a loose network of informal leaders in GBAO who have enjoyed fluctuating relations with the central government since a peace deal was reached to end the conflict.
Khovar's report stated that "10 accomplices were arrested" as part of Sunday's operation.
In May, authorities announced an "anti-terror operation" in the region as deteriorating relations between local residents and centrally-appointed officials spawned protests.
More than a dozen people have died during the operation, according to the official account, and a communications blackout imposed on GBAO has limited the information coming out of the region.
Khovar on Saturday reported the arrest of another well-known informal leader in GBAO, Tolib Ayombekov and last month said that another GBAO figurehead Mamadbokir Mamadbokirov, was killed "as a result of internal clashes of criminal groups".
An opposition-led Telegram channel covering GBAO disputed that version of events and said the popular Mamadbokirov had been killed by security forces.