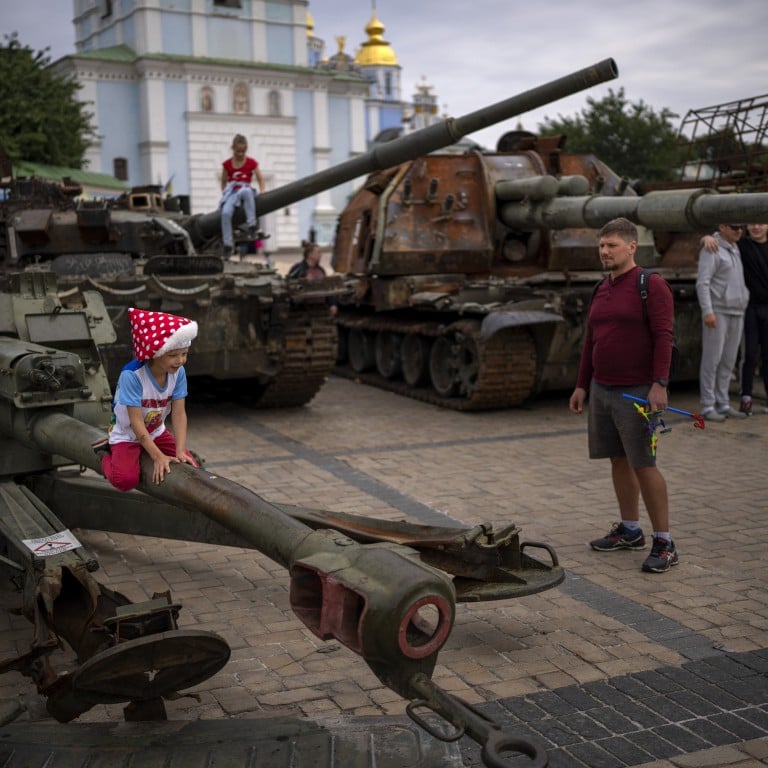 Russian attacks in Ukraine kill and injure several children
About 10 people were injured by rocket attacks in Zelenodolsk, most of them seriously, said the military governor of the town in the Dnipropetrovsk region
There were also rocket attacks in the Mykolayiv region in southern Ukraine where an 8-year-old child is said to have been killed and two other children injured
Several children in Ukraine were killed and injured as a result of Russian attacks and the negligent handling of ammunition, local Ukrainian officials said on Saturday.
"In Zelenodolsk, the Russians killed a nine-year-old boy," the military governor of the town in the Dnipropetrovsk region, Valentyn Resnichenko, wrote on Telegram.
About 10 people were injured by the rocket attacks, most of them seriously, he said.
There were also rocket attacks in the Mykolayiv region in southern Ukraine.
There, an eight-year-old child is said to have been killed by the impacts, while two other children and four adults were injured.
In the north of Ukraine, in the Chernihiv region, the authorities also reported numerous Russian artillery strikes, in which several buildings were damaged.
Here, however, negligence on the part of the Ukrainians themselves was to blame for the injuries to several children: A shot was fired from a grenade launcher at a weapons exhibition in the regional capital of Chernihiv. Five people, including four children between the ages of two and 12, were injured in the incident. The public prosecutor's office has launched investigations.