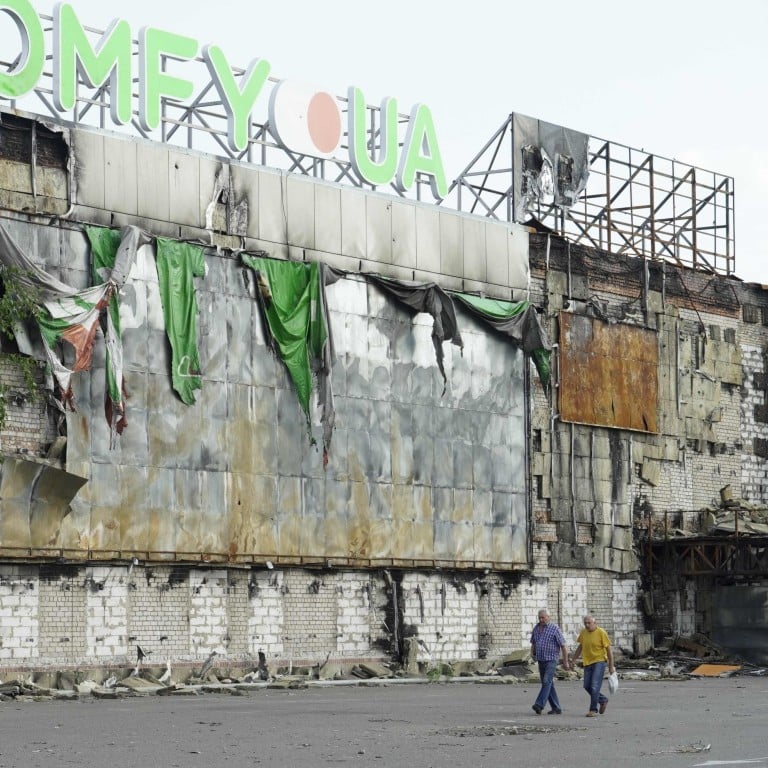 Ukraine: Kyiv intensifies attack on Russian annexed territory Kherson
Kherson was one of the first regions to fall under Russia's control after it invaded Ukraine in February, but Russian forces do not control the entire region
In recent days Ukraine's forces pushed deeper into Russian-controlled territory, particularly in the North of the region on the west bank of the river Dniepr
Russian forces in the Ukrainian region of Kherson, recently annexed by Moscow, have been coming under fierce attack by Kyiv's army in recent days, the Moscow-installed region's governor said in an interview published on Tuesday.
Kherson was one of the first Ukrainian regions to fall under Russian control after Moscow attacked in February. It was annexed last week even though Russian forces do not control the entire region.
Observers of the conflict in recent days have said Ukraine's forces are pushing deeper into Russian-controlled territory, particularly in the North of the region on the west bank of the river Dniepr.
The Moscow-installed governor of Kherson Vladimir Saldo said in an interview taken on Monday and published on his official channel Tuesday that Ukrainian forces had made gains around the village of Dudchany.
"The breakthrough did not last long. Today, when the aviation began to work, a lot of Ukrainian armoured vehicles and personnel were destroyed," he said.
His deputy, Kirill Stremousov, said on social media on Tuesday that the Ukrainian advance towards the village had been stopped and that "there is no panic".
The Russian Telegram channel, Rybar, which tracks Russian military in Ukraine, said Kyiv's forces were advancing around Dudchany and another village, Arkhanhelske, with the aim to "cut off supplies from the Russian group on the right bank of the Dniepr".
With a population of one million before the war, Kherson is a key agricultural area and forms the gateway to the Crimean peninsula.
According to Russian news agencies and unconfirmed social media reports, partisans have attacked Russian occupation units and officials, while Ukrainian forces have destroyed river bridges, leaving Russian units at risk of entrapment.
Some 80 per cent of the region is estimated to be under Russian control.
Ukrainian forces have also pushed further east and may have gone as far as the border of the Luhansk region as they advance toward Kreminna, the Washington-based Institute for the Study of War said in its latest analysis of the combat situation.
On Monday, Ukrainian forces also scored significant gains in the south, raising flags over the villages of Arkhanhelske, Myroliubivka, Khreshchenivka, Mykhalivka and Novovorontsovka.
Despite the latest military gains, Ukrainian Deputy Foreign Minister Yevhen Perebyinis called for the deployment of more weapons to Ukraine following the partial mobilisation announcement by Russia last month.
In a video address to a conference in the Turkish capital, Ankara, on Russia's war against Ukraine on Tuesday, Perebyinis said the additional weapons wouldn't lead to an escalation but help to end the war sooner.
"We need additional long-range artillery and ammunition, combat aircraft, and armed vehicles to continue the liberation of the occupied territories", the deputy minister said. "We need anti-aircraft and anti-missile defence systems to secure our civilians and critical infrastructure from the terrorist attacks on the Russian forces".