03:20
Kyiv cleans up in aftermath of Russian missile strikes
Kyiv cleans up in aftermath of Russian missile strikes
Biden promises Ukraine advanced air defence systems after Russia's bombing blitz
US and Ukrainian presidents speak after a barrage of Russian missiles struck cities across Ukraine, killing at least 19 and injuring dozens
Russia's President Putin has threatened more strikes against Ukrainian infrastructure; G7 nations, Zelensky, to hold emergency call
US President Joe Biden promised to provide advanced air defence systems to Ukraine after Russian missiles rained down on the capital Kyiv and other cities.
Biden spoke to President Volodymyr Zelensky on Monday and "pledged to continue providing Ukraine with the support needed to defend itself, including advanced air defence systems," a White House statement said.
Russian President Vladimir Putin has threatened more "severe" attacks against Ukraine after the
biggest wave of strikes in months
killed at least 19 and injured dozens in retaliation for an explosion that damaged a key bridge linking Russia to the Moscow-annexed Crimean peninsula.
Ukraine, which views the bridge as a military target sustaining Russia's war effort, had celebrated the blast without claiming responsibility.
New missile strikes killed at least one person in the southeastern town of Zaporizhzhia and left part of the Western city of Lviv without power, officials said on Tuesday, after Ukraine woke up to the wailing of air raid sirens for a second day.
Other parts of the country remained blacked out after Monday's fatal cruise missile attacks, said to be the biggest air raids since the start of the war.
The broad avenues of the capital Kyiv were largely deserted after air raid sirens resounded as the morning rush hour was beginning, the same time that Russian missiles struck on Monday. Residents took cover again deep in the underground Metro, where trains were still running.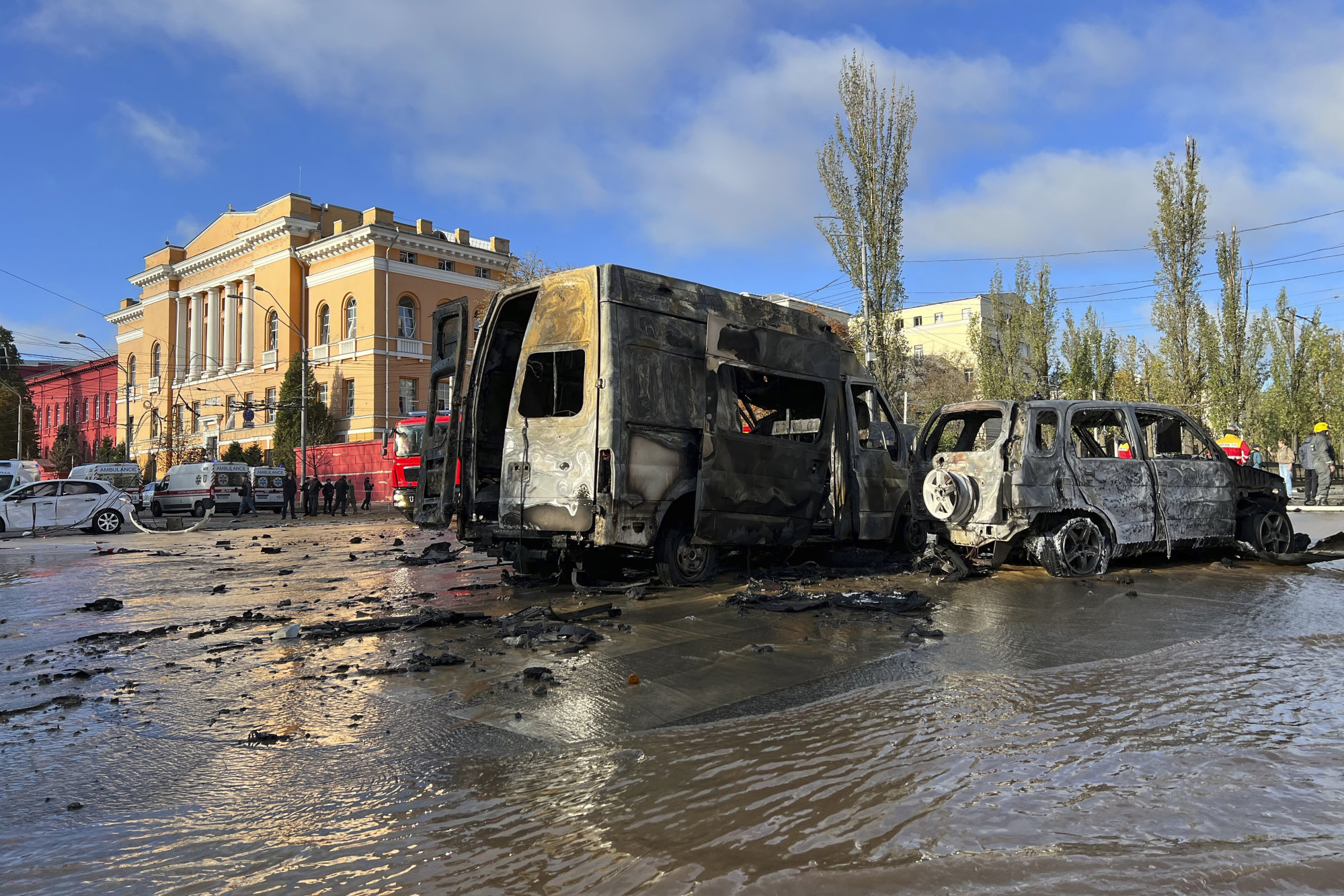 Viktoriya Moshkivski, 35, her husband and their two sons were among hundreds waiting for the all-clear in the Zoloti Vorota station, near a park where a missile ripped a crater next to a playground on Monday.
"(Putin) thinks that if he scares the population, he can ask for concessions, but he is not scaring us," she said, as her sons, Timur, 5, and Rinat, 3, sat by her side on a sleeping bag, the younger playing with a King Kong action figure.
After speaking with Biden, Zelensky tweeted that "air defence is currently the number one priority in our defence cooperation".
"We will do everything to strengthen our armed forces," Zelensky said in a late Monday address. "We will make the battlefield more painful for the enemy."
The White House statement did not specify what systems Biden was talking about. The Pentagon said on September 27 it would start delivering the National Advanced Surface-to-Air Missile System (NASAMS) over the next two months or so.
Russia's ambassador to the United States, Anatoly Antonov, said more help to Ukraine raised the risk of a wider war.
"Such assistance, as well as providing Kyiv with intelligence, instructors and combat guidelines, leads to further escalation and increased the risks of a clash between Russia and Nato," Antonov told media.
On Tuesday Russian Foreign Minister Sergey Lavrov said Moscow was open to talks with the West but had yet to receive any serious proposal to negotiate.
In an interview on state TV, he said Russia was willing to engage with the United States or with Türkiye on ways to end the war.
He also said Russia would not turn down a meeting between Putin and Biden at the G20 November summit in Indonesia.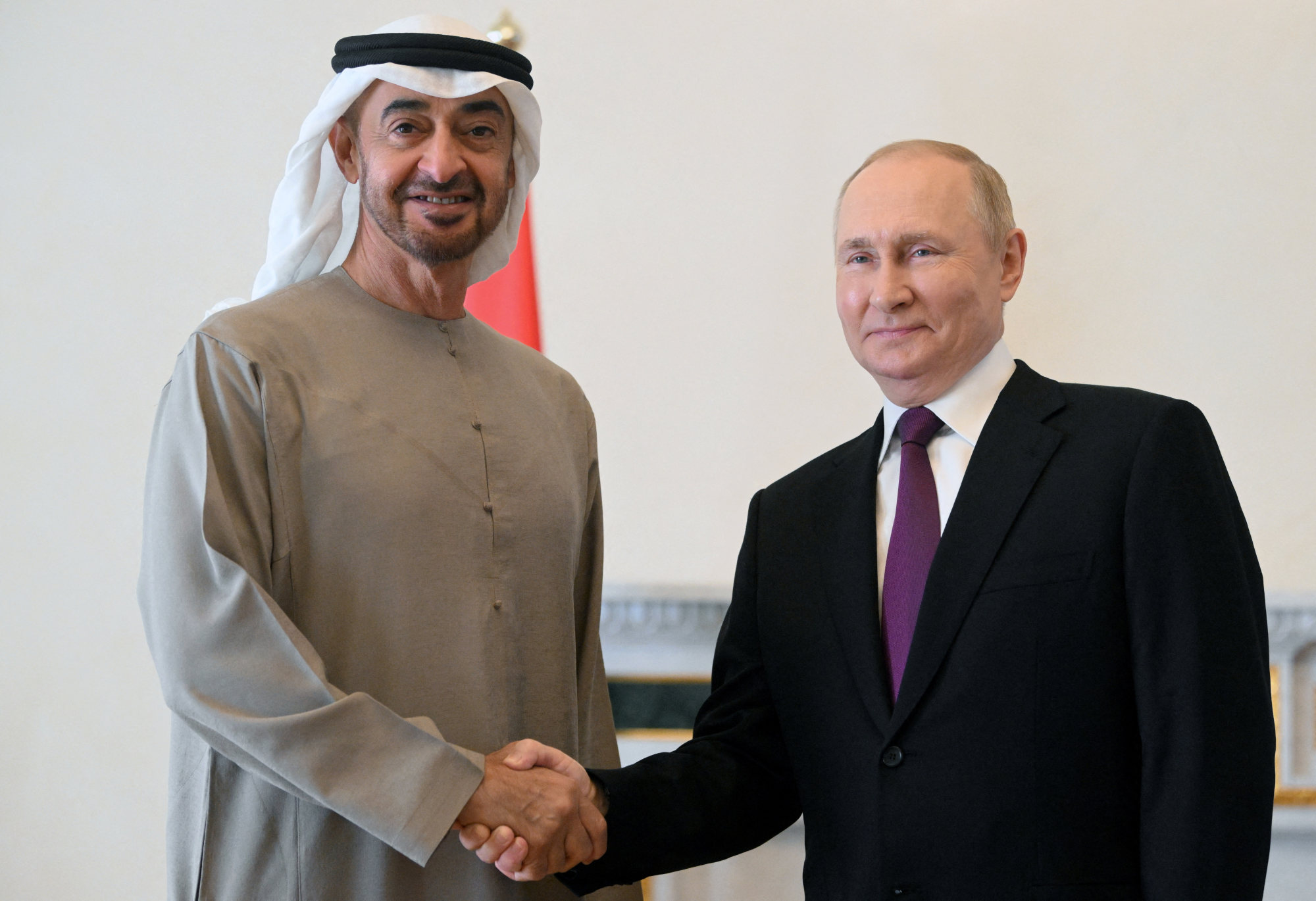 "We have repeatedly said that we never refuse meetings. If there is a proposal, then we will consider it," Lavrov said.
Kyiv said Russian forces had fired more than 80 missiles on cities across Ukraine on Monday and that Russia had also used Iranian drones launched from neighbouring Belarus.
Monday's rush-hour attacks were deliberately timed to kill people and knock out Ukraine's power grid, according to Zelensky.
Prime Minister Denys Shmyhal reported 11 major infrastructure targets were hit in eight regions, leaving parts of Ukraine with no electricity, water or heat. He promised to restore utilities as quickly as possible.
Leaders of the Group of Seven nations planned to hold an emergency call on Tuesday with Zelensky to discuss their response.
The US and its allies have been reluctant to provide their most sophisticated weapons to the Ukrainian military, in part to avoid drawing themselves into direct conflict with Russia.
Zelensky on Monday urged allied nations to do away with such restraints in a series of calls with G7 leaders.
Biden said last week that the world would face "the prospect of Armageddon" if Putin decides to use a nuclear weapon in Ukraine, asking what the Russian leader's "off-ramp" would be to avoid further escalation.
Biden administration officials said the president's comments were not based off new intelligence and that the US has no information indicating Putin is imminently seeking to use nuclear weapons.
Still, the comments revealed Biden's worries that the conflict could spin out of control and have drastic, deadly consequences for the continent and the world.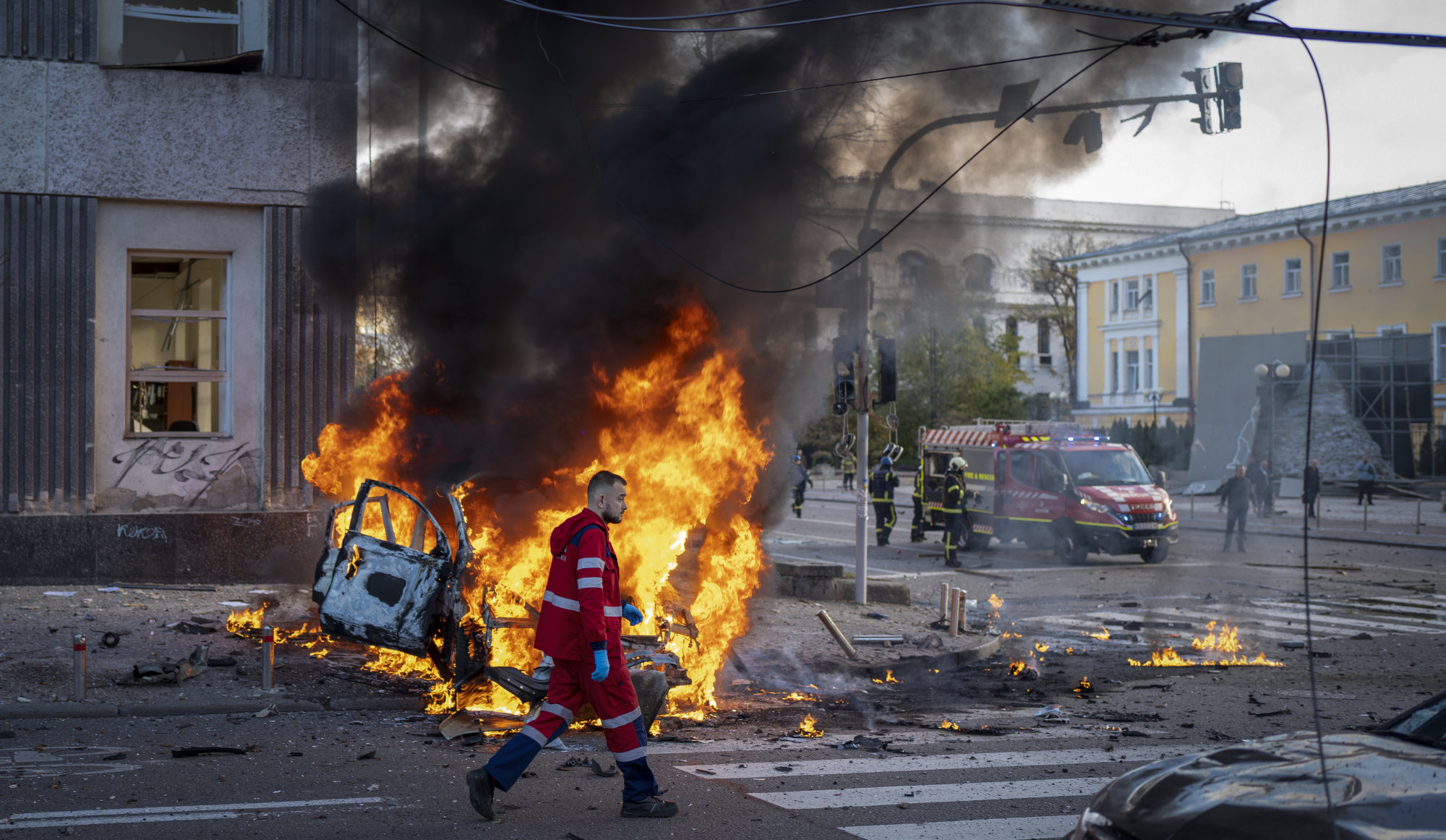 "The Department of Defence will continue to work closely alongside our international allies and partners to support Ukraine in their fight to defend their country for as long as it takes," Brigadier General Patrick Ryder, the Pentagon spokesman, said in a statement Monday.
US Defence Secretary Lloyd Austin is hosting defence and military leaders from nearly 50 nations in Brussels on Wednesday for the previously scheduled Ukraine Defence Contact Group, and will attend the Nato Defence Ministerial meeting, Ryder said.
Russia in recent weeks suffered its worst defeats since February, when Putin launched his full-scale invasion of Ukraine.
Ukrainian forces took back large swathes of occupied territory in the east and south, forcing Russian units to retreat.
Putin has turned to increasingly desperate measures in response to Ukrainian gains, authorising the mobilisation of roughly 300,000 reservists and hurriedly annexing four regions under partial Kremlin control using staged votes that the United Nations condemned as illegal.
The battlefield setbacks have sparked a wave of recriminations inside Russia, with one Kremlin-backed occupation official suggesting Russian Defence Minister Sergei Shoigu should shoot himself.
On Saturday, Russia made its third senior military appointment in the space of a week with air force General Sergei Surovikin taking over as commander of forces in Ukraine. He previously commanded Russia's brutal air campaign in Syria.
Agence France-Presse, Bloomberg and Reuters