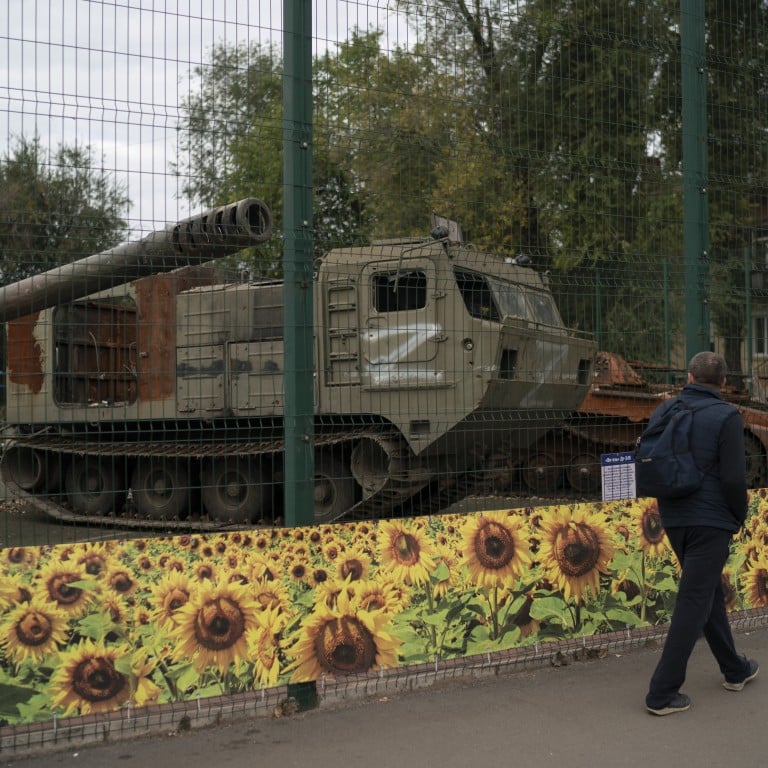 Zelensky vows victory as Ukraine marks Defenders Day
Ukraine's leader expressed gratitude to everyone who has fought for and is still fighting for his country 'we will definitely win now' he said
The president laid a wreath with the colours of his country's flag in front of a memorial in Kyiv, dedicated to soldiers killed on the front lines
Ukraine's President Volodymyr Zelensky on Friday promised victory over Russia as his country celebrated its first Defenders Day public holiday since the start of Moscow's invasion almost eight months ago.
"On October 14, we express our gratitude … gratitude to everyone who fought for Ukraine in the past. And to everyone who is fighting for it now. To all who won then. And to everyone who will definitely win now," Zelensky said in a video address to mark the occasion.
Zelensky laid a wreath with the yellow and blue colours of the Ukrainian flag in front of a memorial in the capital Kyiv, dedicated to soldiers killed on the front lines since 2014, when fighting broke out with Russia-backed separatists in the east.
Zelensky said that by "defeating" Russia "we will respond to all enemies who encroached on Ukraine".
"This will be a victory for all our people", he said. "The world stands with us. More than ever in our history", he added, referring to the unprecedented support from Western capitals.
Ukraine's commander-in-chief General Valeriy Zaluzhny on social media congratulated his troops and thanked them for their service.
"We have stopped the enemy onslaught and ended the myth about the invincibility of the Russian army," he said in a video address.
In Kyiv, religious services and exhibitions were planned on the occasion, with the country's post service announcing the release of commemorative stamps.
Defenders Day was established in 2014 to replace a previous February 23 holiday of Soviet origin that is still celebrated in Russia.