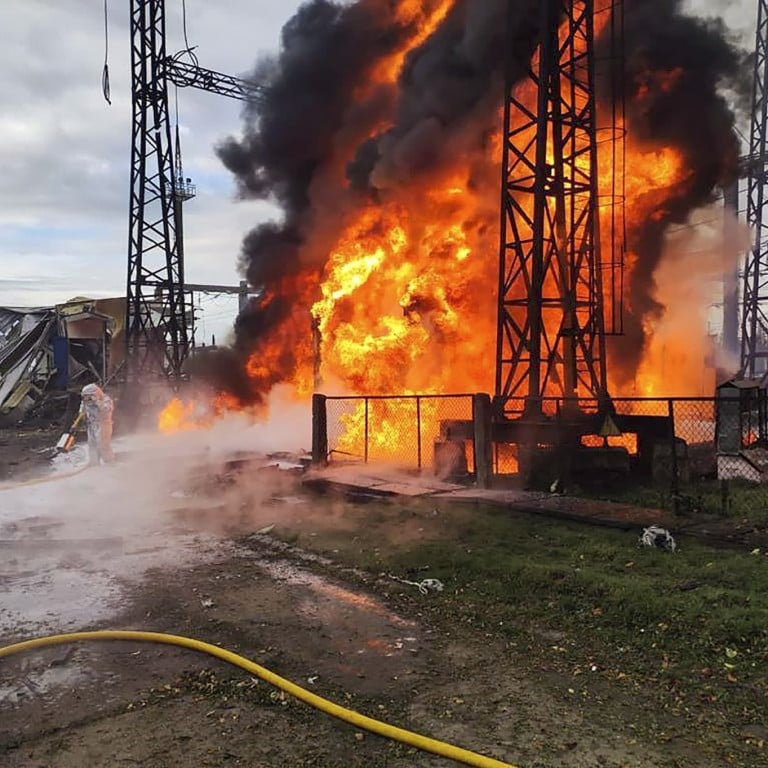 Ukraine war: Kyiv warns of 'humanitarian catastrophe' from Moscow's attacks on energy facilities, more flee Kherson
Ukrainian President Volodymyr Zelensky said Russia fired another 36 missiles at Ukraine. 'The aggressor continues to terrorise our country,' he said
The Russian Defence Ministry confirmed a large number of missile attacks on several parts of Ukraine, sparking air raid alarms nationwide on Saturday
Russia's escalating attacks on Ukraine's energy infrastructure could spark a major "humanitarian catastrophe" as the war-battered country braces for the arrival of snow and cold, the government in Kyiv said on Saturday.
President Volodymyr Zelensky said Russia had fired another 36 missiles at Ukraine. "The aggressor continues to terrorise our country," he said in remarks from Kyiv.
Many of them were shot down by air defences but others managed to strike energy facilities, he said, urging world powers to help "stop this terror."
He thanked energy service providers and grid operators who were in the process of rebuilding critical sites despite the risks. Some 40 per cent of the country's energy infrastructure has already been destroyed, according to Kyiv.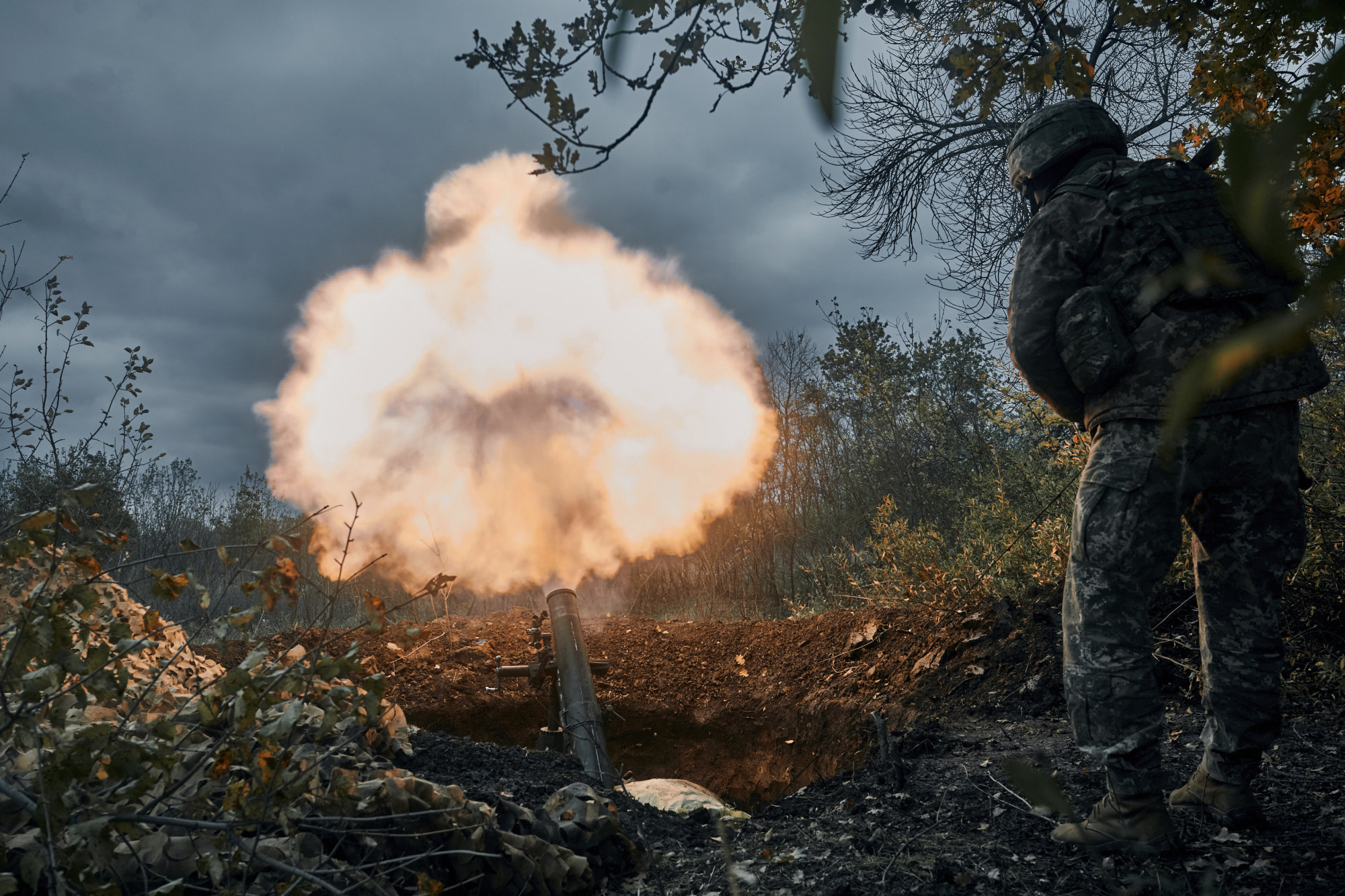 Some 1.5 million customers of the Ukrenergo power company were without electricity in the country, Zelensky's office said.
Ukrenergo spoke of severe damage caused by Russian attacks in the west of the country on Saturday. An energy facility in Luzk was hit hard and the supply failed, authorities said.
"By striking Ukraine's critical infrastructure, the Kremlin wants to provoke new refugees flee to Europe," tweeted Zelensky adviser Mykhailo Podolyak.
"The only way to stop humanitarian catastrophe," he wrote, is "to transfer air defence and additional missiles fast."
The Russian Defence Ministry confirmed a large number of missile attacks on several parts of Ukraine, sparking air raid alarms nationwide on Saturday.
Ukrainian authorities and media reported explosions in the north-western city of Rivne, in the greater Kyiv area and Odesa, among other regions.
Five missiles directed at Kyiv had been intercepted, said the adviser to the Ukrainian Presidential Office, Oleksii Arestovych.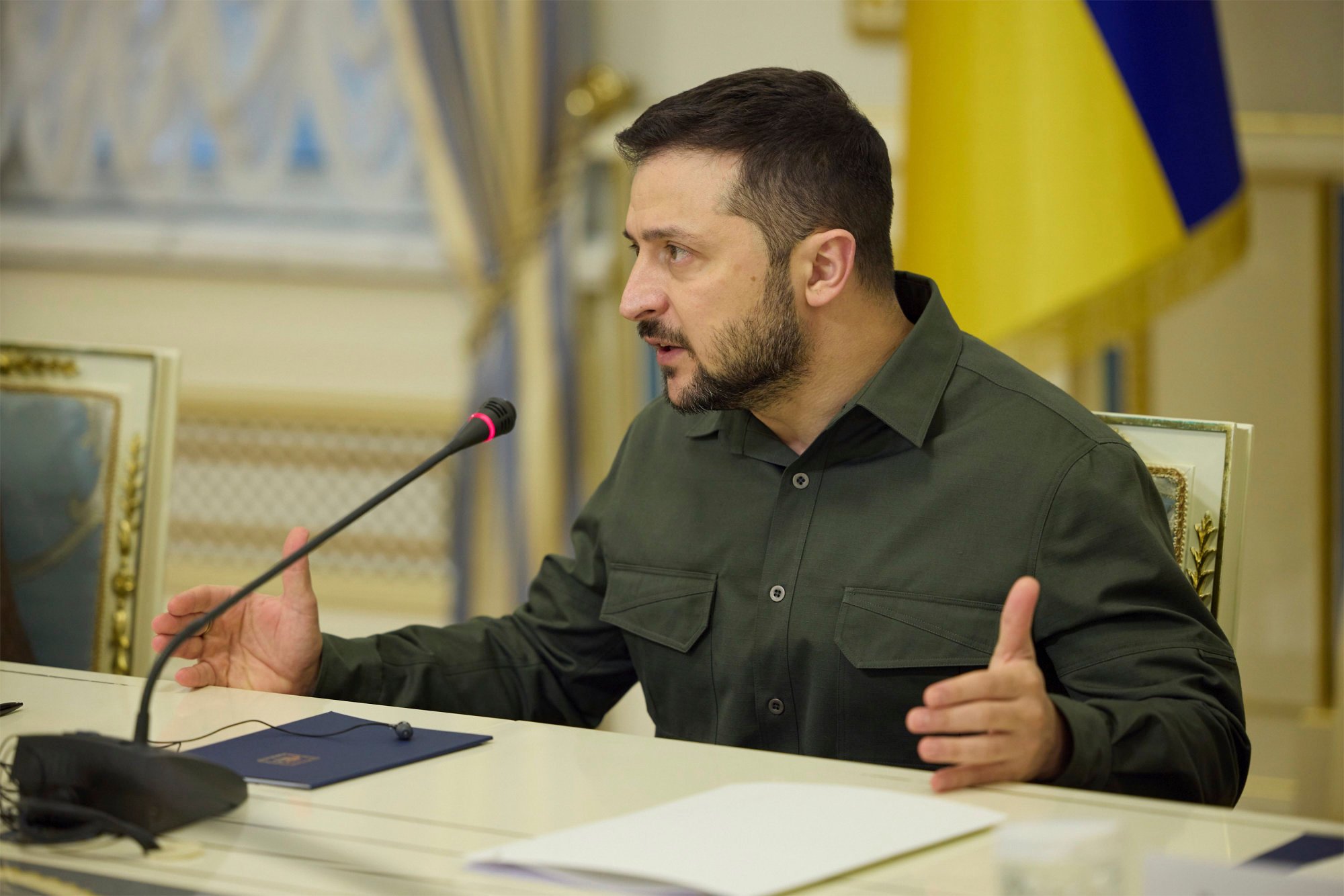 Ukrainian Prime Minister Denys Shmyhal also warned of a new wave of refugees in light of the intensifying missile and drone strikes.
"If there is no more electricity, no more heating, no more water in Ukraine, this can trigger a new migration tsunami," he told the Sunday edition of Germany's broadsheet Frankfurter Allgemeine Zeitung in comments seen in advance by dpa.
Shmyhal accused Russia of wanting to "plunge Ukraine into a humanitarian catastrophe" by attacking its civilian infrastructure.
In view of this, he asked for "mobile equipment to generate electricity and heat" as well as equipment for water treatment. Fuel for the generators is still available "at the moment … but if there are large-scale power and heating failures, [Ukraine] will need more," including "electricity imports" from the West.
Meanwhile, the governor of the Russian border region of Belgorod accused Ukraine of heavy shelling that killed two people and injured 11 others in the town of Shebekino.
Belgorod Governor Vyacheslav Gladkov said energy infrastructure was also hit in the shelling and that some 15,000 people were temporarily without electricity, heating and water.
The Belgorod region, along with other border regions such as Kursk and Bryansk, has complained of taking fire from Ukraine since the beginning of Russia's invasion in February.
Russian occupation authorities in the southern Ukrainian city of Kherson urged civilians to leave immediately, citing what they called a tense military situation.
Kherson links Ukraine to the Crimean Peninsula, and was annexed by Russia in 2014. Thousands of civilians have been leaving in recent days across the Dnipro River after warnings of a looming Ukrainian offensive to recapture the city.
But Saturday's warning was delivered with renewed urgency.
"Due to the tense situation at the front, the increased danger of massive shelling of the city and the threat of terrorist attacks, all civilians must immediately leave the city and cross to the left [east] bank of the Dnipro!" Russian occupation authorities said in a statement posted on Telegram.
Ukraine's General Staff said Ukrainian forces were moving into areas being abandoned by Russian forces.
"Individual units of Russian occupying forces continue to leave the temporarily occupied territory of Kherson region," it said in its evening report on Facebook.
It said Russian forces had left the towns of Charivne on the west bank of the Dnipro and Chkalovo on the east bank and officers and medical staff had been evacuated from the major centre of Beryslav, also on the river's west bank.
G7 condemnation
The Group of Seven (G7) industrialised nations condemned Russia's kidnapping of the Zaporizhzhia nuclear power plant leadership and called for the immediate return of full control of the plant to Ukraine.
"We condemn Russia's repeated kidnapping of Ukrainian ZNPP [Zaporizhzhia nuclear power plant] leadership and staff," G7 Nonproliferation Directors General said in a statement dated on Saturday.
"We urge Russia to immediately return full control of the ZNPP to its rightful sovereign owner, Ukraine," it said.
Russian forces have been in control of the nuclear plant, Europe's largest, since the early days of their invasion of Ukraine, which began in February
Additional reporting by Reuters