Russia
Get more with myNEWS
A personalised news feed of stories that matter to you
Learn more
Wagner mercenary chief Yevgeny Prigozhin presumed dead in Russia plane crash
Powerful mercenary leader Yevgeny Prigozhin was listed on board a private jet that crashed north of Moscow, killing 10
The crash came two months after the Wagner chief led an abortive mutiny against the Russian army's top brass
Russian mercenary chief Yevgeny Prigozhin and top officers of his private Wagner military company were presumed dead in a plane crash that was widely seen as an assassination, two months after they staged a mutiny that dented Russian President Vladimir Putin's authority.
Rosaviatsia, Russia's civil aviation agency, said that Prigozhin and six top lieutenants were on a business jet that crashed on Wednesday near the village of Kuzhenkino in the Tver region, soon after taking off from Moscow, with a crew of three.
"According to the airline, the following passengers were on board the Embraer-135 (EBM-135BJ) aircraft: … Prigozhin, Yevgeny," said Rosaviatsia, which also listed Dmitry Utkin, a shadowy figure known to have neo-Nazi sympathies who managed Wagner's operations and allegedly served in Russian military intelligence.
Valeriy Chekalov, who ran Wagner's sprawling business operations in the Middle East and Africa, was also on board, authorities said.
Rescuers quickly found all 10 bodies, and Russian media cited sources in Prigozhin's Wagner company who confirmed his death.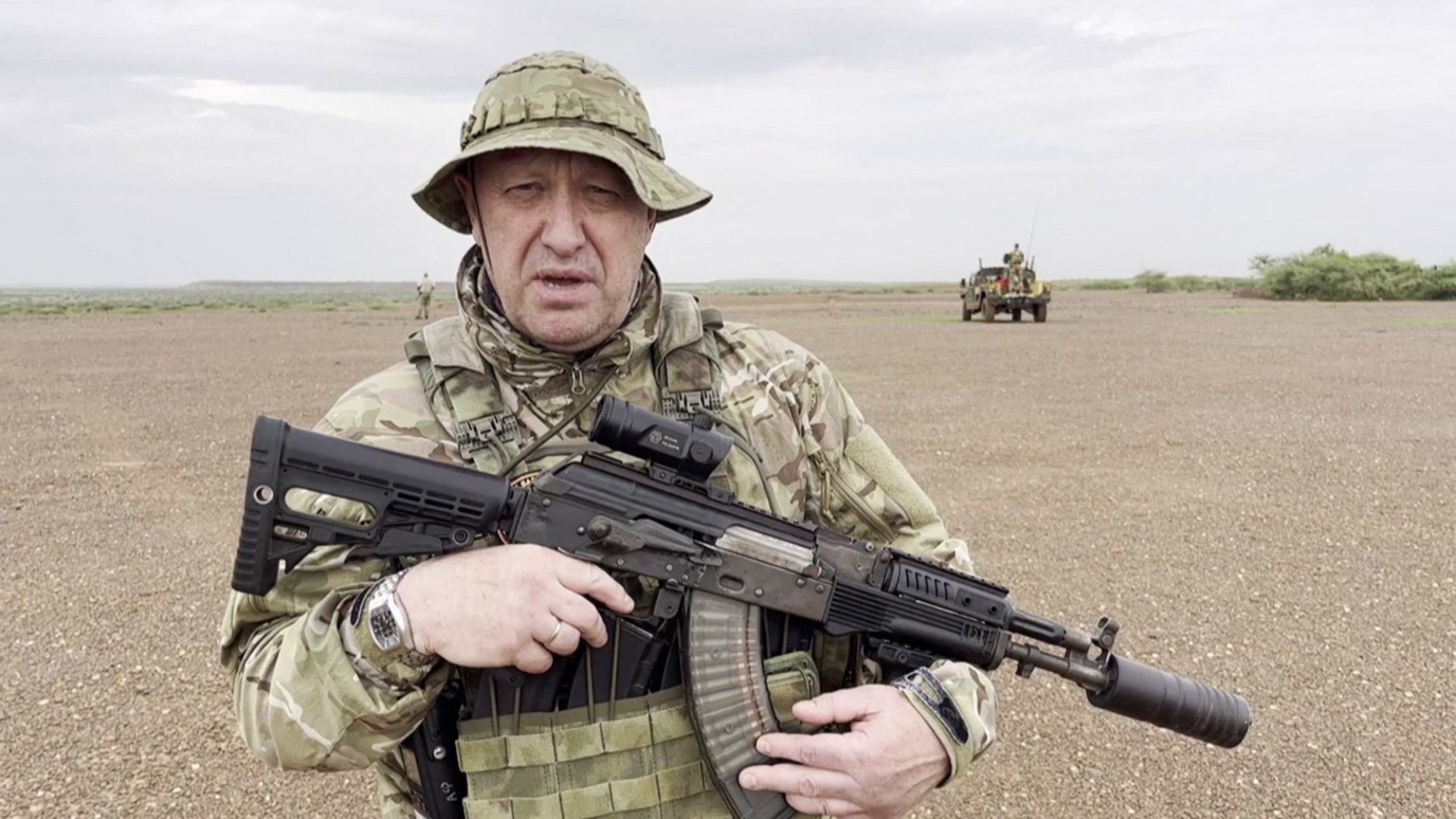 Russian President Vladimir Putin on Thursday expressed his "condolences" and described Prigozhin as a man who made mistakes but "achieved results".
"First of all I want to express words of sincere condolences to the families of all the victims," Putin said in a televised meeting, calling the incident a "tragedy".
"I knew Prigozhin for a very long time, since the early 90s. He was a man of complicated fate, and he made serious mistakes in his life, but he achieved the right results," Putin added.
He said an investigation had been launched into the crash, and that it would take some time.
"It will be conducted in full and brought to a conclusion. There is no doubt about that," Putin said, in footage showing a meeting with the Russian-installed head of the Donetsk region Denis Pushilin.
Ukrainian President Volodymyr Zelensky on Thursday said his country had "nothing to do" with the presumed death, instead implying the Kremlin's responsibility.
"We have nothing to do with this situation, that's for sure. I think everyone knows who this concerns," Zelensky said.
A preliminary US intelligence assessment on Thursday found that the plane crash was intentionally caused by an explosion, according to US and Western officials.
One of the officials, who was not authorised to comment and spoke on condition of anonymity, said the explosion fell in line with Putin's "long history of trying to silence his critics."
The officials did not offer any details of what caused the explosion.
The Pentagon said it did not have information supporting theories that a surface-to-air missile was used to shoot down the aircraft.
The US military has "no information to suggest that there was a surface to air missile" involved in the crash, said defence spokesman Pat Ryder, calling reports of a missile "inaccurate".
Ryder said he could not offer any information on what did cause the crash but he said the US believed that Prigozhin was killed in the crash.
"Our assessment, based on a variety of factors, is that he was likely killed," said Ryder.
A Telegram channel linked to Wagner, Grey Zone, hailed Prigozhin as a hero and a patriot who it said had died at the hands of unidentified people it called "traitors to Russia".
Flightradar24 online tracker showed that the Embraer plane (registration number RA-02795) carrying Prigozhin dropped off the radar at 6.11pm.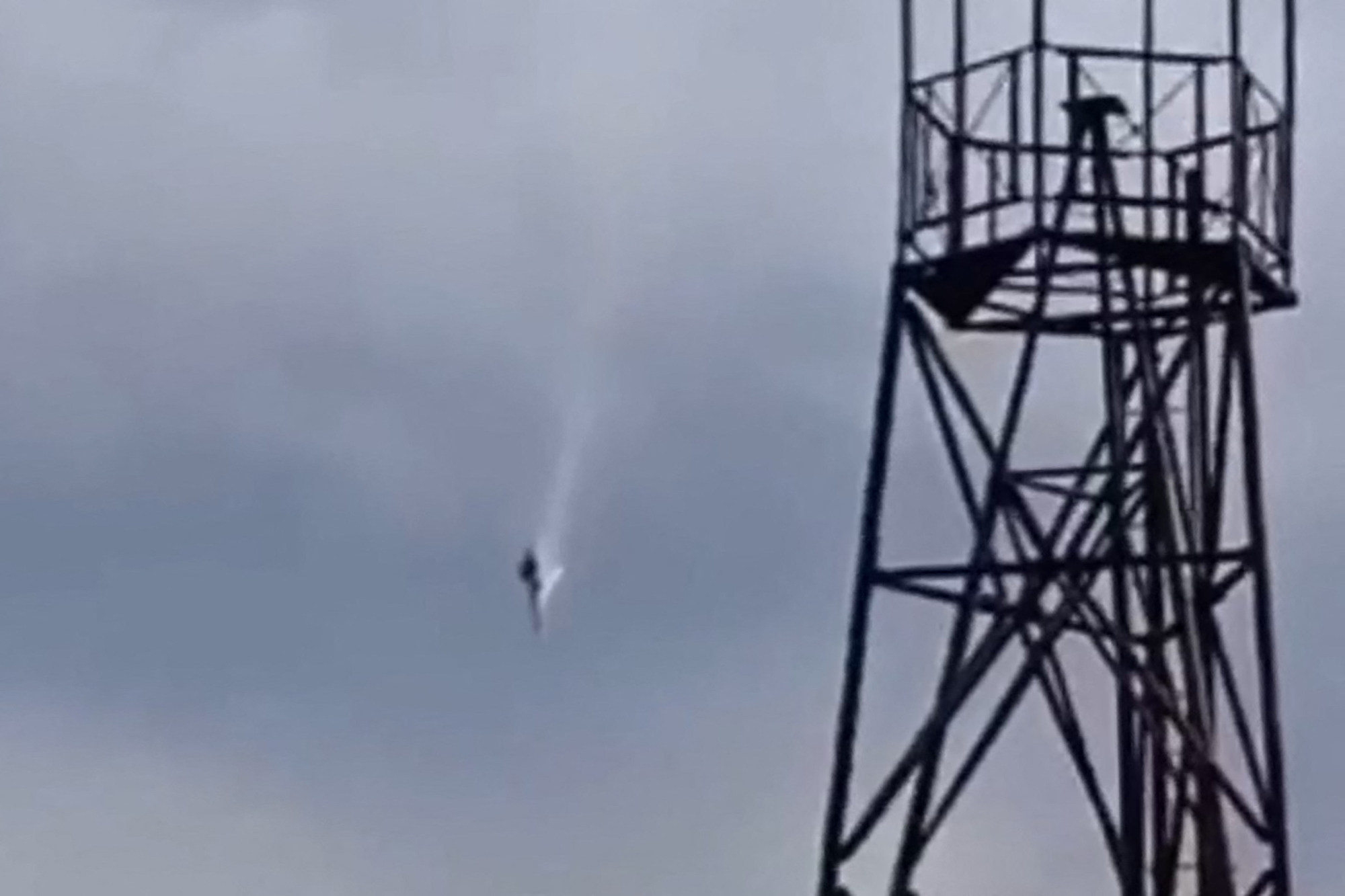 Videos shared by Grey Zone showed a plane dropping like a stone from a large cloud of smoke, twisting wildly as it fell.
Such free-falls can occur when an aircraft sustains severe damage, and a frame-by-frame Associated Press analysis of two videos was consistent with some sort of explosion mid-flight. The images appeared to show the plane was missing a wing.
Local resident Anastasia Bukharova, 27, said she was walking with her children when she saw the plane "and then – boom! – it exploded in the sky and began to fall down". She said she was scared it would hit houses in the village and ran with the children, but it ended up crashing into a field.
"Something sort of was torn from it in the air, and it began to go down and down," she added.
Soon after the crash, a second private jet linked to Prigozhin which also appeared to be heading to St Petersburg, Prigozhin's home base, turned back to Moscow, flight tracking data showed, and later landed.
The 62-year-old Prigozhin typically used two aircraft for travel: one as a decoy, just in case.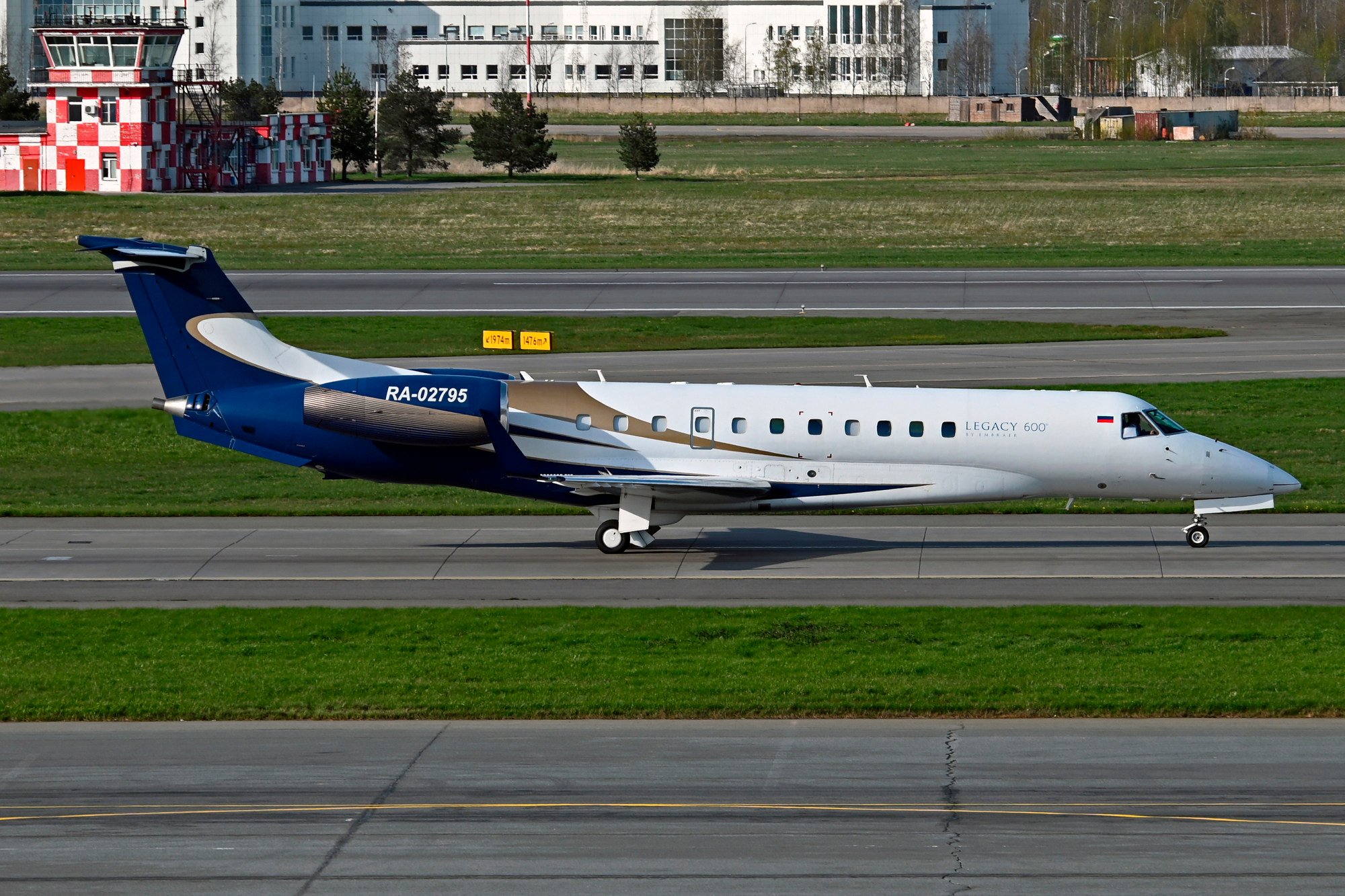 The United States reacted swiftly to initial reports of the crash.
"I don't know for a fact what happened, but I'm not surprised," President Joe Biden said.
In July, Biden publicly said about the man dubbed Putin's chef: "If I were he I'd be careful what I ate."
Ukrainian presidential aide Mykhaylo Podolyak said on social media that the plane crash was "a signal from Putin to Russia's elites ahead of the 2024 elections. 'Beware! Disloyalty equals death'".
Abbas Gallyamov, a former Putin speech-writer turned critic whom the Russian authorities have branded a "foreign agent", suggested Putin, who is expected to run for another term in office next year, was behind the crash and had strengthened his authority in the process.
"The establishment is now convinced that it will not be possible to oppose Putin," Gallyamov wrote on Telegram. "Putin is strong enough and capable of revenge."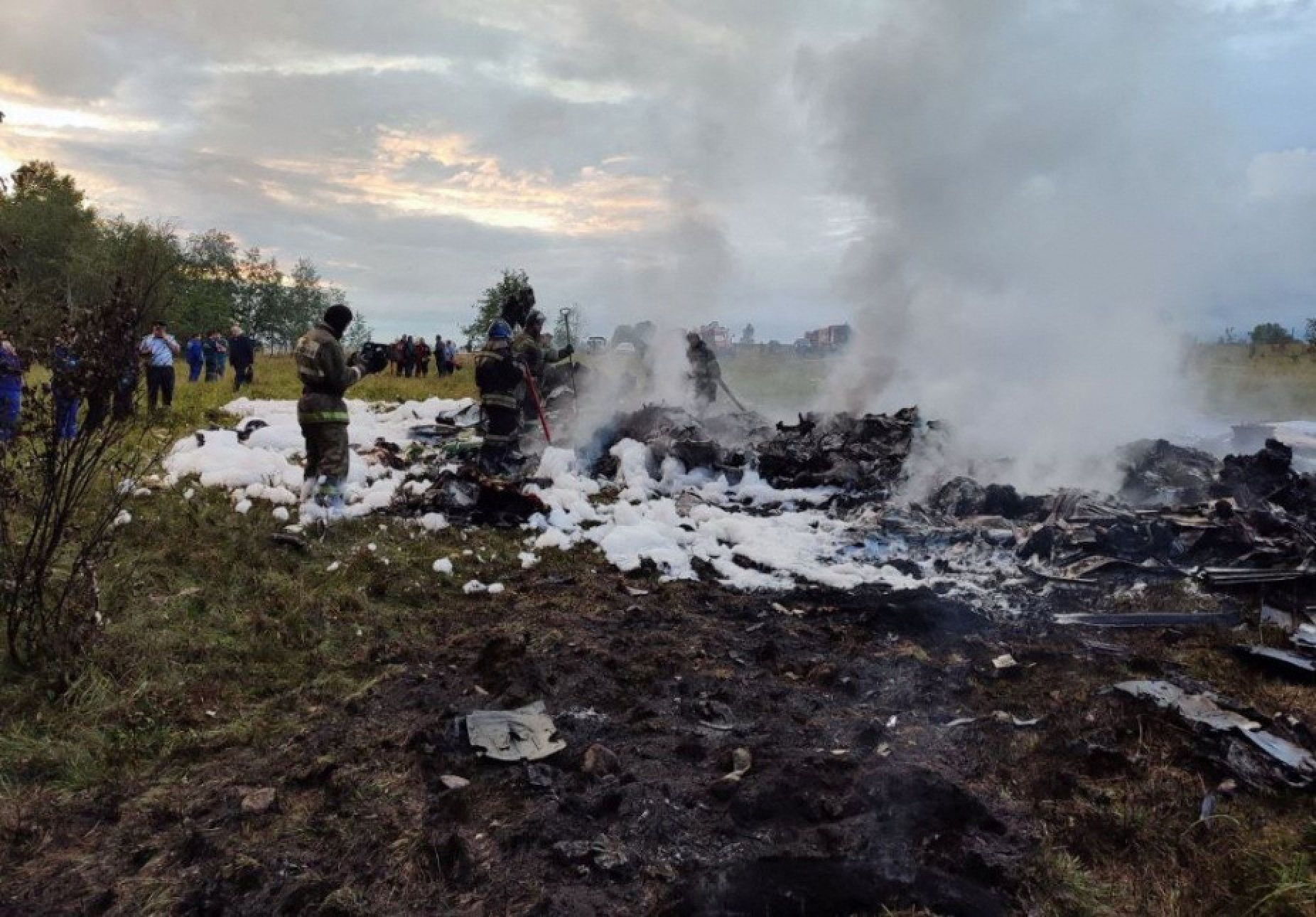 As Russian investigators investigate the circumstances of the crash, many questions remain. Some among the elite said they wanted to wait for DNA tests to be sure that the Wagner leader was on board the plane.
Keir Giles, a Russia expert with the international affairs think tank Chatham House, urged caution about reports of Prigozhin's death. He said "multiple individuals have changed their name to Yevgeny Prigozhin, as part of his efforts to obfuscate his travels".
Wednesday's crash came the same day that Russian media reported that General Sergei Surovikin, a former top commander in Ukraine who was reportedly linked to Prigozhin,
was dismissed from his post
as the commander of Russia's air force.
Surovikin has not been seen in public since the June mutiny, when he recorded a video address urging Prigozhin's forces to pull back.
Prigozhin came into the spotlight during Russia's offensive in Ukraine, launched on February 24, 2022, having previously operated in the shadows.
He spearheaded the capture of several Ukrainian towns including Bakhmut, and harshly criticised Russia's conventional military leadership.
But Prigozhin was locked in a bitter months-long power struggle with Russia's defence ministry, which he accused of trying to "steal" Wagner's victories.
Tensions degenerated into a short-lived rebellion on June 23 and 24.
Thousands of mercenaries took up weapons and marched from southern Russia towards Moscow aiming to topple the country's military leaders.
The mutiny ended with a deal under which Prigozhin was expected to move to neighbouring Belarus with some of his men, where they began training the ex-Soviet country's special forces.
But the fate of Prigozhin remained unclear: he seemed to enjoy a certain amount of freedom and took part in a meeting at the Kremlin where he refused to cede command of his mercenary group.
Still, he mostly remained out of the public eye.
His Telegram channel – where he usually communicated – has been inactive since the end of June.
Wagner-linked Telegram channels instead purportedly relayed rare messages.
The mercenary group maintains a strong military presence on the continent, where it has partnered with several nations, including Mali and the Central African Republic.
Associated Press, Agence France-Presse, Reuters, Bloomberg, Tribune News Service