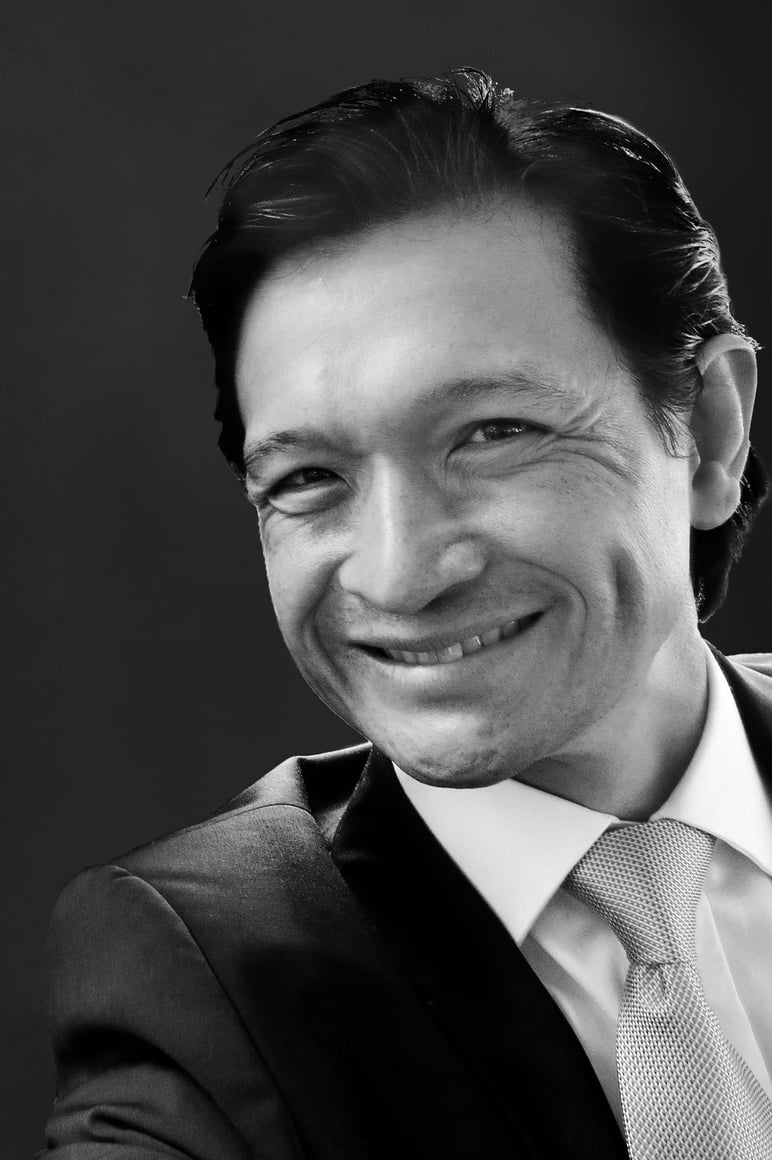 SCMP Columnist
The Hongcouver
by Ian Young
The Hongcouver
by Ian Young
Corrupt Chinese tycoon Ni Ritao, linked to infamous scandal, lied to Canadian court about secret bribery conviction
An SCMP investigation into mainland paper magnate Ni Ritao has revealed how he lied to a Vancouver court about his convictions for graft and forgery, falsely claiming he had been fully exonerated
A corrupt Chinese tycoon, who is trying to regain control of investments in British Columbia that triggered one of the mainland's biggest economic scandals, lied to a Canadian court about his bribery conviction, legal documents obtained by the South China Morning Post reveal.
The mainland and Canadian documents relate to paper magnate Ni Ritao, a key figure in the downfall of former energy minister and senior Chinese economic planner Liu Tienan, who was himself sentenced to life in prison for corruption in 2014.
But Ni's own legal fate has been shrouded in mystery. After he emerged from more than two years in Chinese detention in March 2015, Ni told BC's Supreme Court in an affidavit that he had enjoyed "full exoneration", having assisted authorities with their investigation of "an allegation of corruption against a senior government official".
"The allegation of corruption was not against me," Ni said in the affidavit, signed on September 23, 2015, as part of a damages lawsuit he has filed against former employees of his Canadian firms, and others.
He said: "Since my full exoneration and with the restoration of my right to travel abroad, I have also applied for a Canadian visa in order to be able to travel to attend proceedings in Vancouver."
However, a partially anonymised Chinese court ruling obtained during an SCMP investigation shows that a corruption defendant identified only as "Ni A" was in fact convicted of bribery and forging state documents and sentenced to two years in jail by the Hejian City People's Court of Hebei early last year.
"Ni A" is clearly identifiable as Ni Ritao by his date of birth on August 19, 1962, as well as references to two of Ni Ritao's Canadian firms, CGR and Sun Wave Property, and numerous circumstances described in the verdict.
Read more: Ni Ritao's affadavit claiming "full exoneration"
The quietly issued ruling (see link
here
) was made by chief judge Wei Hongfang on January 20, 2015, and Ni was freed soon after, taking into account time served.
"Ni had no objection against the public prosecution's accusations that he had committed organisational bribery and altered official documents," the Chinese judgement says.
The ruling makes no mention of Ni's links to Liu. It instead centres on Ni's confessed bribery of another politician, Lin Xiushan, former mayor of Qiqihar, a city of more than 5 million people in Heilongjiang Province.
The revelations come as Ni continues to battle over the fate of millions worth of Canadian assets.
Read more: Chinese court ruling reveals "Ni A's" bribery conviction
In 2005, Ni's CGR bought the Skeena Pulp Mill in Prince Rupert, BC, sitting on 109 hectares of land on Watson Island.
But by 2008 the city had seized the property over unpaid taxes. The city has ordered the now-derelict mill decommissioned ahead of a tax sale, and last November some machinery from the mill was auctioned online.
Read more: English translation of Chinese court ruling against "Ni A"
Ni's false affidavit was filed in connection with the damages lawsuit brought by his firms over the handling of his Canadian investments. He is separately engaged in legal action with the City of Prince Rupert in a bid to prevent the mill and its assets being sold off.
Businessman's fate surrounded by secrecy
Despite his various Canadian court battles, Ni's legal situation in China had been unclear since late 2012, when he was taken into custody and deposited in Hejian City Detention Centre, amid the investigation of his links to Liu.
Soon after his release, Ni flew to Canada but was barred from entering by border authorities.
But it is unknown if Ni ever informed his Canadian legal team of his conviction. The SCMP sent details of the Chinese court ruling to Ni's Canadian lawyer, Michael Katzalay, and asked if his client's claim of "full exoneration" could be regarded as anything other than a lie. He was also asked if he was previously aware of Ni's conviction. Katzalay did not reply to multiple requests to respond, lodged via email, voicemail and directly with the staff of his law firm.
It is also unclear why Chinese authorities did not prosecute Ni over his relationship with Liu.
Nor was Ni mentioned in Liu's conviction, which related instead to bribes worth more than 35 million yuan he took from other sources.
Yet Ni's Skeena Pulp Mill triggered the scandal that brought down Liu, when it was revealed in a Chinese media report in late 2012 that a 10 per cent share in Ni's CGR, the owner of the mill, had been allocated to Liu's wife. Ni owned the other 90 per cent.
Company documents showing both the initial allocation of the shares to Liu's wife, Jinghua Guo, and their subsequent transfer to the couple's son, Liu Decheng – who was studying in Canada at the time - have also been obtained by the SCMP.
Ownership of those shares has since apparently reverted to Ni, who said he owned 100 per cent of the firm's shares in last year's affidavit.
According to an affidavit filed by one of Ni's former executives, who directed the SCMP to documents associated with the case on condition that they not be identified, Ni used the Skeena Pulp Mill in an attempted C$200 million "loan scam", in which funds were sought from Chinese bankers in 2007 to buy the factory and get it up and running.
But by this stage the mill was already secretly owned by Ni via his Sun Wave Forest Products company and its subsidiary, CGR.
CGR paid a mere C$3.3 million for the mill in 2005; the massive loans were sought on the basis of a forged C$201 million appraisal that was submitted to BC's Supreme Court as part of the former executive's defence.
The true purpose of the loans, the SCMP's source said, was simply to con vast sums of cash out of the state-owned Export-Import Bank of China and private China Minsheng Bank and then funnel it to Canada. The loans never went through, after bank employees were alerted to the alleged scam, according to a separate affidavit.
Tycoon denied entry to Canada
In addition to his legal action, Ni has gone public in his campaign against the decommissioning and tax sale of the Skeena Pulp Mill.
He placed an advertisement in a local newspaper in late October last year, addressed to the City of Prince Rupert, that said a 2013 settlement agreement over the mill's fate, made while he was in Chinese detention, was "null and void".
In the advertisement, Ni said that on May 3 last year he had "arrived in Canada with utmost sincerity in the hope of properly handling the issues in question through face to face communications and negotiation with all parties concerned only to be denied entry into the country".
He "solemnly declared" that "responsibility for obstacles and challenges in communication and in dealing with the related issues as a result thereof shall rest with Canada and not me."
The declaration, dated September 30, said Ni was in Shanghai at the time.
Prince Rupert has been pursuing Ni's firms through the BC Supreme Court as the city seeks to sell off the mill assets. It is currently petitioning the court to order Sun Wave to hand over a written authorisation to sell the assets under the terms of the 2013 settlement. The City of Prince Rupert - which has sought a confidentiality order for the case and for the petition to be heard in-camera - did not respond to requests for comment.
Ni's damages lawsuit has meanwhile been adjourned.
Liu, whose role as deputy director of China's National Development and Reform Commission put him at the heart of Chinese economic policy formulation, was sentenced to life in prison in December 2014, amid a blaze of publicity. He was one of the biggest catches in Xi Jinping's ongoing anti-corruption crackdown.