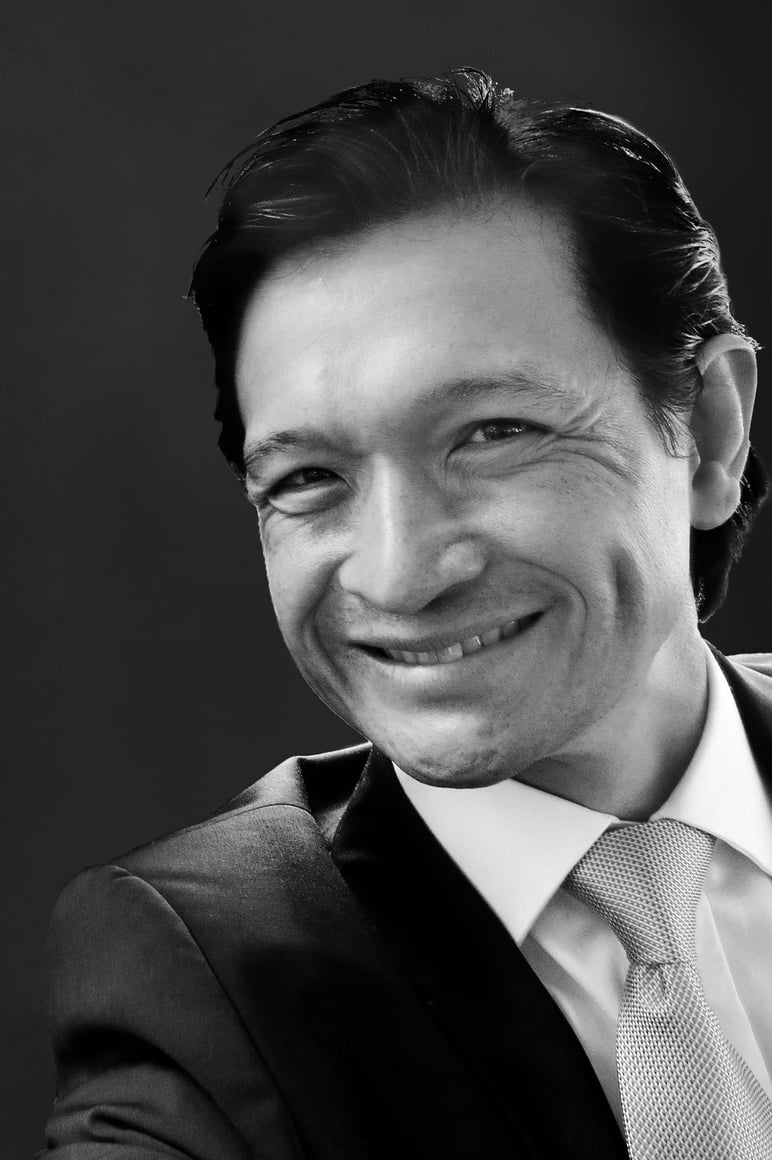 SCMP Columnist
The Hongcouver
by Ian Young
The Hongcouver
by Ian Young
A Vancouver firm offers clients 'new identities'. Its customers have included Chinese criminals
'Amicus is the expert you need if you wish to live a life of anonymity'
At Vancouver firm Amicus International Consulting, discretion is the key to its business: providing clients with anonymity via "new legal identities".
Not just new citizenships and passports, but also plausible cover stories. Amicus says it furnishes clients with online profiles, "consistent … on all major social media websites". And it advises customers on how to stick to their "legend", with tips such as how to fake an accent without arousing suspicion.
The company says it also arranges overseas transfers of convicts incarcerated in foreign lands.
Who would require such a unique set of services?
The firm promises "extreme confidentiality". But in case studies listed on its
website
, Amicus says its clients have included two Chinese fraudsters involved in the theft of more than US$485 million from the Bank of China, which was laundered through the Vancouver real estate markets and Las Vegas casinos between 1991 and 2004.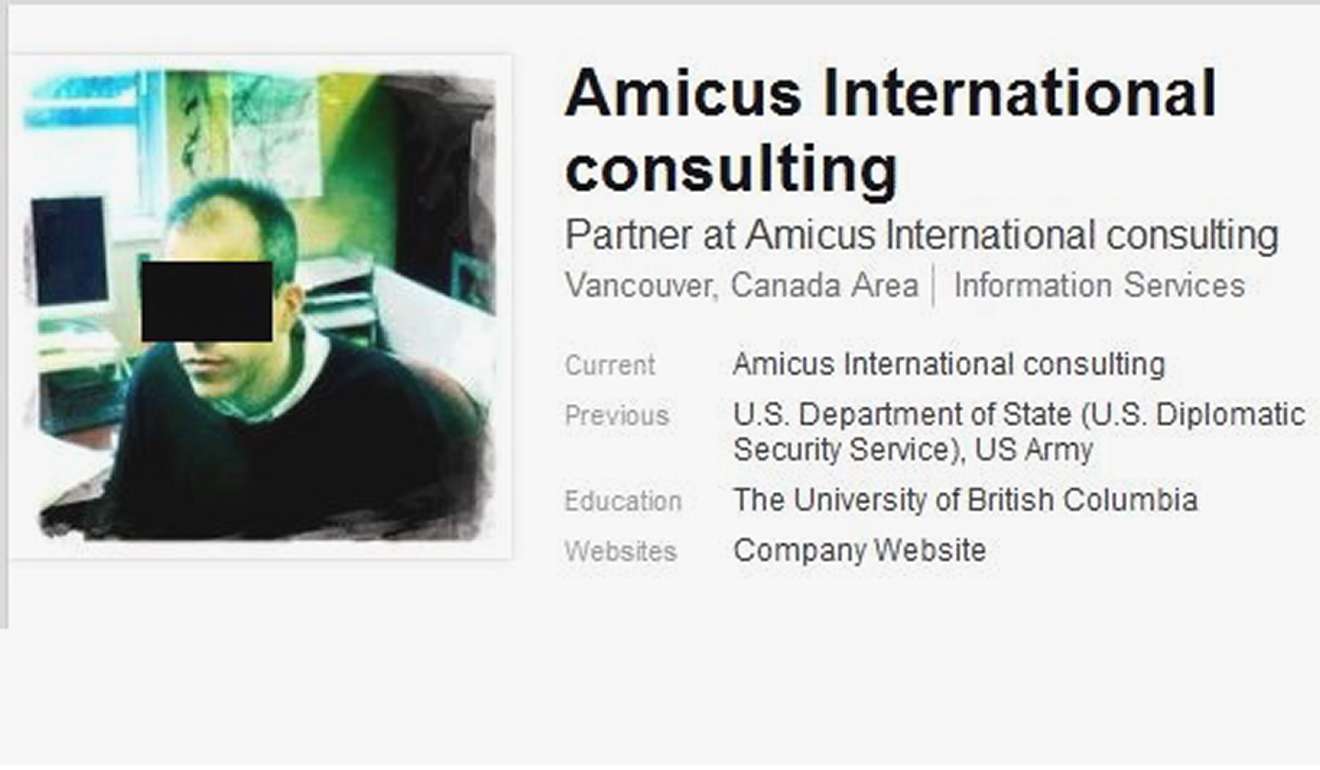 Kuang Wan Fang and Yu Ying Yi, the wives of two BOC managers who were the primary participants in the fraud, were each sentenced to eight years' prison by a federal court in Nevada in 2009 (their husbands each received sentences of more than 20 years, and are still imprisoned in the US). But what Kuang and Yu really feared was being sent back to China to face the possibility of the death penalty.
Enter Amicus International Consulting, which says it helped Kuang and Yu obtain Spanish citizenships - even as they were imprisoned in the US - then arranged for them to be sent to Spain under a prisoner treaty transfer in 2011.
"We create the solutions for clients who find themselves in very unique and challenging circumstances," the firm says on its website.
But for Kuang, the story did not end there, and the challenges of her circumstances were far from solved. On September 24, 2015, she was whisked off to China in a chartered Gulfstream jet, into the waiting handcuffs of Chinese police.
What is Amicus International?
Amicus did not respond to the South China Morning Post's repeated requests for an interview about its services.
No company by the name "Amicus International Consulting", or any obvious variation, is registered in British Columbia, although it could be registered outside the province or exist as a numbered company. Nor could the firm be located at the Burnaby street address listed on its website.
Yet the firm maintains an extensive website and social media footprint, including a regularly updated
Facebook page
and a presence on LinkedIn and Pinterest.
"Anonymous living, although extremely difficult at the outset, is achievable through careful preparation and with expert advice," the website says. "Amicus is the expert you need if you wish to live a life of anonymity."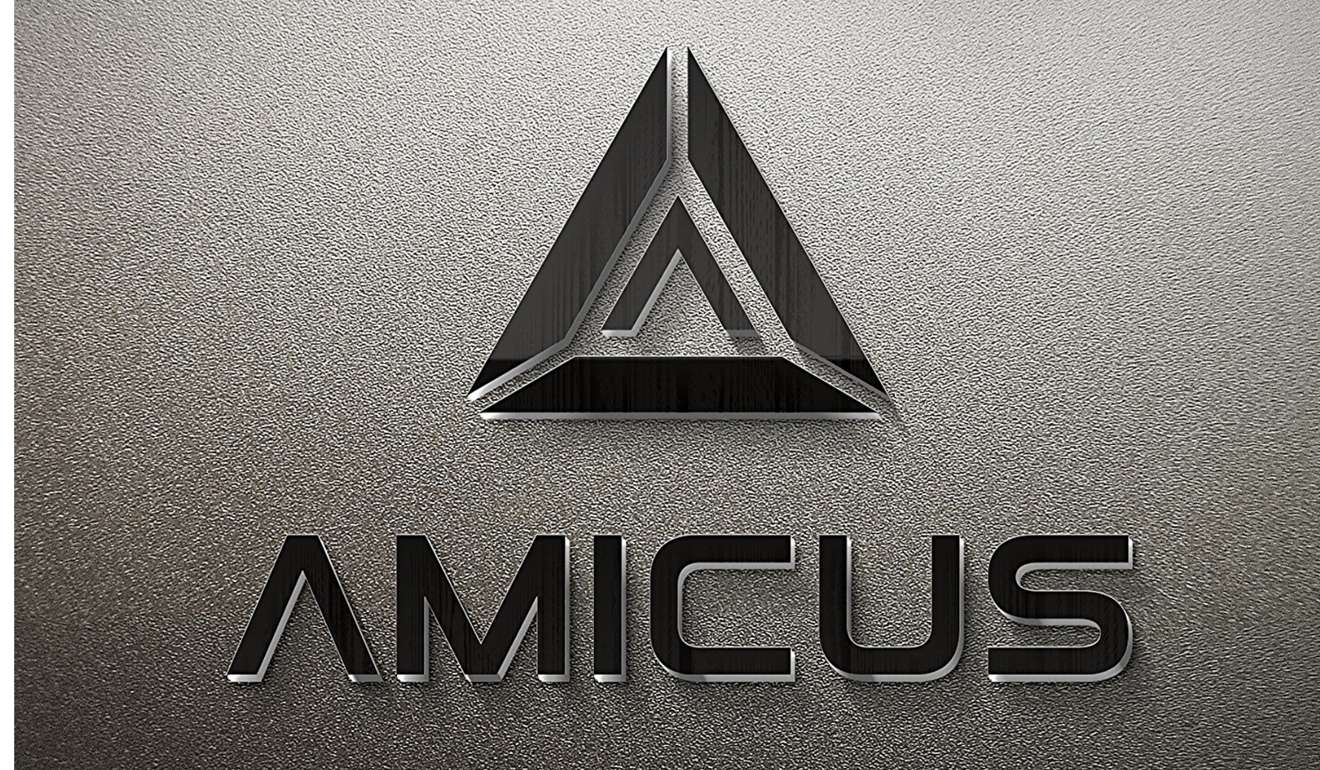 The company rigorously and repeatedly states that its services are legal, warning potential customers that "using a stolen, counterfeit, cloned, borrowed or altered identity is very dangerous".
Instead, it offers to help obtain a new passport via various citizenship-for-sale schemes around the world, a legal and relatively commonplace service.
Other aspects of Amicus' services are more unusual, and sound as if they have come straight out of a spycraft manual.
"When assuming your new cover/alias, your 'legend' is the background information that will 'flesh-out' your identity, and to ensure it is plausible," the company advises on its site.
"If your legend is a nationality not your own, you should be familiar with basic politics and news in your home country …You don't want to get caught because someone asks what school you went to in your cover's home town and you can't name it or its mascot, or because you're visiting Japan as a South Korean and have nothing of note to say about the controversy over the Dokdo/Takeshima islands, or refer to them incorrectly for your nationality."
Other tips include:
"If your legend speaks with a different accent than you do, you should be able to emulate it without going overboard and arousing suspicion. Learn how locals pronounce their city names, especially if you're using a regional or local accent (eg it's not 'Baltimore' if you're from the area — locals often pronounce it more like 'Ballimer')."
"Don't be afraid to draw on your own experience, as long as it works with your legend. The most convincing stories are the truthful ones…Telling the truth whenever you actually can goes a long way towards making your legend more believable."
"Basic details about your legend should come easily and without hesitation. Your birthdate, profession, place of residence and address, details of your home, favourite drink, dish, or place to eat back home, and so on."
Christine Duhaime is a Vancouver lawyer and an anti-money-laundering expert, who represents China's CITIC bank in Canada in pursuit of illicit funds in other countries.
She emphasised that it was "perfectly legal" for someone to change their identity – but only with the consent of their government.
"The government knows you are the new you and the government will issue you new identity documents and authorise you to obtain a new passport under your new name," she said.
"A Chinese foreign national would have to undertake a name change legally in China first, then under that new name, they can go live in Spain or wherever they wish to live. [But] I cannot see how it is legal to assume an entirely new identity without the consent of the person's government because without that consent, every document presented for ID, and correspondingly, every document that person signs as the new non-legal fictitious person would appear to me to be the identity fraud.
"If it were legal to assume a new identity without the consent of the country in which you are a citizen, and without the home country issuing new identity documents, every fugitive and criminal would do it and it would be easy."
Amicus' clients Kuang and Yu were Chinese nationals who became naturalised US citizens. But when the US Department of Justice announced their sentencing on May 6, 2009, it said that their denaturalisation was under way. It is unclear whether they were stripped of US citizenship before or after they obtained Spanish citizenship.
Duhaime said it was possible that Amicus' services were completely legal. "If the service involves advising foreign nationals to apply legally for a new identity in their own country and once approved as a new person, to relocate under a new identity, that seems, on its face, legal to me."
But she added that she had "never heard of such a service". "To change ones name legally is not an expensive process," she added.
Amicus charges clients an initial C$600 consultation fee, then C$300 per hour.
The identity of the firm's operator is unclear.
But a LinkedIn profile in the company's name features a photo of a stern-looking man at a desk, whose experience and qualifications are listed as including more than five years in the US State Department in the diplomatic security service, almost 12 years in the US Army, a Brazilian law degree and a certificate program at the University of British Columbia in immigration law.
"They appear to be giving legal advice to the public," said Duhaime, which she said demanded a lawyer on staff who is called to the Bar in British Columbia.
The case of Kuang Wan Fang
Amicus says it has no shortage of clients. "We have helped hundreds over many years, and we are very good at what we do."
These apparently included Kuang and Yu, whose case was notorious for the vast sums stolen. However, the self-proclaimed role of Amicus in their case has not previously been reported.
Kuang's husband, Xu Chaofan, and Yu's husband, Xu Guojun, were involved in a massive scam to defraud their employer, the Bank of China, that lasted from 1991 until their arrest in the US in 2004. Together with a third BOC manager, they made off with at least US$485 million. They fled to the US via Vancouver, acquired US citizenship and laundered their cash through Canadian and Hong Kong banks, Macau and Las Vegas casinos, and the Vancouver and Toronto property markets.
According to the US indictment that would lead to all being convicted, the fraudsters used the stolen cash to buy at least three Richmond mansions, on Udy Road and Mang Road, that are now valued at about C$9.5 million.
According to Amicus, it helped get Kuang and Yu transferred into Spanish custody on September 23 and September 11, 2011, respectively; the US Federal Bureau of Prisons confirms that they did indeed leave US custody on those dates, although their destination is not listed.
Kuang's movements between 2011 and 2015 are unclear. In the meantime, the BC Supreme Court ruled on April 16, 2015, that Kuang should repay BOC the entire stolen sum, now valued at C$670 million, which the RCMP said had been hidden and dispersed among 14 relatives, many living in the Vancouver area, according to The Province newspaper's account of the case.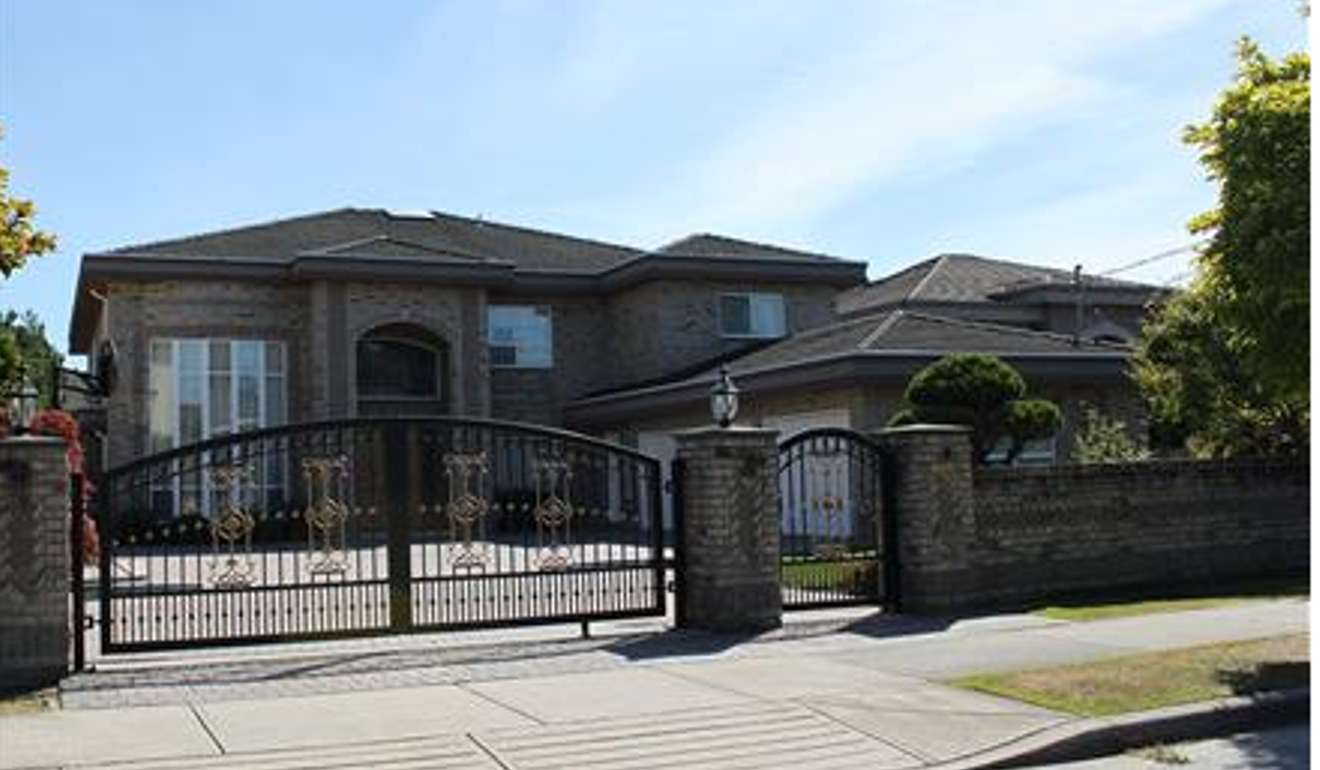 Doubts about Kuang's whereabouts were removed on September 24, 2015, when she appeared in the doorway of a luxury Gulfstream IV jet on the tarmac of Changle Airport in Fuzhou. But any sense of glamour was erased by her dishevelled appearance – and the Chinese policewomen leading her down the jet's stairs.
At the time, the repatriation was described as having been made by US and Chinese authorities, with Kuang under suspicion of corruption and bribery in the mainland. "This is another important action of China-US judicial and law enforcement cooperation against corruption," Foreign Ministry spokesperson Hong Lei said of Kuang. There was no mention of Spain in any official references to her case.
As for Amicus, it says on its website that its goal was to get Kuang and Yu "to a country where they would be safe".
"By combining what we do best - second citizenships and treaty transfers - we came up with the best solution to their problem."
And Yu, whose US-imposed prison sentence has likely been completed? Chinese authorities have not said whether they intend to seek her prosecution or repatriation. Her current whereabouts are unknown.
Note: A previous version of this story included a photo taken from Amicus International's website which the company claimed depicted Chinese fraudster Kuang Wan Fang. The SCMP has been alerted that the person in the photo is not Kuang and it has been removed, along with a photo that Amicus claimed depicted Yu Ying Yi.
*
The Hongcouver blog is devoted to the hybrid culture of its namesake cities: Hong Kong and Vancouver. All story ideas and comments are welcome. Connect with me by email [email protected] or on Twitter, @ianjamesyoung70.