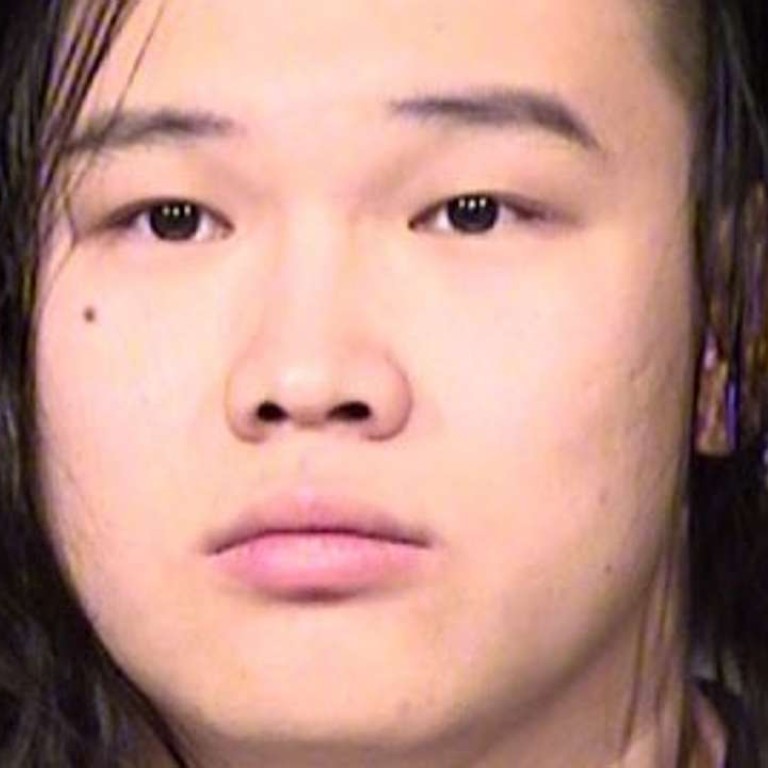 US to deport 'dirty minded' Chinese college student who recorded women using bathroom
Zhang Xiaoyuan was apprehended and forced him to hand over his phone by two women who caught him coming out of a female bathroom on Arizona campus
A foreign Arizona State University student who was caught last year taking surreptitious videos of women using the bathroom now faces deportation to China, according to US Immigration and Customs Enforcement.
Zhang Xiaoyuan, 22, was convicted in January on felony voyeurism charges, according to court records. The Chinese national was in the United States on a student visa and enrolled as an undergraduate communications student at ASU, a university spokeswoman confirmed.
After Zhang's conviction, a federal immigration judge determined the Chinese national "no longer has a legal basis to remain in the US," ICE spokeswoman Yasmeen Pitts O'Keefe said in a statement. "Accordingly, ICE is now making preparations to repatriate Mr Zhang to his native country."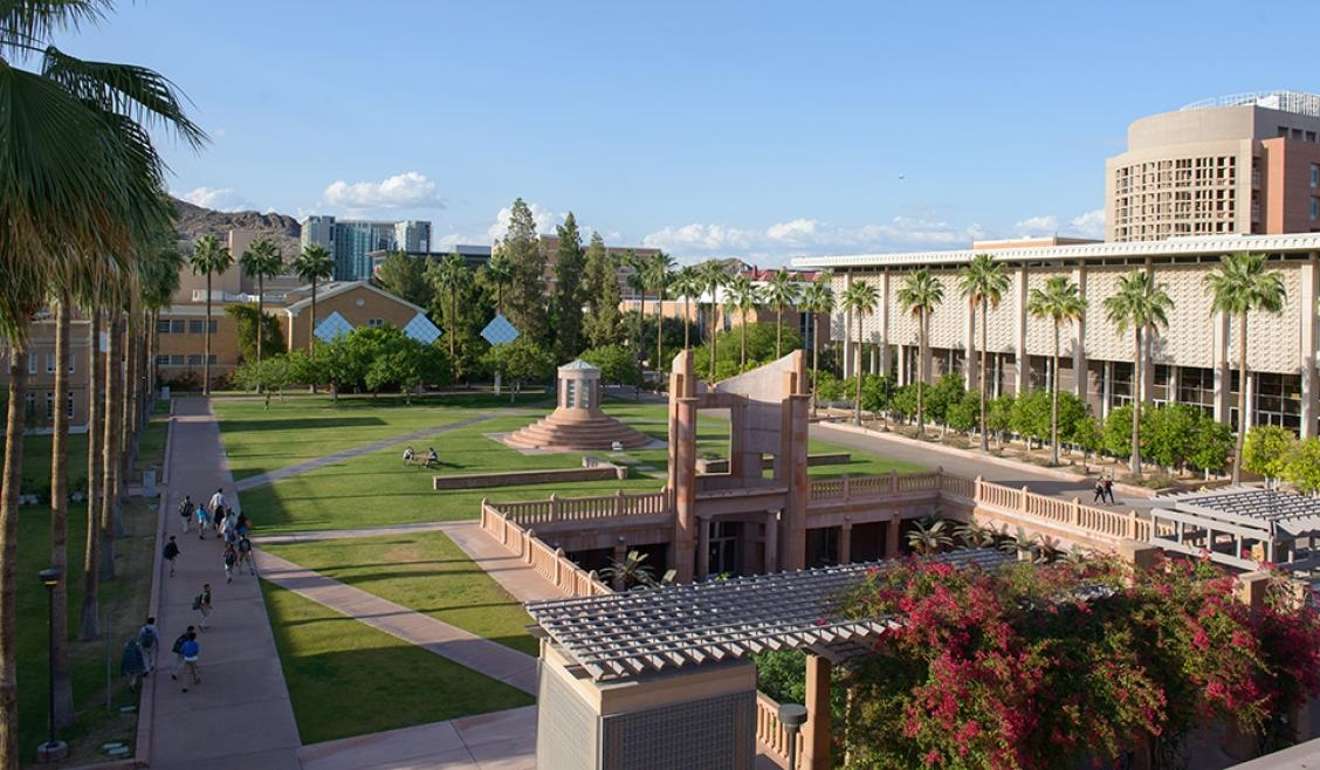 Zhang was apprehended inside a lecture hall on ASU's Tempe campus on the night of September 26, after two women observed him emerging from the women's restroom and suspected he had taken video and photographs of them while inside, according to police records obtained by KTVK News.
The women detained Zhang and took his phone away from him so he couldn't delete anything, police records said. When officers arrived, Zhang gave consent to search his phone; the two women watched videos recorded on the phone and were able to identify victims, records stated.
According to a probable cause statement, Zhang had not been able to find the men's room in the building and decided to use the women's restroom instead. While in the centre stall, he used his phone to record video of the women because he had a "dirty mind," Zhang later told a police officer who conducted a more detailed interview in Putonghua at the station.
Police obtained a warrant to search Zhang's phone and obtained other evidence of inappropriate photos.
He was charged with six counts of unlawful viewing, taping and recording of persons, records showed. Because Zhang was a Chinese national, police also placed him on a federal immigration hold.
In its report, ASU police noted Zhang had a history of taking surreptitious photos and videos from underneath women's skirts.
In his initial court appearance in September, Zhang fidgeted as a judge explained that he could not be released from jail as long as the immigration hold was in place, even if he posted his US$5,000 bond.
The judge also told Zhang that, if he was released, he could not return to the scene of the crime and could not have contact with the victims in the case.
Zhang seemed confused, asking several times through a translator whether it made a difference if he posted bond or not, as well as when a federal immigration judge might make a decision.
"As I told you, there's always the possibility that you're not released by the federal government," the judge told him. "You may be removed from the country... If they do release you, then you have the ability at that point to post your bond."
After Zhang was convicted on voyeurism charges, he was transferred to ICE custody on January 24, said O'Keefe, the agency spokeswoman.
Shortly after that, an immigration judge with the Justice Department's Executive Office for Immigration Review decided Zhang would not be allowed to remain in the United States, she said.
It is unclear how soon Zhang might be removed from the United States. An ICE spokeswoman declined to answer further questions about the case.
For student visa holders in the United States, even minor criminal charges can be grounds for deportation. If a student is convicted of a "crime of moral turpitude," he or she could be deported and not allowed to re-enter the United States without a waiver and permission to reapply from the attorney general during the lifespan of the deportation order, immigration lawyer Matthew Kolken said. Those deported as aggravated felons are also likely permanently inadmissible without a waiver, he added.
This article appeared in the South China Morning Post print edition as: Chinese college student with a 'dirty mind' to be deported over voyeurism