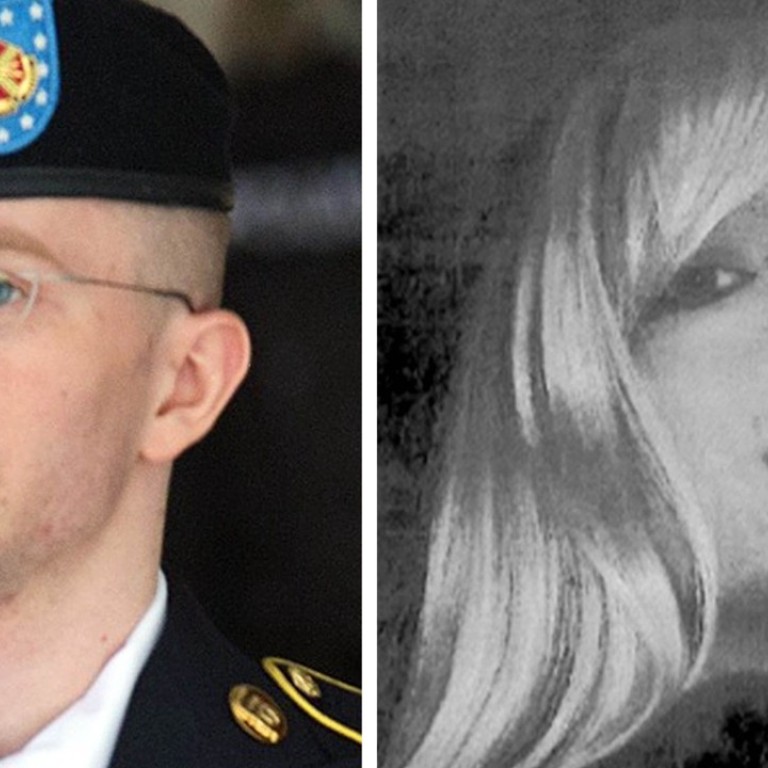 Chelsea Manning will be released from prison this week - and she's looking forward to hugs, warm spring air and swimming
This week, after seven years, Chelsea Manning will walk out of military prison a free woman. Edward Snowden leads the tributes, and tells how Manning 'left behind the safety of silence to speak a truth that saved lives'
On Wednesday, some time after dawn, the security gates at the US disciplinary barracks at Fort Leavenworth, Kansas, will be thrown open and a slight woman will walk out into the open air and freedom.
For Chelsea Manning, release from military incarceration will mark a colossal turning point. Having been arrested seven years ago when she was an unknown, lowly and outwardly male soldier, she will emerge into an entirely new life as a civilian, a celebrity, and an openly transgender woman.
The day will be momentous in ways that go far beyond its huge personal ramifications for its subject. Manning's discharge, a
parting gift of President Barack Obama
as one of his final acts in office, will bring to an end one of the more shameful chapters in US military history.
Watch: Obama shows clemency to Chelsea Manning
It began with the humiliating breach that saw vast quantities of state secrets downloaded by a relatively junior army private from supposedly secure intelligence databases on to a Lady Gaga CD. It passed through the harsh treatment of the perpetrator in the military brig in Quantico, Virginia, denounced by the UN as a form of torture. And it was capped by the imposition of the longest prison sentence ever recorded in the US for an official leak: 35 years in military prison.
Now Manning, her punishment foreshortened, has the chance to put all that behind her. "I'm looking forward to breathing the warm spring air again," she told the Guardian from her prison cell as she prepared for release.
"I want that indescribable feeling of connection with people and nature again, without razor wire or a visitation booth. I want to be able to hug my family and friends again. And swimming – I want to go swimming!"
Manning's release will be greeted with rejoicing by public figures who have spoken out in her support over the years, from Daniel Ellsberg of the Pentagon Papers to Michael Stipe of REM and the designer Vivienne Westwood, among many others. But no one carries as much weight as an empathizer of Manning's spell in the whistleblowing wilderness than Edward Snowden, the NSA contractor who followed her into the abyss and who has paid a similarly heavy price in the form not of imprisonment but of exile.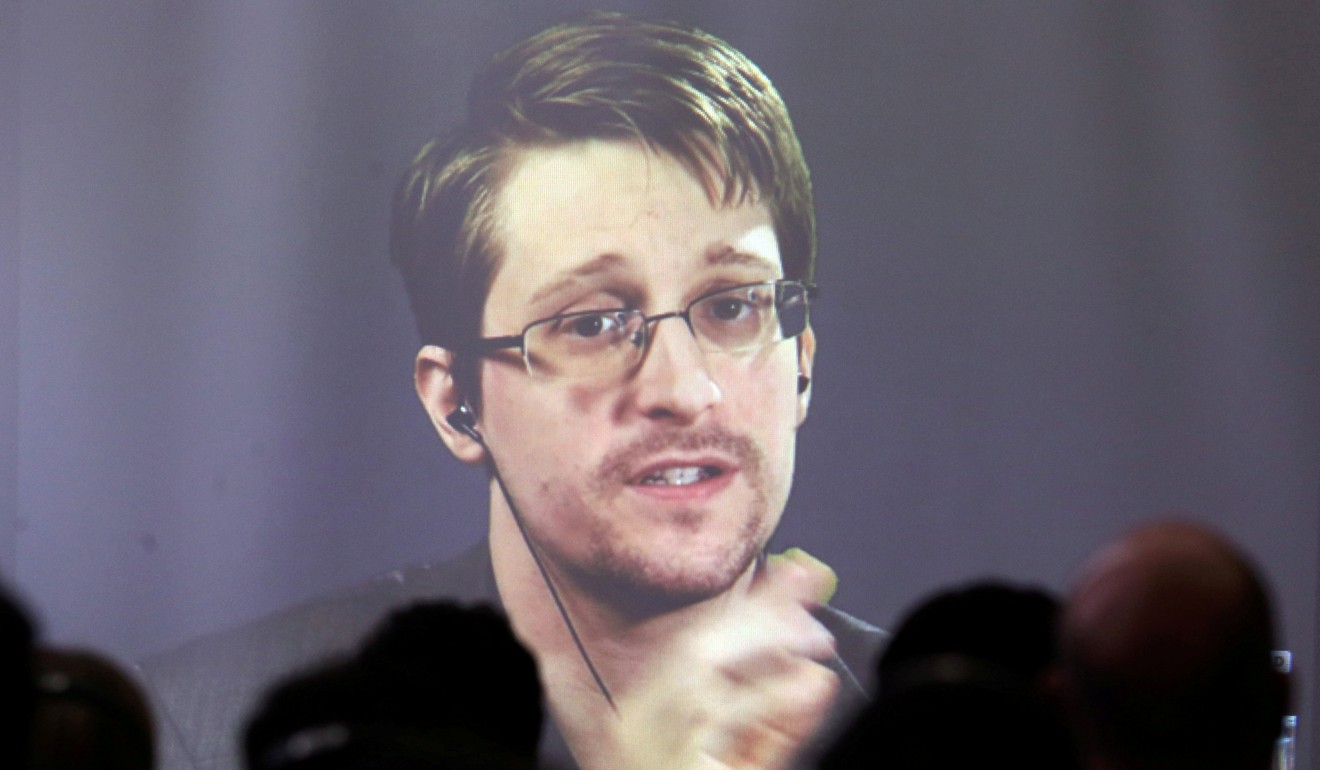 Snowden, speaking from asylum in Russia, told the Guardian that in his opinion the timing of the soldier's release was apt, given the ominous noises coming out of the White House in the week of the firing of the FBI director James Comey.
"With a president who offers democracy nothing but contempt and a Congress that represents party over public, whistleblowers have never been more important," he said.
Snowden lamented what he called the "draconian sentences" handed down to Manning and others like her, that "weaken democracy's safeguard of last resort, the free press, by cutting off its most reliable source of critical truths".
He praised her as a "citizen who, knowing the costs, left behind the safety of silence to speak a truth that saved lives".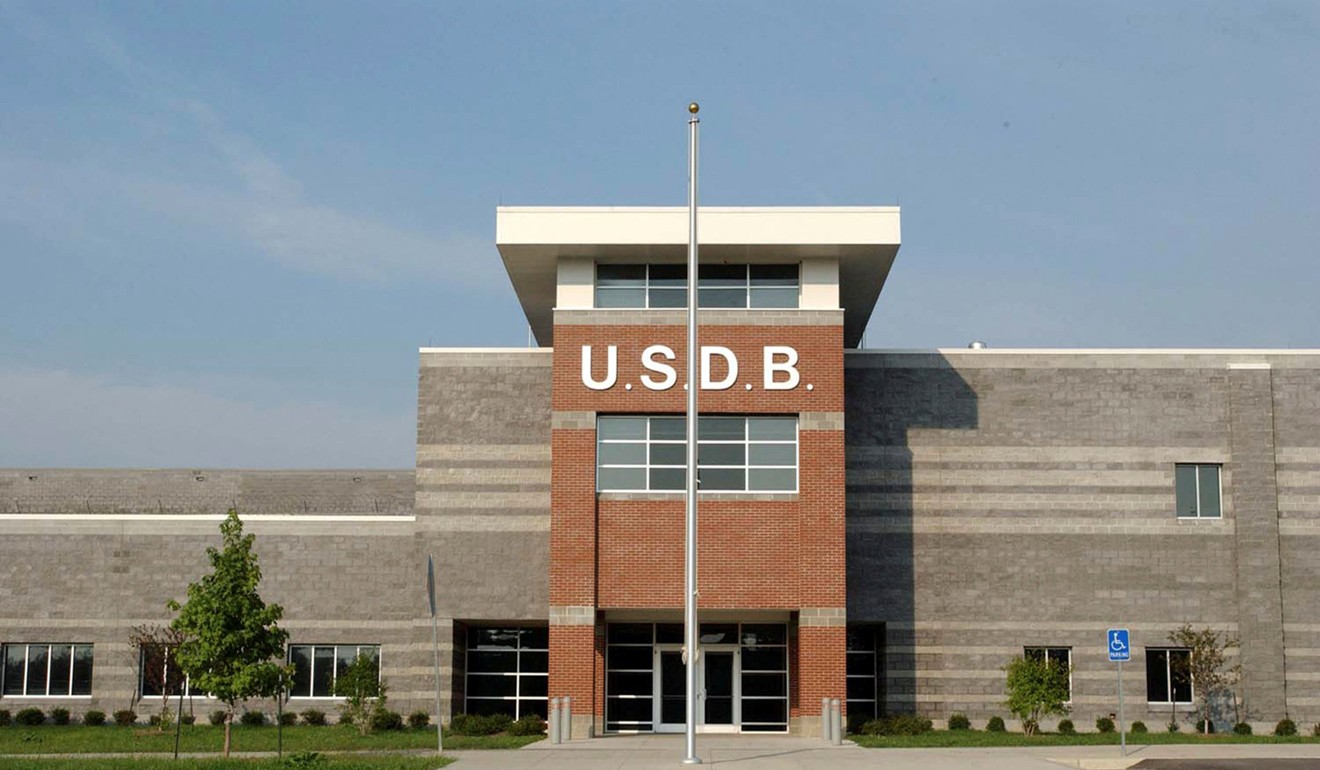 Despite the hardship Manning has endured over the past seven years, Snowden said he draws solace from the worldwide campaign for her freedom that will culminate with her release this week. In a comment that might be said to contain more than a grain of wistfulness, given his own state of limbo, he said: "I'm grateful that Chelsea will finally have a chance to enjoy the freedoms she gave so much to defend. Courage to her – and volume to her voice."
Manning has indicated that she intends to live in Maryland after her release, a move that will bring her story full circle. It was here in early 2010, at a branch of the Barnes & Noble in suburban Maryland, not far from the Pentagon, that she used the bookstore's open public Wi-Fi network to upload to WikiLeaks what she later described at her trial as some of the "more significant documents of our time".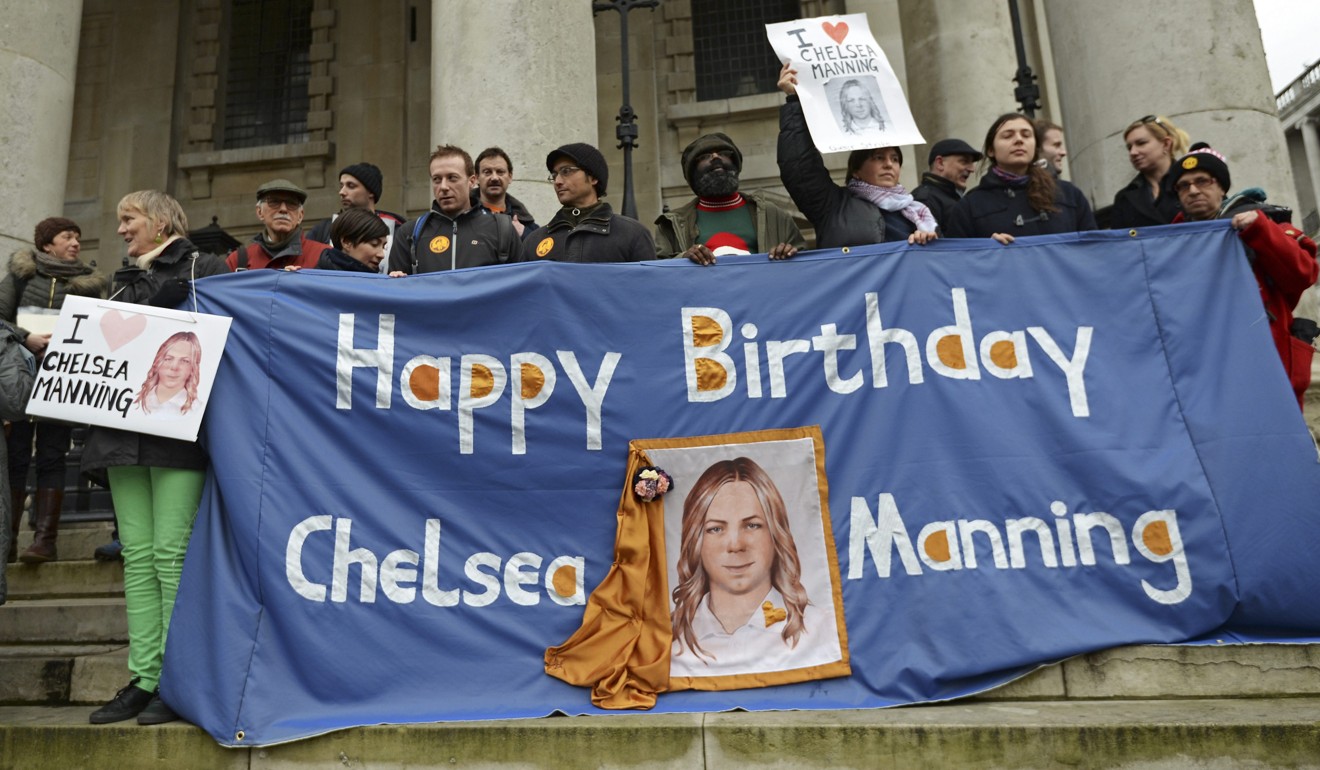 The prison term left Manning facing decades in captivity, a grim prospect starkly compounded by the fact that she would be in a male-only institution even though since childhood she had privately identified as a woman.
Not for the first time, the US government underestimated the doggedness of Chelsea Manning and her supporters. Over the past four years, with the help of the American Civil Liberties Union, she has managed to push the military into the 21st century.
She won the right to hormone treatment , a first for a military prisoner. Last year she broke further ground when she was told that she could have gender reassignment surgery while in Fort Leavenworth.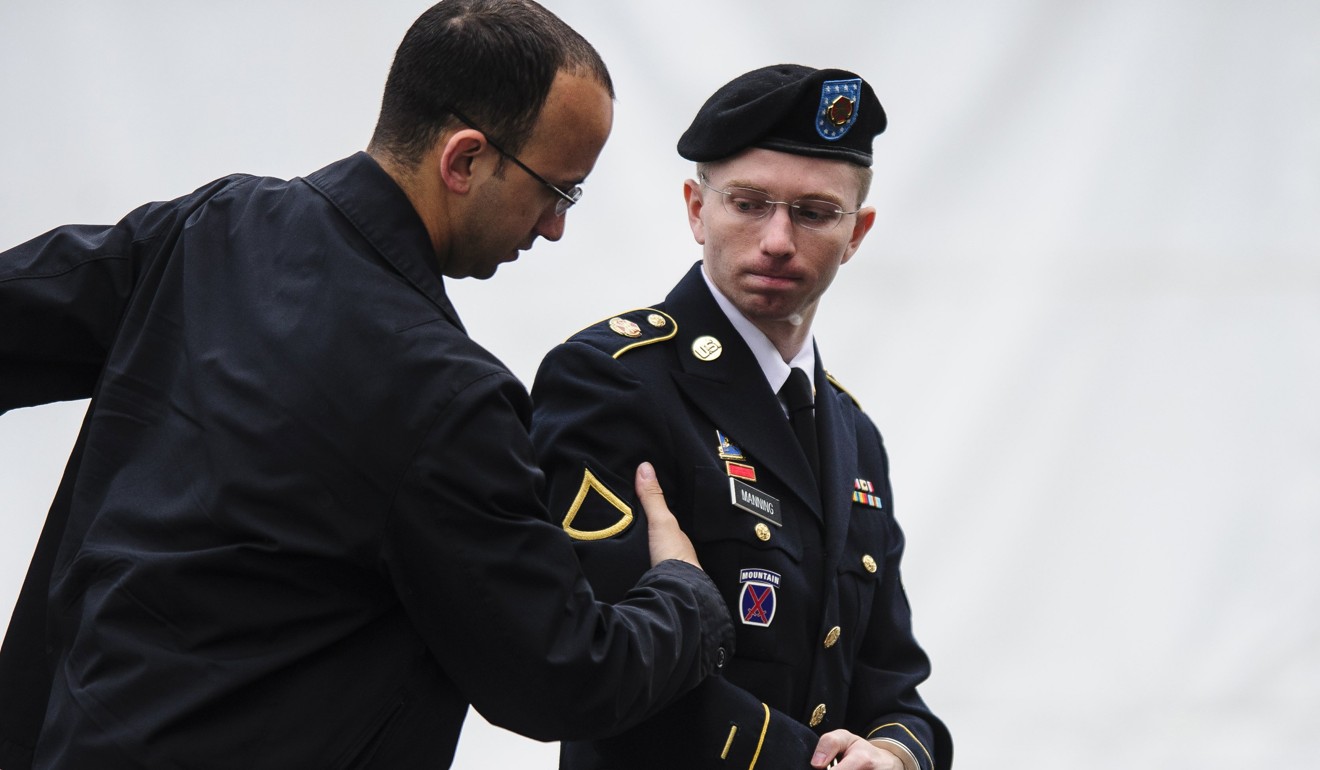 But she also had to endure the daily struggle of being in an all-male environment in which she was obliged to undergo a forced haircut every two weeks to keep her within male military grooming standards. At times the denial of treatment sapped at her confidence and threatened even her survival.
Manning's aunt Debbie, with whom she was staying in Maryland when she uploaded the files to WikiLeaks, said that now was Chelsea's chance to put her difficult childhood and troubles with the military behind her and finally achieve her dream of going to college.
"She's extraordinarily gifted intellectually and will make a real contribution to society."
The minute Manning steps out into the blazing sunlight of freedom she will find herself surrounded by a family of like-minded people who will understand her journey and her challenges.
"She's going to get the benefits of a beautiful and vibrant community, people who she can hug and touch and talk to, there's going to be a huge amount of support," said Chase Strangio, the ACLU lawyer who has represented Manning in her battles over gender transition while inside military lock-up.
"Touch is so important," Chelsea Manning agreed when she talked to the Guardian, after seven long years having been deprived of it. Not to forget swimming. There will be plenty of time for swimming.
This article appeared in the South China Morning Post print edition as: MS MANNING all ready for freedom