Update
US Senate panel demands Comey's memos and Trump's tapes as controversy escalates
Dollar sinks on talk Trump may face impeachment charges
Members of the US Senate Judiciary Committee requested on Wednesday memos written by former FBI Director James Comey in an escalating controversy around whether President Donald Trump tried to end an FBI investigation into connections between the president's associates and the Russian government of Vladimir Putin.
Senators Charles Grassley, a Republican, and Dianne Feinstein, a Democrat, sent a letter to the Department of Justice and the White House, asking for records of interactions with Comey, including audio recordings. Uncertainty over where investigations of Trump associates will lead hit US stock markets, where major indices sustained their biggest losses this year.
The requests by Grassley and Feinstein "follow news reports that Comey authored internal memos following meetings and conversations with President Trump in order to document what he perceived to be improper behaviour by the President with respect to ongoing investigations at the FBI," Grassley said in an announcement on his website.
"The president implied in a tweet last week that the White House may have recordings of interactions with Comey," Grassley said.
Trump tried to shut down the FBI investigation into his former national security adviser Michael Flynn, US media reported on Tuesday.
The reports were based on a memo Comey wrote in February after meeting with the president. Trump fired Comey last week, sparking suspicions that the president is trying to cover up his administration's ties with Russia.
White House Press Secretary Sean Spicer told reporters travelling with Trump to an event in New London, Connecticut today that media reports about the memo were inaccurate, but declined to elaborate.
The judiciary committee's request comes amid an investigation by the Senate Intelligence Committee into the Trump administration's Russian connections, which is separate from the one initiated at the FBI by Comey. Flynn is one of the subjects of the FBI investigation. The House of Representatives is also conducting a separate investigation.
The US Senate has the final say in Congressional impeachment proceedings, a process that Democratic lawmakers in both houses of Congress have either discussed as a possibility or called for.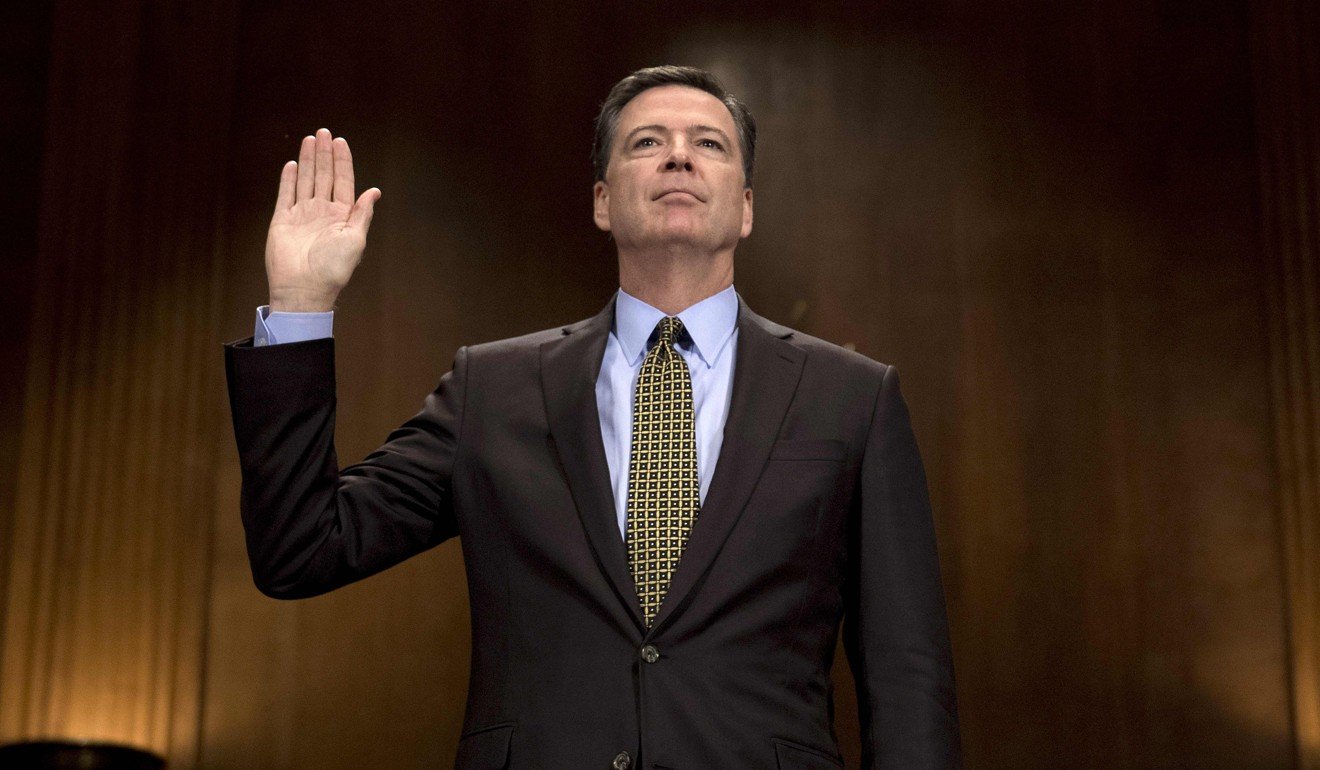 Representative Al Green, a Democrat, called on House Speaker Paul Ryan, a Republican, to start the impeachment process against Trump.
Green lodged his request before news of Comey's memo, based on the president's acknowledgement that the FBI's Russia investigation figured into his decision to fire Comey and Trump's threat to release "tapes" of his conversations with the former FBI director.
Senator Richard Blumenthal, a Democrat, said Comey's firing could lead to Trump's impeachment.
While no Republicans have backed any motion to start impeachment proceedings, others besides Grassley began issuing calls for more transparency from Trump.
"I think we need to hear from him as soon as possible in public to respond to the issues that have been raised in recent days," Senate Majority Leader Mitch McConnell said in an interview with the Wall Street Journal.
"We have an obligation to carry out our oversight, regardless of which party is in the White House," said House Speaker Ryan.
"Now more than ever the country needs a well-credentialed, independent FBI Director," Republican Senator John Cornyn announced. "I've informed the Administration that I'm committed to helping them find such an individual, and that the best way I can serve is continuing to fight for a conservative agenda in the US Senate."
Candidates Spicer mentioned in Wednesday's briefing with reports include acting FBI Director Andrew McCabe.