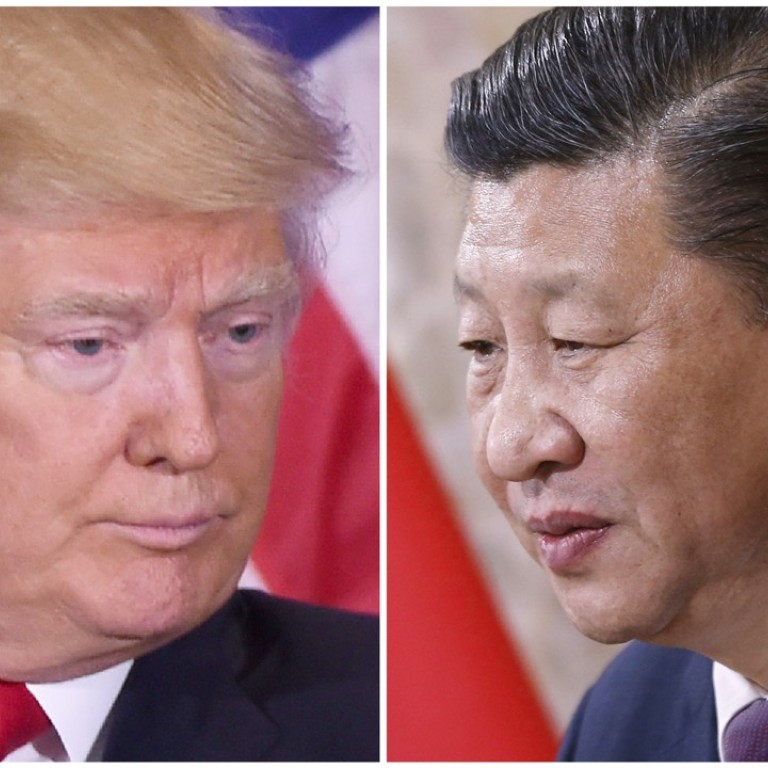 Update

|
Xi urges restraint from Trump in phone call on North Korea crisis
Beijing could be running out of options to rein in its neighbour, analyst says
Chinese President Xi Jinping on Saturday urged his US counterpart to avoid "words and deeds" that could worsen tensions on the Korean peninsula, as some observers suggested that Beijing had largely exhausted its leverage to rein in its wayward neighbour.
In a phone call with US President Donald Trump, Xi also called on "relevant parties to maintain restraint" and to "persist in the general direction of dialogue, negotiations and a political settlement", according to Chinese official media.
The White House said both presidents agreed North Korea must stop "provocative and escalatory behaviour".
Beijing has voiced alarm at the war of words between Washington and Pyongyang, which included a warning from Trump that military solutions were now "locked and loaded" should North Korea "act unwisely".
Renmin University international relations professor Shi Yinhong said that like North Korean leader Kim Jong-un, Trump was using threats of military strikes to make his point. The tension was likely to further escalate with another round of large-scale joint drills between the United States and South Korea due later this month, he said.
Shi said it was time for China to drop "the nice words" and send Trump a clear and strong message against war.
Beijing should also declare that it would not accept any demands beyond the UN Security Council sanctions adopted earlier this month, he said.
China, which accounts for 90 per cent of North Korea's foreign trade, last week backed UN sanctions that could shrink Pyongyang's exports by a third.
But Shi said China was running out of ways to cool North Korea's nuclear ambitions.
"The Korean peninsula crisis is the biggest strategic security test for China. Beijing has still not passed the test," he said."The last tool China has is to completely cut off oil supplies [to North Korea], but it is questionable whether that would have any effect."
As the tensions mounted yesterday, Japan deployed its Patriot missile defence system in the western Shimane, Hiroshima and Kochi prefectures, areas that a North Korean missile is expected to fly over in a threatened attack on a US military base in Guam.
Zhang Tuosheng, from the China Foundation for International Strategic Studies, warned that the risks of a misjudged military confrontation were piling up and China should do all it could to get both parties to the table.
"In the worst scenario, the United States might allow South Korea and Japan to develop nuclear weapons, which would be detrimental to ... the regional balance in Northeast Asia, especially for China," Zhang said.
Since coming to power in January, Trump has pressed China to do more to curb Pyongyang's nuclear weapons and missile development, threatening to punish China on trade if it didn't act.
Beijing has rejected attempts to link the diplomatic issue to trade and called for broad economic cooperation to narrow the US trade deficit with China.
Pang Zhongying, a professor at Ocean University of China, said China should change tactics and grab the chance to expand its influence in political and security issues in the region.
"China should use its economic power and play a bigger role in confronting the challenge from North Korea's nuclear issues to build up its authority in regional security," Pang said