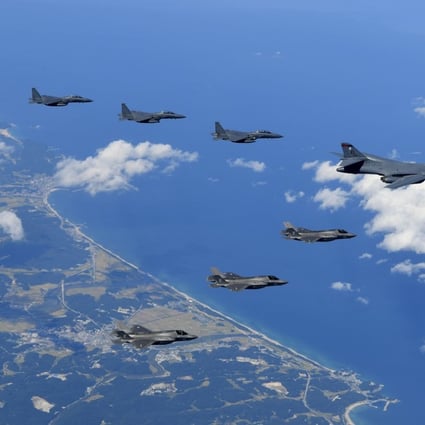 A US Air Force B-1B bomber, F-35B stealth fighter jets and South Korean F-15K fighter jets fly over the Korean Peninsula during joint drills this week. Photo: South Korea Defence Ministry via AP
What military options are open to the US in tackling North Korea?
Donald Trump has threatened to 'destroy' the provocative nation, but how could that, or a less extreme goal, actually be achieved?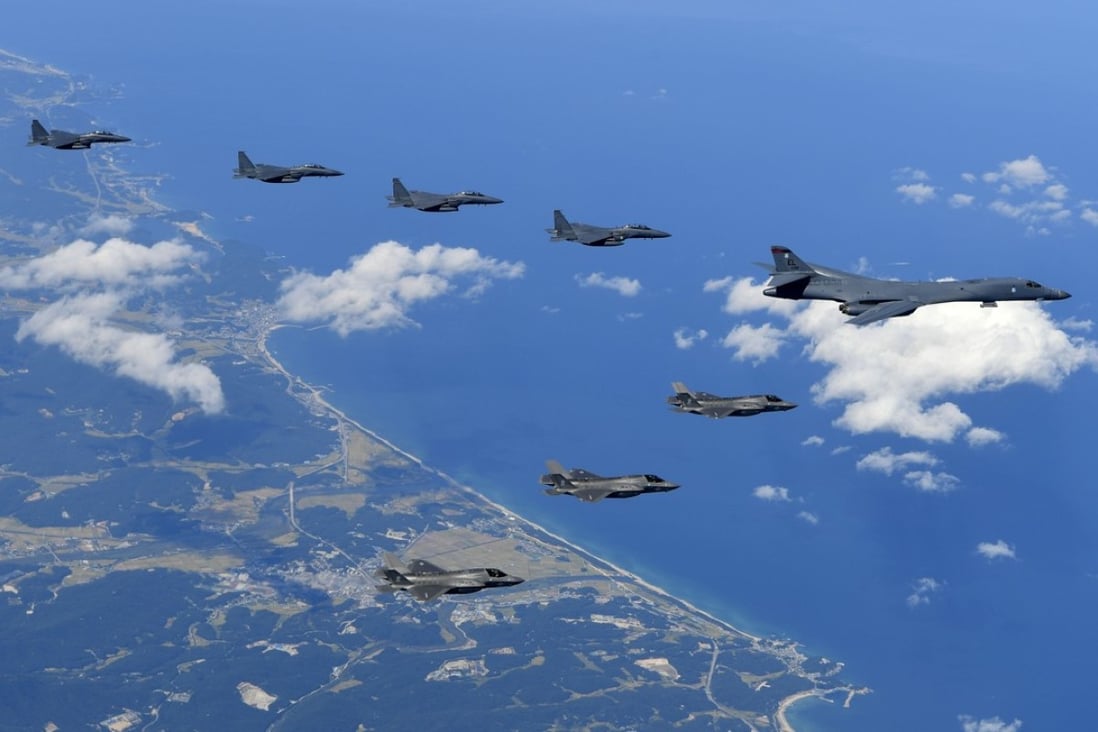 A US Air Force B-1B bomber, F-35B stealth fighter jets and South Korean F-15K fighter jets fly over the Korean Peninsula during joint drills this week. Photo: South Korea Defence Ministry via AP