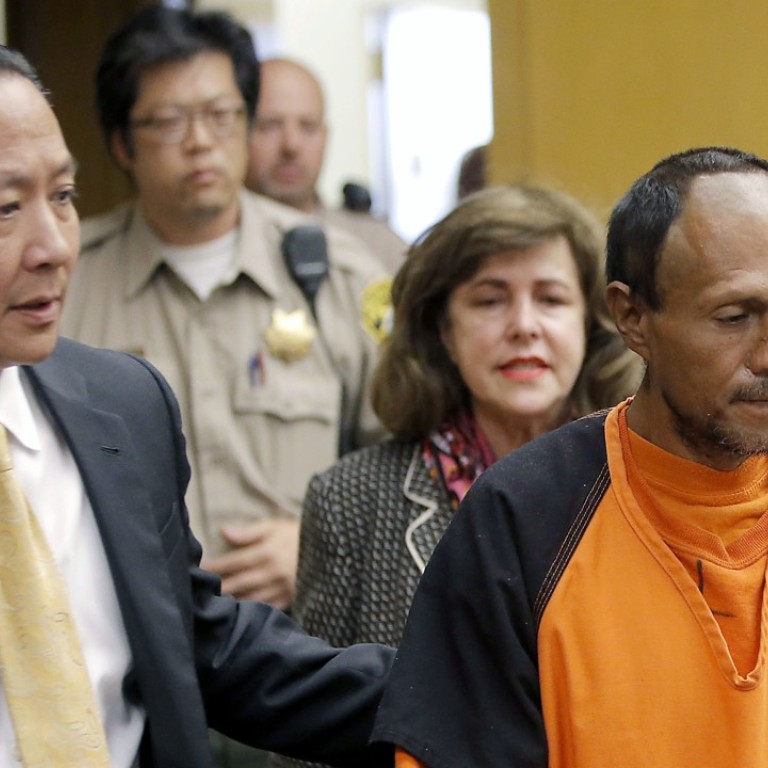 Trump slams 'disgraceful' verdict as illegal immigrant is acquitted of murder in San Francisco
Jose Zarate admitted firing the shot that ricocheted and killed Kathryn Steinle, but says gun discharged accidentally
US President Donald Trump blasted a California jury that acquitted a Mexican immigrant who was in the US illegally in the shooting death of a woman in San Francisco two years ago after local officials let the man go while he was awaiting deportation.
"A disgraceful verdict in the Kate Steinle case! No wonder the people of our Country are so angry with Illegal Immigration," Trump said in a post on Twitter Thursday night.
The San Francisco jury Thursday found 45-year-old Jose Garcia Zarate not guilty of murder and manslaughter in the July 2015 killing of 32-year-old Kathryn Steinle as she walked down a pier with her father. Zarate had been in a San Francisco jail on charges of selling marijuana but was released three months before the incident and allowed to remain free under sanctuary city laws.
Steinle was struck in the back by the bullet after it ricocheted off the concrete walkway of the pier. Zarate did not deny the shooting but said he found the gun and it discharged accidentally, an account that apparently persuaded the jury.
Trump has said that Steinle's death, just two weeks after he launched his presidential campaign, is emblematic of the problems in the US immigration system, particularly the continued existence of sanctuary cities where local officials refuse to cooperate with federal immigration officials. He has repeatedly warned about violent Latino gangs flourishing in sanctuary cities, and used the crime as part of his efforts to justify a crackdown on undocumented immigrants and win support for a wall he wants built along the US boarder with Mexico.
"Countless innocent American lives have been stolen because our politicians have failed in their duty to secure our borders and enforce our laws like they have to be enforced," Trump said during an August 2016 campaign speech in Phoenix, Arizona. "I have met with many of the great parents who lost their children to sanctuary cities and open borders. So many people, so many, many people. So sad."
Attorney General Jeff Sessions, who has threatened to cut off Justice Department funding to sanctuary cities, on Thursday condemned the jury's decision.
"San Francisco's decision to protect criminal aliens led to the preventable and heartbreaking death of Kate Steinle," he said in a statement. "The Department of Justice will continue to ensure that all jurisdictions place the safety and security of their communities above the convenience of criminal aliens. I urge the leaders of the nation's communities to reflect on the outcome of this case and consider carefully the harm they are doing to their citizens by refusing to cooperate with federal law enforcement officers."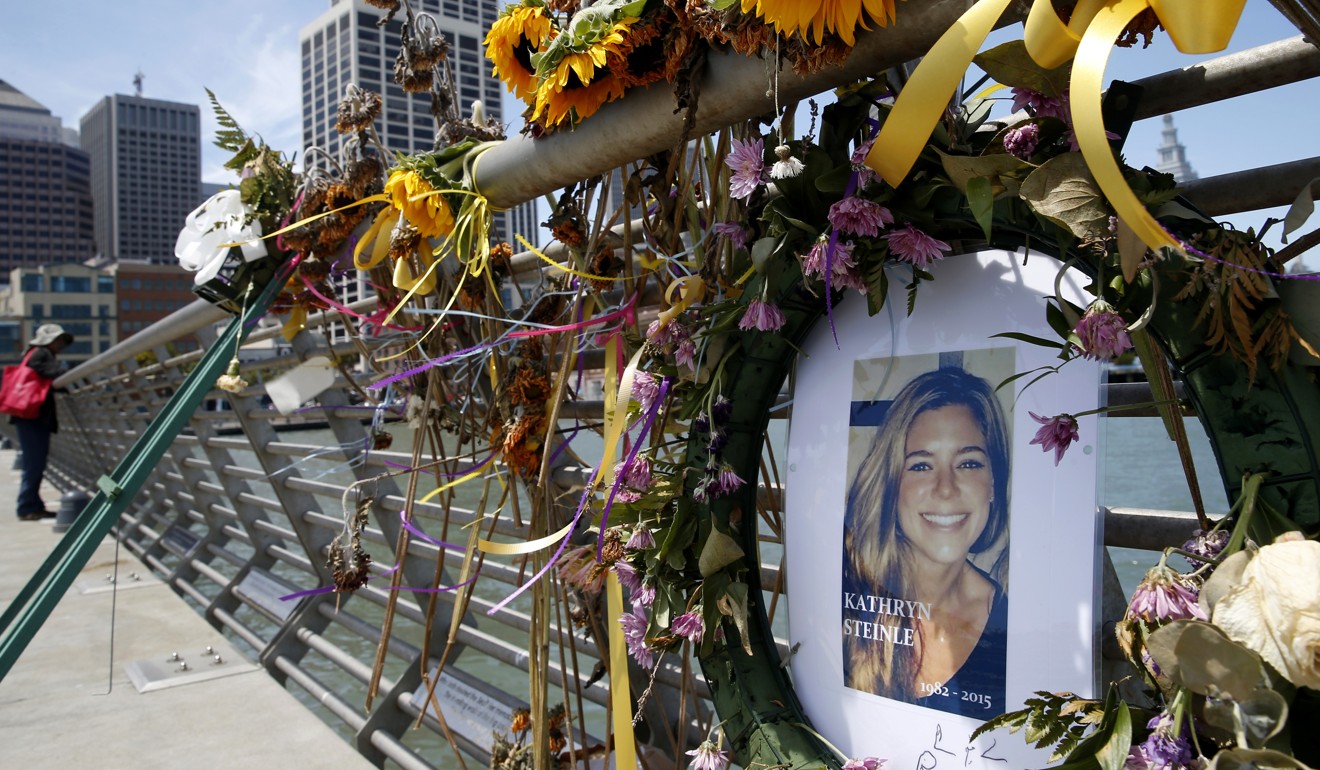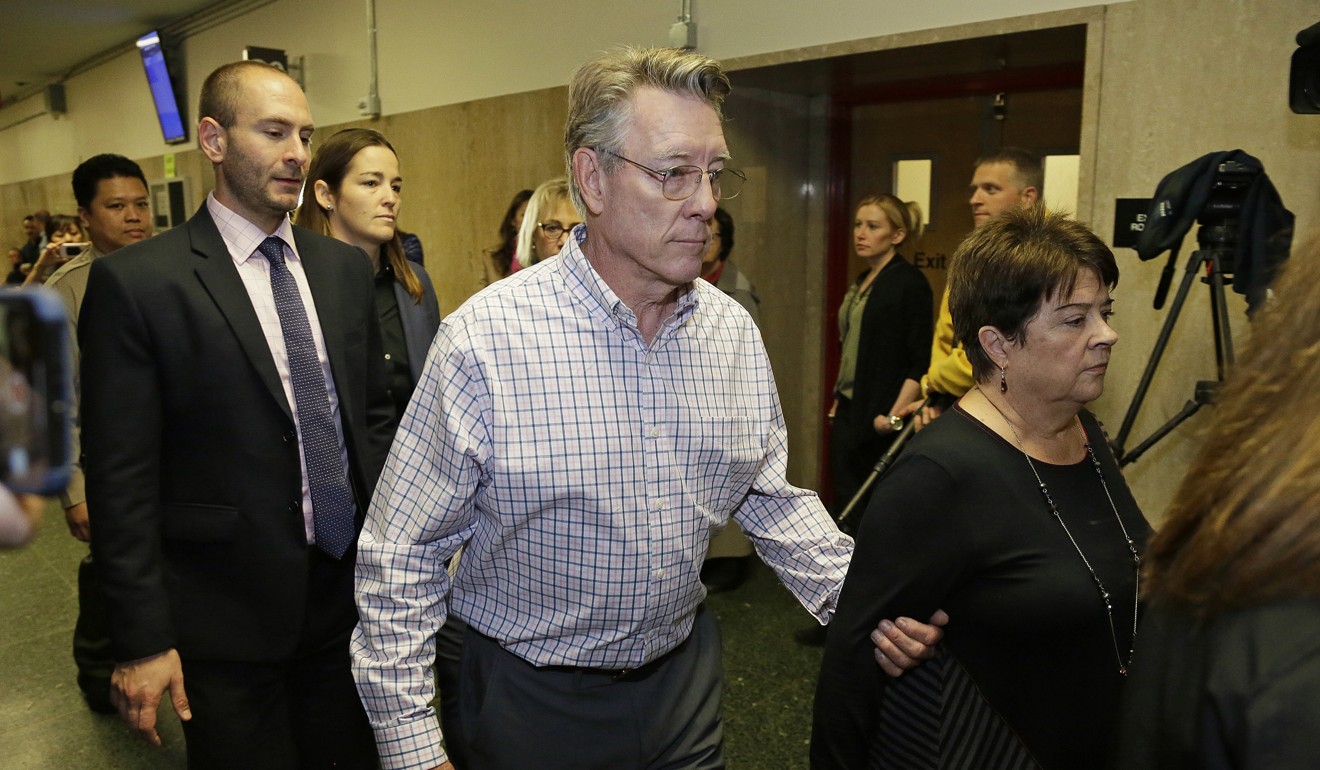 In September, a federal judge in Chicago ruled the US Justice Department can't withhold millions of dollars in grants supporting public safety from cities that refuse to share with federal officials the immigration status of suspects in custody.
The Justice Department continues to assert that sanctuary policies risk the safety of residents in those communities, according to a statement issued in response to the ruling.
Zarate was found guilty of being a felon in possession of a firearm. US Immigration and Customs Enforcement Deputy Director Thomas Homan said his agency will now seek take custody of Zarate and deport him.
"San Francisco's policy of refusing to honour ICE detainers is a blatant threat to public safety and undermines the rule of law," Homan said in a statement after the verdict Thursday. "This tragedy could have been prevented if San Francisco had simply turned the alien over to ICE, as we requested, instead of releasing him back onto the streets."
Jim Steinle, the father of Kate, told the San Francisco Chronicle the family was "saddened and shocked" by the verdict.
"Justice was rendered, but it was not served," he told the newspaper.
Defence attorney Matt Gonzalez said in his closing argument that it was difficult to believe Zarate found an object that turned out to be a weapon, which fired when he picked it up.
But he told jurors that Garcia Zarate had no motivation to kill Steinle and that as awful as her death was, "nothing you do is going to fix that."
The gun had been stolen by an unknown person from the SUV of a US Bureau of Land Management ranger that was parked in San Francisco. The city has been plagued by an epidemic of car burglaries in recent years.
Additional reporting by Reuters and Associated Press