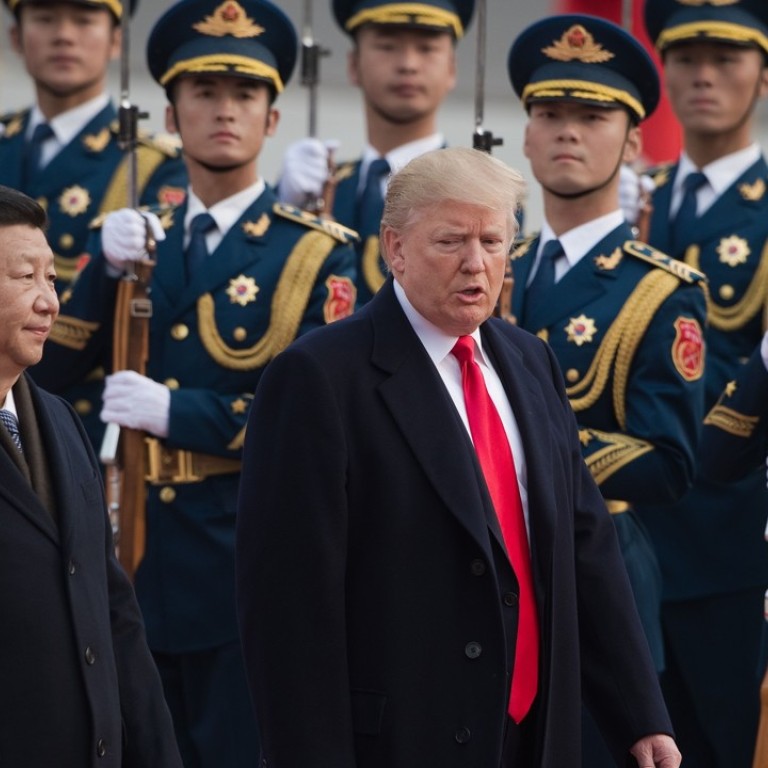 Trump says China caught 'red-handed allowing oil' to reach North Korea
US president's tweeted allegation has escalated diplomatic tensions with Beijing that are being fought on several fronts
US President Donald Trump accused China of violating sanctions meant to halt North Korea's nuclear weapons programme, escalating diplomatic tensions with Beijing that are being fought on several fronts.
"Caught RED HANDED – very disappointed that China is allowing oil to go into North Korea,"
Trump said via Twitter
on his personal handle.
Trump's latest Twitter jab, retweeted from the official White House account, marked a return to aggressive foreign policy messaging after a week of posts on the social media website largely focused on the domestic issue of tax reform legislation passed by his party.
Speaking later to The New York Times, Trump said he had "been soft" on China regarding trade in the hope that its leaders would do more to rein in North Korea. He called on China "to help us much more" and signalled he might otherwise take punitive trade actions.
"If they don't help us with North Korea, then I do what I've always said I want to do," Trump said.
Trump's accusation, apparently based on images from US reconnaissance satellites, came just hours after
Beijing denied reports
that Chinese vessels had been selling oil to Pyongyang by transferring the fuel to North Korean ships in the Yellow Sea.
If confirmed, such trade on the high seas would cast doubt on Chinese customs data showing that the country did not export any oil products to North Korea in November.
The skirmish over enforcement of UN Security Council sanctions comes less than a week after the US and China cooperated for a third time this year on tightening them.
On December 22,
the UN body unanimously imposed new sanctions on North Korea
in response to Pyongyang's November 29 test launch of a new intercontinental ballistic missile, the Hwasong-15. Resolution 2397 seeks to further limit the country's access to energy resources and foreign currency earnings to force Pyongyang into negotiations aimed at halting its nuclear weapons programme.
Military experts in the US and Japan say the Hwasong-15 is capable of reaching mainland US cities, although whether the missile could deliver a nuclear warhead to its target is not clear.
The latest UN resolution bans about 90 per cent of refined petroleum exports to North Korea, capping them at 500,000 barrels annually, down from the 2 million-barrel cap imposed by a previous Security Council resolution in September. It also caps crude oil supplies at 4 million barrels a year.
A resolution passed unanimously by the Security Council on September 11 capped North Korea's imports of petrol, diesel, heavy fuel oil and other refined fuel products at 2 million barrels annually, which would cut the amount from about 8.5 million barrels previously.
An August 5 resolution passed by the United Nations body prohibited member states from buying coal, iron ore and other key commodities from North Korea, a move meant to cut the country's export revenue by US$1 billion annually.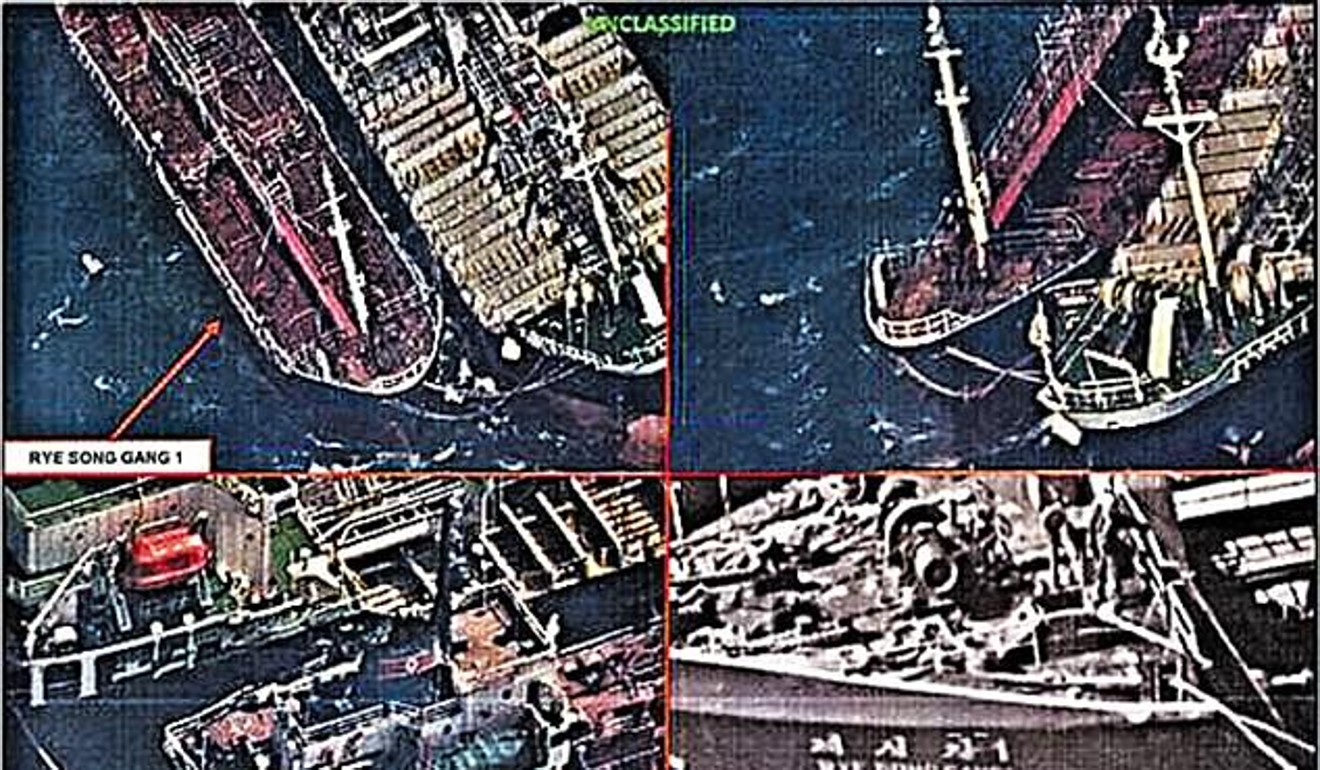 On Thursday, China's defence ministry spokesman Ren Guoqiang denied the existence of illicit trade with North Korea, saying China and its military strictly enforced the UN resolutions on Pyongyang.
"The situation you have mentioned absolutely does not exist," Ren said, without elaborating.
According to implementation reports Beijing has submitted to the UN, vessels having done business with North Korea are banned from Chinese ports, in accordance with the sanctions.
China's transport ministry prohibits the entry into port of any vessels that have "engaged in activities that violated Security Council resolutions, except in cases of emergency or when returning to their ports of origin", according to an implementation report submitted to the UN on November 3, the most recent report that is publicly available.
Regular reports on the implementation of Security Council sanctions against North Korea are required of all UN member states.
Amid the back-and-forth of cooperation and recriminations between China and the US over North Korea, Washington officially characterised Beijing as a geo-strategic competitor.
"China and Russia challenge American power, influence, and interests, attempting to erode American security and prosperity," according to a White House national security strategy announcement released on December 18.
That report, mandated by Congress, followed a US defence department document circulated among lawmakers earlier this year and declassified in August that the Chinese government acquires advanced technology developed in the US not only via cyber theft and espionage, but also through VC investments and research centres such as Baidu's Silicon Valley-based Institute for Deep Learning.
Other threats to the US-China economic relationship include an investigation under section 301 of the US Trade Act of 1974 into Chinese regulations that force US companies operating in China to transfer technology and intellectual property rights to local business partners.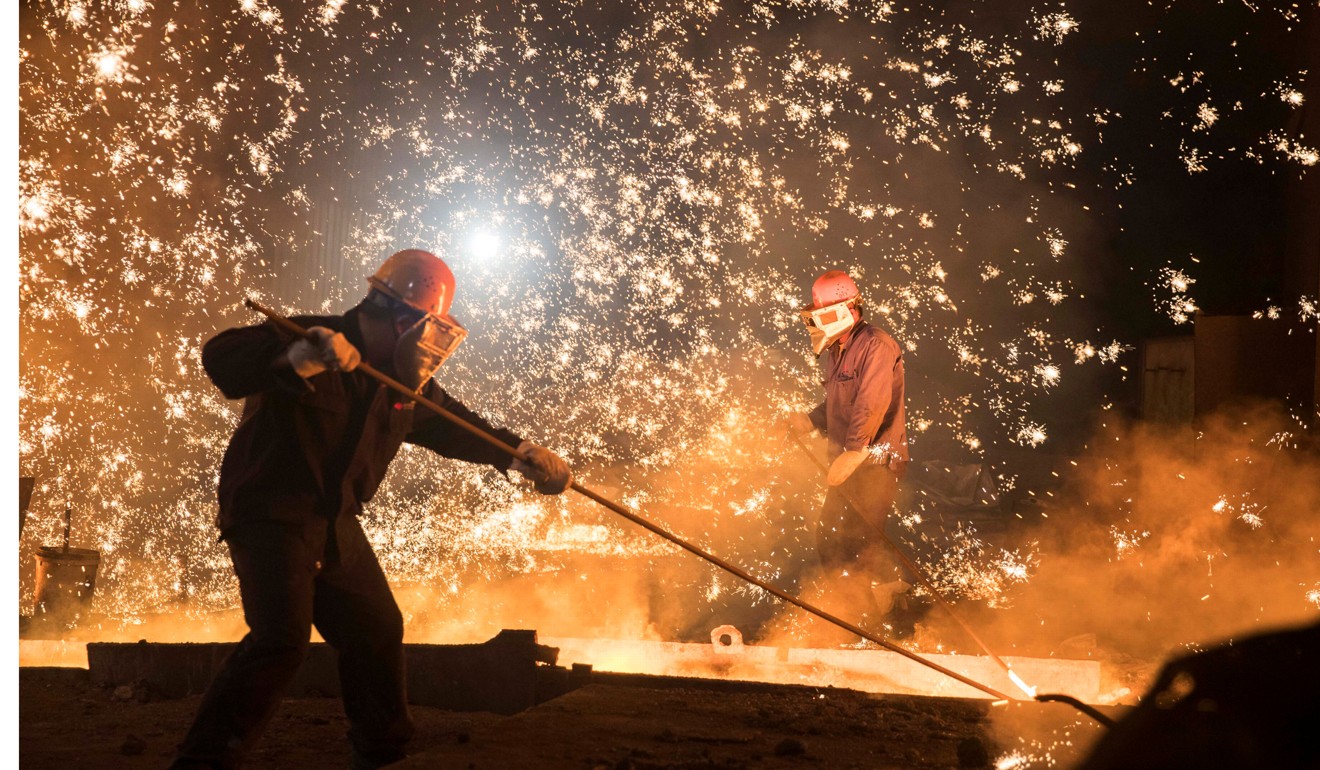 The investigation could lead to unilateral US trade remedy actions such as tariffs meant to compensate the US for losses American companies have sustained from Beijing's trade regulations or a dispute settlement process within the World Trade Organisation.
In addition to legislation that might lead to more scrutiny into potential Chinese acquisitions of US technology companies and the section 301 investigation, the US Commerce Department has since March been looking into the impact on national security of imports of steel and aluminium, an initiative aimed at imports from China more than any other country.
Commenting on these investigations in July, Trump said of China: "They're dumping steel and destroying our steel industry. They've been doing it for decades, and I'm stopping it. It'll stop … There are two ways: quotas and tariffs. Maybe I'll do both."